*This post contains affiliate links. As an affiliate, I earn from qualifying purchases. This means when you make a purchase, I get a commission at no cost to you! Read more about my affiliates on my Affiliate Links Disclaimer.
Packing for your first field season as a wildlife biologist can be super overwhelming! Sometimes you don't even know what might be useful in the field until you are in the moment where you need that one thing. Worry no more – here I summarized what I think are essentials for fieldwork.
Please note that most of my field work has taken place in Africa (Gabon and Kenya) so my items are biased towards those locations and for terrestrial field work. I did ask my Instagram followers and I also found this tweet by Dr. Anna Carter and added some suggestions that even I didn't think of. So here it is: the ultimate fieldwork packing list! If you think I forgot something, add it in the comments below.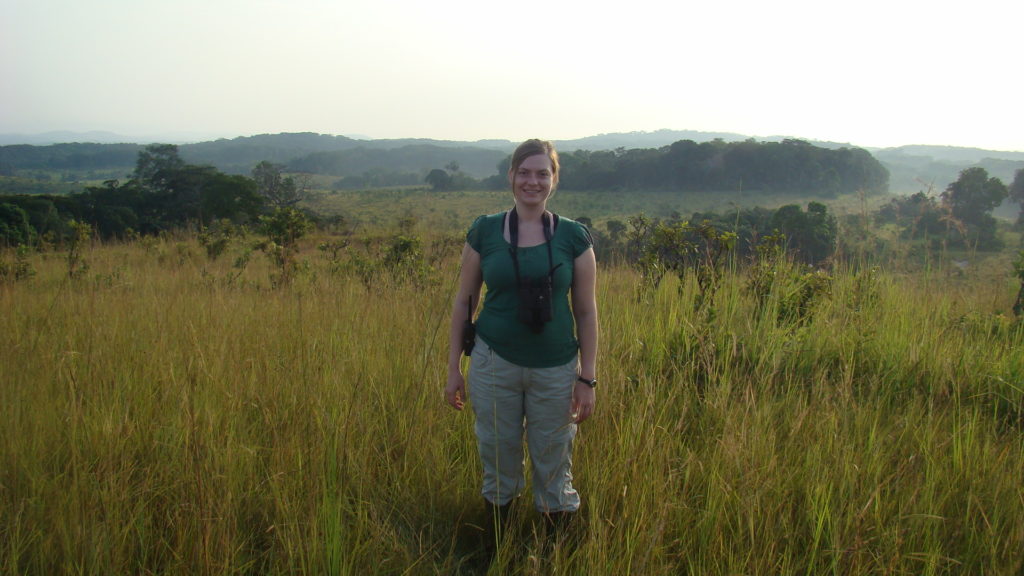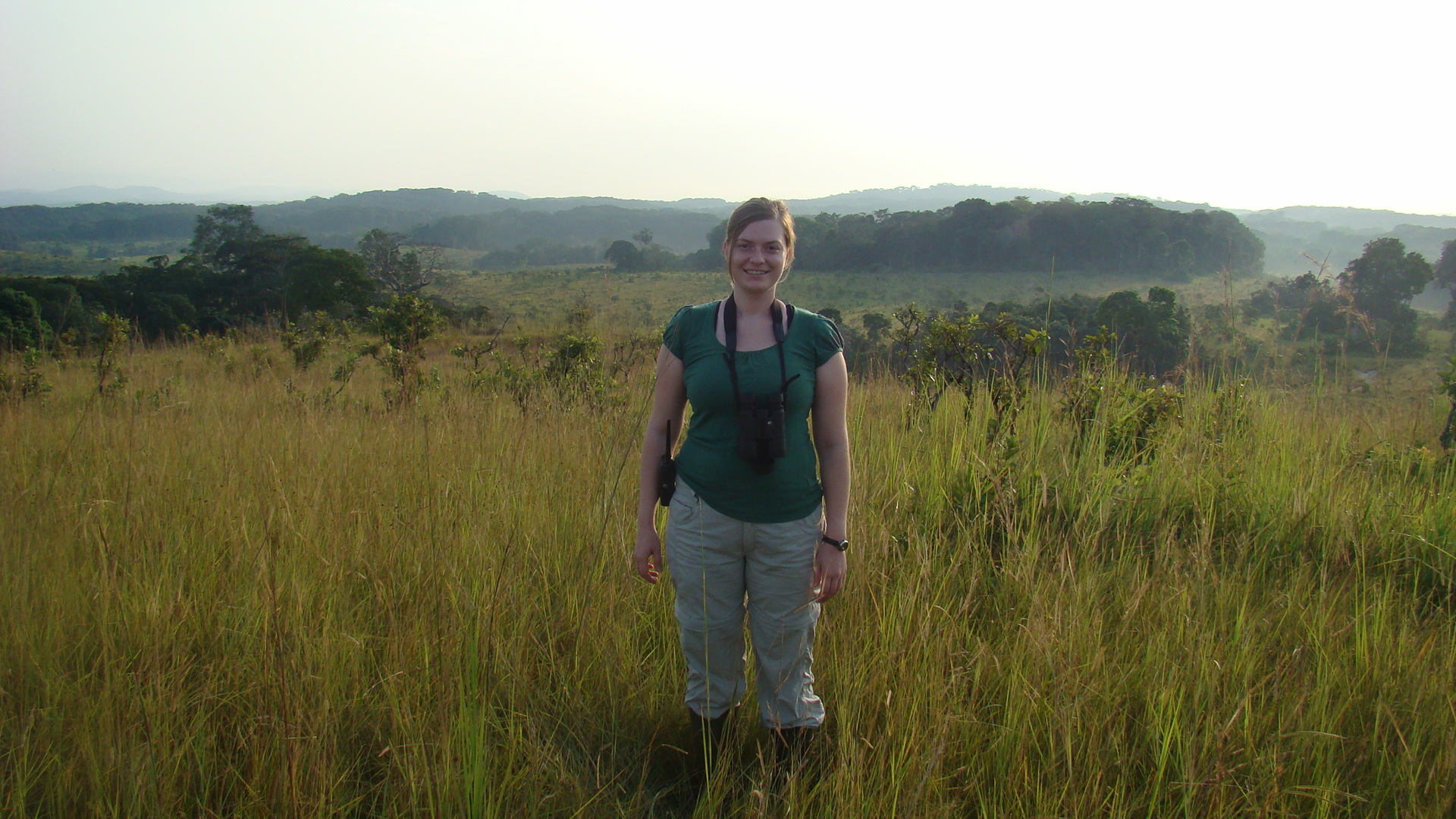 Field Clothes
Light tops: T-shirts, long sleeved shirts, button-down long sleeved shirts. Honestly, I just use old shirts, but if you want to get ones that are made to better handle sweat and sun, try ones from Athleta, prAna, and Patagonia. I support these organizations because they are B corporations, which means they put people and the environment over profits.
Warm tops: Sweatshirts and fleeces. Layers are the key! Unless you are working in a really cold environment, I like layering up because temperatures fluctuate a lot throughout the day. I bring thin ones and thicker ones to layer easily.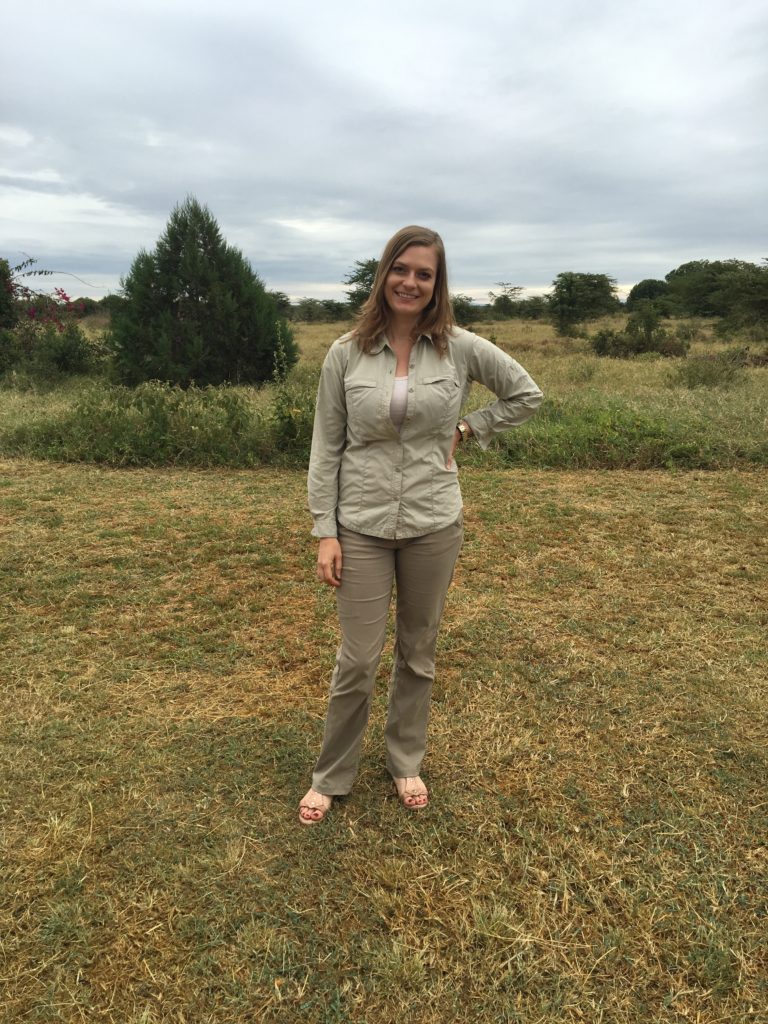 Field pants. I definitely recommend buying field pants, but you can also wear old pants. I find that field pants hold up a lot better though. I got the Halle pants from prAna.
;l and have worn them for four years now during tough times in the field (like Mount Kenya) and all the time now setting up camera traps. I love them.
Hiking boots. You need good hiking boots. I was fitted at REI and bought these Keen hiking boots. They are the best boots I've ever owned!
Muck Boots. If you are working in a wet field site, these are awesome to have. I had to collect elephant dung often from swamps, so these were extremely useful!
Sunglasses. For my expedition to Mount Kenya, I even bought a fancy polarized pair. But they are still fashionable and I wear them driving now.
Hat. I personally hate hats and never wear them in the field (I feel like I can't see), but other people love them and can't go without. UNLESS your field location is cold. Then you definitely need a hat. This hat is so ugly, but it kept me warm on Mount Kenya. I love that it is longer around your ears and covers them well.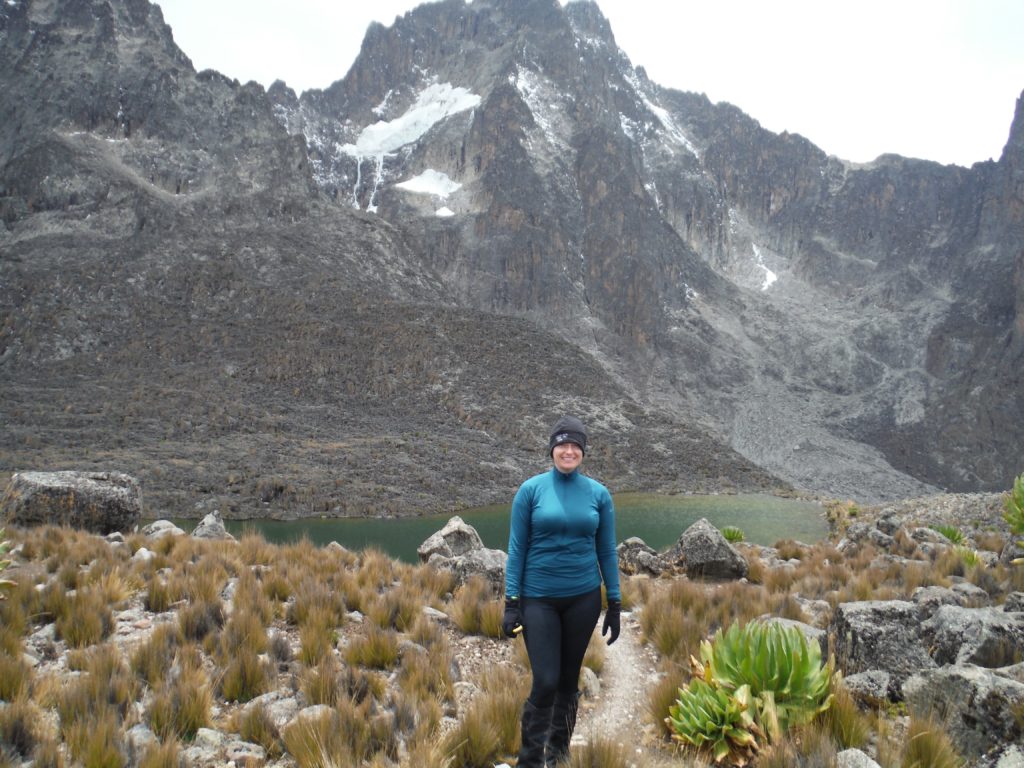 SOCKS. Quality socks are so important! I recommend wool hiking socks.
Sports bras. I love Athleta's! They are my favorite.
Raincoat. Be prepared for all of the elements! I got this one for Mount Kenya where it rained A LOT and I still use it today.
Rain pants. I also got these for Mount Kenya and they are awesome.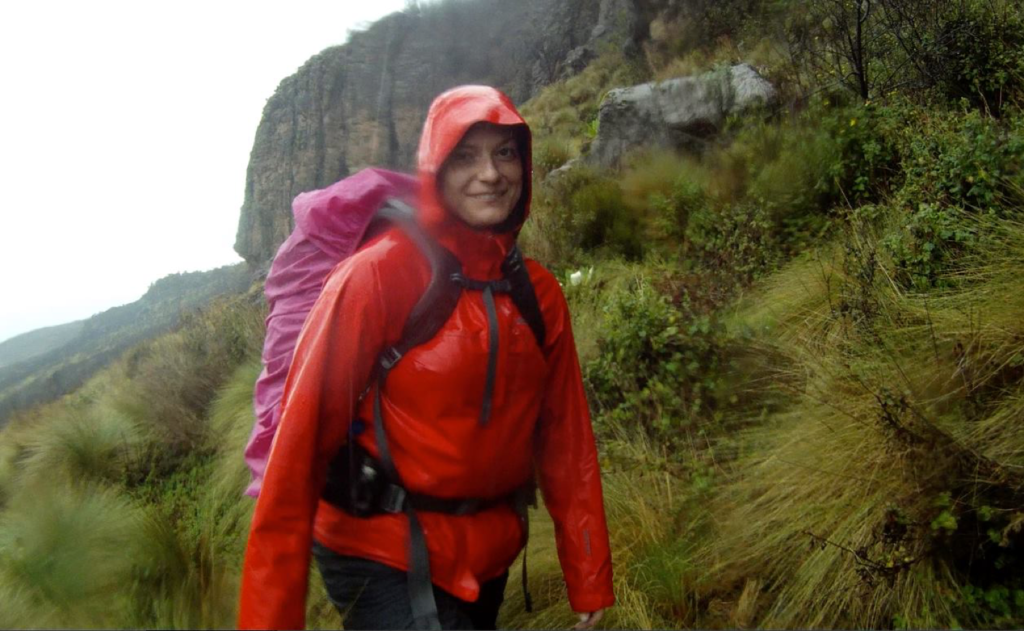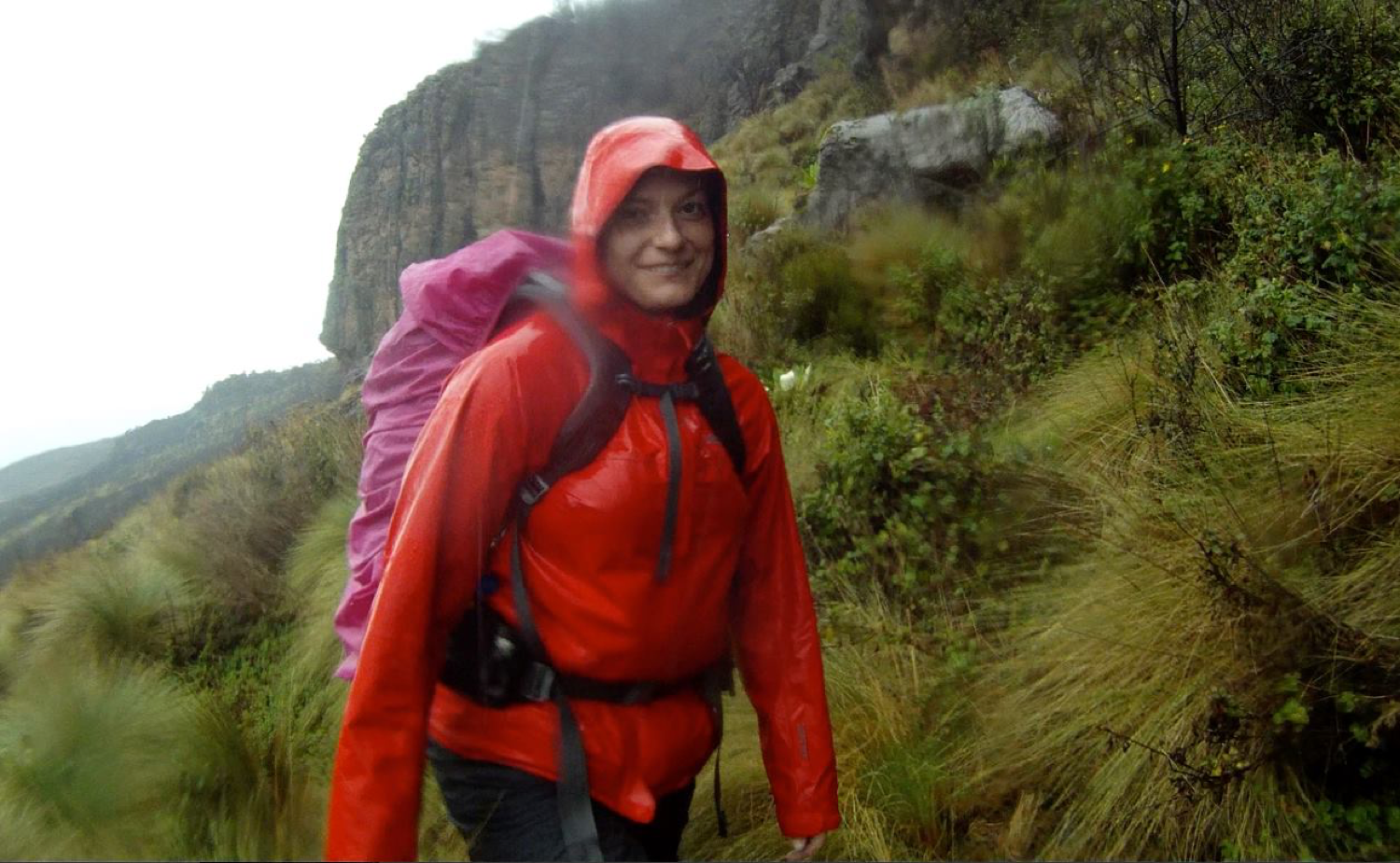 Fleece running tights. These are an essential for the super cold like me. They are warm on their own, but you can also wear them under pants. They are amazing for layering. On the top of Mount Kenya I wore two pairs of these plus my regular pants and even rain pants. Let's just say I was cold.
Gators. I learned about gators on Mount Kenya and OMG I am in love with them. They protect your boots from water/mud and I also think they are kind of a fun field fashion statement. These are the ones I got.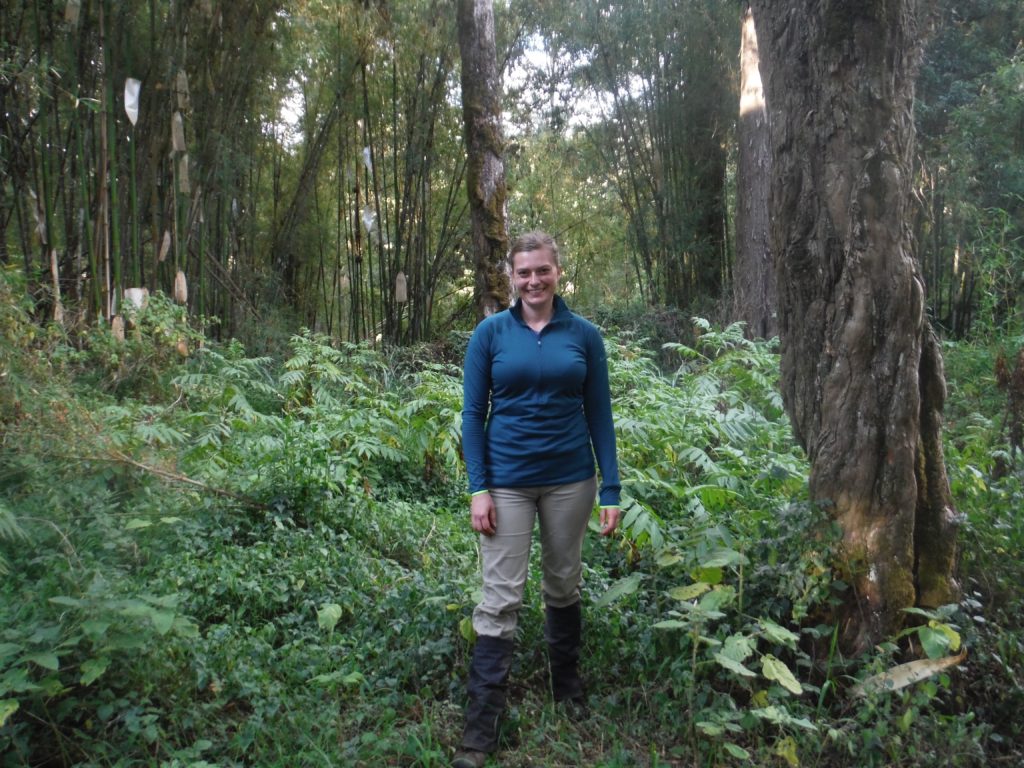 Field Equipment
Rite in the Rain Notebooks. Just like their name says – these notebooks are made of paper that you can write on in the rain.
GPS for navigation.
Backpack.I bought this North Face one and love it.
Sharpies. Sharpies are SO important for marking up all sorts of things – ziplock bags, plastic tubes, and more.
Binoculars. Buy a good set, but you don't need to break the bank. I bought ones similar to these in 2008 and I still use them today. They were recommended by the ornithologist in our department.
Flagging tape. Or reflective tape.
Bandanas. Some people use them to put their hair back. I personally don't, but they are nice to have to wipe off sweat.
Miscellaneous
Ziplock bags. I normally despise plastic and avoid it at all costs in my life because of the environmental damage it causes, however, ziplock bags are extremely useful in the field and I reuse them. Sometimes you need to keep certain gear dry (notebooks, cell phones, etc.) and ziplock bags can be the easiest way to do this. To minimize environmental impact, I reuse bags that I get from other sources. For example, I save the plastic bags that salmon comes in and reuse them.
Headlamp. I've been using the Petzel brand for a long time and I love it.
Binoculars. Even if you don't need them for field work, they are still really fun to have. I bought these 10+ years ago. They came recommended from a reputable ornithologist and are not too expensive.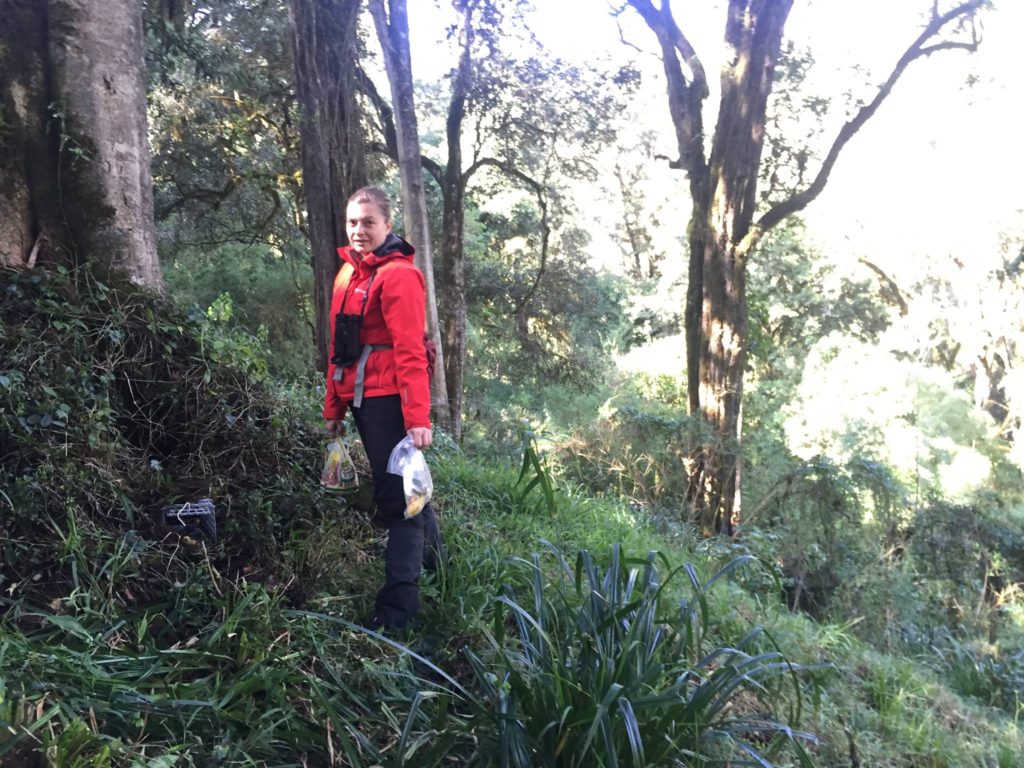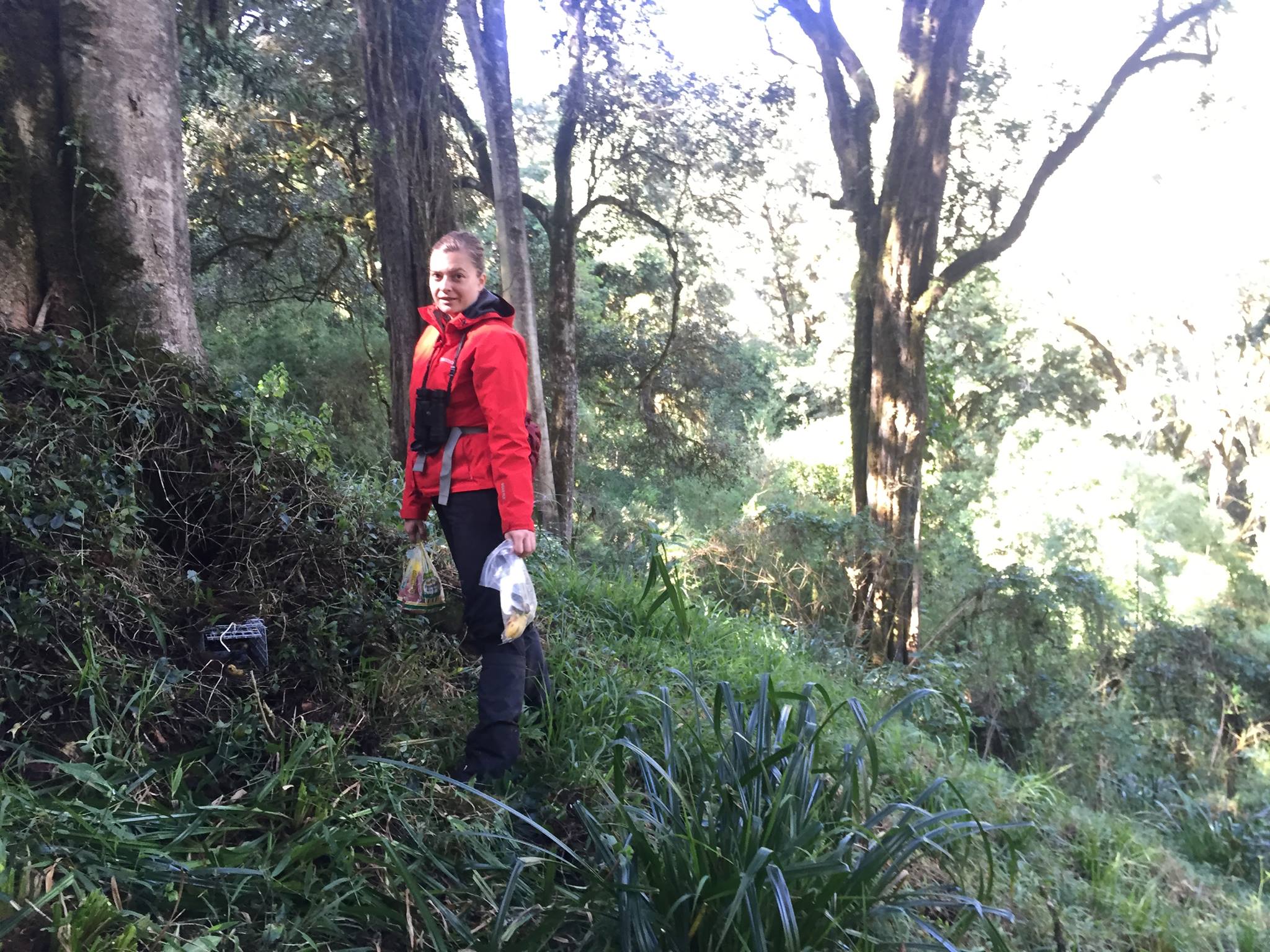 Leatherman: Having a leatherman is super handy! My husband let me borrow his for the field. I never had to use it, LOL, but I felt powerful!
Water bottles. Even though they are plastic, I have to say, I love my Nalgene bottles because they are large, durable, and last a long time. I bought my first one for my first trip to Kenya in 2002 and I still have it.
Tent and accessories. I was lucky and mostly slept at field stations, but for Mount Kenya, I was in a tent for almost 6 weeks. I got mine at REI. For a tent, you'll also need a tarp (or "footprint") to go underneath and a sleeping pad. I got one that was like an air mattress and was super comfy. I couldn't find the exact oneI purchased, but it resembles this one.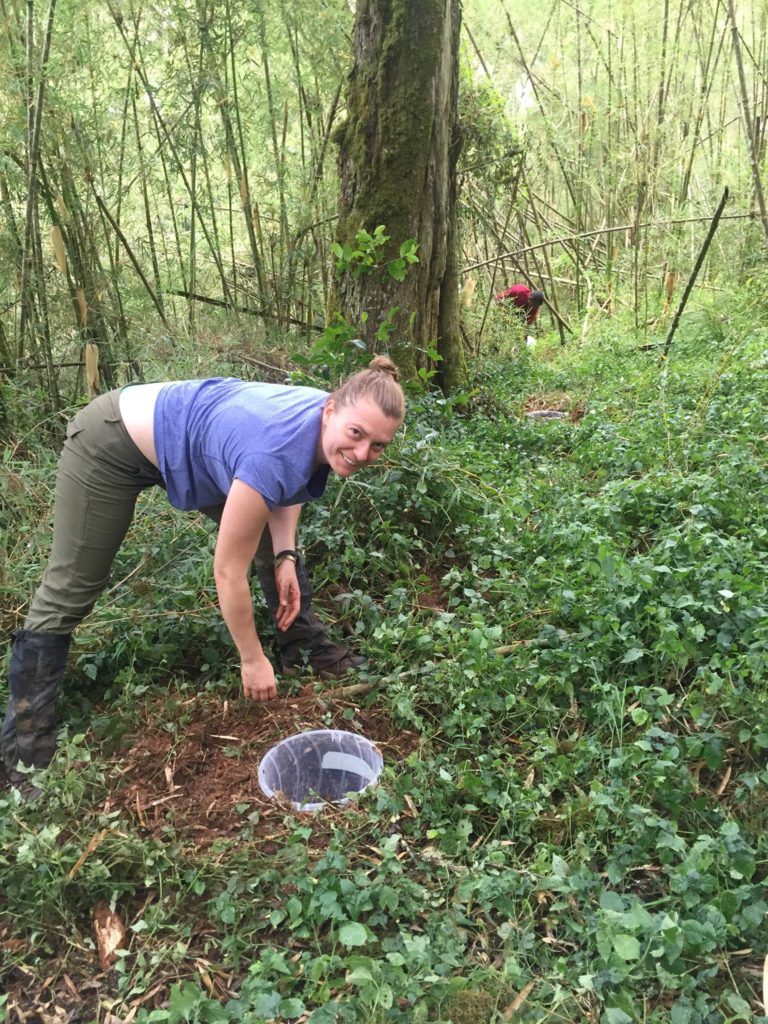 Sleeping bag. Even at field stations, I still brought my own sleeping bag because I get cold! It's nice to have and I definitely used one on Mount Kenya. Mine is REI brand.
Duct tape. For everything and anything!
Camera. Take photos of everything! For real. I wish I took more photos in the field. They are so useful in presentations and social media. You never know when you are going to use them. You don't need a fancy camera, I have just used my phone before, BUT I did just buy this camera and I am excited to use it!
SteriPen. This device is great for international travel. It sterilizes your water so it's safe to drink. I've been really lucky and have had filtered water at my field sites, so I mostly use my SteriPen when at hotels in between field sites. If you are camping, you will probably want to get a water filter system to drink your water safely.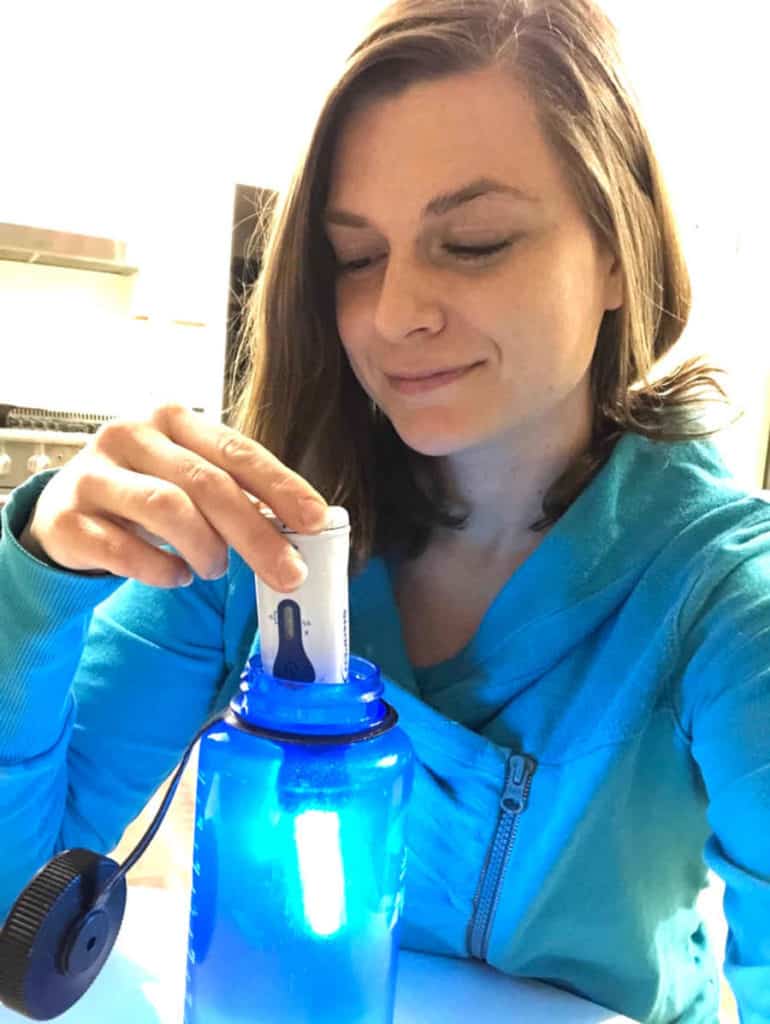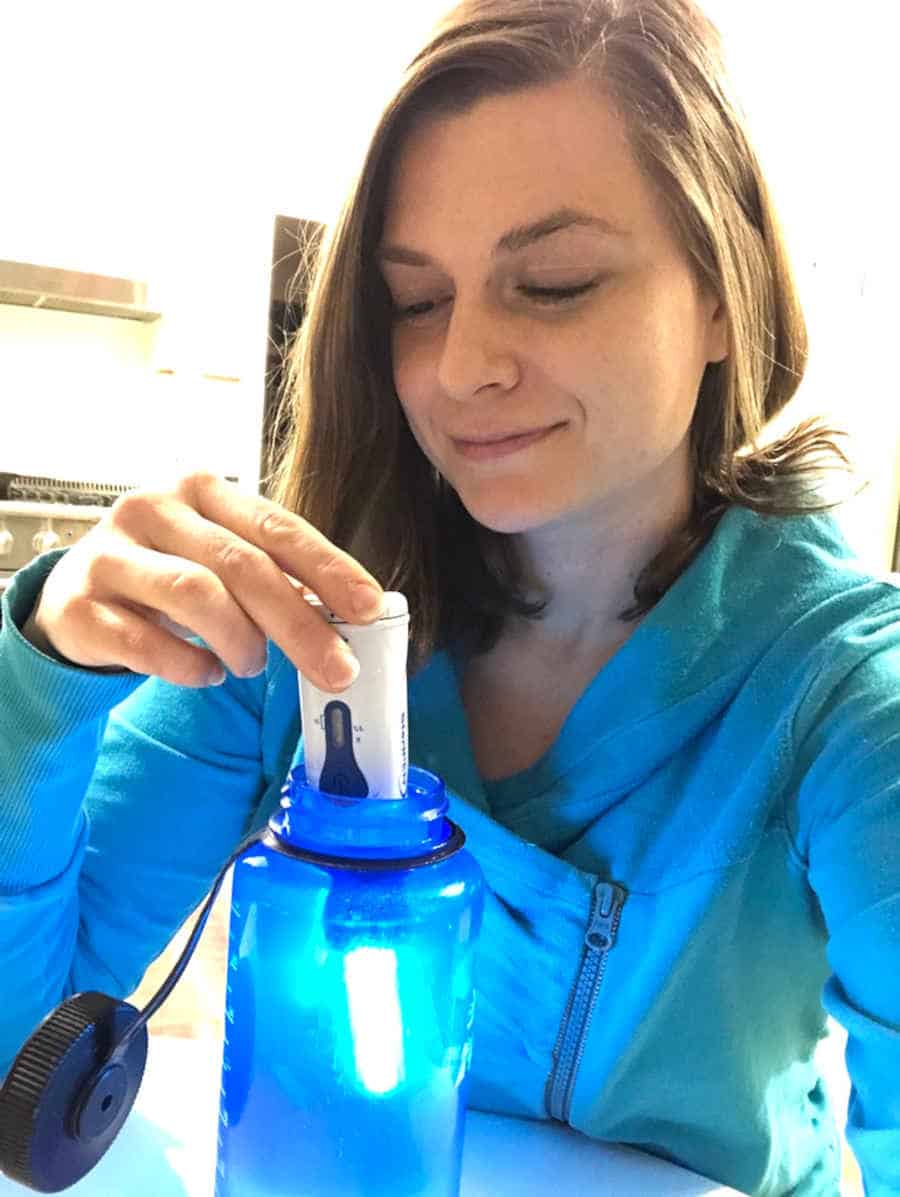 Zip ties. I personally haven't used these, but they came recommended on the Twitter post.
Machete. I love machetes for the field! They are the best for bushwhacking your way to where you have to go.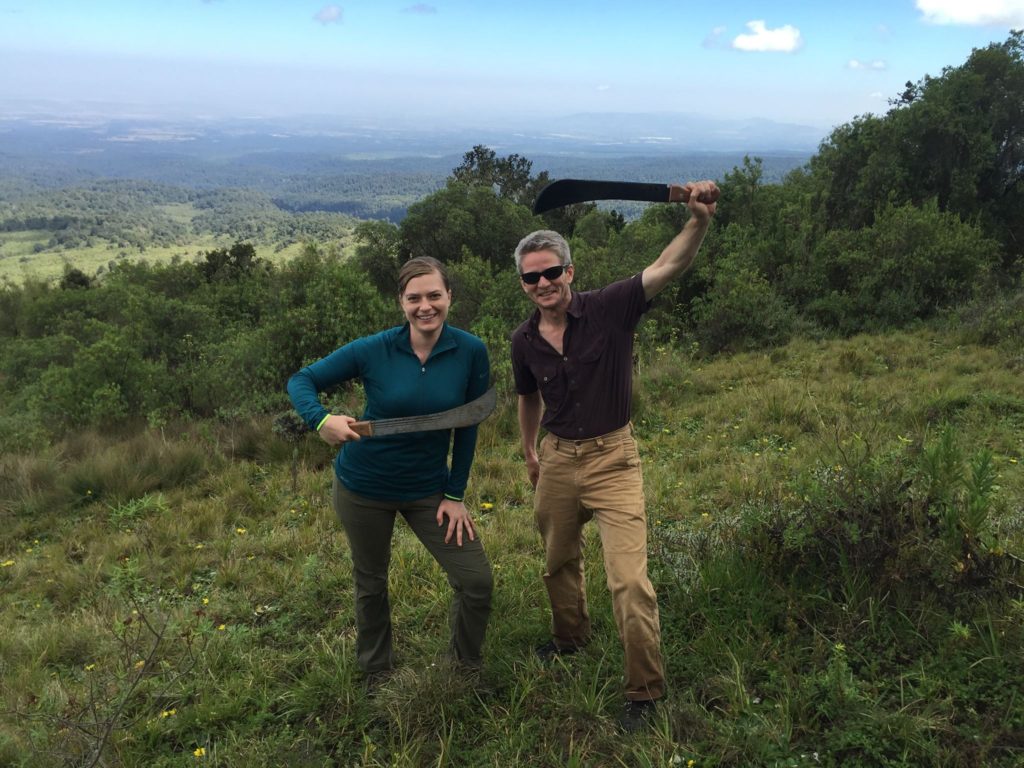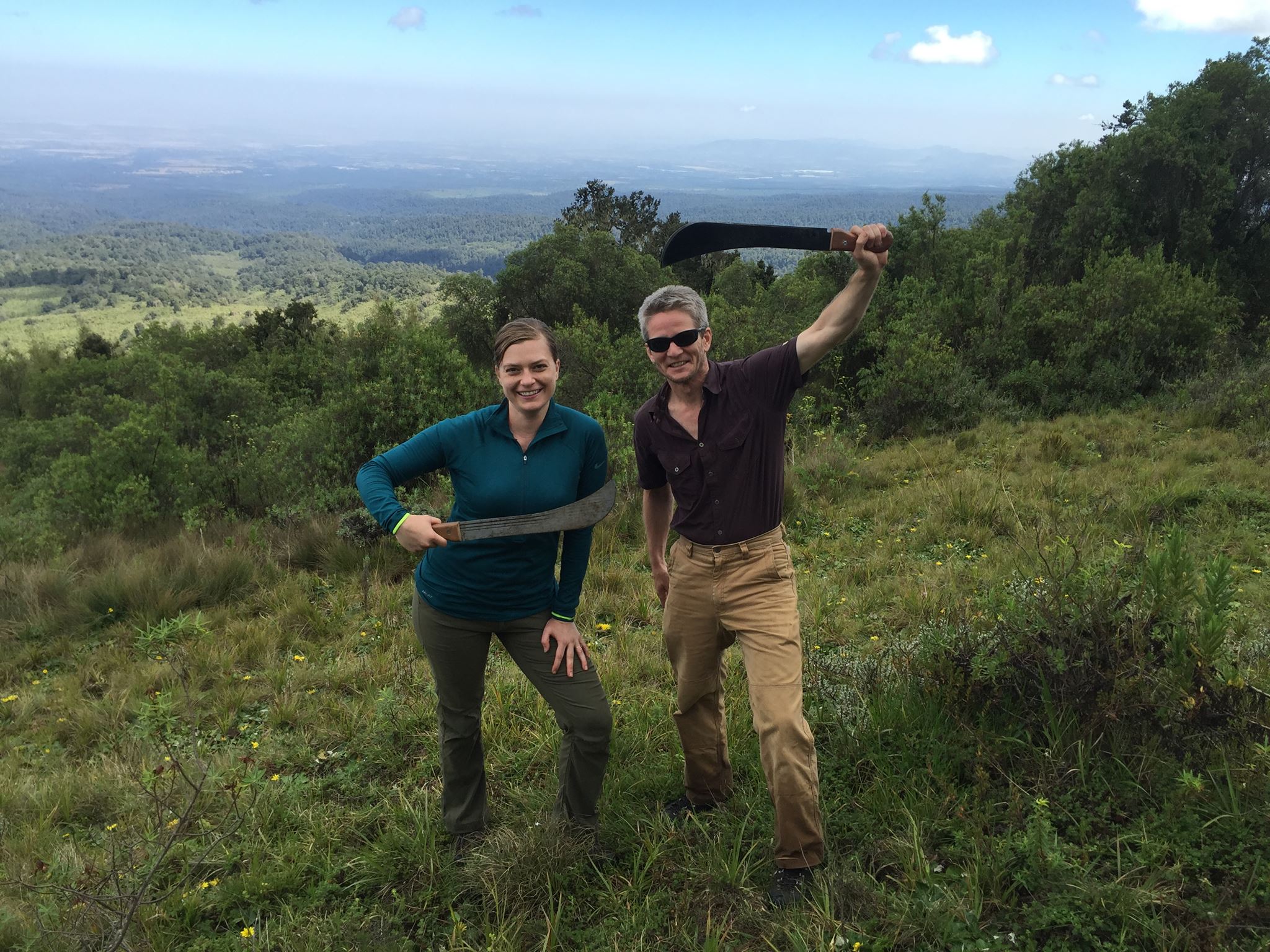 Self Care
COFFEE! This is a big one. If you aren't at a field station, @chazbvb09 recommended this small travel coffee maker on the Twitter post. I haven't tried it, but it looks amazing! I'm a coffee snob, so I bring my own instant coffee with me when I travel (even in the US). I like Starbucks best, but I like this one too.
Sunscreen. I highly recommend mineral sunscreen especially if you work near the ocean as chemical sunscreen kills coral. It's also an endocrine disrupter for humans. My brand of choice is Beautycounter.
Soap, Shampoo, Conditioner. Whatever you buy, try to make sure it has minimal impact on the environment. Due to their low chemical footprint and environmental impact, I recommend Beautycounter. I love this company so much that I became a consultant. You can read all about them in "17 Reasons Why I Switched to Beautycounter Skincare."
Lip balm. Again, I love Beautycounter's! They have a great lip conditioner.
Feminine products (for women). I personally like a Diva cup because it reduces waste and is more eco-friendly.
Medications
Benadryl. For when you get lots of bug bites or have an allergic reaction.
Painkillers and fever reducers: Ibuprofen, acetaminophen, and/or aspirin.
Anti-itch creams. I personally hate using bug spray because I think it's gross, but I do need anti-itch cream for bug bites from time to time.
Imodium and/or Pepto Bismol. If you're traveling internationally, you'll thank me.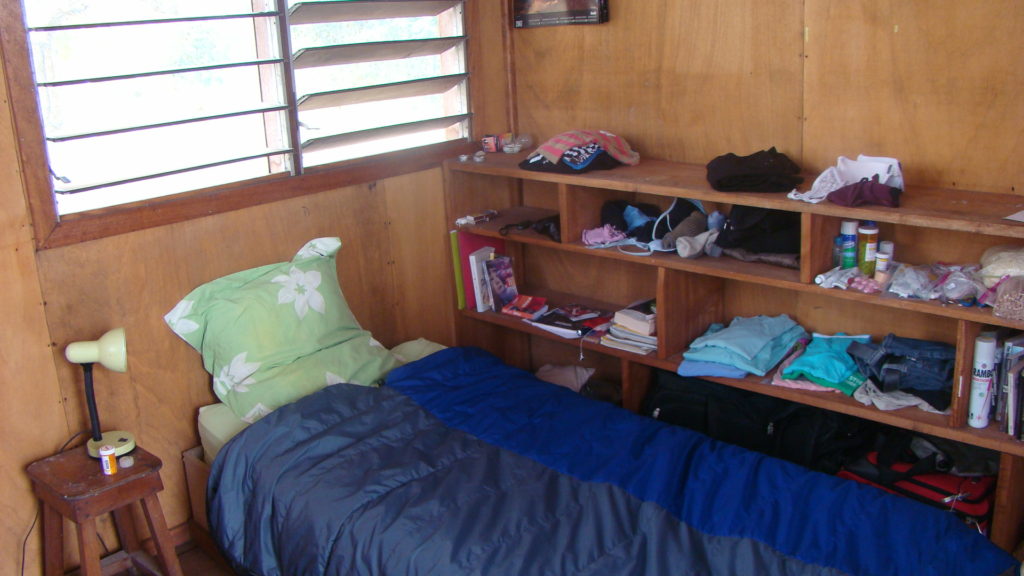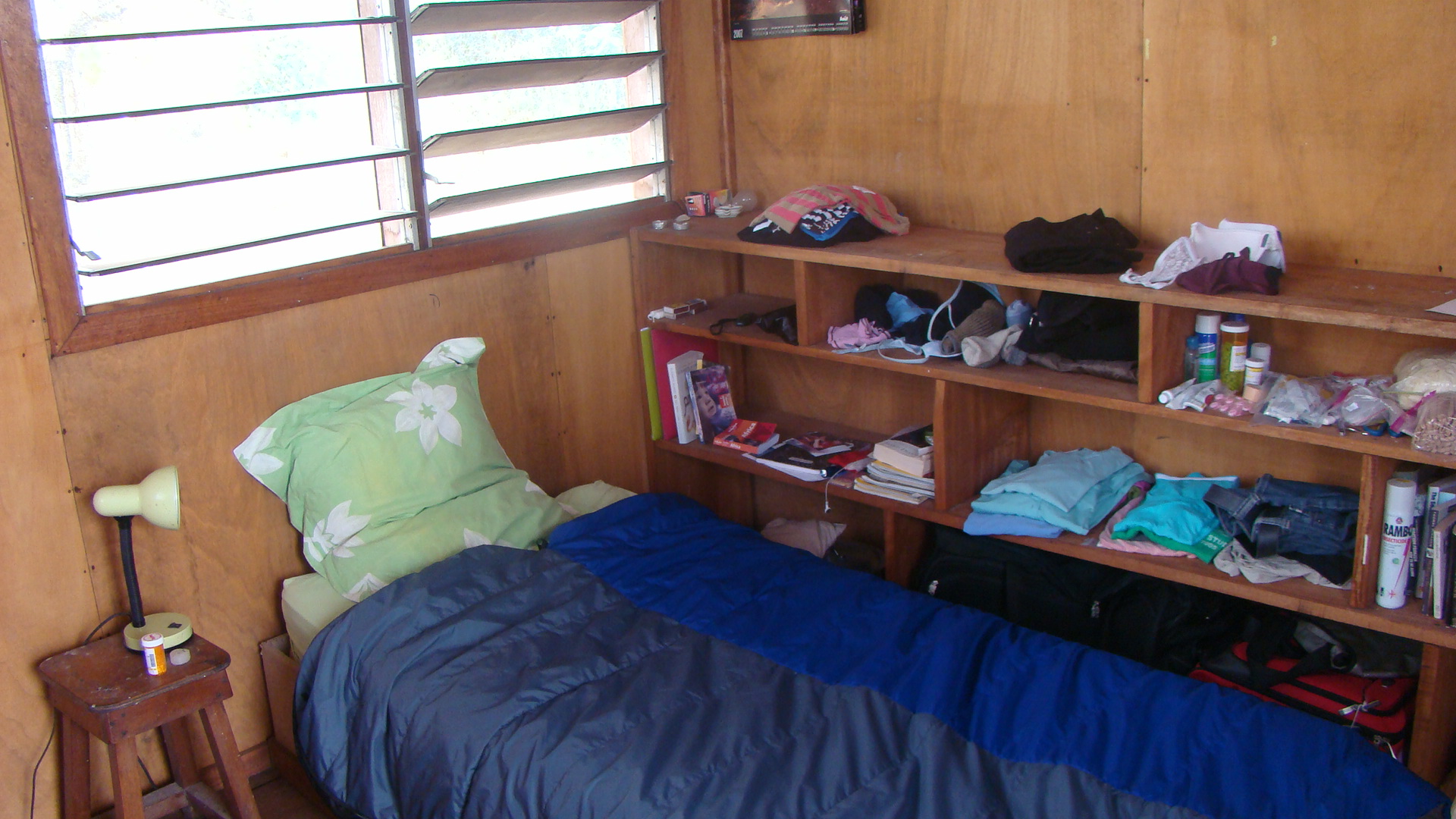 Just for Fun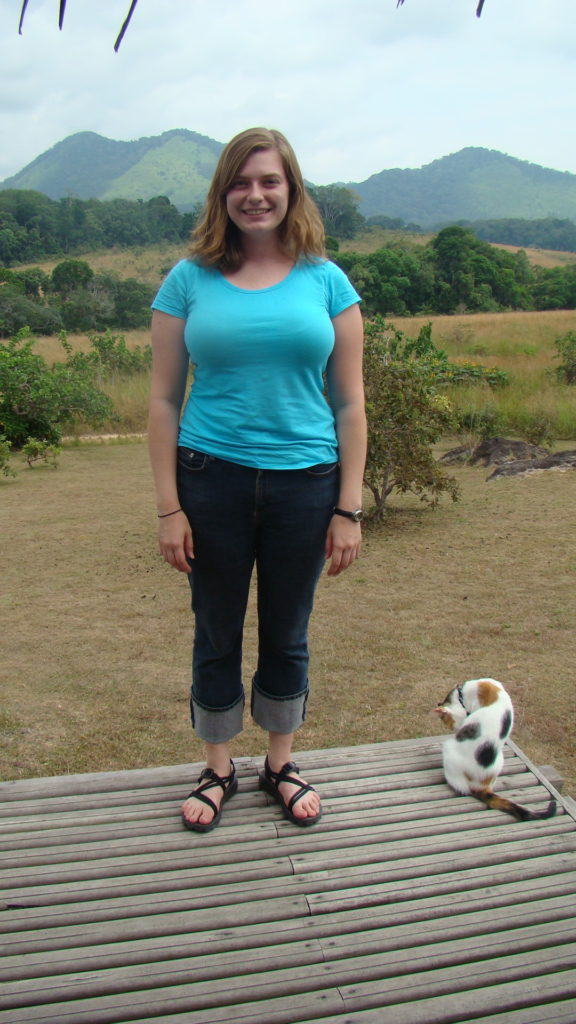 Sandals. After a long field day, you are going to want to walk around in something else besides hiking boots. Lots of people swear by Chacos. I personally hate them, but I'll give you the link because I am a clear outlier.
Field guides. I bring a bird book whenever a travel and keep a life list. It's a fun hobby in the field.
BOOKS! I never read as many books as I did when I was in the field. Guiltiest pleasure? Twilight. Super embarrassing, but true. This is currently what's on my reading list.
All of the snacks and of course CHOCOLATE!
What are your favorite things to bring to the field? Comment below!
Stephanie Schuttler is a wildlife biologist with 17 years of experience in mammal ecology and conservation, education, and outreach. Read her inspirational story, "My Unexpected Journey Into Science" to find out how she went from the daughter of a jeweler to a Ph.D. in wildlife biology. Feel free to contact Stephanie here.