*This post contains affiliate links. As an affiliate, I earn from qualifying purchases. This means when you make a purchase, I get a commission at no cost to you! Read more on my Affiliate Links Disclaimer.
Packing for your first field season as a wildlife biologist can be super overwhelming! Sometimes you don't even know what might be useful in the field until you are in the moment where you need that one thing.
Worry no more – here I summarized essentials for fieldwork and you can download this list as a checklist, so you can print it, and use it when you shop and pack.
I've been a wildlife biologist since 2003 and have done fieldwork in Kenya, Gabon, Utah, Florida, North Carolina, Missouri, Suriname, and more. I also asked my followers for suggestions and I found this tweet by Dr. Anna Carter (above) with even more.
Even if you aren't a wildlife biologist or scientist, this list is great for anyone who spends a lot of time outdoors – for work or pleasure.
Brands for Fieldwork Clothes and Equipment
Before we get started on the actual items, I want to briefly mention the brands that I like most based on quality, performance, fit, and quite honestly style. Yes style.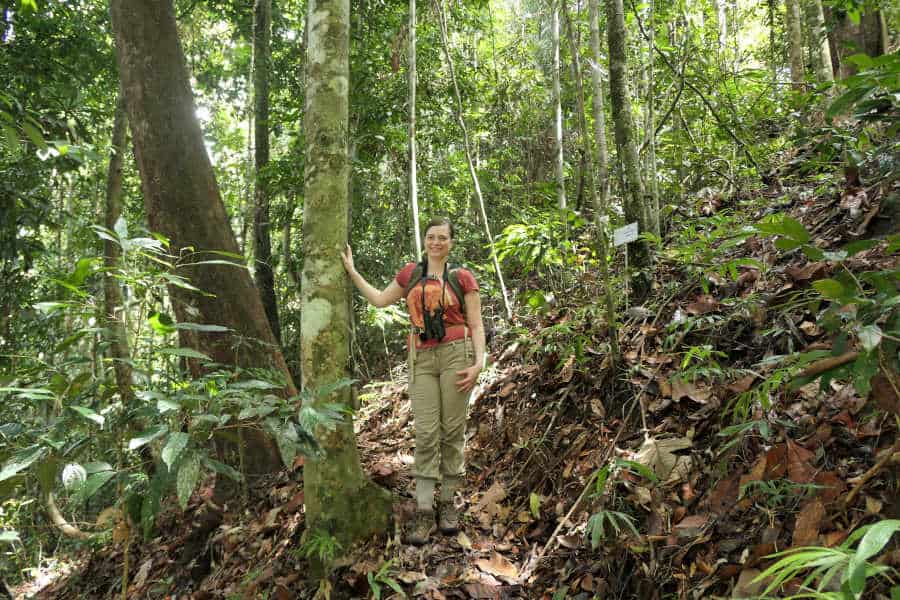 Even though you *should* not care about style, I do (remember I am a fancy scientist). In all honesty though, I feel better when I like the clothes I wear. Mostly this has to do with fit – I like to wear field clothes that look more normal. Although you will definitely see I have dorky moments, when I wear clothes that feel more normal, they make me feel better, and in turn make me do better work in the field.
Also, fieldwork only lasts a couple of months usually, even if you do it year after year. I want to wear my stuff afterwards, and I still do for dog walks and the gym.
These are my favorite brands:
Current Deals with Brands I Love:
Vitacost
•
Get 15% OFF all Arrowhead Mills products! Use Promo Code – ARROW15
•
15% off All Aura Cacia! Use Promo Code – 15AURA
•
20% off All EARTHKIND! Use Promo Code – EARTHKIND
Where to Get Fieldwork Clothes for Less
It's kind of funny that clothes that are meant to get dirty and gross are actually expensive – oftentimes more expensive than regular clothes! When you pay full price and then wear them brand new for the first time in the field, it feels weird too, like you shouldn't get them dirty because they are new, which of course is impossible with fieldwork.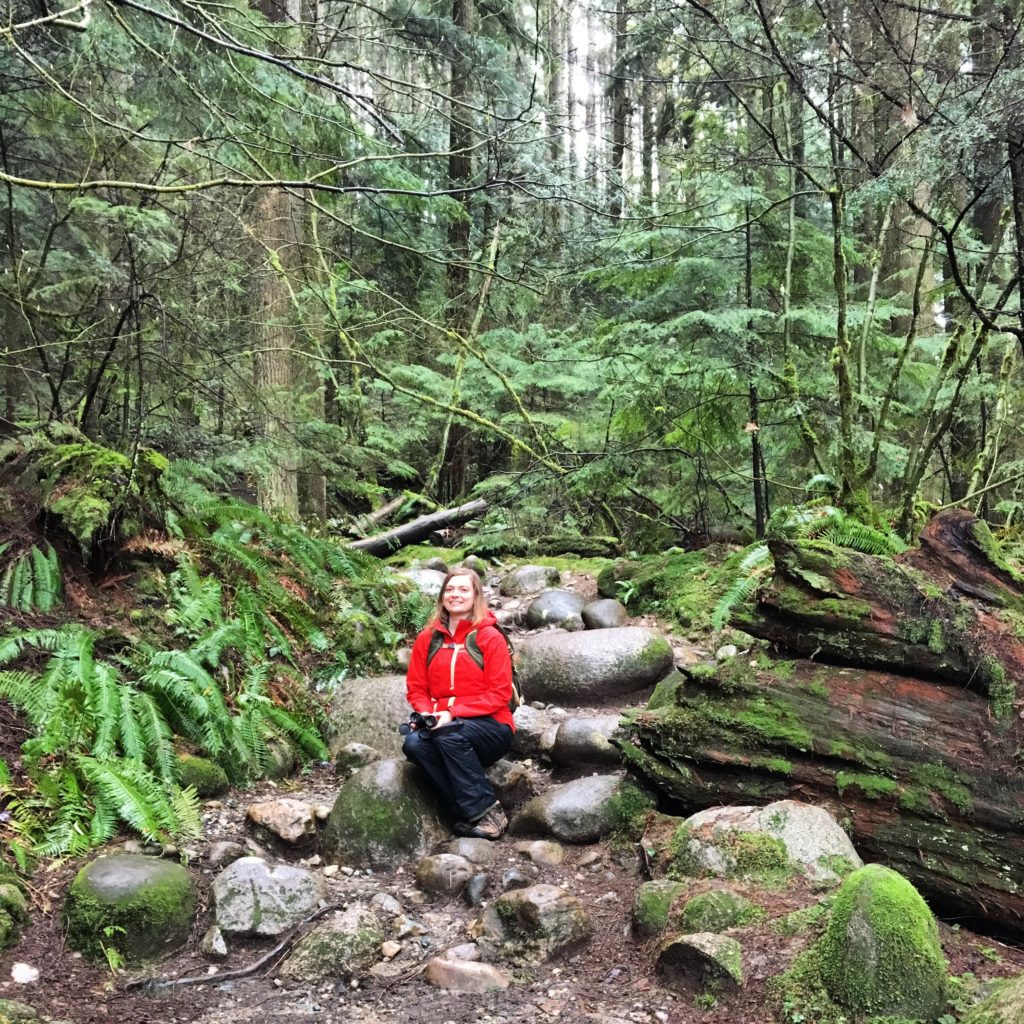 You can get over this strange feeling and pay less by buying clothes used. You can go to your local thrift store, but I personally hate thrifting because it's so difficult to sort through all of the clothes and you may have to go to a lot of different stores to find the right size and fit.
You can still thrift, but do it online so you can just search for the brands and sizes that interest you. There are two sites that I love:
The Real Real: The Real Real is online consignment, and although they can skew towards very high end (think Chanel and Birkin bags), the often have a lot of North Face garments like fleeces and jackets, and other brands like Patagonia, Marmot (another good brand), and Columbia. (affiliate).
ThredUp: ThredUp is more like online thrifting and although they do have higher end brands, most of their garments are from brands like Ann Taylor Loft, Old Navy, etc. You can find lots of Athleta, The North Face, Columbia, and more on this site.
With each of these sites, act fast! Because it's consigning and thrifting, once it is gone, it is usually gone for awhile.
Fieldwork Packing List: Clothes
Please note that most of my field work has taken place in Africa (Gabon and Kenya) so my items are biased towards those locations and certainly for terrestrial field work.
I am also female, so the clothing products I recommend for this fieldwork packing list are for women. If you are a man or prefer to wear men's clothes, you can try looking in the men's section of the same company of the product I listed; often companies make men's and women's versions of the same items.
Fieldwork Tops
T-shirts and Tank Tops:
When I worked in Gabon, I mostly just use old shirts, but on Mount Kenya, I bought a few specialty t-shirts meant for the field. As I was carrying everything on my back, I wanted stuff that was lighter weight.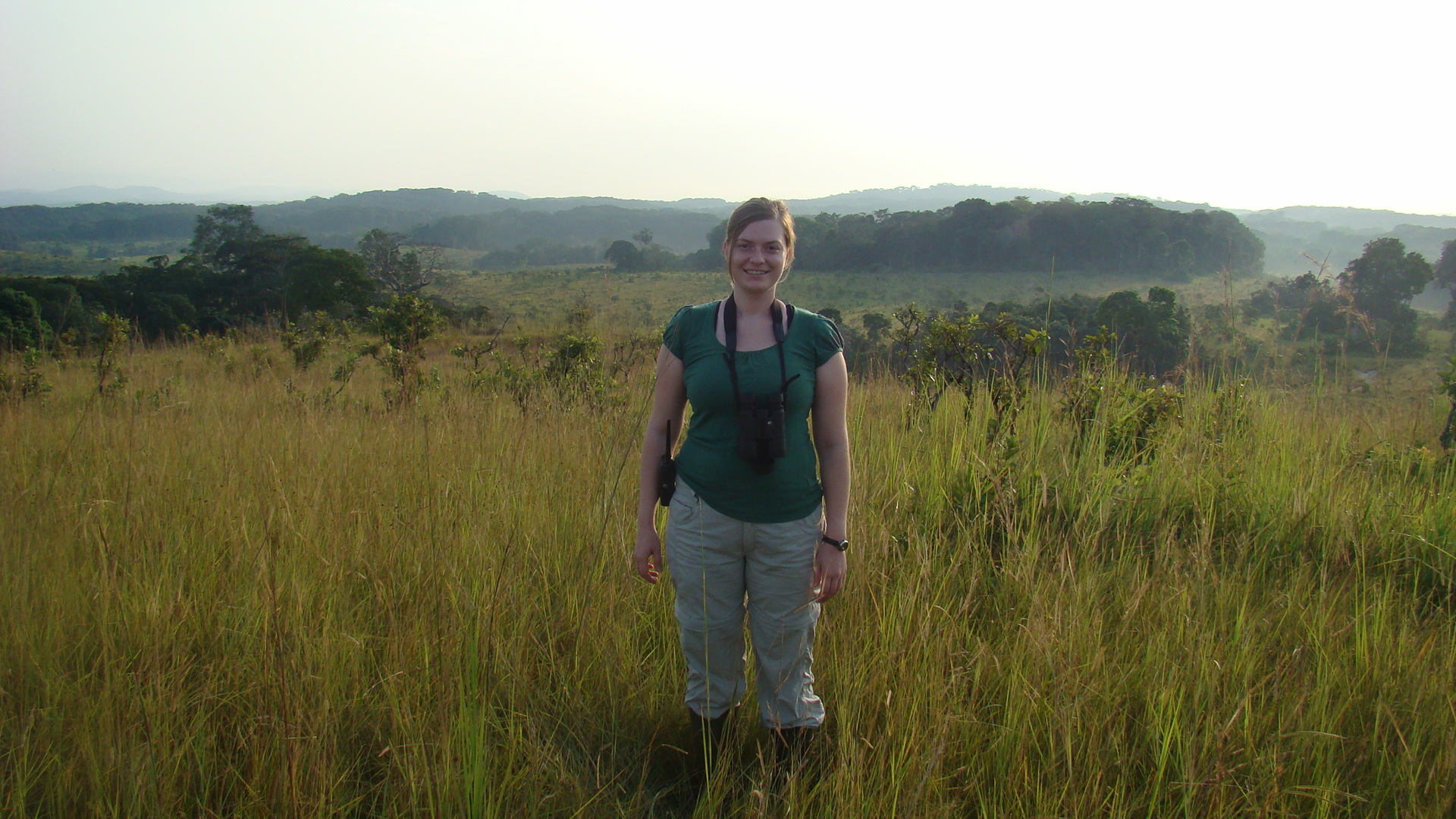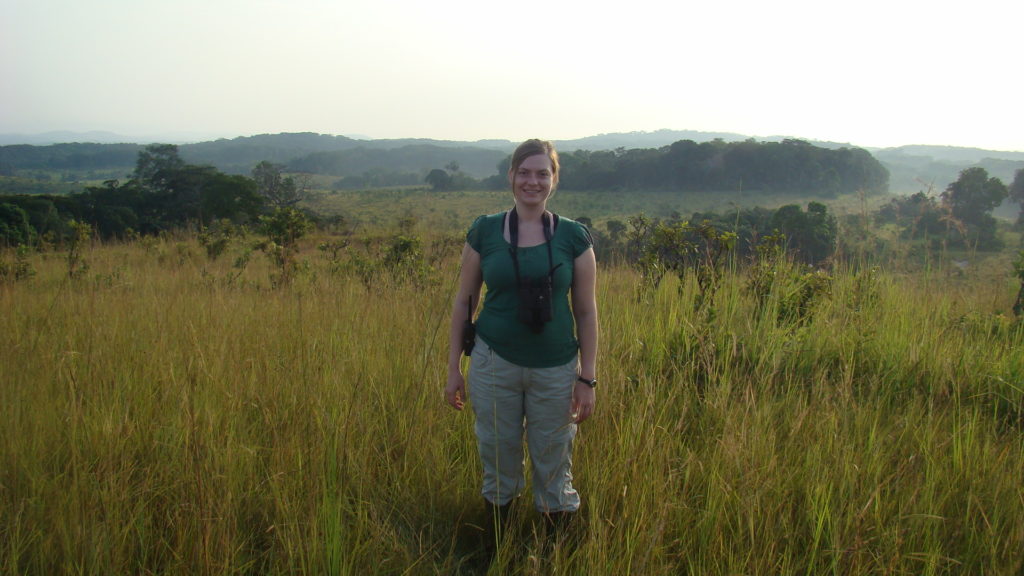 If you want to get ones that are made to better handle sweat and sun then definitely buy shirts meant for the field.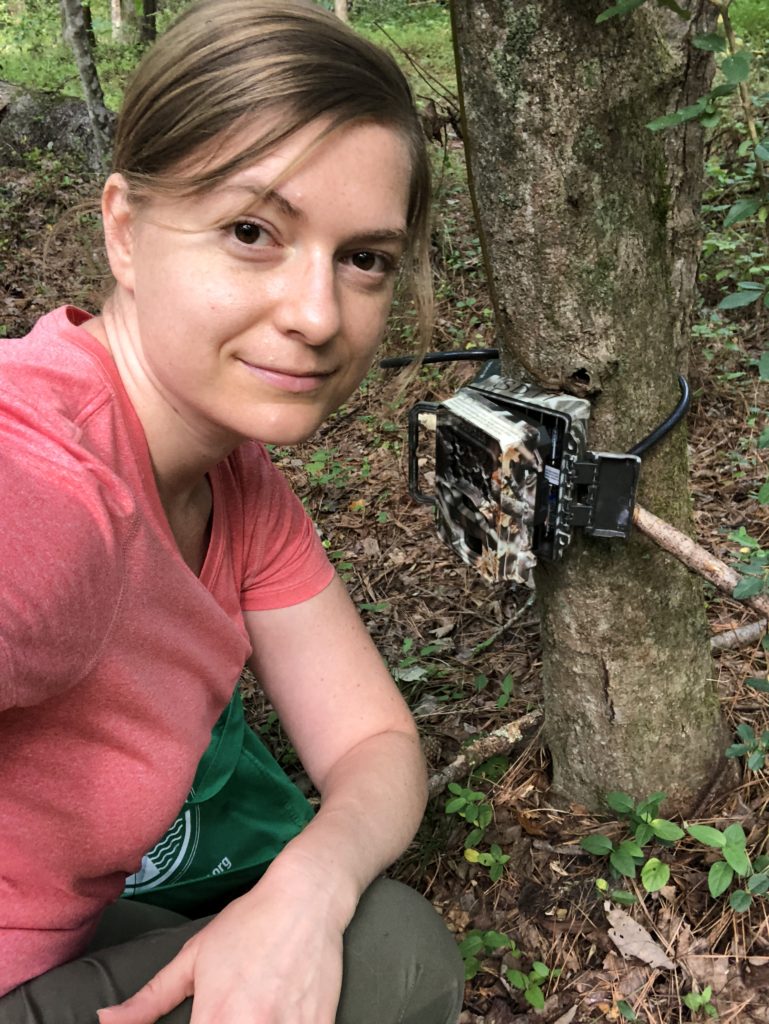 I can't find the specific shirts that I bought, but this SunTrek shirt from Columbia looks great as it is wicking and offers sun protection: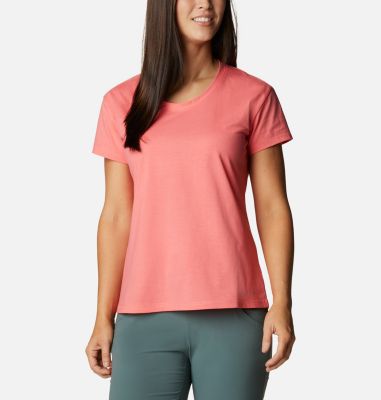 I recommend wearing t-shirts over tank tops so your shoulders don't get burned and I am super clumsy, so it protects them more from scratchy vegetation. Also, if your fieldwork is abroad, showing your shoulders may not be culturally appropriate. Where I worked in rural Kenya, we were to cover our knees and shoulders at all times.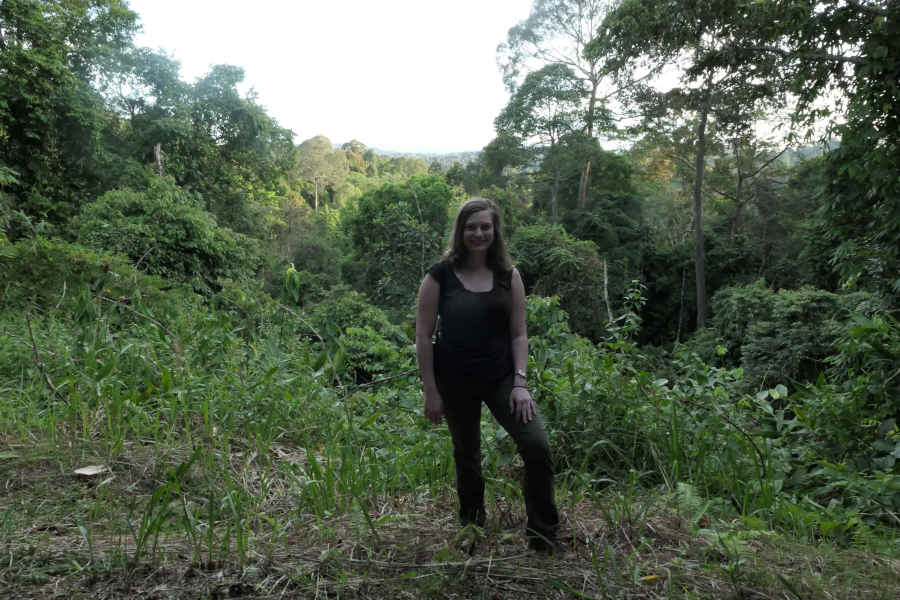 If you do really want a tank top, something like this Becksa tank from prAna looks great. I love that it is more structured than just draped material.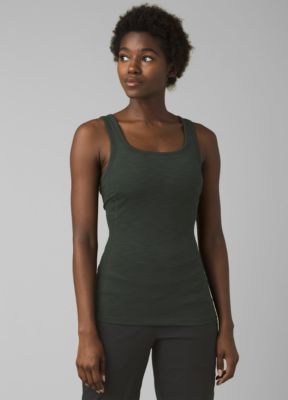 Long-sleeved Shirts:
Long-sleeved shirts are a MUST for the field, even if you are going somewhere hot! In fact, I think they can be even more important there. They offer protection from the sun, and I cannot tell you how many places I went to that were hot during the day, but chilly at night. The key to fieldwork is layers.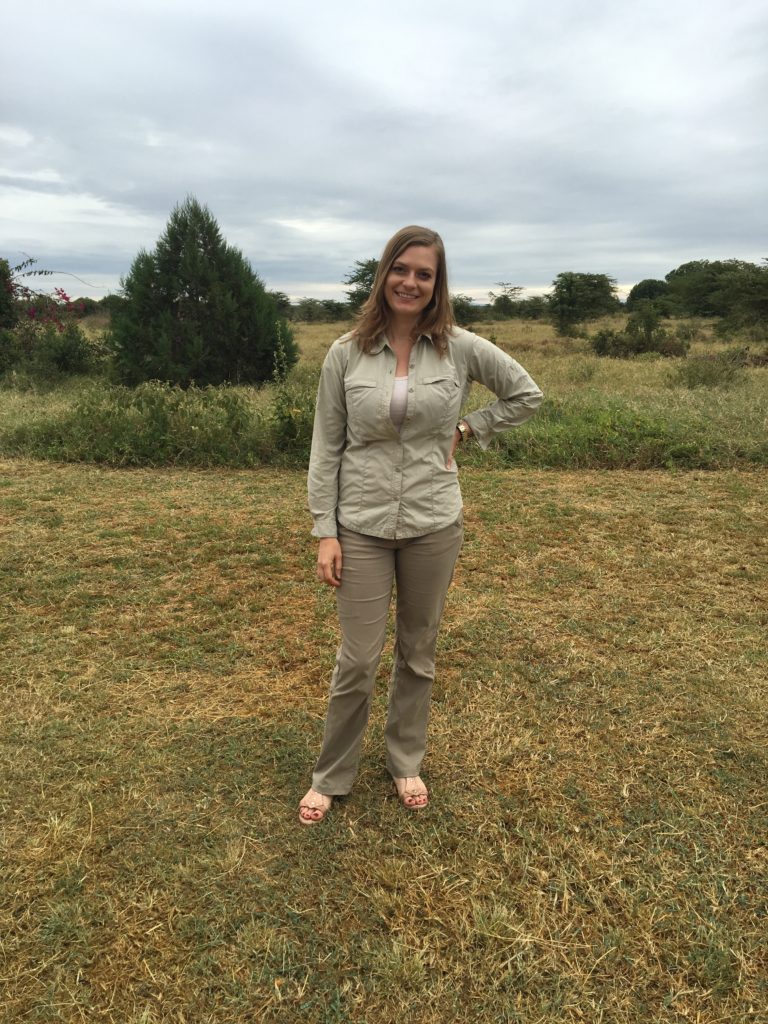 I especially love having a button-down shirt because they offer added sun protection (I have VERY fair skin) with the collar around your neck. I got the one above from Columbia the first time I went to Kenya in 2002 and I still wear it today.
Since I got it so long ago (and still wear it), I couldn't find an exact match, but this
Women's PFG Bahama Long Sleeve Shirt looks almost exactly the same:
Or this Women's Silver Ridge Lite Long Sleeve shirt:
Warm tops: Sweatshirts and fleeces
Layers are the key for field work. Even if you are working somewhere warm, there will likely be times that it will be cool. I lived in Kenya for a year, and it got surprisingly cold at night as well as during the dry season. I wore a fleece at least once a day.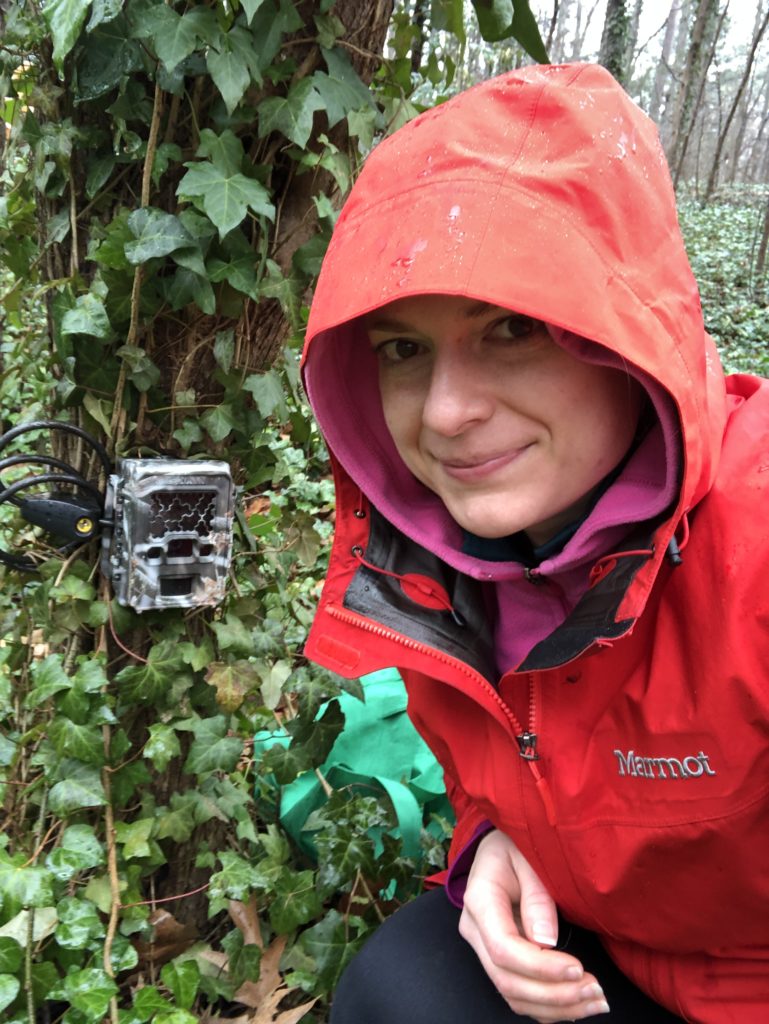 You'll want multiple sources of warmth: sweatshirts, fleeces, and maybe sweaters. In my opinion, fleeces are better for the field because they are more lightweight and warmer, but sweatshirts are more comfortable in down time, like hanging around the field station or as pajamas at night.
You probably have some old stuff you can bring, but you also might want to invest in some warmer pieces if you get really cold like me. I LOVE The North Face's Muppet fur jackets (my name for them, the real name is Women's Osito Jacket). It is so soft and warm – it really feels luxurious.
You can almost always find them used at the Real Real, like the one featured below.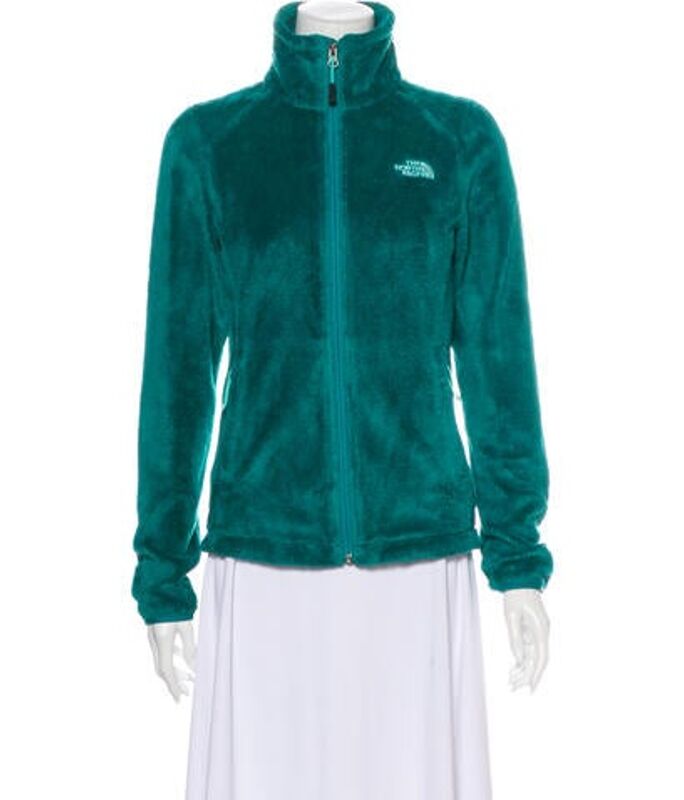 Rain Jacket:
Be prepared for all of the elements! I got Marmot's women's Minimalist Lightweight Waterproof Rain Jacket for Mount Kenya where it rained A LOT. Again I still use it today and it allows me to go for my dog walks no matter what.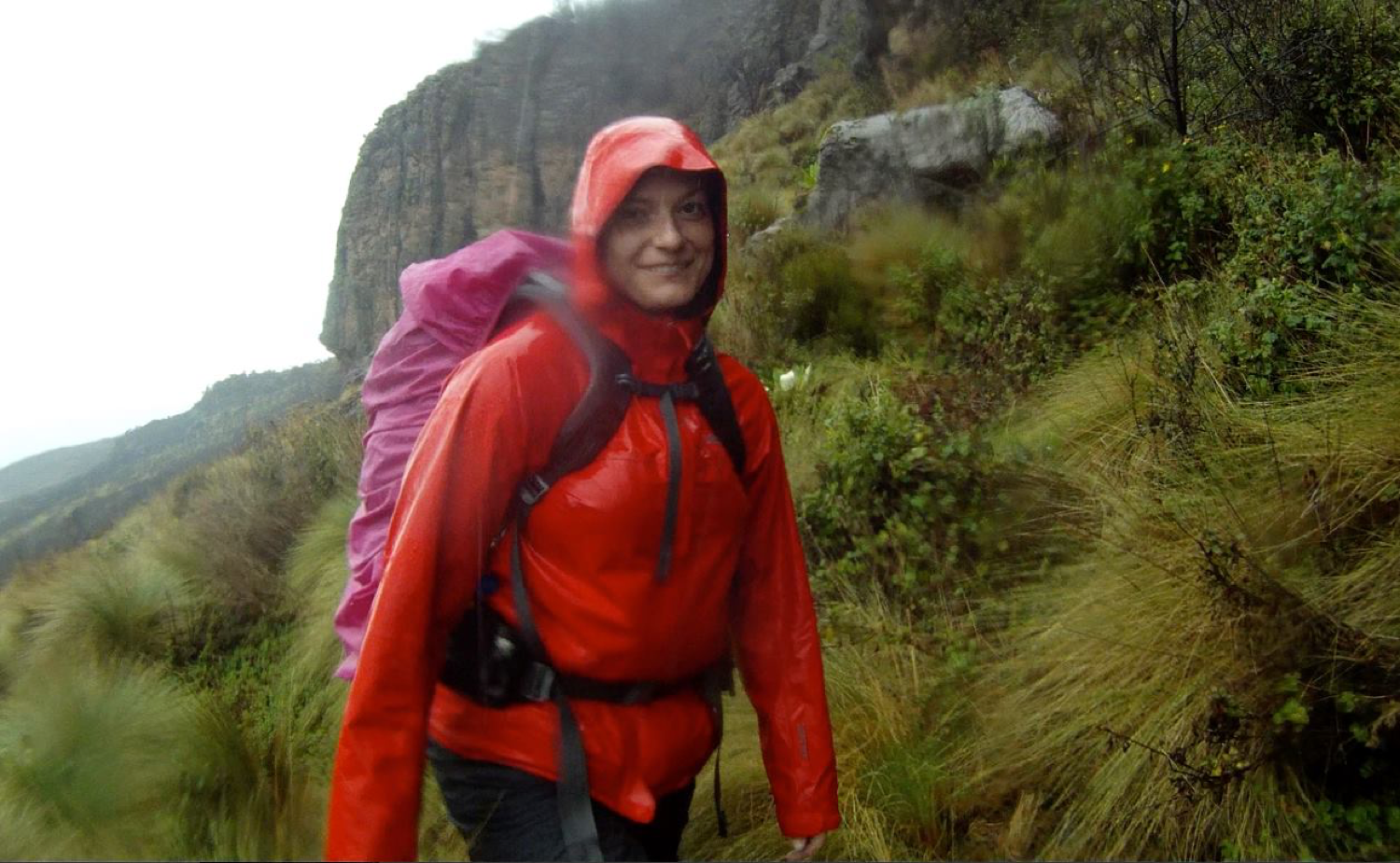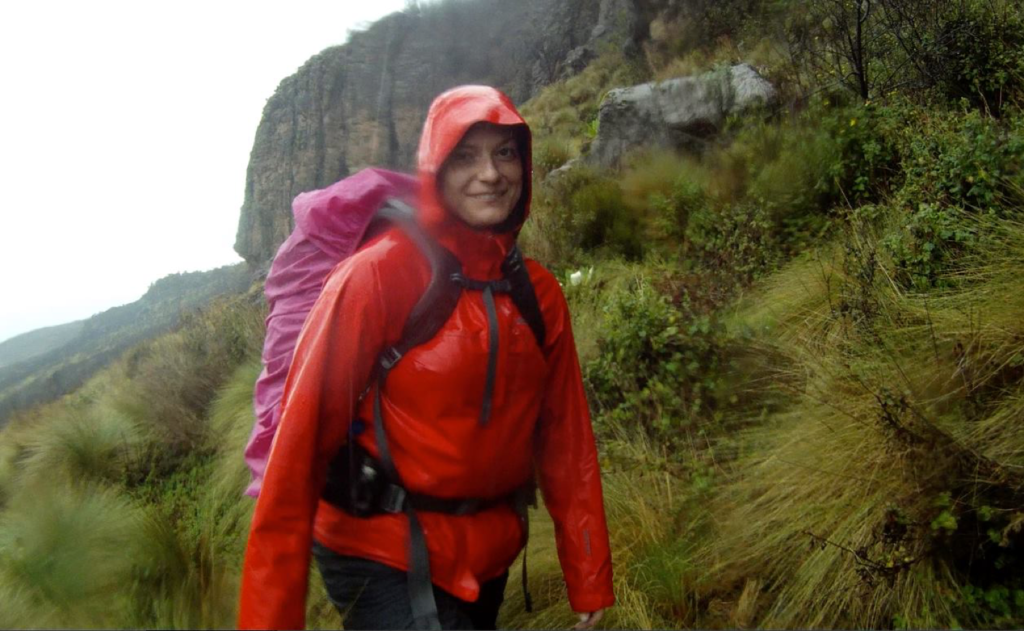 You can find it for less on the Real Real: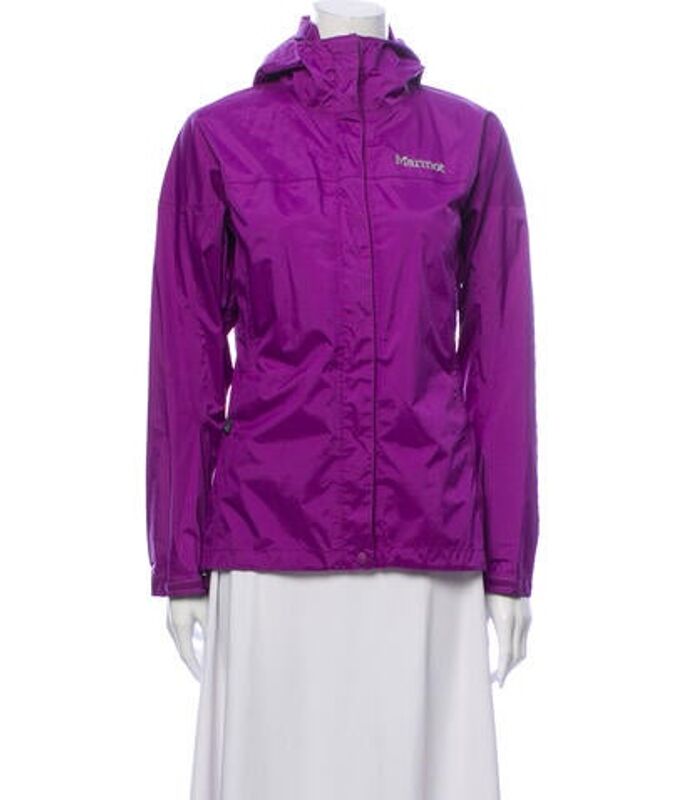 Sports and Regular Bras:
My favorite sports bras are Athleta's Glory bra. It provides a lot of support, but feels more like a regular bra because of the underwires and you don't get a "uniboob." The straps are also like a normal bra's, so they don't cause tightness around the neck/shoulders like other sports bras. I can wear these all day long.
Don't forget regular bras for when you are not doing fieldwork! You don't want to be wearing sports bras at night or on any days off.
Hats:
I personally hate hats and never wear them in the field unless it is a hat to keep me warm. However, other people love them and can't go without.
Cold Weather Hats: I really liked the Mountain Hardware Dome Perignon™ Beanie hat I got for my Mount Kenya trip. It is not the most chic, but it kept me super warm on Mount Kenya. I loved that it is extra long so it covers properly over your ears and they don't get cold.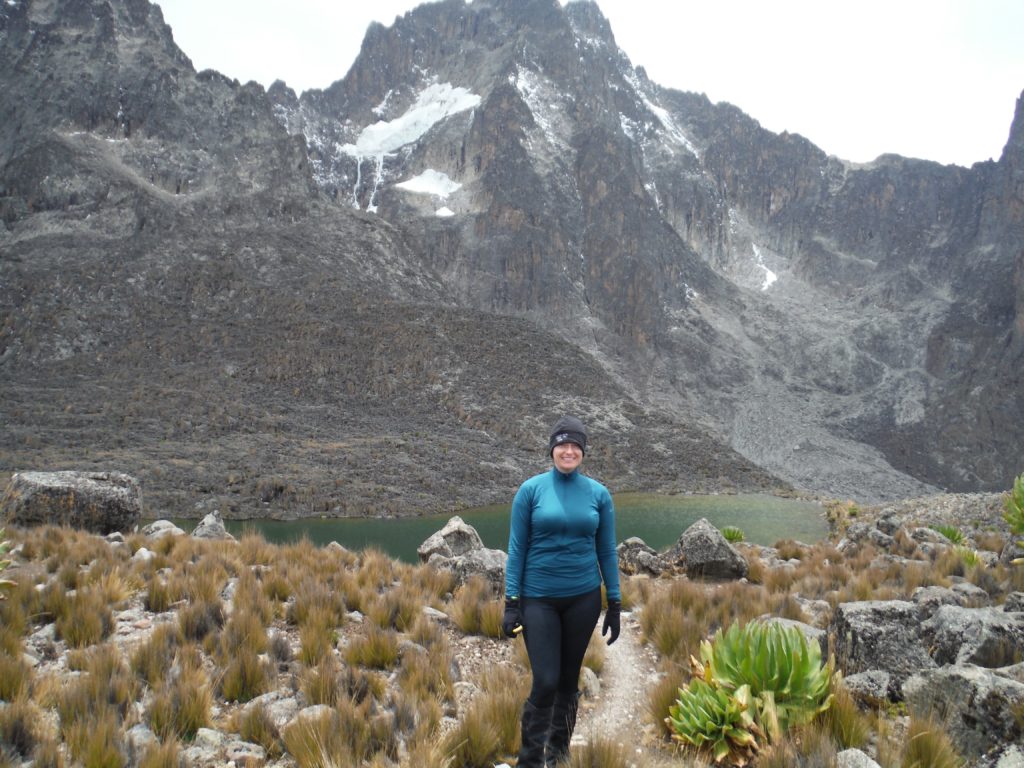 Warm Weather Hats: Most people like to wear hats in the field: either baseball caps (like this one), bucket hats (like this one), or some sort of wide-brimmed hat (like this one) to shield sunlight and/or protect your scalp and ears from burning. I'm apparently an oddity because I have VERY fair skin, and this has personally never happened to me, even working on the equator, but this is a concern for other people.
Sunglasses:
You can use what you have, but honestly I think it's good to invest in a good pair so they are more durable (cheap sunglasses break so easily) and they fit snuggly to your head. You are probably going to be bending over a lot to collect data, so you don't want your sunglasses to keep falling off of your head.
For my expedition to Mount Kenya, I bought a polarized pair to reduce glare. I don't remember the exact brand/style, but these look good. This is especially important if you are doing any fieldwork that involves water (e.g. looking into streams or lakes to reduce surface glare).
Fieldwork Bottoms
Field Pants:
These are very important! While I think it's okay to use old shirts in the field, I do think you need to buy pants specifically meant to wear out in the field if you are going to be active there. They just hold up better than regular pants.
If you are not as active, for example if you are doing a lot of driving or are stationary, you may want to just wear old pants. But even in this situation, field pants can be nice because they are usually built to adapt to different conditions (e.g. zip off, roll up).
I struggled for YEARS to find good field pants and these are the best by far: prAna Halle pant.
The thing I love about these pants is that they are comfy, have some give, lightweight, but not thin, durable (no tears), and dry fast. But the are also CUTE, which I know is superficial, but hey, guilty as charged. Most of the field pants I previously bought were fit more for a man's body, so I really love these. I honestly feel like I could wear them in public they are so cute.
I've had mine now for six years. I wore them almost every day on Mount Kenya and wear them today all the time for my dog walks. They are still in great condition!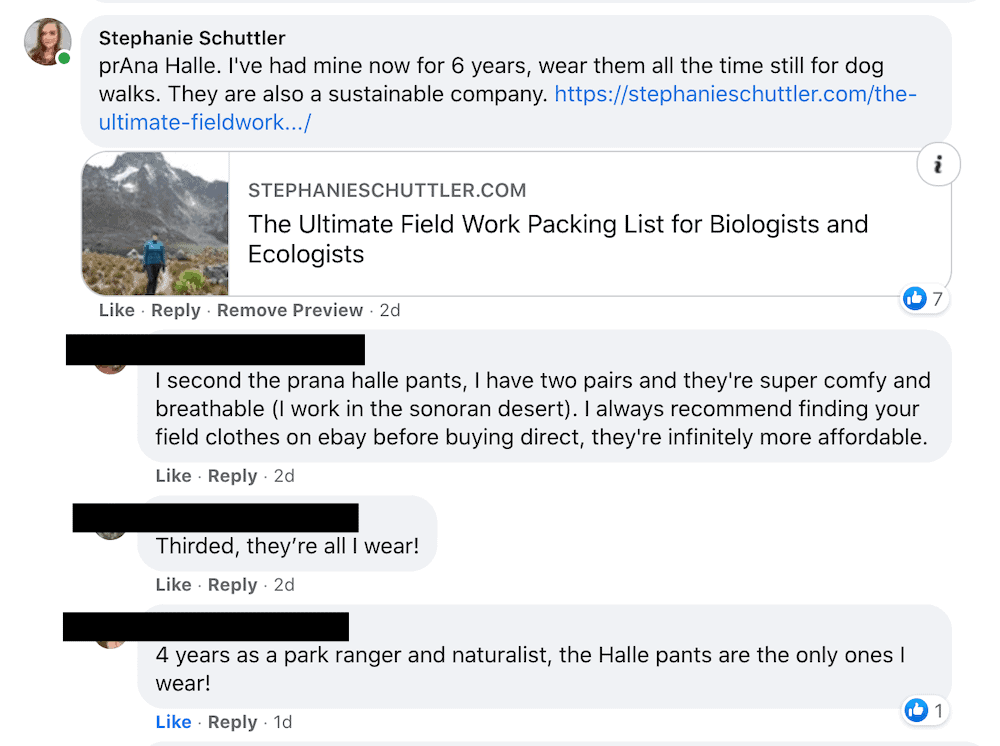 Another big advantage is that prAna is a company that prioritizes sustainability.
Rain pants:
These are also very important for your fieldwork packing list. Getting good, breathable rain pants are essential. My first pair of rain pants were cheap and felt kind of like wearing a plastic sheet. Even though they weren't heavy per say, when I worked in warmer weather and it was raining, they felt heavy and I sweat a lot on the inside, making me wet and kind of defeating the purpose of rain pants.
I got Columbia's Storm Women's Surge Waterproof Rain Pant for Mount Kenya and they are awesome! I still wear them on my dog walks so my super energetic dogs never miss a day.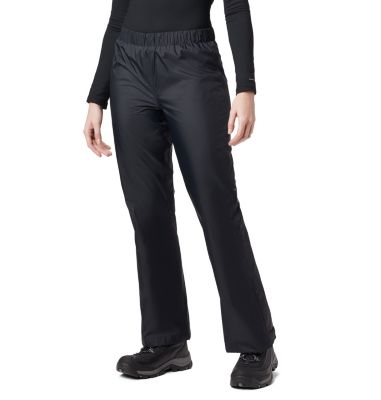 They are lightweight, but definitely keep you protected. And on Mount Kenya, they added an additional layer of warmth when I added them on top of my field pants or fleece running tights.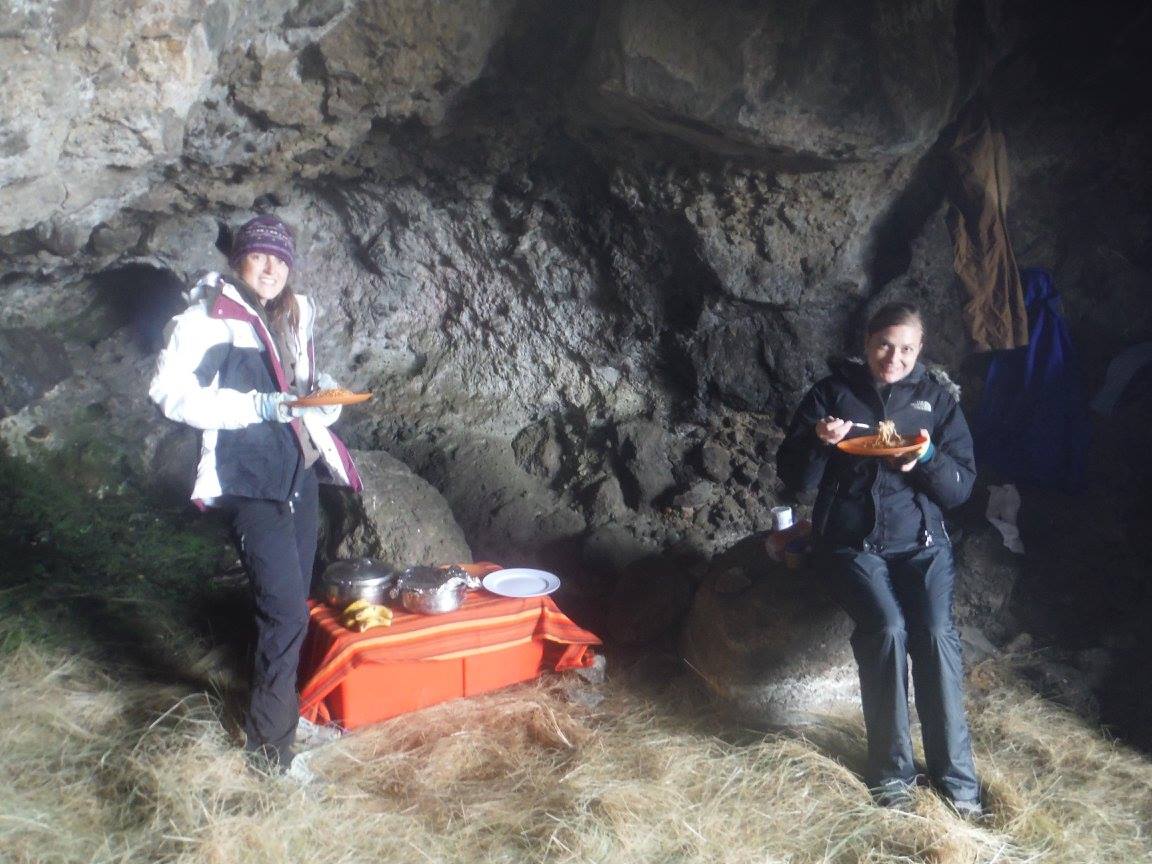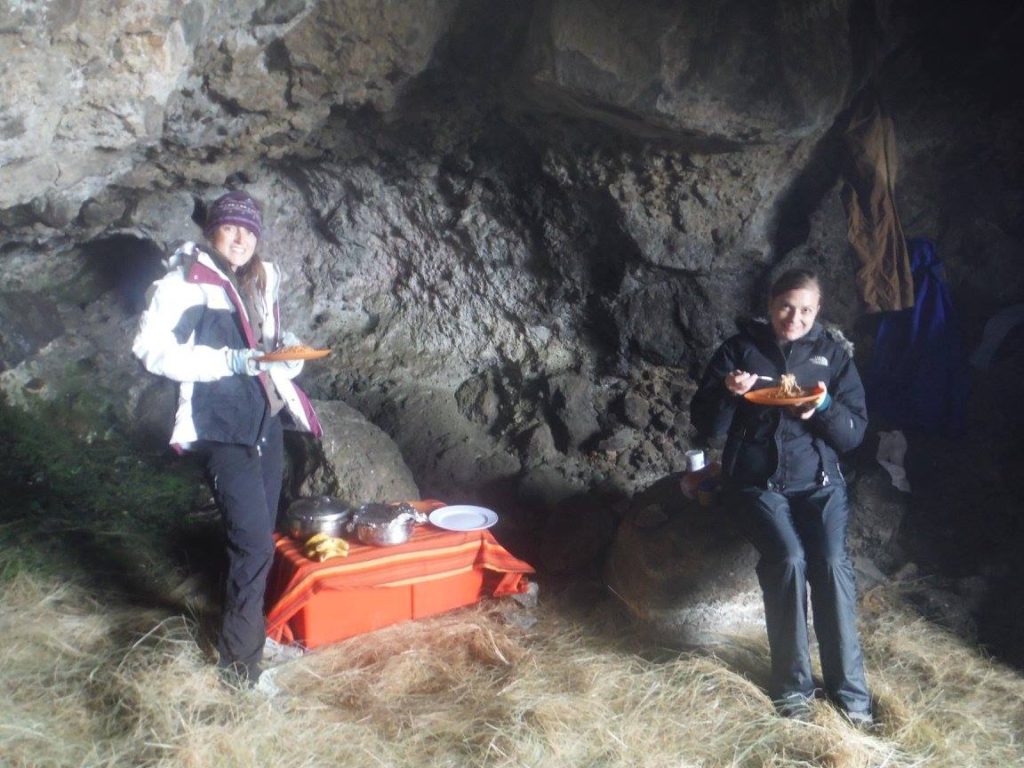 Fleece Running Tights or Long Underwear:
Another clothing piece I love to include in my fieldwork packing list as I get super cold! They are warm on their own, but you can also wear them under pants, which allows for layering – the key to being comfortable in the field.
I prefer fleece running tights over long underwear or other under-layers because you can wear them on their own. If you have to watch your packing weight as I did when hiking Mount Kenya, you will want to pack as few items as possible to keep your pack light!
On the top of Mount Kenya, where it was really cold, at times I wore both pairs of my fleece running tights plus my regular pants and even rain pants. Let's just say I was cold.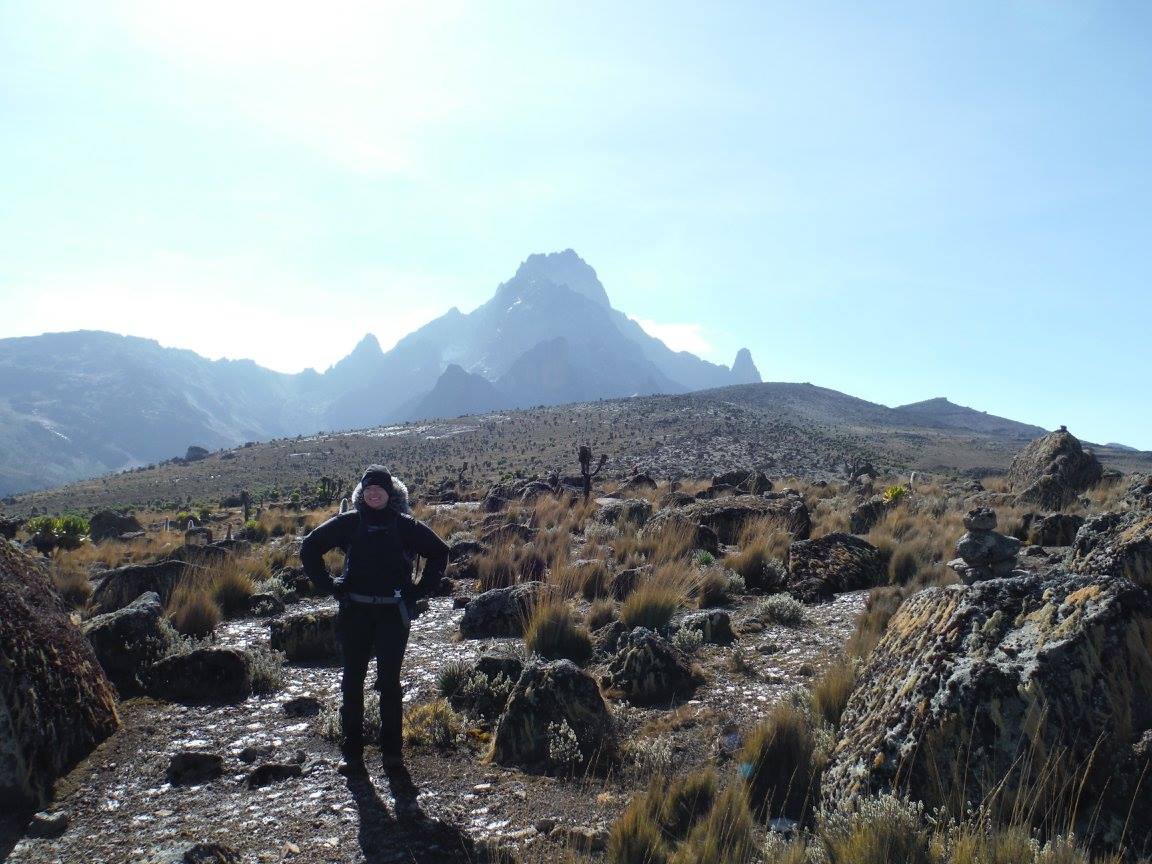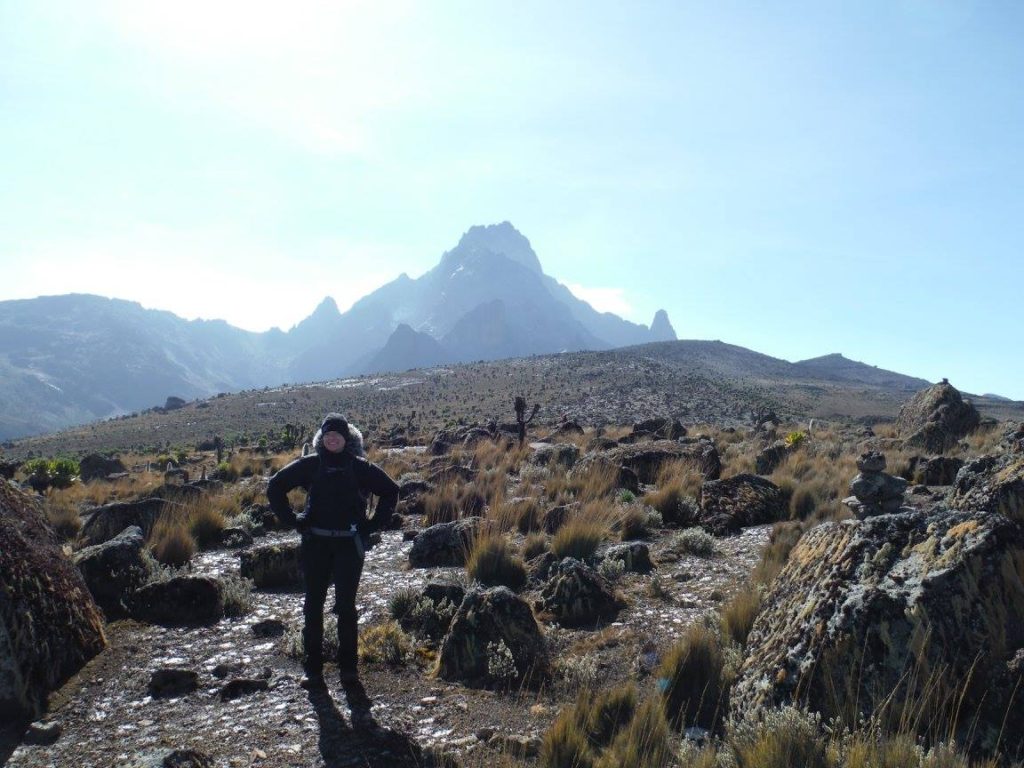 I got the Under Armour Women's ColdGear Compression Leggings and I love them. They are so comfy. Again, I wear them all the time still!
Gaitors:
I learned about gaitors on Mount Kenya and OMG I am in love with them. They protect your boots from water/mud and I also think they are kind of a fun field fashion statement.
These are the ones I got: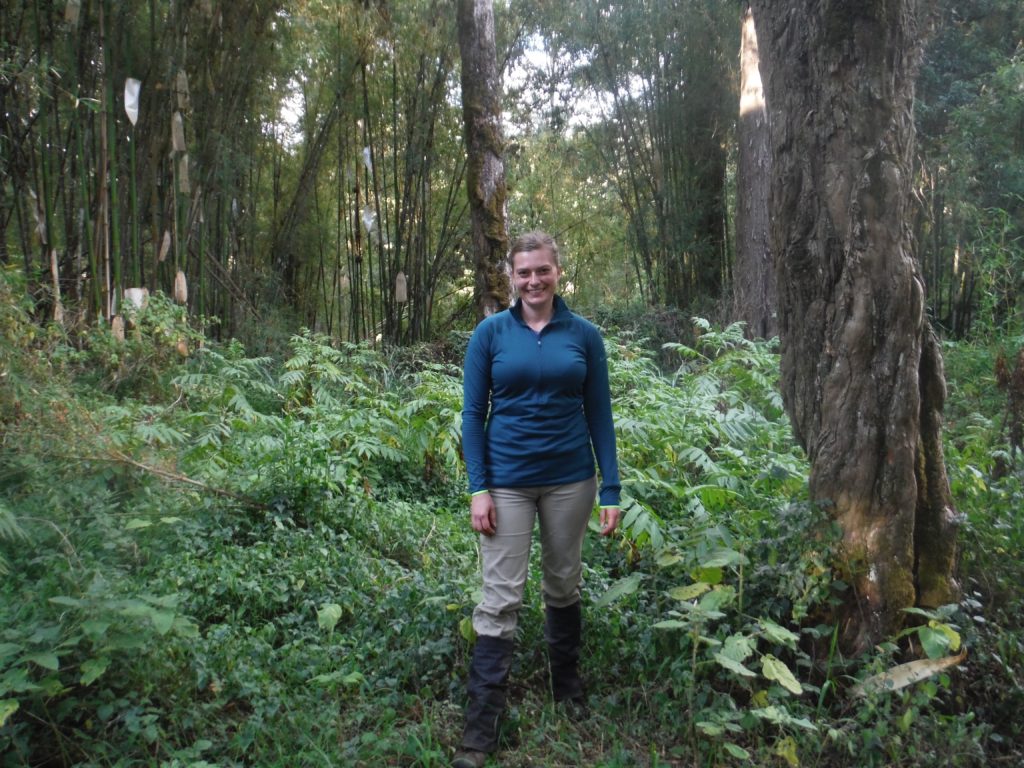 Hiking boots:
You definitely need good hiking boots. I was fitted at REI and bought these Keen hiking boots. They are the best boots I've ever owned!
That being said, everyone's foot is different. Therefore, I recommend you go to a store like REI and work with a professional to get the proper boot for you. You don't want to end up like Cheryl Strayed in Wild (GREAT BOOK).
Muck Boots:
If you are working in a wet field site, muck books are awesome to have. I had to collect elephant dung often from swamps, so these were extremely useful. In fact, all of our Gabonese guides wore muck boots over traditional hiking boots.
These ones are basic and inexpensive, but you can spend a lot more and get ones that are more sturdy and comfortable.
I used mine only for the swamps, so I drove around the park in sandals, and when I had to go into the swamps to look for dung, I put on my muck boots.
Socks:
In your every day life, you don't really think of socks as being that important, but in the field, they make a huge difference. Quality socks prevent blisters, keep your feet dry, and are really durable. I recommend Smartwool's Women's Hike socks.
If you are going to go to a cold weather location, I would recommend getting different thicknesses of socks. For Mount Kenya, I had my daytime/normal socks for the lower elevations, where it was still cold, but manageable, and super thick ones for the top where it was very cold.
Underwear:
I'll let you decide what works best for you, just don't forget to pack it.
Fieldwork Packing List: Fieldwork Equipment
Rite in the Rain Notebooks:
Just like their name says – these notebooks are made of paper that you can write on in the rain. These are a classic staple for the field. You can get them in all shape, sizes, and styles.
GPS Device:
Most people need a GPS for navigation or for marking specific locations. In my camera trap research on Mount Kenya, we used GPS devices to save the exact locations of our camera traps.
You can get fancier devices, but this Garmin one is perfect to perform basic functions and the one I have used the most.
Day Backpack:
You'll need a durable day pack to keep your water, notebooks, pens, etc. Don't go cheap here either – your pack will get banged up a lot in the field and you will want one that won't tear easily.
I bought the North Face Jester backpack and love it. It's been all over the world with me for fieldwork and I also took it every day to the museum as my work bag. I like North Face because they are definitely made for the field, but usually their products are good-looking too so you can use them in everyday life.
Backpacking Backpack:
This item may be optional depending on what kind of research you will be doing. I never had to buy one until I had an expedition on Mount Kenya because in all of my fieldwork prior, I stayed at field stations.
I HIGHLY recommend you get fitted for your overnight backpack as comfort is essential and everyone's body is built differently. You will be carrying everything and no matter how light stuff is individually, put together it all adds up.
That being said, I loved mine: Gregory brand Deva 70. In graduate school, I slipped my lower discs (from poor posture) and have had back issues ever since then. I found this one to be super comfortable and supportive for my back.
Sharpie Markers:
Sharpies are essential for fieldwork. You'll want a strong, permanent marker for marking up all sorts of things – ziplock bags, plastic tubes, and more. As this is valuable data, you don't want any of the writing to rub/wash away.
Binoculars:
Another essential for your fieldwork packing list! Buy a good set, but you don't need to break the bank. I use Wingspan Optics Skyview Ultra HD – 8X42 Binoculars. They were recommended by the ornithologist in our department as a good, light, and less expensive option.
Flagging tape:
Flagging tape makes it easy for you to mark specific trees, for instance where a nest or a camera may be, or to guide you along a path so it's easier to navigate again. We used flagging tape to mark paths we made that lead to live animal traps and every 100 m from the national park entrance to the top of Mount Kenya where we would set cameras at each point.
Bandanas:
Bandanas are just great to have around and you'll want to include them. You can use them to tie keep your hair back (I usually don't), but I like to have them around to wipe off sweat or offer sun protection to my neck if it is exposed all day to the sun.
Fieldwork Packing List: Miscellaneous
Ziplock bags:
I normally despise plastic and avoid it at all costs in my life because of the environmental damage it causes, however, Ziplock bags are extremely useful in the field. Sometimes you need to keep certain gear dry (notebooks, cell phones, etc.) and ziplock bags can be the easiest way to do this.
To minimize environmental impact, you can reuse Ziplock bags that you buy or you can get the bags from other sources in the first place. For example, I save the plastic bags from that salmon comes in and reuse them. The salmon
Headlamp:
At first I thought headlamps were super dorky (and I guess they still are), but they are so useful you will love them. I've been using the Petzel brand for a long time and I love all the models I purchased.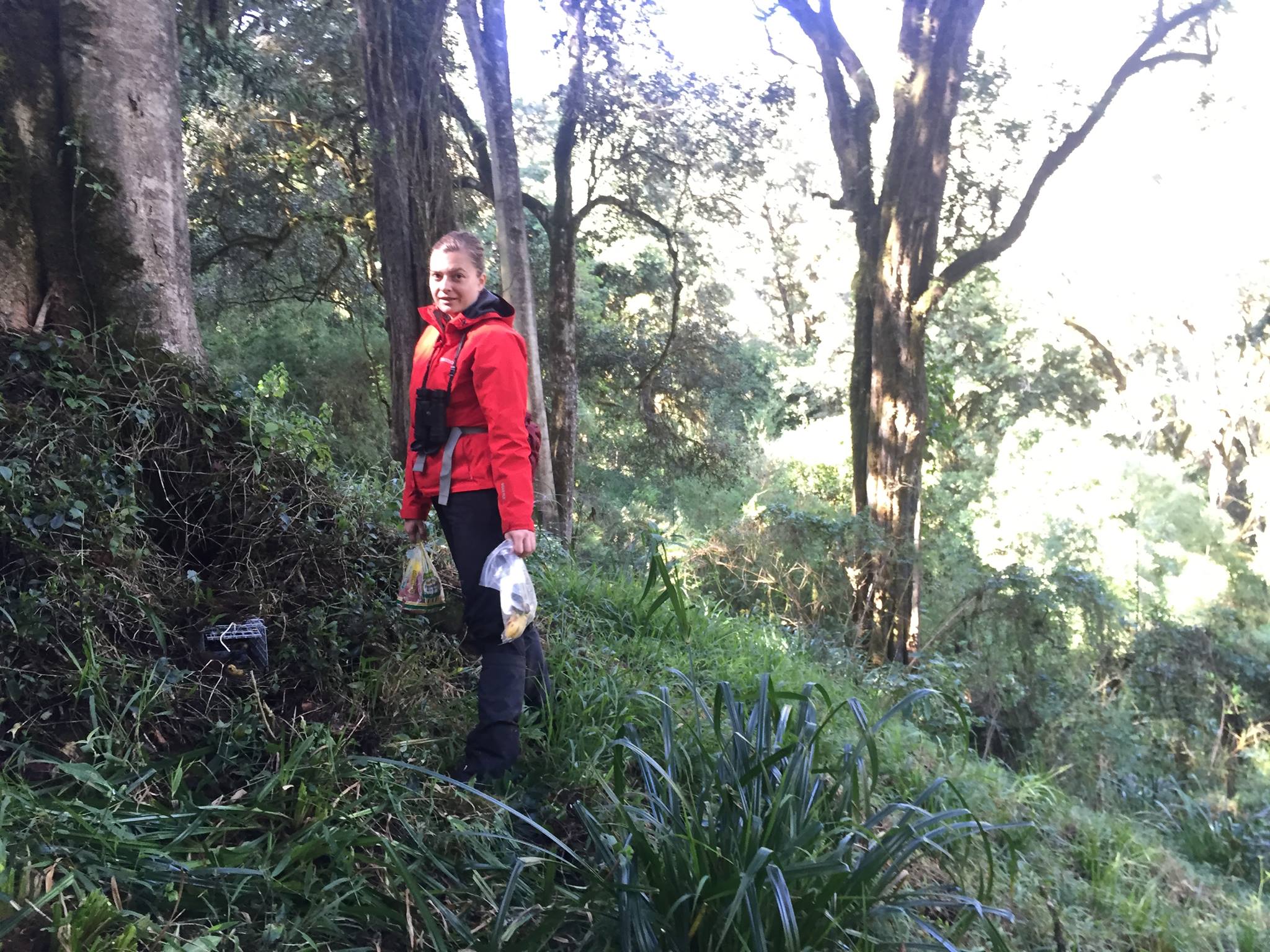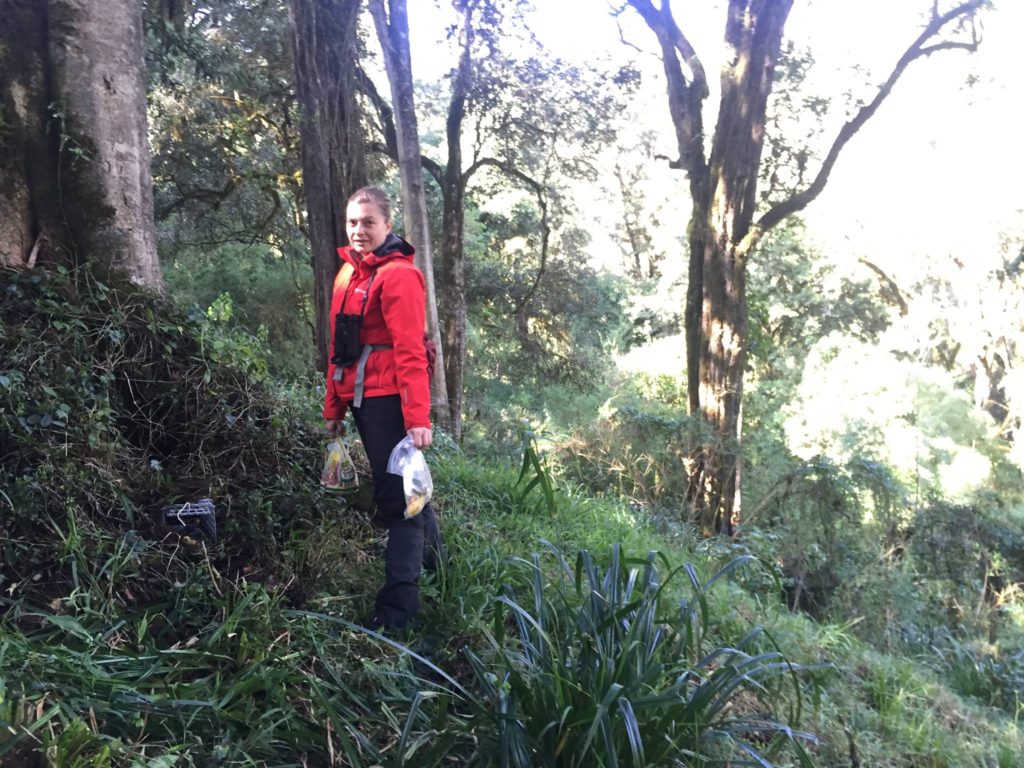 Leatherman Multitool:
Having a Leatherman is super handy! My husband let me borrow his for the field. I never had to use it, LOL, but I felt very powerful.
Water Bottles:
Even though they are plastic, I have to say, I love my Nalgene bottles because they are large, durable, and last a long time. I bought my first one for my first trip to Kenya in 2002 and I still have it.
If you want non-plastic, stainless steel water bottles (which are better for your health too as they don't leech plastic), you can check out CamelBak brand.
If you are going to be hiking a lot without stops, like how I was on Mount Kenya, you will definitely want a CamelBak backpack-style water pack that you can sip from, so you don't have to stop to take out your water bottle and drink. I bought this one that fit into my large backpack, but I could also put it in my day pack.
Tent:
I was lucky and mostly slept at field stations, but for Mount Kenya, I was in a tent for almost 6 weeks. I got mine at REI.
Tarp to go under tent:
For a tent, you'll also need a small tarp or "footprint." I got mine at REI, but this one looks similar to the one I got.
Sleeping Pad:
You'll need a sleeping pad to go under your sleeping bag so you aren't sleeping directly on the hard ground. I got one that was like an air mattress and was super comfy. I couldn't find the exact oneI purchased, but it resembles this one.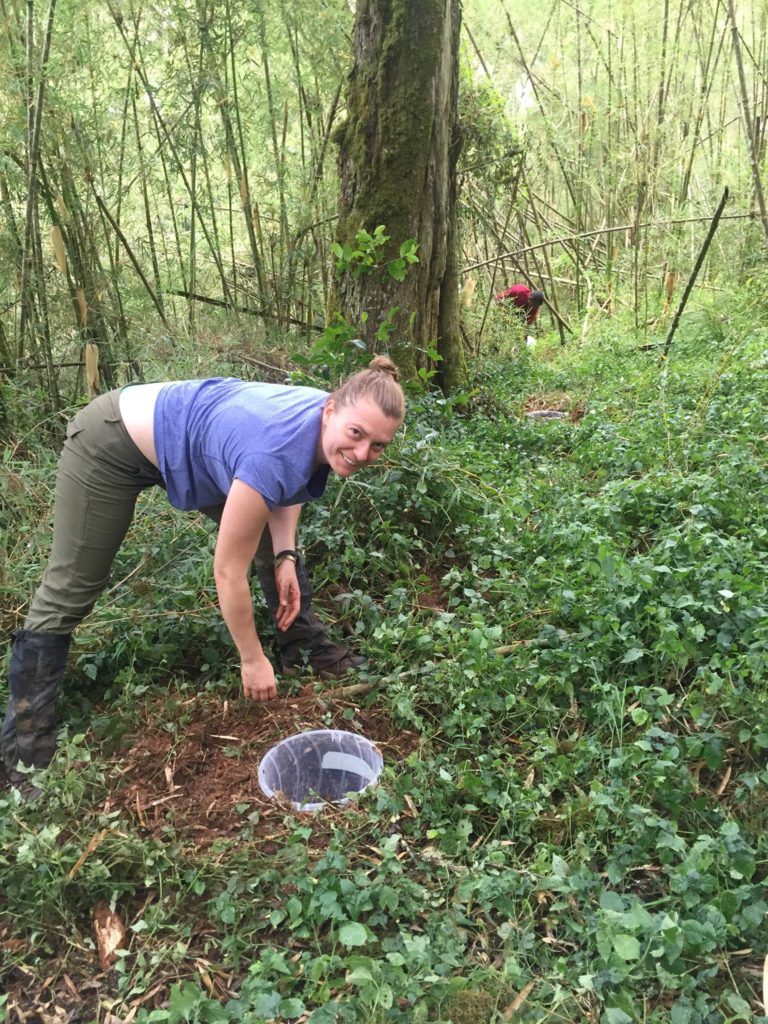 Sleeping Bag:
Even if you are not camping, I still recommend adding a sleeping bag to your fieldwork packing list. I did most of my work at field stations, but I still brought my own sleeping bag and I was grateful I did because usually the field station blankets weren't enough for me. You can also use it as an extra pillow during car rides. Mine is REI brand.
Duct Tape:
Duct tape is such a great item for everything and anything! You'll never know when you need to patch something and duct tape is there to help you. My friends who worked in Missouri would duct tape their socks over their pants to prevent ticks from getting in.
Camera:
Take photos of everything! For real. I wish I took more photos in the field. They are so useful in presentations and social media. You never know when you are going to use them.
You don't need a fancy camera, in fact you can jut use your phone. But it is nice to have a real camera too. I use the Panasonic Lumix LX10 4K Digital to make all of my YouTube videos. I brought it to the field in Malaysia and was extremely impressed with the high quality.
Water filtration System and/or SteriPen:
If you are going to be using water from streams, lakes, etc., you'll need a way to make it safe for drinking. You can get a water filter, but I prefer using a SteriPen. Most of my work has been international and I've been really lucky to have had filtered water at my field sites, so I mostly use my SteriPen when at hotels in between field sites.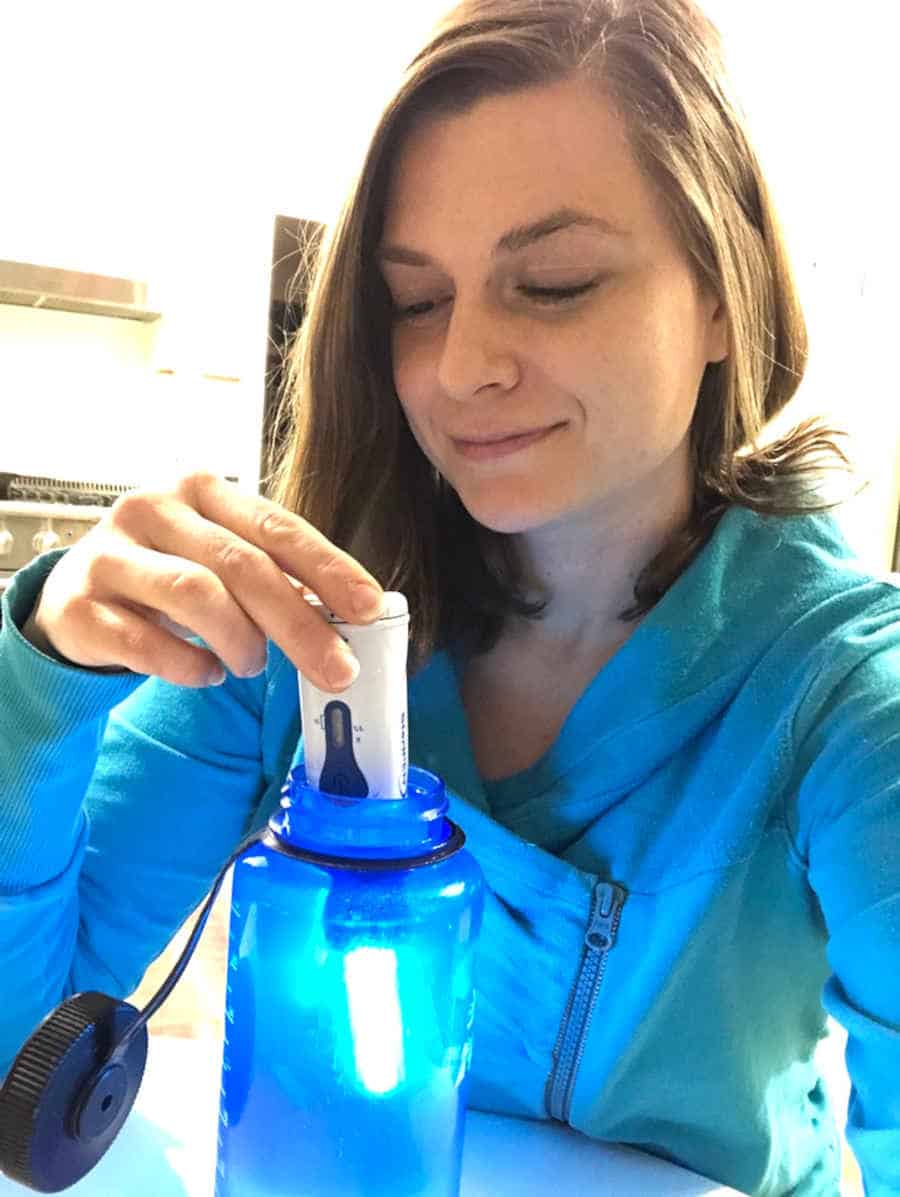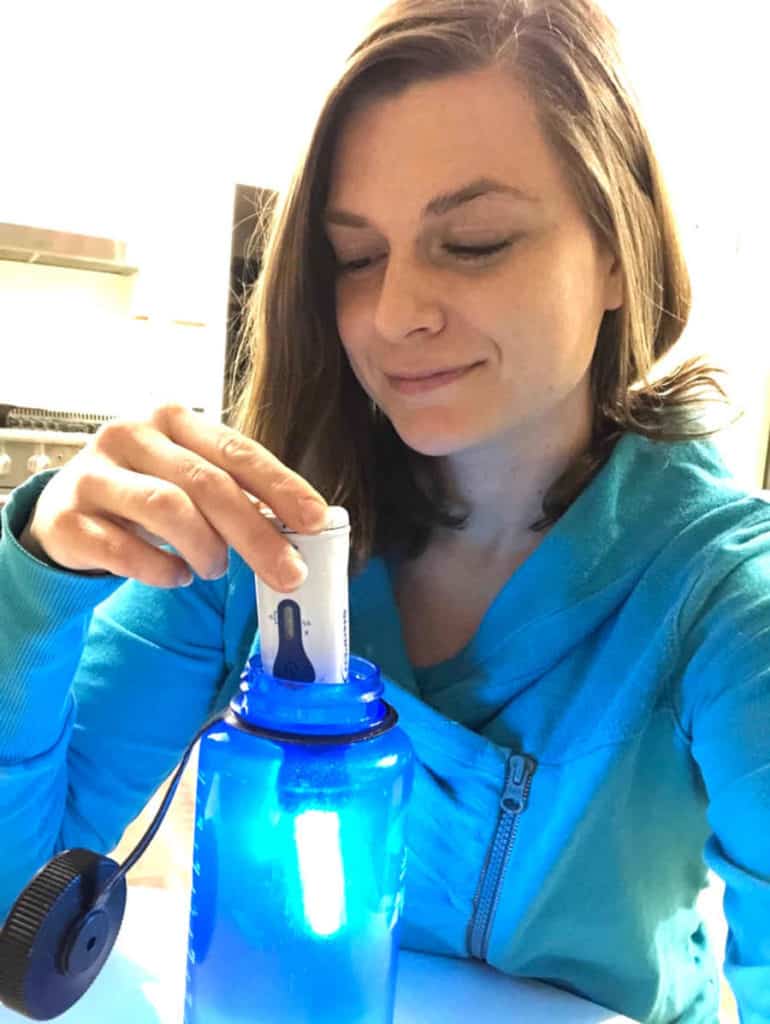 SteriPens does not strain out any floaties though, so if you are camping, you will probably want to get a water filter system to drink your water safely and remove any chunks.
Zip ties:
I personally haven't used zip ties before, but they came recommended on the Twitter post as being really convenient.
Machete:
I love machetes for the field! They are the best for bushwhacking your way to where you have to go.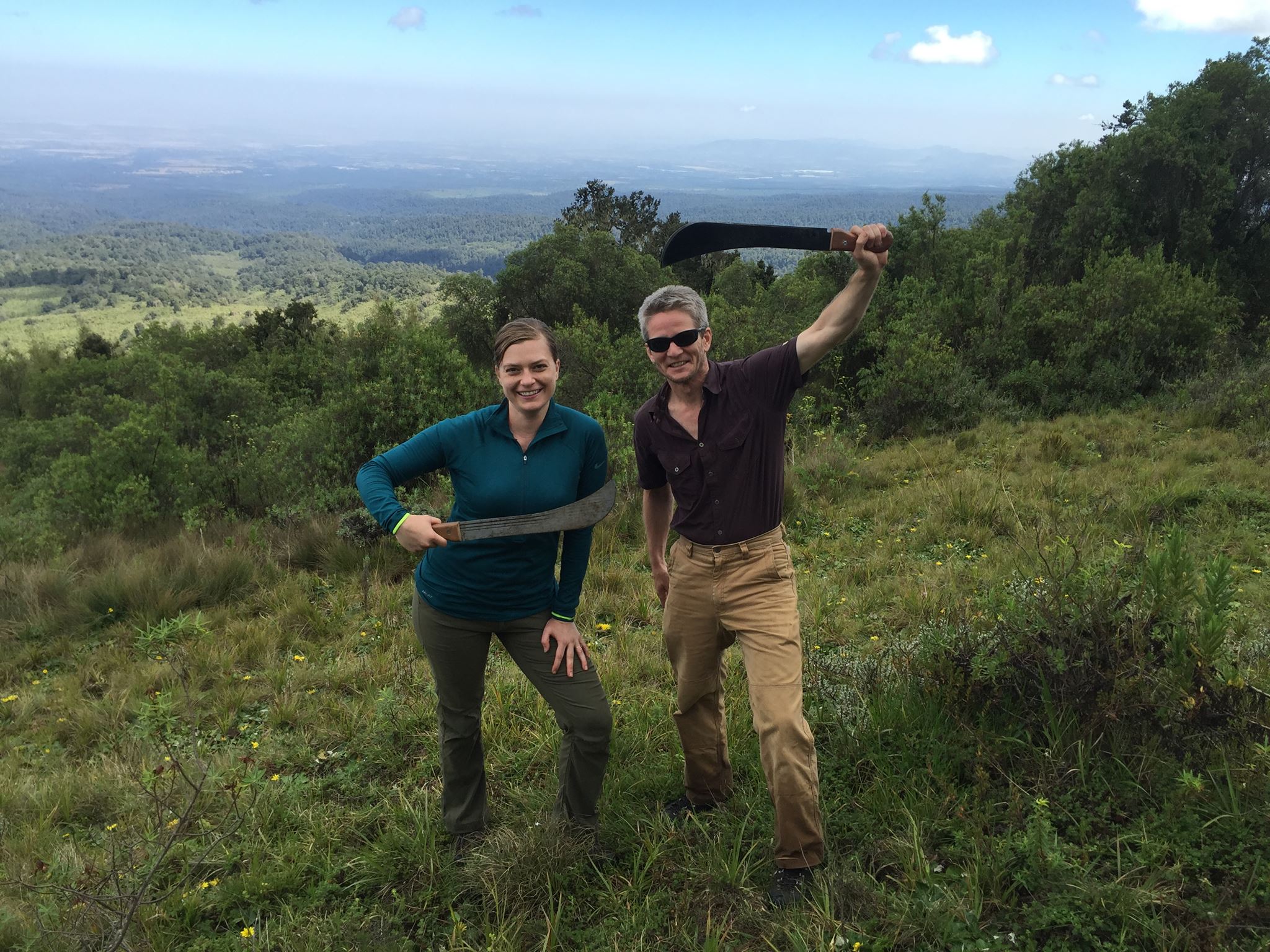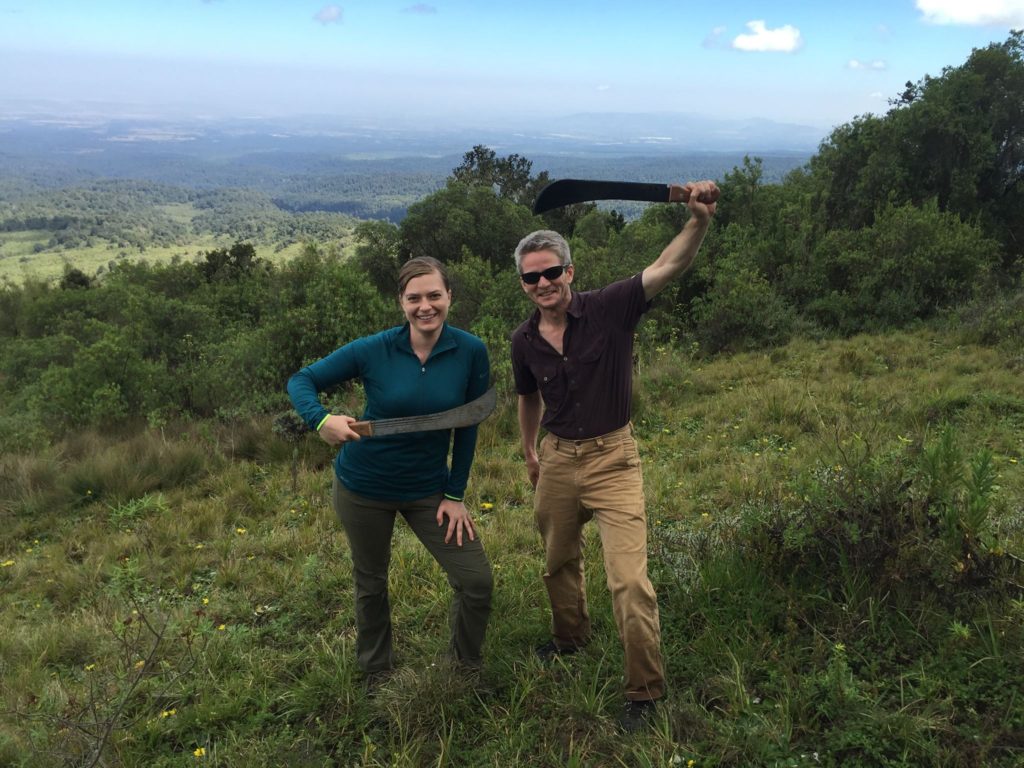 Fieldwork Packing List: Self Care
Coffee or Coffee Maker
This is a big one. If you aren't at a field station, @chazbvb09 recommended this small travel coffee maker on the Twitter post. I haven't tried it, but it looks amazing!
I'm a coffee snob, so I bring my own instant coffee with me when I travel (even in the US). I like Starbucks best, but I like Mount Hagen too.
Update: I found out during the pandemic through an autoimmune diet that coffee was causing my fatigue. I no longer drink coffee, but still love it. You should be able to get tea (what I drink no) pretty much anywhere you go, even internationally .
I highly recommend mineral sunscreen especially if you work near the ocean as chemical sunscreen has been shown to kill coral in laboratory studies. It's also an endocrine disrupter for humans. My brand of choice is Beautycounter. This is a certified B company that bans the most potentially harmful ingredients.
Soap, Shampoo, Conditioner:
Whatever you buy, try to make sure it has minimal impact on the environment and is biodegradable. Due to their low chemical footprint and environmental impact, again I recommend Beautycounter. But you can also find biodegradable products at camping and sports stores.
For soap, I like Beautycounter, but Dr. Bronner's bar soap is less expensive:
If you are traveling internationally, you probably don't need enough product to last you for your entire field season. You can likely buy items in country.
Face Wash and Moisturizer:
Again, I love Beautycounter! You can check out some of my routines here and here. (I would not go this in-depth though during field work – I would just stick to a face wash, moisturizer, and maybe toner).
Lip balm or Chapstick:
Again, I love Beautycounter's! They have amazing lip conditioner. I use it every day in and out of the field.
Toothpaste, Toothbrush, and Dental floss:
Although you can get these things almost everywhere, even internationally, you may want to include your favorite kinds.
I tend to like the more natural toothpastes. Desert Essence products are one of my favorites and they are also a certified B corporation.
For toothbrushes, I like either Preserve, which is made from recycled plastics, or ones that are made from bamboo to be more sustainable.
Razor and Shaving Cream:
Some women may want to completely forgo this, but not me. I do skip the shaving cream though (I actually never use it), and just use soap. Again, Preserve is great because it is made with recycled plastic. I also reuse the blades for a super long time – like at least months.
Feminine products (for women):
I personally like a Diva cup because it reduces waste and is more eco-friendly. You don't have to worry about running out either.
Electrolytes:
These are optional for your fieldwork packing list. I actually didn't bring any until I went to Mount Kenya, and even on the mountain, I didn't use them a whole lot. But some people find them to be really important.
I like the Ultima's:
Fieldwork Packing List: Medications/Medical
Benadryl: For when you get lots of bug bites or have an allergic reaction.
Painkillers and fever reducers: Ibuprofen, acetaminophen, and/or aspirin.
Anti-itch creams: I personally hate using bug spray because I think it's gross, but I do need anti-itch cream for bug bites from time to time.
Imodium and/or Pepto Bismol: If you're traveling internationally, you'll thank me.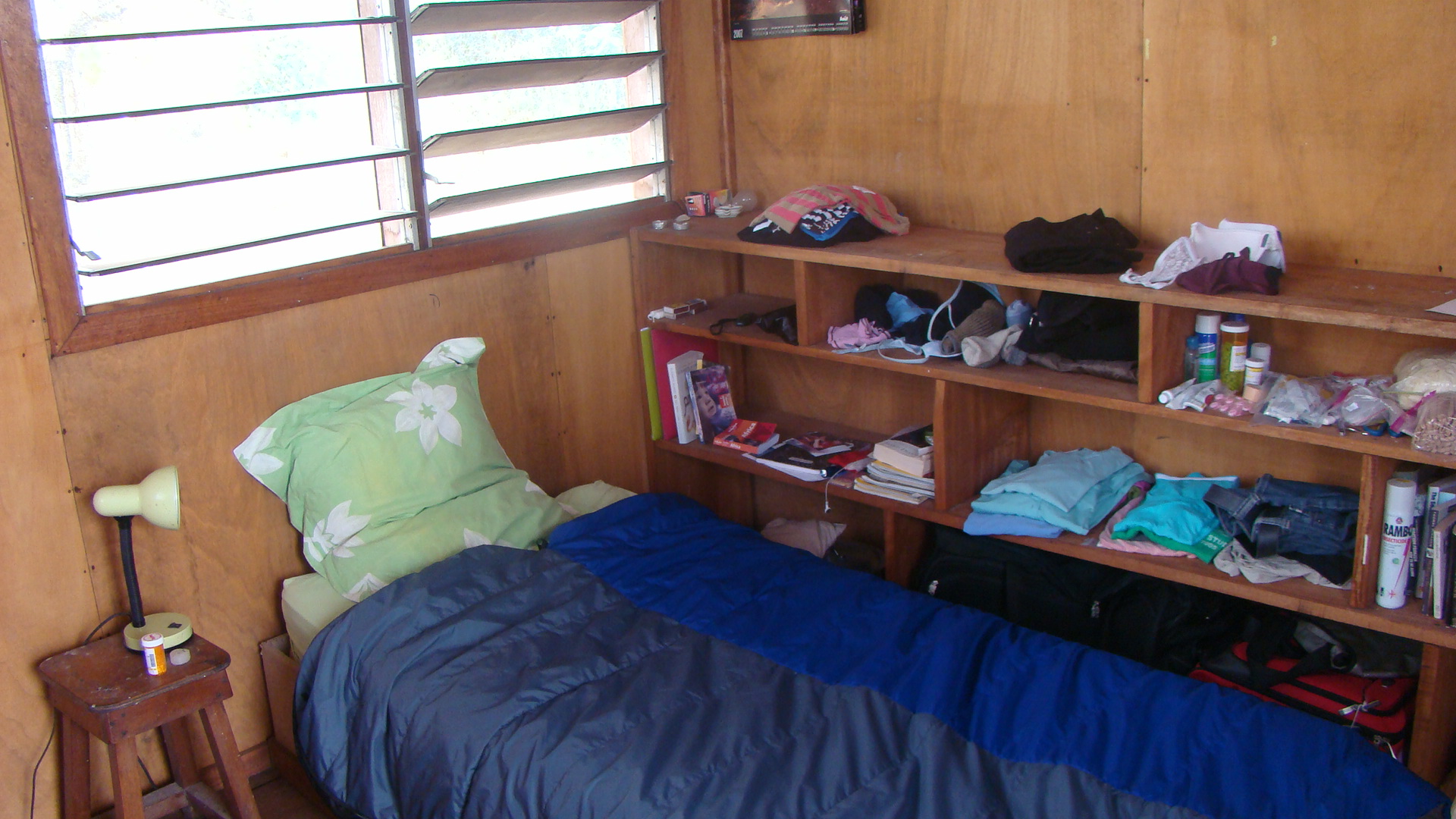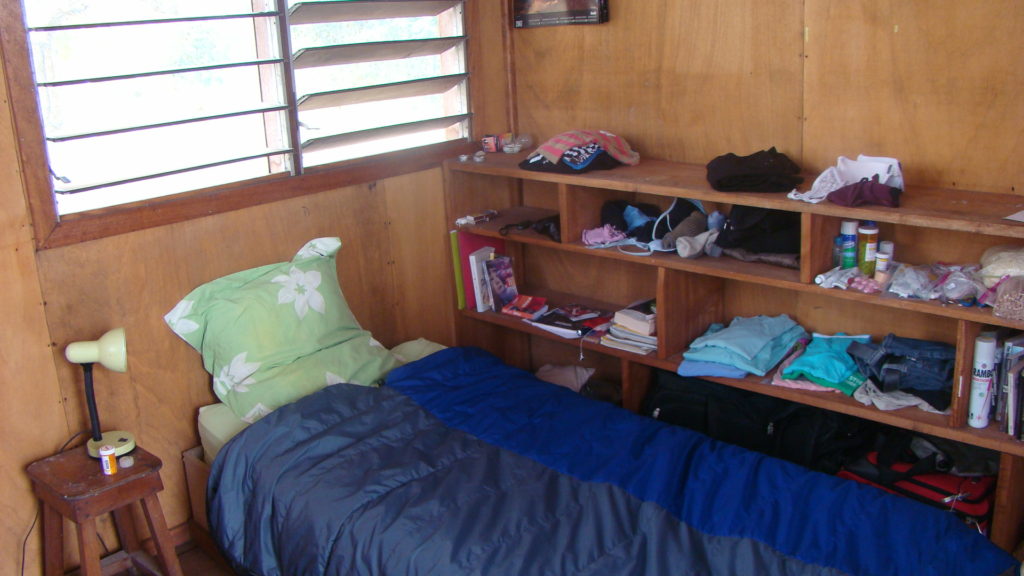 First Aid Kit:
Unless you are going to a field station that will have everything for you, it's a good idea to add a first aid kit to your fieldwork packing list. Even if a field station does have medical supplies, it's a good idea to at least bring your own Band-Aids. You can purchase a ready-made kit or assemble your own.
I found this tweet recently and you can check out other scientists' suggestions:
Fieldwork Packing List: Just for Fun
Sandals:
After a long field day, you are going to want to walk around in something else besides hiking boots. Lots of people swear by Chacos. I personally do not like them, but I'm an outlier.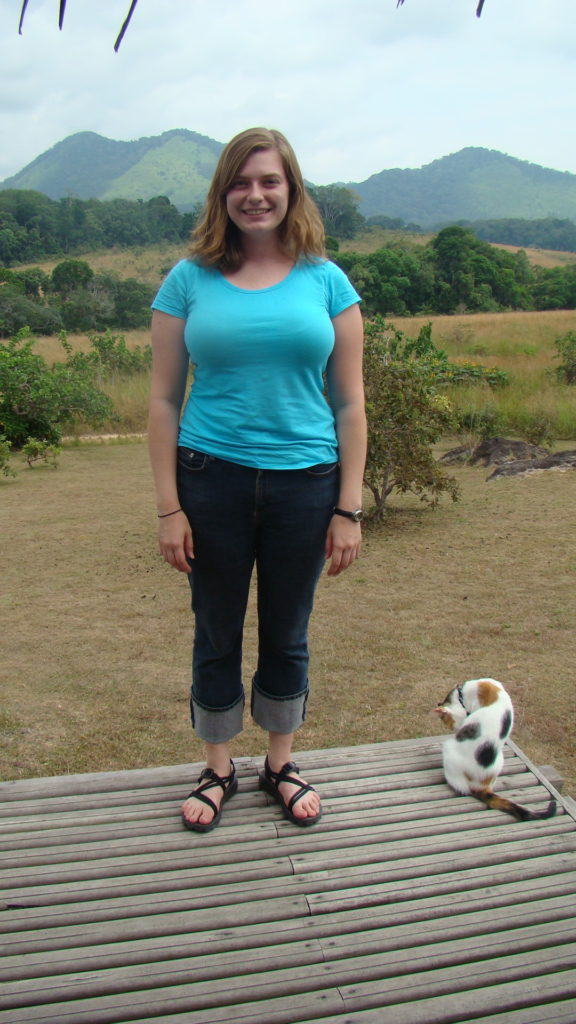 Field guides:
I bring a bird book whenever a travel and keep a life list. It's a fun hobby in the field.
BOOKS!
Even if you are not camping, most field sites will not have TV (although now everyone watches stuff on their devices – when I was in my field seasons, this wasn't an option), so you may need some entertainment. I never read as many books as I did when I was in the field.
Even if you can watch movies/TV shows on your laptop, I still think it's a great idea to include books in your fieldwork packing list. It really helps your mental health to just disconnect. I recommend
Funny story: When you travel, it is common for hostels/guest houses to have a reading shelf where you can take a book or leave a book as a lot of travelers don't want to have to carry books that they've read all around. At the time of my fieldwork, Twilight was really popular, but I knew nothing about it.
So I saw it on a bookshelf and thought "what the heck, I'll give it a try." I became engrossed. Maybe it was because of being isolated or the fact that it touched my inner teenage girl, either way I loved it (embarrassing, but true).
I told my boyfriend at the time I was reading it and how I couldn't put it down so he was intrigued as well. However, it definitely did not have the same effect on him When he got to the part about Edward sparkling, he couldn't believe how silly it was LOL.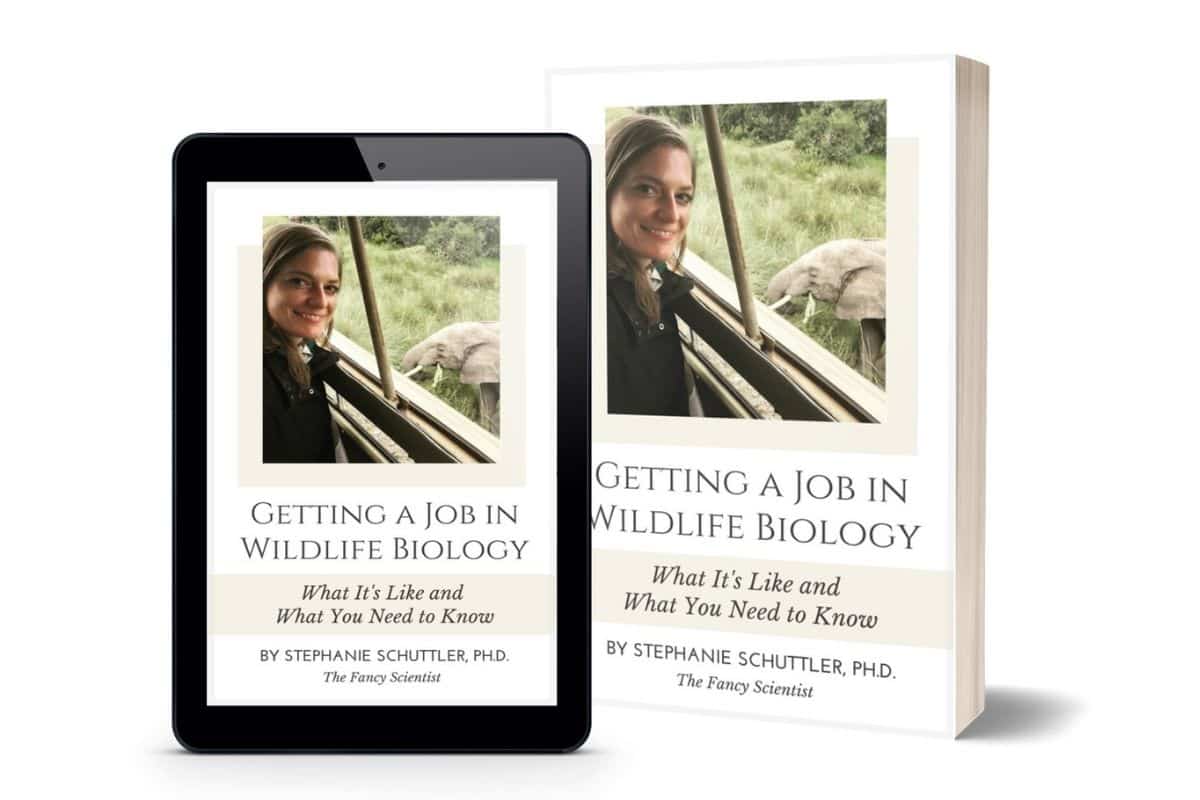 Snacks, Especially Chocolate:
Even though you will have access to food, sometimes you don't know what kinds of food (especially if your fieldwork is international) or how much variety you will have. It's fun to bring along treats to help perk you up throughout the field season.
I personally love to have protein bars around as they are a fulfilling snack. My favorite are the plant-based Think Thin bars:
It's also really nice to treat yourself at the end of the day and chocolate is the perfect way to do it. Just make sure your brand uses certified sustainable palm oil. I love Tony's Chocolonely bars.
Don't forget to download your free fieldwork packing list by signing up below. You can use it to help you shop and pack.
What are your favorite things to bring to the field? Comment below!
Stephanie Manka, Ph.D. is a wildlife biologist with 20 years of experience in mammal ecology and conservation, education, and outreach. Read her story to find out how she went from the daughter of a jeweler to a Ph.D. in wildlife biology.