*I am an affiliate of Beautycounter and this post contains affiliate links. This means I earn a commission from sales at no cost to you. Read my Affiliate Links Disclaimer for more information.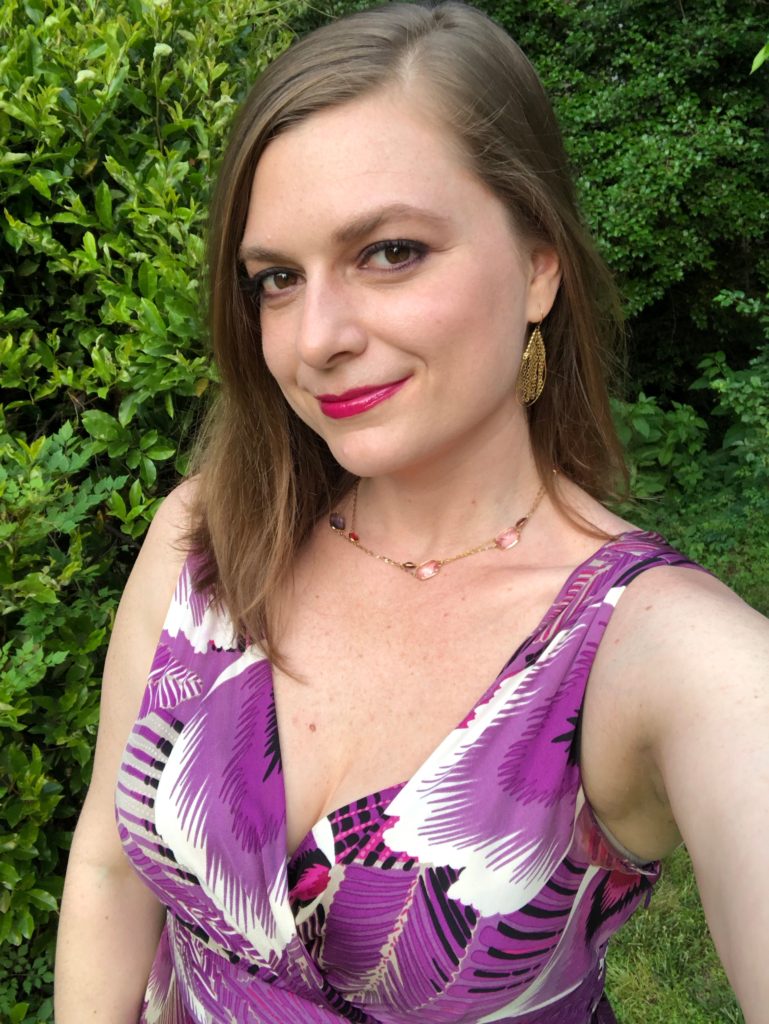 I'm close to 40, but not to brag – I get mistaken for being in my 20s all the time. I strongly believe this is because I started taking care of my skin early in life. Before I turned 30, I invested in higher quality products to prevent signs of aging before it started.
But I was also really concerned about what I was putting on my skin. As the daughter of a mother who passed away from liver cancer (metastasized from breast), I choose my products wisely as many ingredients in personal care products are not vigorously tested and are linked to cancer and endocrine disruption.
I had been paraben-free for a long time, but I didn't realize how pervasive other potentially harmful ingredients were in the beauty industry. When I found Beautycounter, I switched over all of my products because they are the strictest company out with over 1,800 ingredients banned.
I am so in love with my results from Beautycounter has given me that I am sharing my routine with you. At 37, I don't have any crows feet near my eyes and before I started using Beautycounter, I was starting to get them. I've seen this reverse. I shared my daytime routine, so here is my anti-aging Beautycounter nighttime routine.


Everyone is at different stages in their skincare routines and jumping into a lot of products can be overwhelming. In this post, I break down the products in terms of importance (whether they are essential or give you the best results). I don't use every product every day and can simplify my Beautycounter skincare routine when I am in a rush. Here are the categories:
E: Essential. These products are your bread and butter! Use them every day.
S: Sometimes. Essential products, but not for every day use (although they can be depending on your skin type and needs).
B: Best results. These products combined together will give you ultimate results, but if you are looking to save money or simplify, you can go without.
Makeup Remover (E)
I wear makeup every day, so the first step to my anti-aging Beautycounter nighttime routine is to remove the makeup from the day. Beautycounter makes eye makeup remover that is very effective, but my favorite makeup remover is their makeup wipes.
You have to be careful purchasing wipes as most are not environmentally friendly. Even though makeup wipes look like they are made out of paper, most actually have plastic in them and can take 100 years to decompose. CEO Gregg Renfrew said that she wouldn't make makeup wipes unless they were biodegradable and therefore Beautycounter's are. I throw mine right into my CompostNow bucket to decompose.
Face Wash (E)
After I remove makeup, I wash my face. (If I am really lazy or had a late night, then honestly I just skip this step because the makeup wipes are so good at removing everything and making your skin feel cleansed.) For anti-aging, I use the Rejuvenating Face Cleanser. I love this one because it foams and cleanses well without drying out my skin. I also like the charcoal cleansing bar and the Countercontrol Clear Pore Cleanser for oil control.
Charcoal Mask (S)
I love doing a charcoal mask one to a few times a week. I think of Beautycounter's #3 Balancing + Charcoal mask as a "vacuum cleaner" for my face. Basically it sucks the oil out deep of my pores without it drying out my skin. When it dries you can see all of the greasy parts of your face absorbed into the mask so you know it works (gross, but effective!). It also has peppermint essential oil that tingles your skin.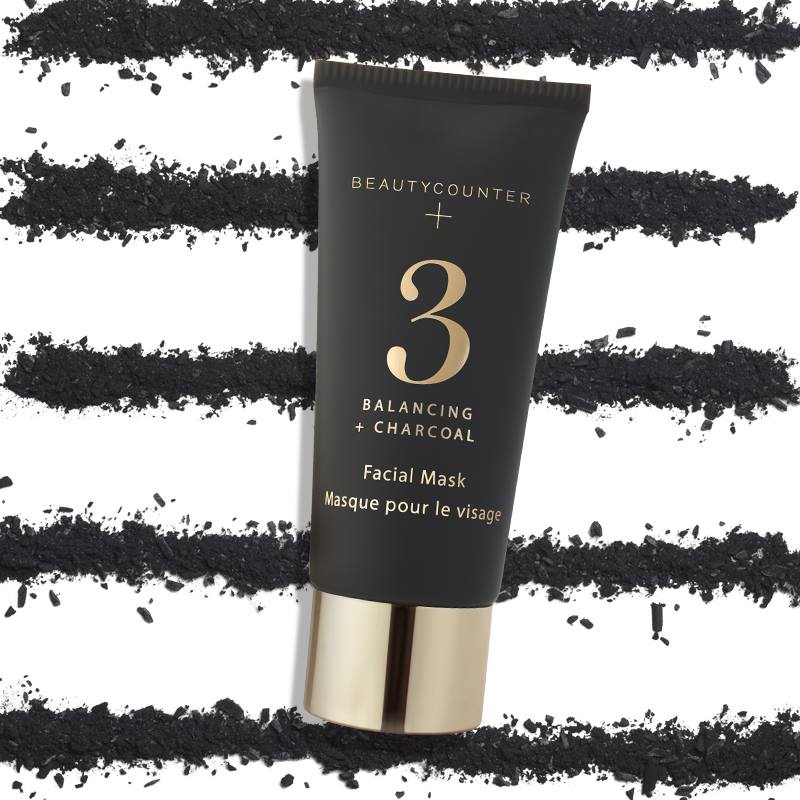 Cleansing Balm (B) as a Mask
I LOVE THE CLEANSING BALM. This is one of my favorite products. Ironically, I don't use it to cleanse my face (although you most certainly can do this), but I use it as an overnight mask. It is chock full of vitamin C, which is a powerful ingredient for anti-aging. It provides a lot of hydration and smooths my lines overnight. I just wipe it off in the morning! It goes on shiny, but it gets absorbed into your skin throughout the night.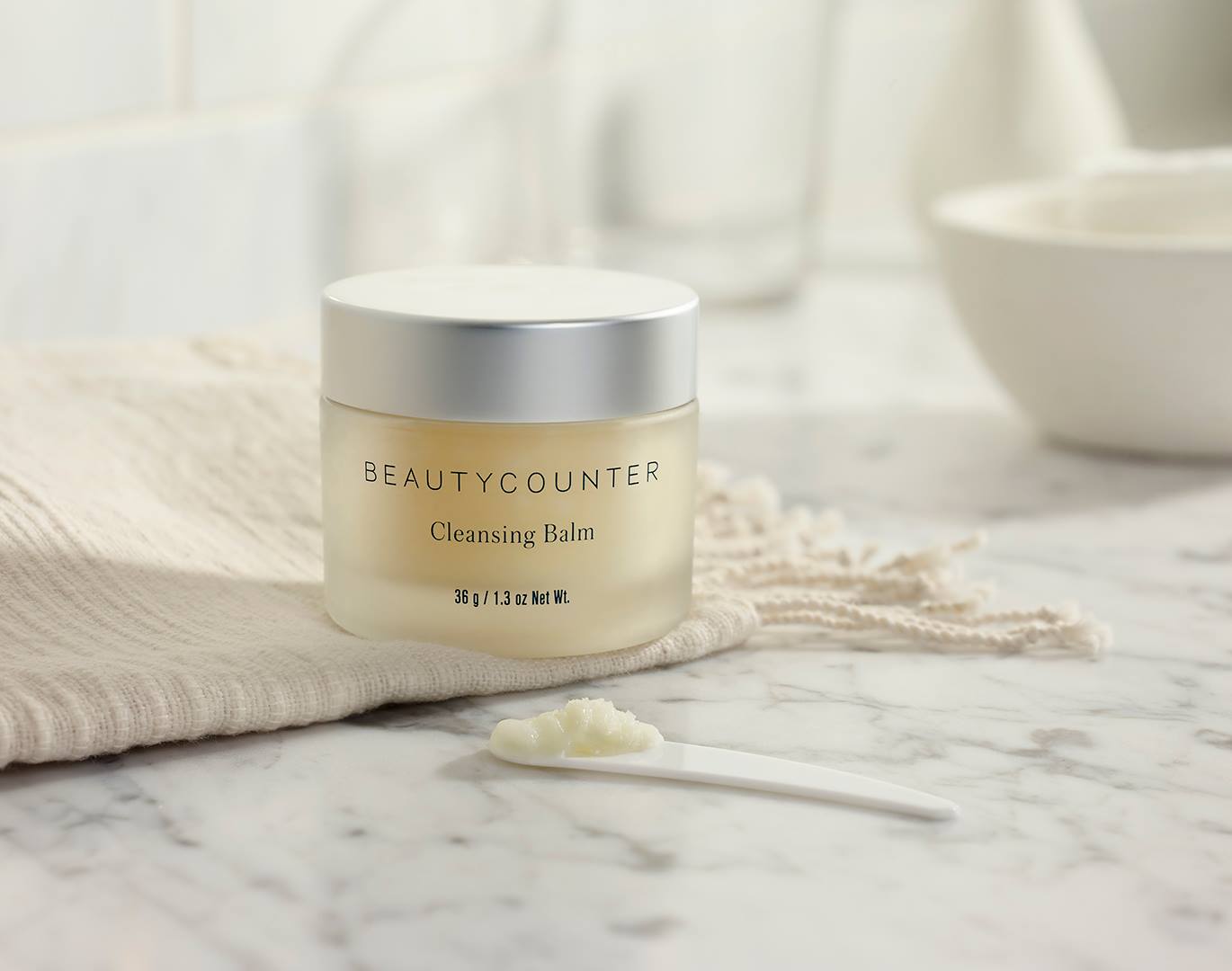 Overnight Peel (B)
This is another one of my favorites. If you are serious about anti-aging, then you need the Overnight Resurfacing Peel. When I first heard of the word peel, I envisioned peeling a mask-like layer off of my face – this is NOT a peel. It's just a cream you put on your face at night about 10 minutes before your moisturizer. It's called a peel because it promotes cell turnover. Using nine resurfacing acids, it removes dead skin cells from the outer layer of your skin and uses six acids to hydrate and replenish it. This makes your complexion look smoother, reduces the appearance of pores, fine lines, and dark spots, and evens out your skin tone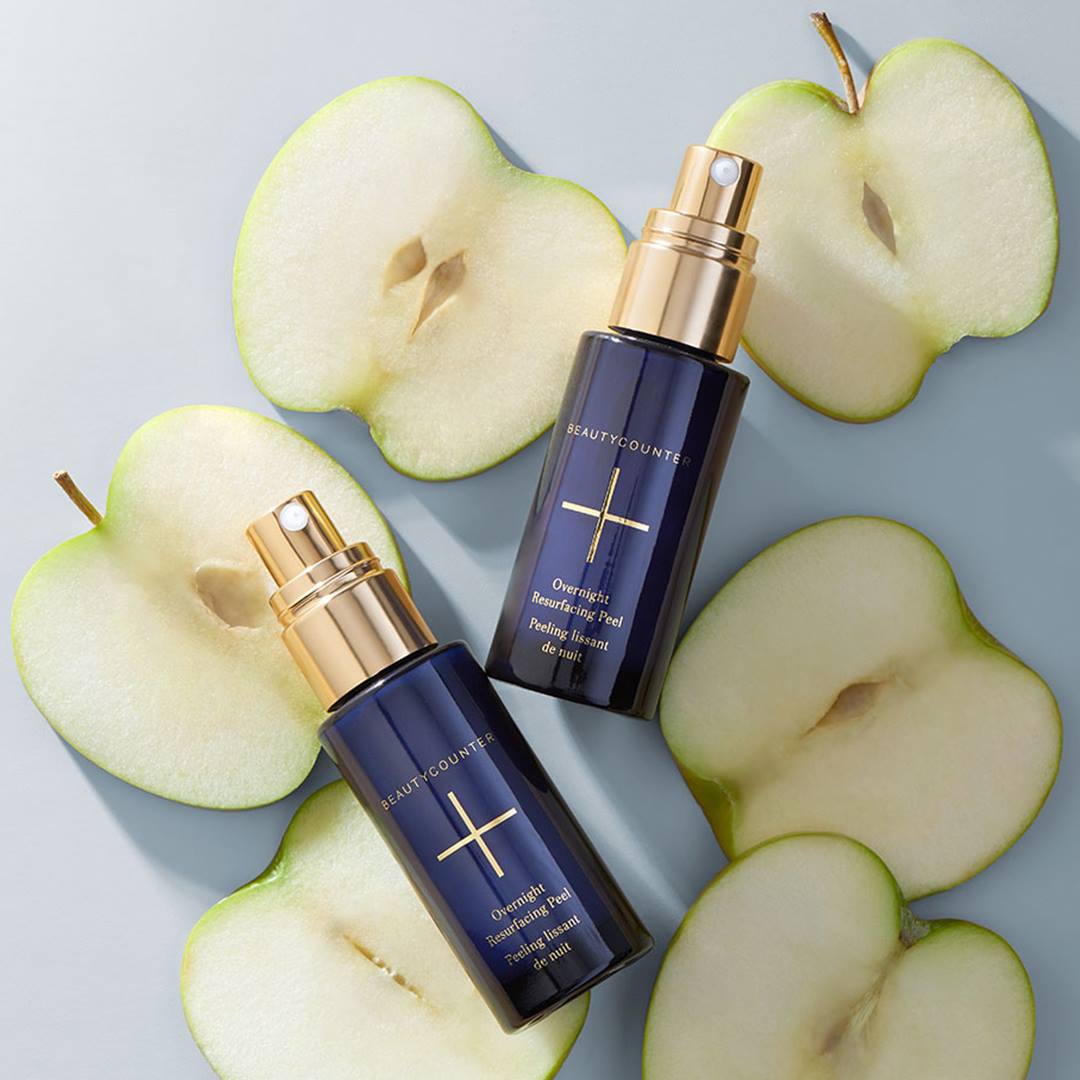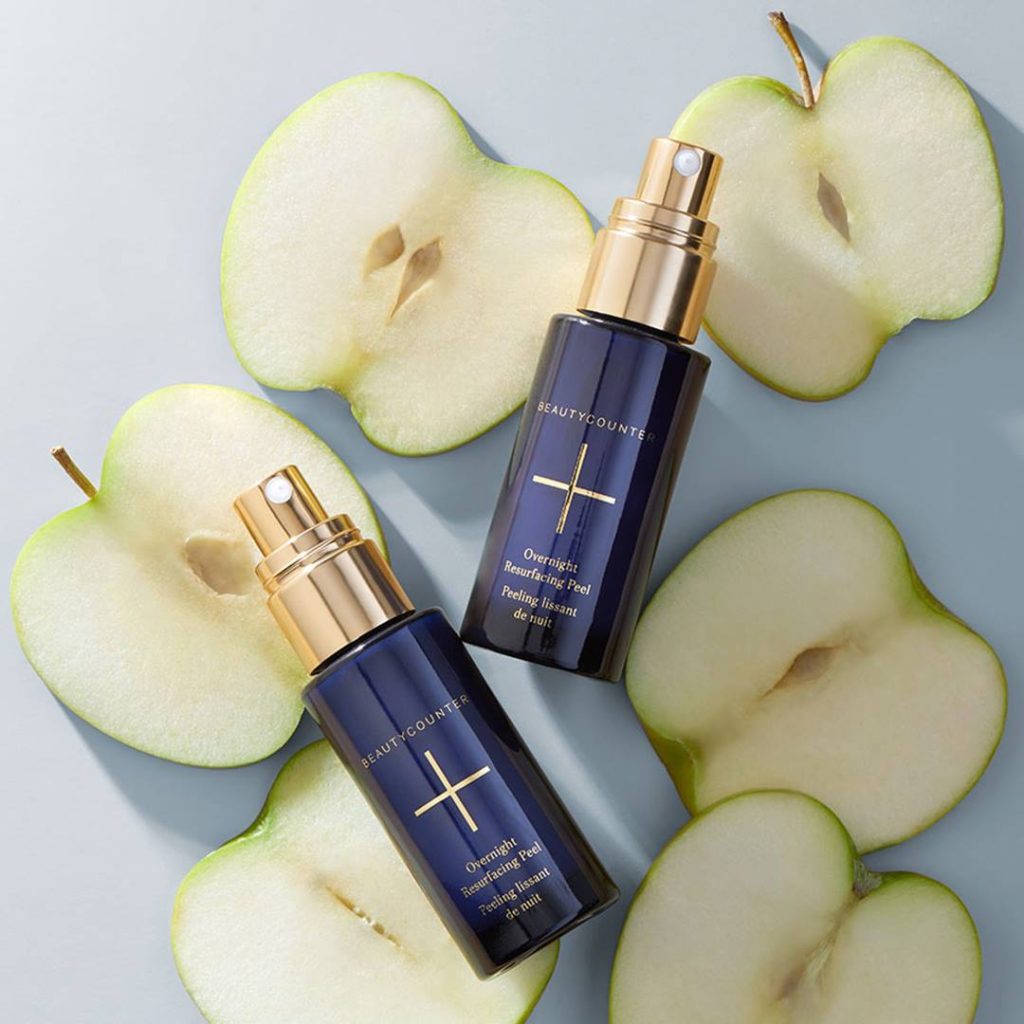 Toner (S/B)
I never used a toner before Beautycounter, but I learned that they are an important component to your skincare routine. Toners not only help address with skin specific concerns (such as anti-aging or oily skin), but they also prep your skin before moisturizer, and restore your skin to its natural pH. Cleansers are basic, so to help restore your skin back to it's more natural pH, apply a toner, which is acidic.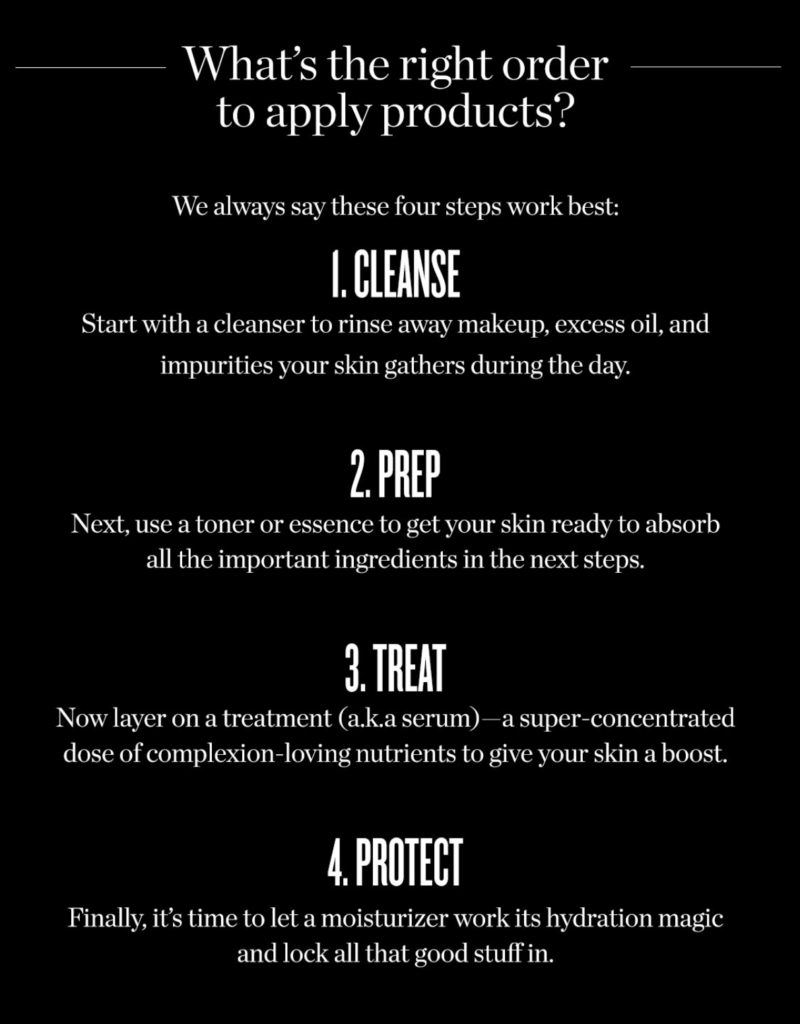 Toners also help your skin absorb the moisturizer. If your skin is really dry, it won't absorb it as well. Think about as if you were putting moisturizer on a dry sponge. Moisturizer wouldn't soak into the dry sponge as well compared to a damp sponge; it would just sit on top of the dry one. Toner works in the same way.
I put toner in the S and N categories because for me, it depends on which kind of toner it is for it to be essential. My skin gets really oily in certain areas and I used to break out along my jawline until I added the Countercontrol Instant Matte Toner. This is now an essential product in my Beautycounter skincare routine. When I first started using it, I used it twice a day, but once my oil got under control, I used it only once a day. Now I can even skip days (if I use it too much, it can dry out my skin). This has really been a godsend for me; I didn't get acne enough to require a full regimen, so this is something great to add to get breakouts under control.
I also use the Rejuvenating Toner Pads for anti-aging effects. This pads works to brighten your skin, even your skin tone, and tighten pores. These are great for mature skin and dark spots.
Acne Treatment (S)
When I really start to break out, I use the Countercontrol All Over Acne Treatment with the toner. I first used these two products together for a week or two, and once my skin calmed down, I can then reduce my use and limit this product once every few days or even once a week. I tend to use the instant matte towner more regularly for prevention of new breakouts. These products work so well that I hardly ever have to use the acne treatment anymore!
Serum (B)
Serums are the product to use if you want to up your skin care game or have a particular issue you want to address (like acne or aging). Serums are used before moisturizers and offer higher concentrations of potent ingredients, so if you want maximum anti-aging, you need a serum. I have really enjoyed using the Rejuvenating Radiance Serum and am loving what it is doing for my skin. Lentil seed extract works to reduce the appearance of pores, vitamin C is for brightening the skin and reducing dark spots and fine lines, and jambu extract helps to promote firmer skin.
Eye Cream (E)
At first, I was only using moisturizer and I just put it all over my face and neck, including the area near my eyes. If you want to make your skincare routine super easy, then you can do this. I also thought I was saving money because I didn't have to buy something separate for my eyes. However, eye creams are specifically designed to work on the softer areas around the eyes and reduce puffiness. Additionally, you aren't really saving money or product because you end up using less moisturizer. Before I started using Beautycounter Rejuvenating Eye Cream (and the Rejuvenating Day Cream), I was getting fine lines. Now I really don't have any at 37!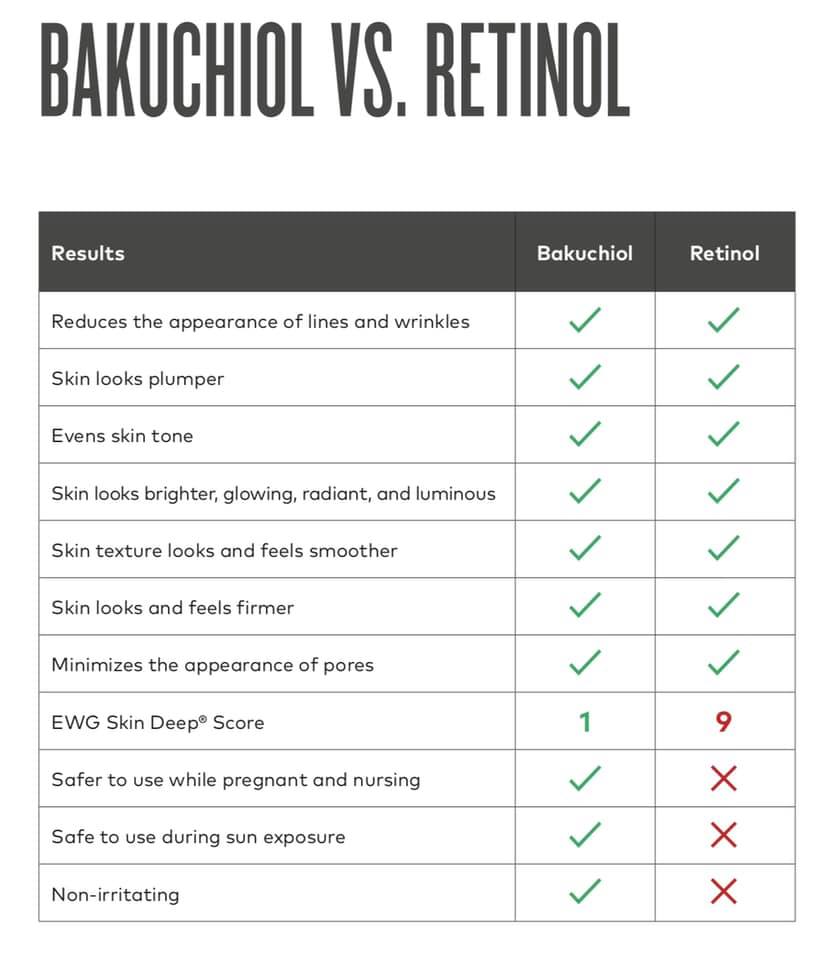 Night Moisturizer (E)
Putting on a moisturizer at night is essential just like the day. Nighttime moisturizers are usually thicker so they can provide maximum hydration overnight. You don't technically have to use one, but I like it better for the above stated hydration. Since anti-aging is my primary concern, I use…you guessed it – the Rejuvenating Night Cream!
To save money and to get maximum anti-aging results, I buy the whole Rejuvenating collection.
That wraps up my Beautycounter Skincare Routine for nighttime! Remember, what works for me, may not work for you as everyone's skin is different. BUT, I am confident that Beautycounter has a skin regimen for you, and when you use products from the same line together, they work the best. Contact me or take the skin care quiz to find the products that best meet your needs.
Stephanie Schuttler is a wildlife biologist with 17 years of experience in mammal ecology and conservation, education, and outreach. Read her inspirational story, "My Unexpected Journey Into Science" to find out how she went from the daughter of a jeweler to a Ph.D. in wildlife biology. Feel free to contact Stephanie here.