For this year's World Elephant Day, I wanted to focus on how us humans interact with elephants. Elephants are amazing creatures (my favorite animals), so it makes sense that people would want to get up close and personal with them when they travel. Elephant tourism is a huge industry.
But is this good for elephants? I mean, what's so wrong with petting an elephant? What you see though does not reflect what is really going on.
In this episode, I talk exactly about this. I studied African forest elephants for my Ph.D. and published several papers on their social structure and ecology. While different tourism operations may prevent themselves as "sanctuaries" where they save orphaned elephants, the reality is they can be far from the truth. 
I go over the main forms of elephant tourism from viewing wild elephants to visiting circuses, sanctuaries, and zoos and talk about how elephants are treated in each. This information will help guide you on what's okay to participate in (spoiler alert: circuses are always awful).
Even if you think you know, it can be a lot more complicated than you think. For example, many people are against elephant rides and will not participate in them, but go to elephant "sanctuaries." But these sanctuaries may indeed offer elephant rides, just to different types of tourists. 
To make sure what you are doing really benefits elephants and is best for their welfare, give this episode a listen to!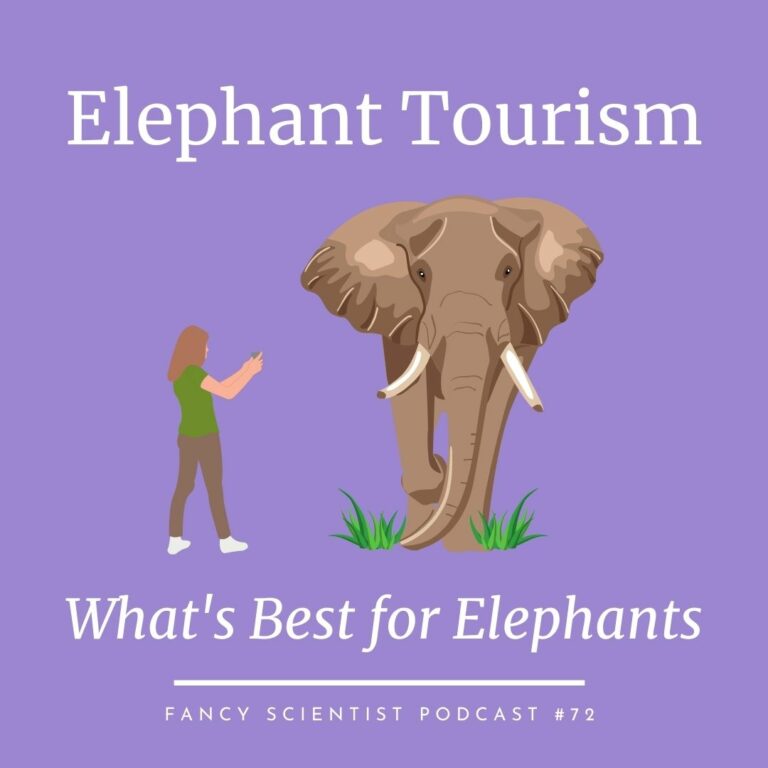 The main forms of elephant tourism: viewing wild elephants, elephant "sanctuaries,", circuses with elephants, and zoos. 
How elephants are treated in each of these different forms of tourism
How to think about elephants in tourism; what you see is not always what is really going on
What happens behind the scenes of elephant sanctuaries, zoos, and circuses
How you can assess if a sanctuary is legit
Best ways to view elephants with their welfare in mind
Resources and Sources Elephant Tourism
Stephanie Manka, Ph.D. is a wildlife biologist with 20 years of experience in mammal ecology and conservation, education, and outreach. Read her story to find out how she went from the daughter of a jeweler to a Ph.D. in wildlife biology.