I chose to study elephants for my dissertation research. But how does one even set something like that up? Where do you begin?
I recently gave a talk to undergraduate students in wildlife studies. I talked about my past research including my dissertation research on forest elephants, but also more recent research on camera traps. At the end of the talk though, I got a lot of questions about how I set up more elephant research. 
I thought now would be a great time to talk about that. In this episode, I talk about how I got started and why I chose forest elephants. 
Specifically, we'll go over:
Why did I choose to research elephants? And forest elephants specifically?
What makes elephants so interesting? Why did I find them fascinating?
African savanna elephant social structure and behavior
The different existing elephant species
How I decided my research topic when I could study almost anything I wanted
African forest elephant social structure
My three research questions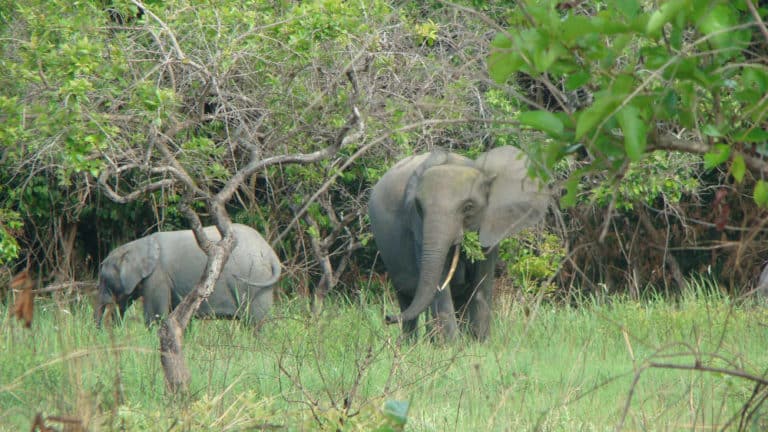 Resources and Sources Mentioned in How Do You Study Elephants?
Stephanie Schuttler is a wildlife biologist with 17 years of experience in mammal ecology and conservation, education, and outreach. Read her inspirational story, "My Unexpected Journey Into Science" to find out how she went from the daughter of a jeweler to a Ph.D. in wildlife biology. Feel free to contact Stephanie here.