Is age really just a number? 
So many people talking about getting older and having problems…the good years are behind them and life just keeps getting worse.
But not for me! Instead I developed a mindset to appreciate my age and be grateful for every day I have here.
In this podcast, I talk about some major life changes for me – turning 40, changing careers, and going through a divorce. Most people think these things are scary. And while I do have my fears, for the most part I am so excited and happy for these changes.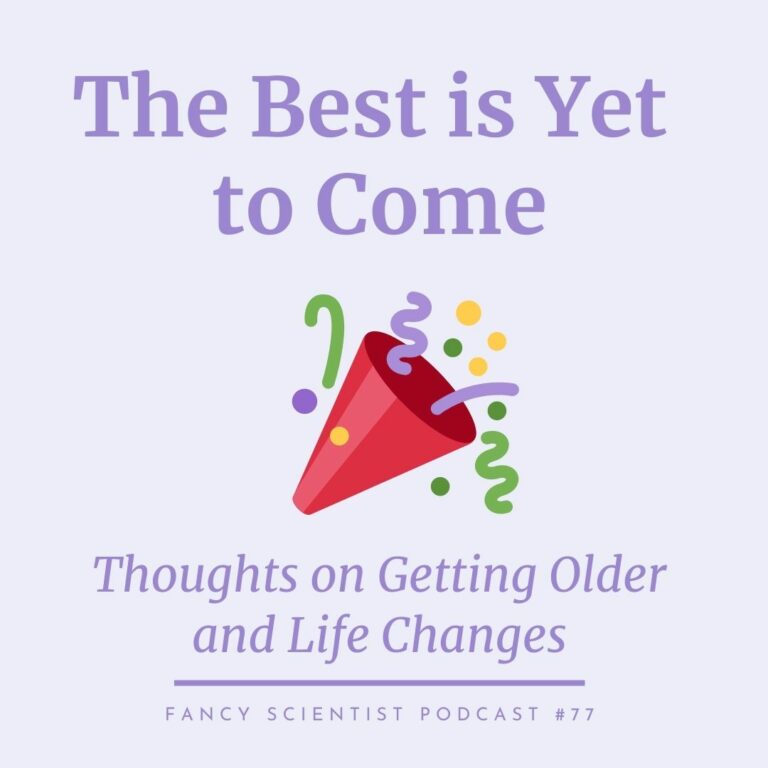 I didn't always think this way though. In fact, I used to think the opposite. I share with you my words of wisdom from 40 years on the planet, why aging isn't that scary, and what I wish my younger self had known back then. Better late than never!
If you're going through life changes, about to embark on something scary, or just going through the ups and downs of life, this podcast is for you.
Resources and Sources in The Best is Yet to Come: Thoughts on Getting Older and Life Changes
Stephanie Manka, Ph.D. is a wildlife biologist with 20 years of experience in mammal ecology and conservation, education, and outreach. Read her story to find out how she went from the daughter of a jeweler to a Ph.D. in wildlife biology.