When I was in graduate school, everyone was talking about how if you didn't want to go into research, you could get a job in science communication – like it was something you could just easily do.
But when I was officially on the job market, I didn't see a ton of science communication jobs posted. And when I did, I found out that employers wanted communications professionals interested in science rather than science professionals with a social media presence.
Also a lot of people don't realize that most science communicators are freelance, so they don't have permanent jobs.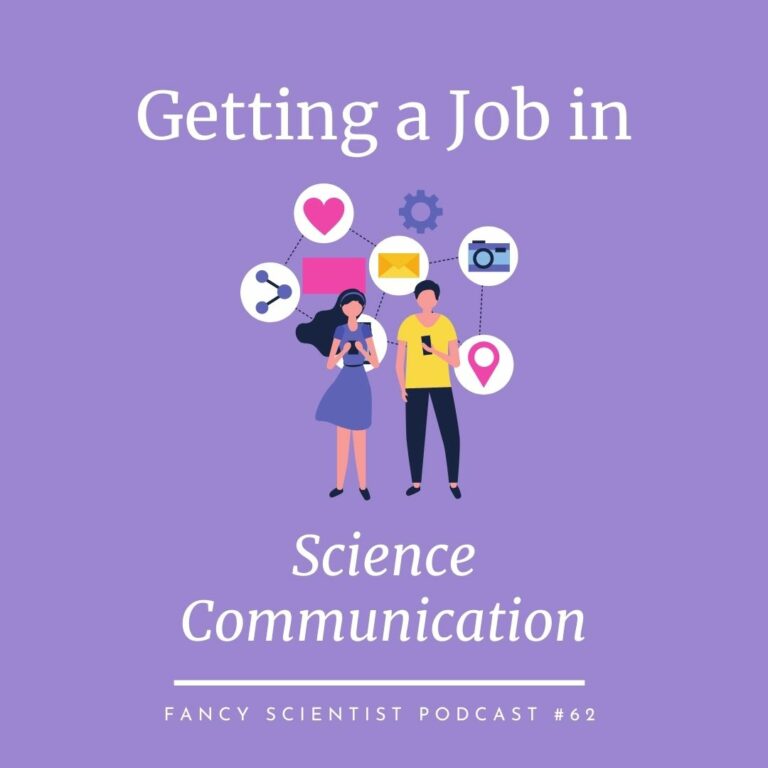 In this episode, I talk all about my experience attempting to get a job in science communication and how I eventually decided to do it on my own. 
You'll learn about the ways that you can start your own business in science communication and the major ways you can make money doing it. 
Follow my journey into this crazy career I am creating. 
Resources and Sources in Getting a Job in Science Communication
Stephanie Manka, Ph.D. is a wildlife biologist with 20 years of experience in mammal ecology and conservation, education, and outreach. Read her story to find out how she went from the daughter of a jeweler to a Ph.D. in wildlife biology.