This is a science podcast, so why am I talking about work-life balance? Because so many scientists are bad at it!
I can't even tell you how many scientists brag about working 60 or even 80 hours a week. It seems like everyone is doing it. But there's a great cost…
This begs the question – is it possible to be successful as a scientist and work 40 hours a week? Or even less? Actually have a life outside of science?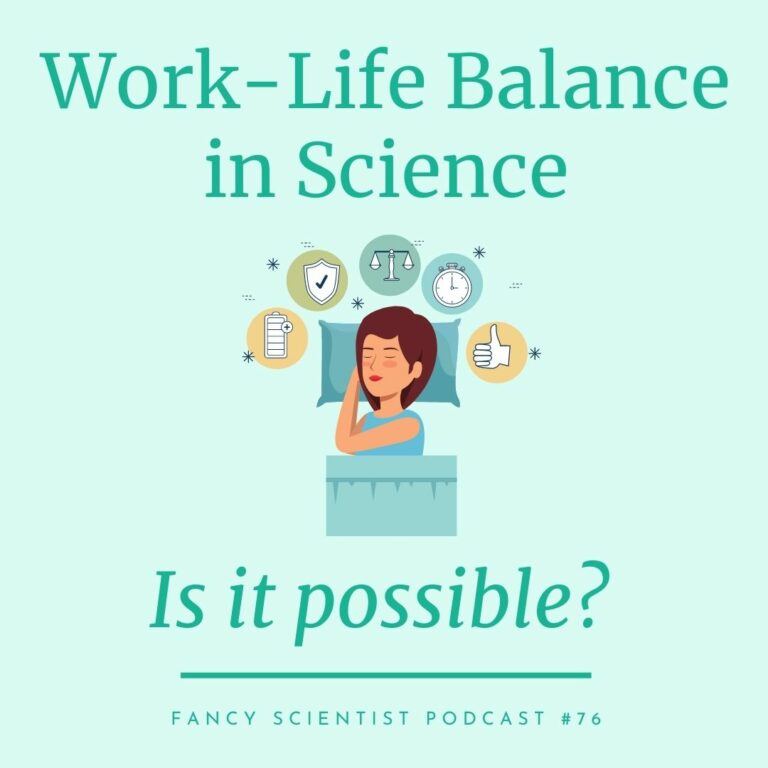 In this podcast, I talk about how you can achieve work-life balance while still being a successful scientist. 
Specifically we will go over:
How to change your mindset about working fewer hours and having work-life balance
What the research says about working more hours
How the time you spend working affects your productivity
How to determine what's important to work on
How to be more productive in less time
How to overcome roadblocks you may face
My favorite books to help you be productive and enjoy your off time
and MORE!
Resources and Sources in Is Work-Life Balance in Science Possible?
Stephanie Schuttler is a wildlife biologist with 17 years of experience in mammal ecology and conservation, education, and outreach. Read her inspirational story, "My Unexpected Journey Into Science" to find out how she went from the daughter of a jeweler to a Ph.D. in wildlife biology. Feel free to contact Stephanie here.