It's the beginning of the school year so I thought it would be the perfect time to talk about where aspiring scientists go to train to be scientists: graduate school. 
Whether you are getting your Master's or Ph.D., the experience is vastly different than undergraduate or K-12 education. In fact, I don't think I truly understood what science was until I went to graduate school. 
In this episode of the Fancy Scientist podcast, I talk about what graduate school is really like. Even if you aren't a scientist or aspiring scientist, I talk about how people train to be scientists, which is incredibly important to understand given there is, unfortunately, public distrust in scientists and the scientific process. 
If you've ever wanted to go to graduate school or are just getting started, this episode is perfect for you to listen to.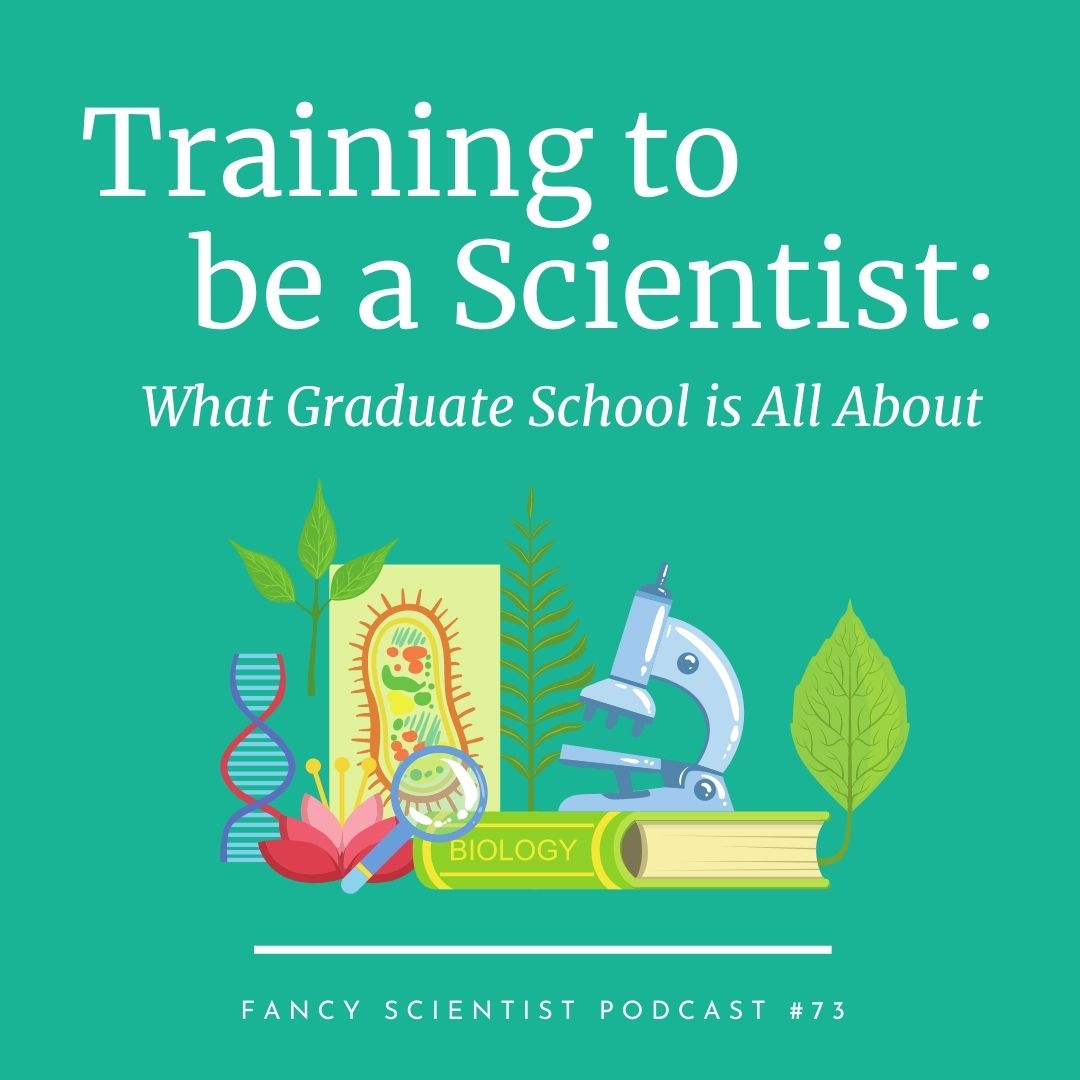 What is grad school? What is it for?
How is it different than undergrad?
How do aspiring scientists learn to become scientists? What is science all about
What is grad school like? What do you do on a day to day basis? 
How do courses differ in graduate school from undergrad? 
What is the role of your advisor? Committee? 
Should you be scared of your defense? What is a comprehensive exam? 
What is the atmosphere like? What are the best and worst things about graduate school? 
And MORE!
Resources and Sources in City Nature Challenge
Links to add (put each in a separate box):
Masters vs PhD YouTube and blog post
What is science podcast
Facebook live on grad school being intimidating (still have to upload)
self care for scientists podcast and blog post
Podcast series on elephant research – start with earliest episode.
Stephanie Schuttler is a wildlife biologist with 17 years of experience in mammal ecology and conservation, education, and outreach. Read her inspirational story, "My Unexpected Journey Into Science" to find out how she went from the daughter of a jeweler to a Ph.D. in wildlife biology. Feel free to contact Stephanie here.