You know when you go to a zoo or museum and see people at carts with cool stuff to touch or talk about? Have you ever wondered what it was like to be one of those people? For this week's podcast, I interviewed Erin Apple to talk about this – her career in environmental education. 
Erin Apple works with teen programs at the North Carolina Museum of Natural Sciences. She runs the Girls in Science, a fantastic program that I was able to speak at several times. She is a North Carolina Certified Environmental Educator with a bachelor's of science in Fisheries, Wildlife and Conservation Biology.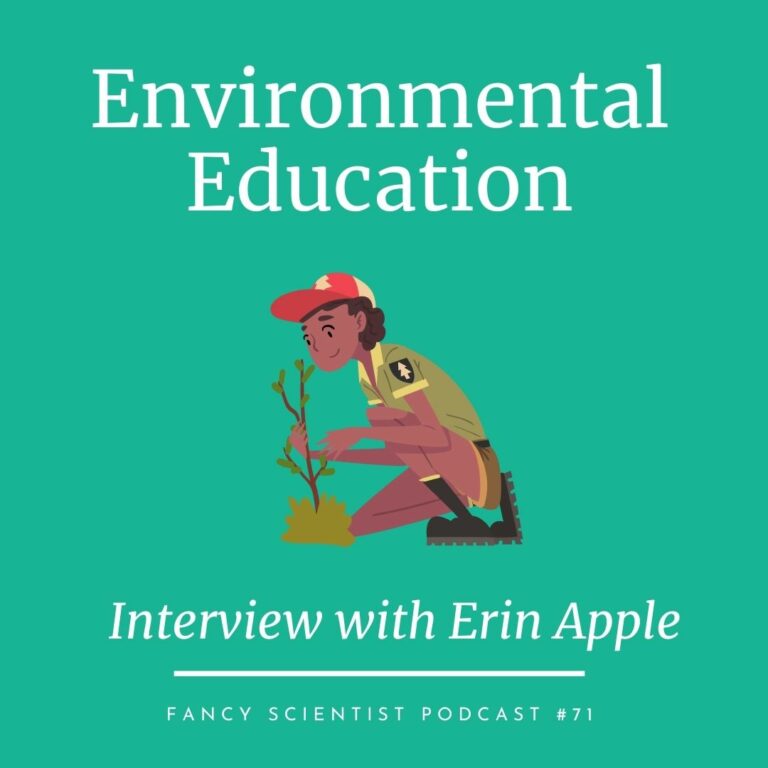 Erin talks about her journey from going into wildlife research to finding where she really belongs in environmental education. We also chat a lot about effective science communication and do's and don'ts for reaching people who aren't necessarily interested in or buying the science out there. 
Have you ever wanted a career teaching people about wildlife, nature, or the environment? Then this is the podcast to listen to!
Specifically we talk about:
How Erin got to be an environmental educator
What it's like to be an environmental educator
What kind of experiences are important to get
Can you be an introvert and still be in environmental education?
Tips for effective science communication
How to talk about snakes, sharks, and other perceived-as-scary animals
and MORE!
Resources and Sources in Environmental Education with Erin Apple
Stephanie Schuttler is a wildlife biologist with 17 years of experience in mammal ecology and conservation, education, and outreach. Read her inspirational story, "My Unexpected Journey Into Science" to find out how she went from the daughter of a jeweler to a Ph.D. in wildlife biology. Feel free to contact Stephanie here.