On this week's podcast I talk about something that students ask me a lot – how do I choose my research? When I was in graduate school, this question lingered over me for the first six months. How in the world out of all of the things to study do I pick something?
Most people will tell you to follow your passion – but what happens if you (like me) are passionate about many things? How do you choose? Or what if you aren't sure what you are passionate about at all? 
Surprisingly, choosing your research based on what you are passionate about alone is bad advice. In this episode, I explain why. 
If you are going into a research career, listening to this episode is a must – especially if you expect to be the one leading the research (a principal investigator) because your research will likely set you up for your entire career trajectory.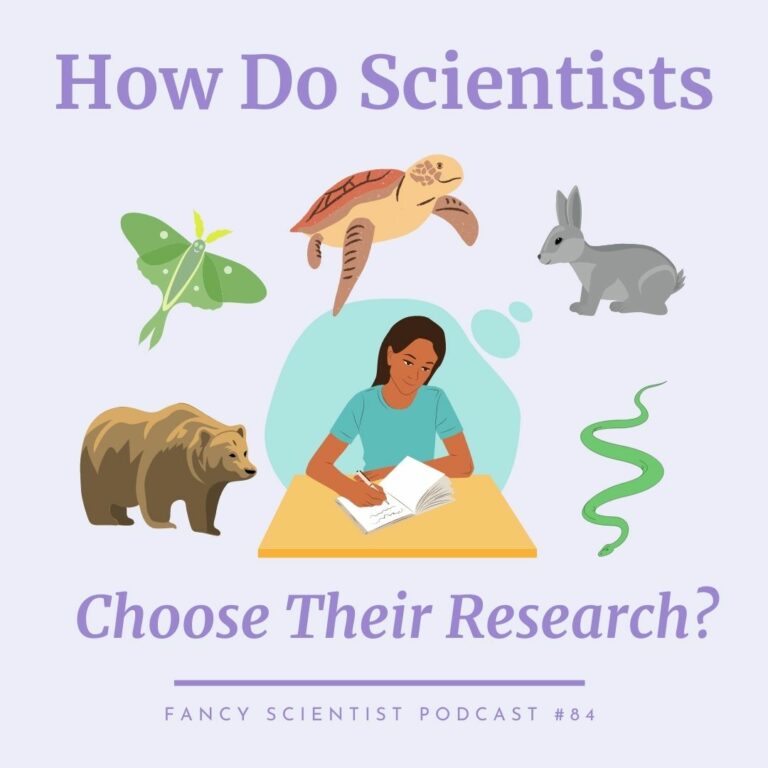 If you're not a scientist or not going into research, this episode is still worth a listen. You'll understand how scientists approach their area of interest and structure their research.  
Resources and Sources in How Do Scientists Choose Their Research
Stephanie Schuttler is a wildlife biologist with 17 years of experience in mammal ecology and conservation, education, and outreach. Read her inspirational story, "My Unexpected Journey Into Science" to find out how she went from the daughter of a jeweler to a Ph.D. in wildlife biology. Feel free to contact Stephanie here.