One of the people listening to this was Ron Lewis. During the pandemic, Ron was let go from his engineering job at 49. He always loved wildlife and it had lingered in the back of his mind that he should pursue a wildlife career, but things always got in the way.
One day he happened to be listening to the Jeffrey Hunter interview and it changed his life. This was the sign he needed – it was finally the perfect time to pursue this career. 
Ron and I started talking on Instagram and I was so excited to hear this! But even more exciting was that Ron got a job right away – a full time job. And he was also back in school. 
To be honest, this was pretty surprising to me. I hear all the time (and experienced it myself) about how difficult it is to get jobs. But he got one right away and with NO experience. How did he do it? I knew I had to have him on the podcast to find out.
In this episode, we talk about just exactly that – how Ron got a job once he made the decision to pursue this career. As you'll find out, Ron is a master networker, so it wasn't just luck. We also talk about how having mechanical experience is a big asset in this field.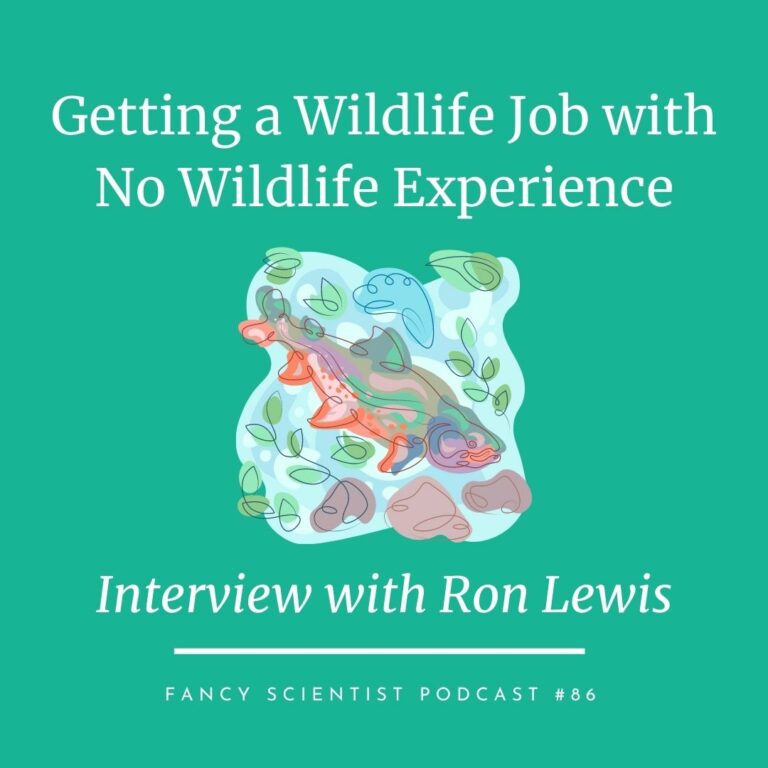 Specifically, we talk about:
What were Ron's first steps to transitioning to a career in wildlife
How Ron networked effectively (and you can too)
How Ron's previous job helped him get his wildlife job
Unexpected skills that will help you in wildlife jobs
What kinds of non-wildlife jobs are best to get if you can't get a wildlife job
What Unity online college is like
and MORE!
Resources and Sources in Getting a Wildlife Career with NO Wildlife Experience
Stephanie Schuttler is a wildlife biologist with 17 years of experience in mammal ecology and conservation, education, and outreach. Read her inspirational story, "My Unexpected Journey Into Science" to find out how she went from the daughter of a jeweler to a Ph.D. in wildlife biology. Feel free to contact Stephanie here.