For my research, I work with middle-aged school children to run camera traps as part of their science classrooms. They set up cameras near their schools and identify the animals photographed. We captured a lot of animals, but there was clearly one star – the jaguarundi!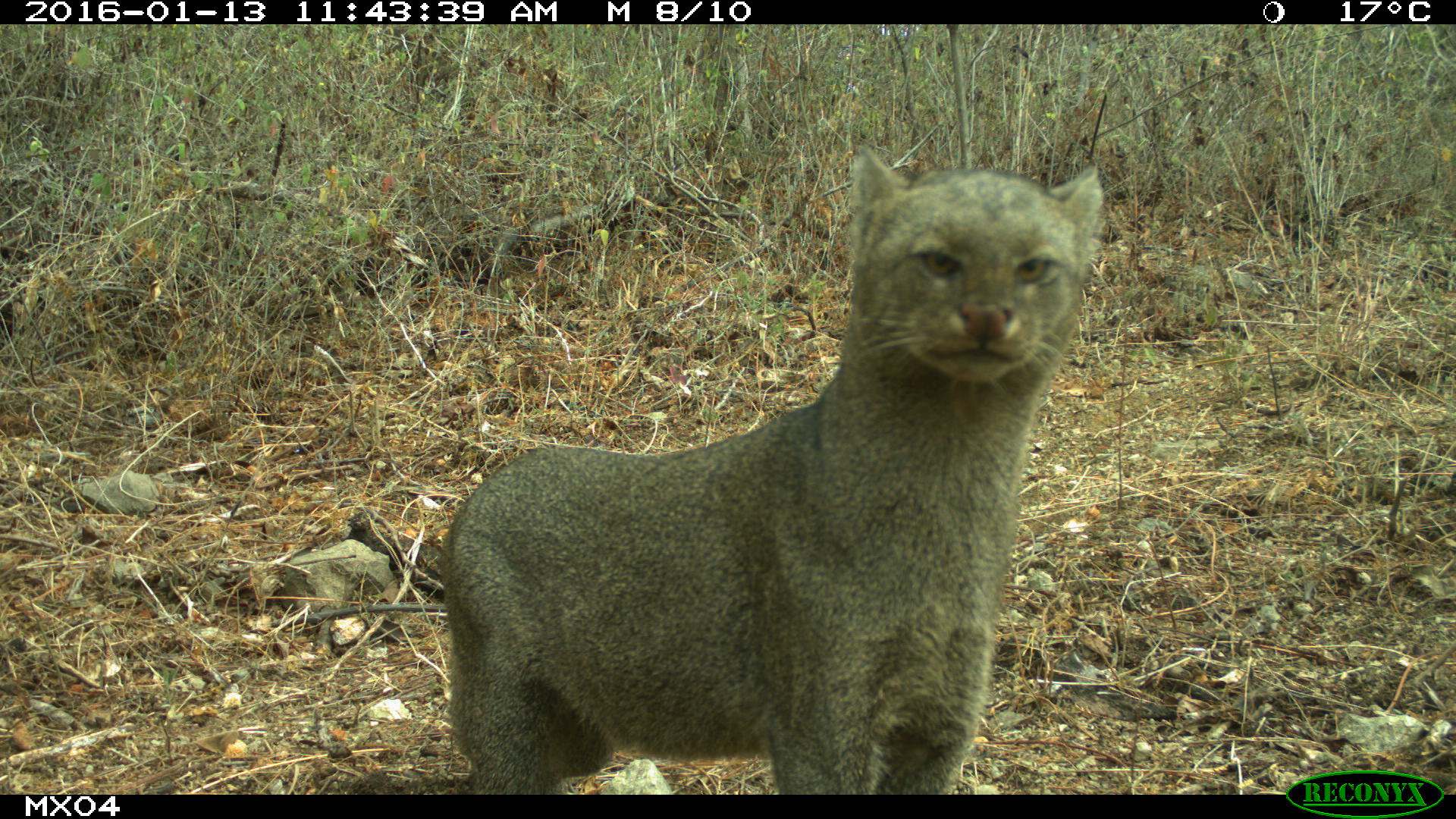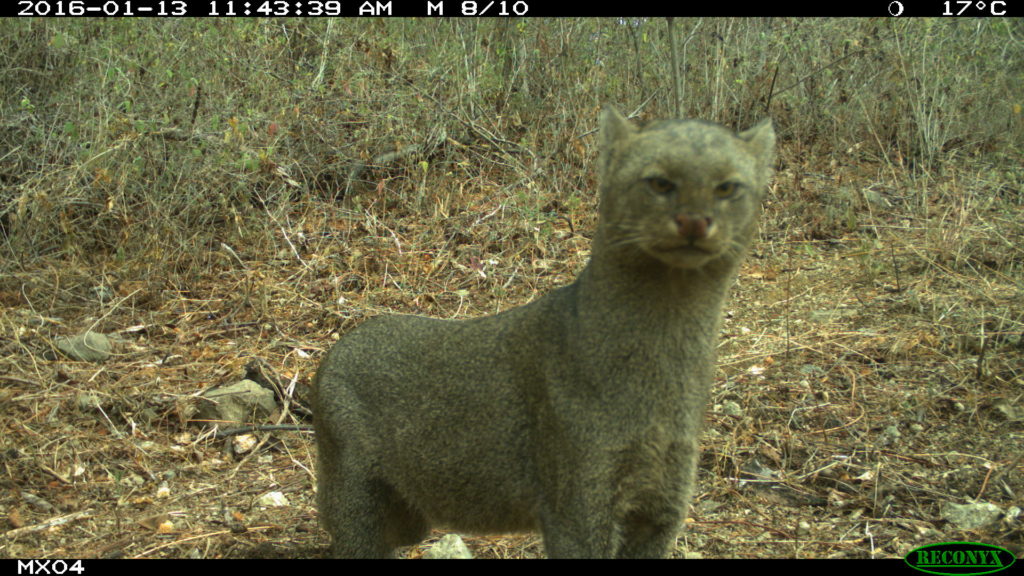 Whenever I show this kitty in presentations, no one can ever guess what animal it is. I've given hundreds of talks all over the world, but people are just really unfamiliar with this animal. Yet, surprisingly, they are widely distributed throughout Central and South America. They are also diurnal, which means they are active during the day, which is rare in cats. Jaguarundis are just very good at being secretive.
The jaguarundi is a smaller cat, around house cat size, but it looks more stretched out. They have an elongated face, which makes them quite bizarre-looking. They are sometimes called "weasel cat" or "otter cat" (I can see why).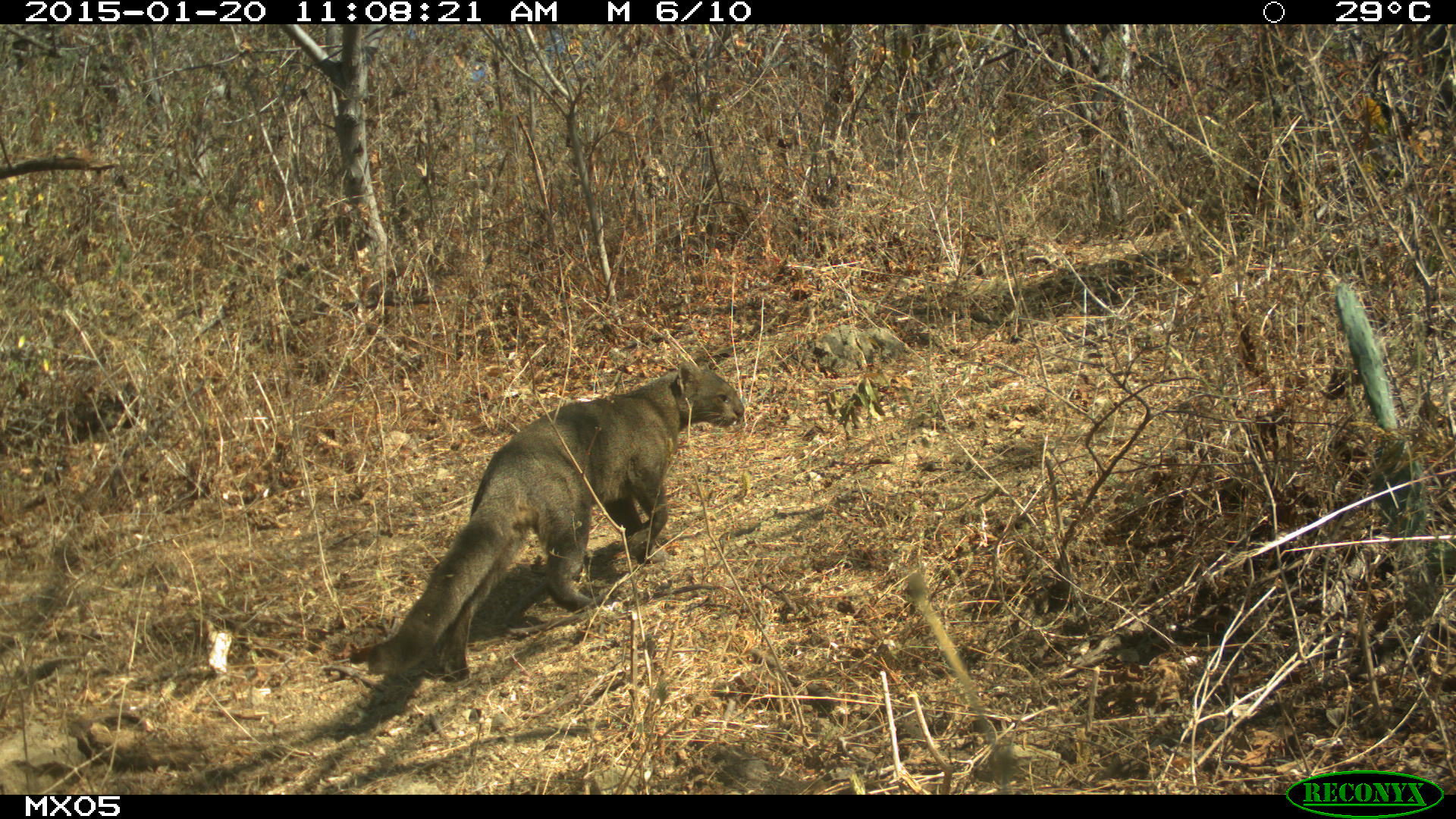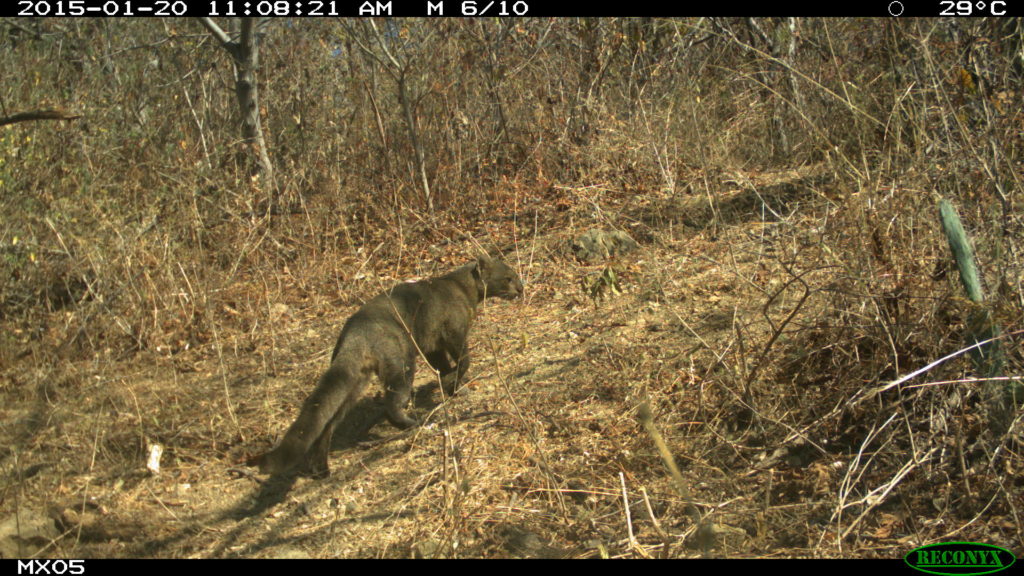 Jaguarundis used to be grouped in the same genus as mountain lions, but newer taxonomic studies show that they are different enough to belong to their own, although this is still under review.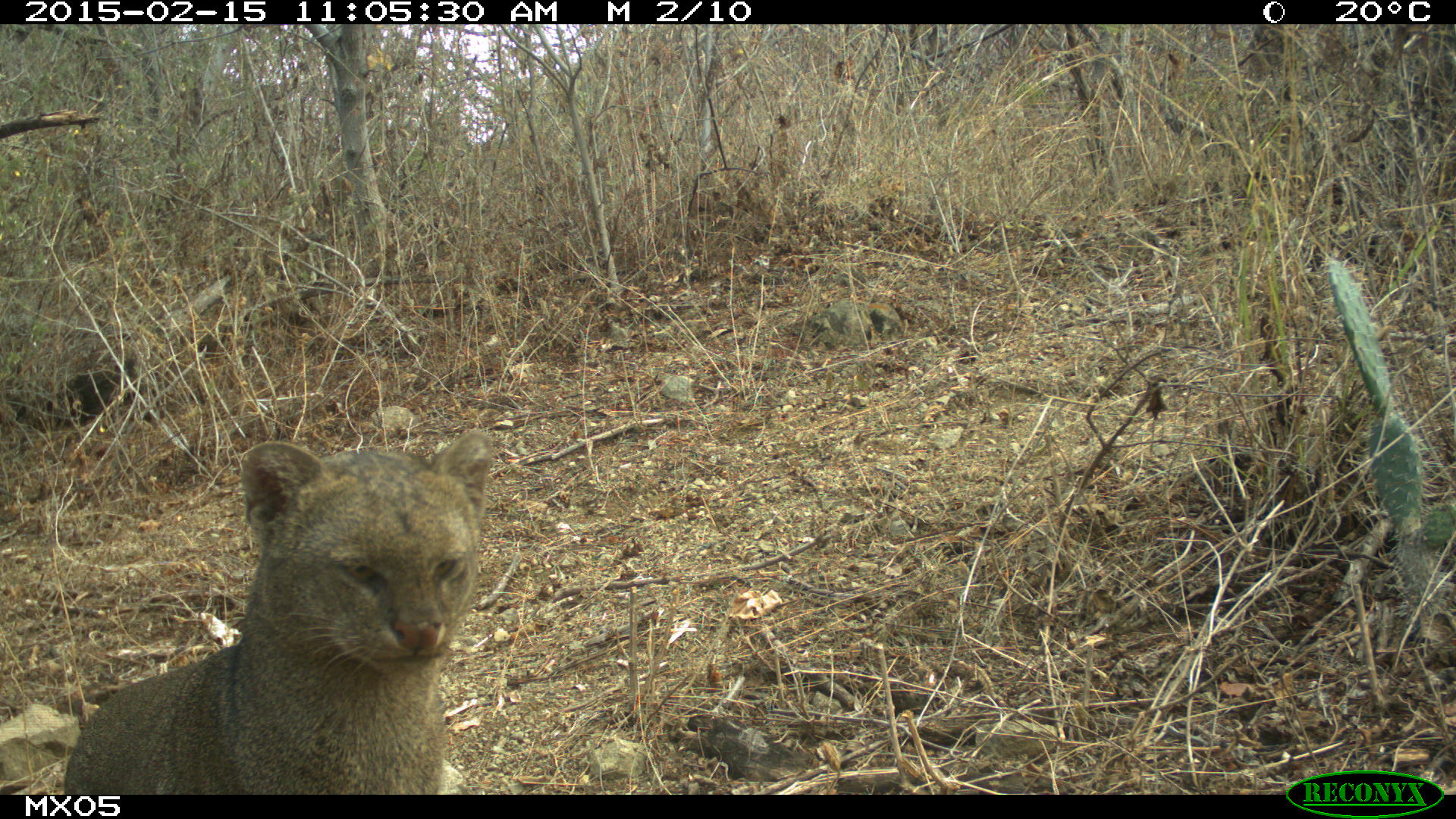 The jaguarundi comes in two different color morphs; one that is reddish and another that is darker brown/grey. A study found these colors to vary with habitat, with darker colors being more associated with forests, but you can find the different color morphs in the same habitats like we did on our eMammal camera traps.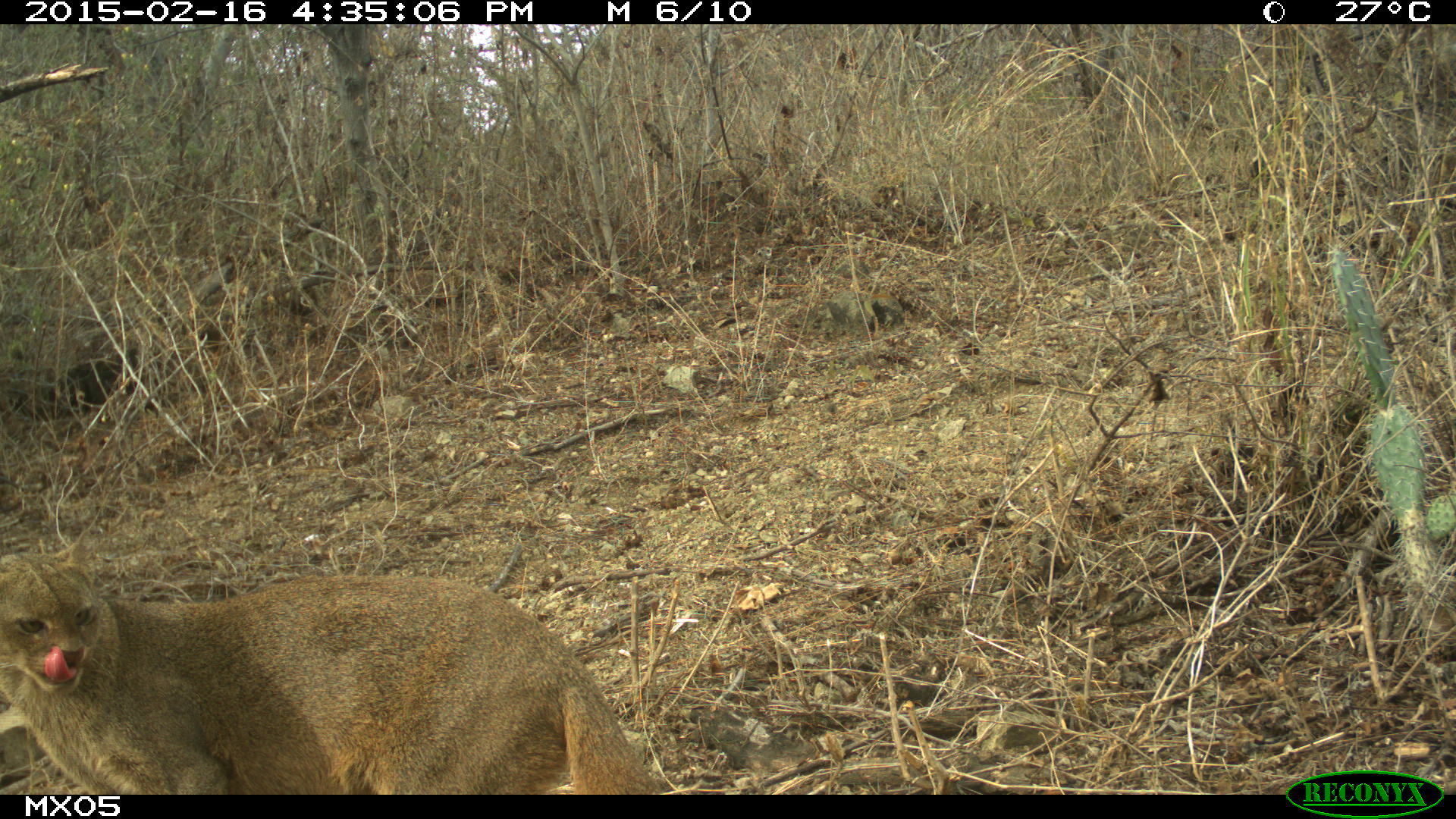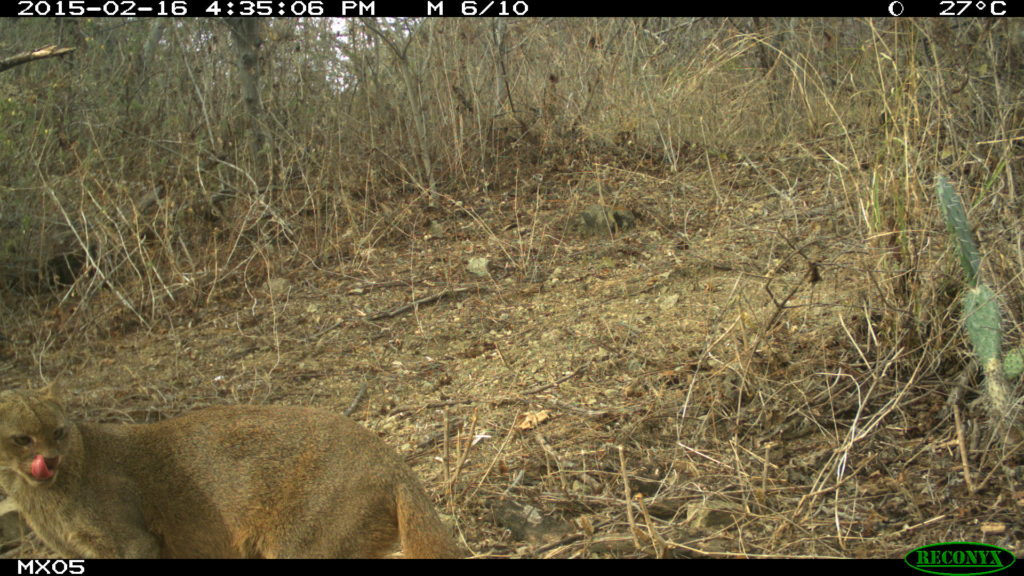 We even found kittens of different color morphs within the same litter!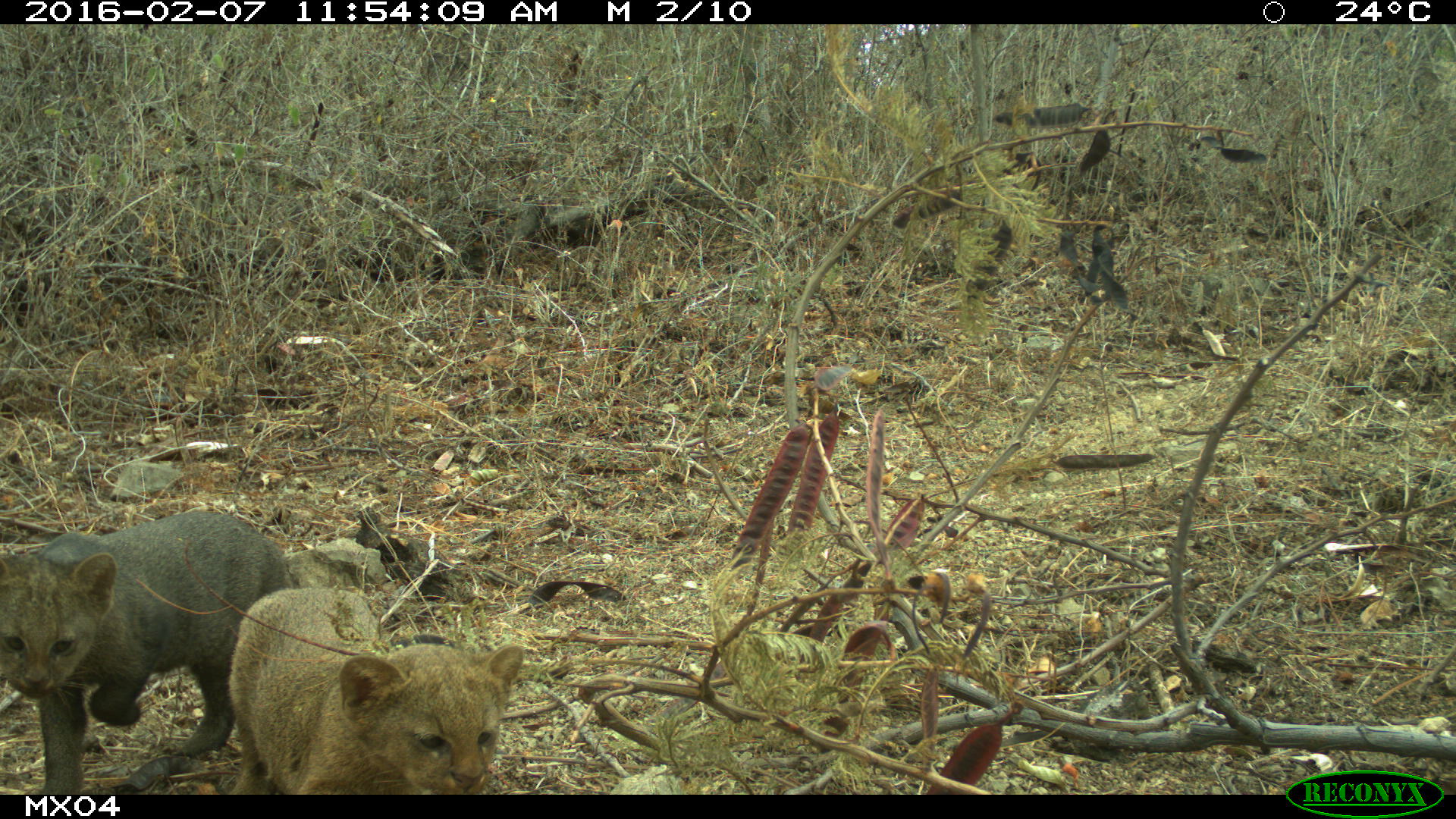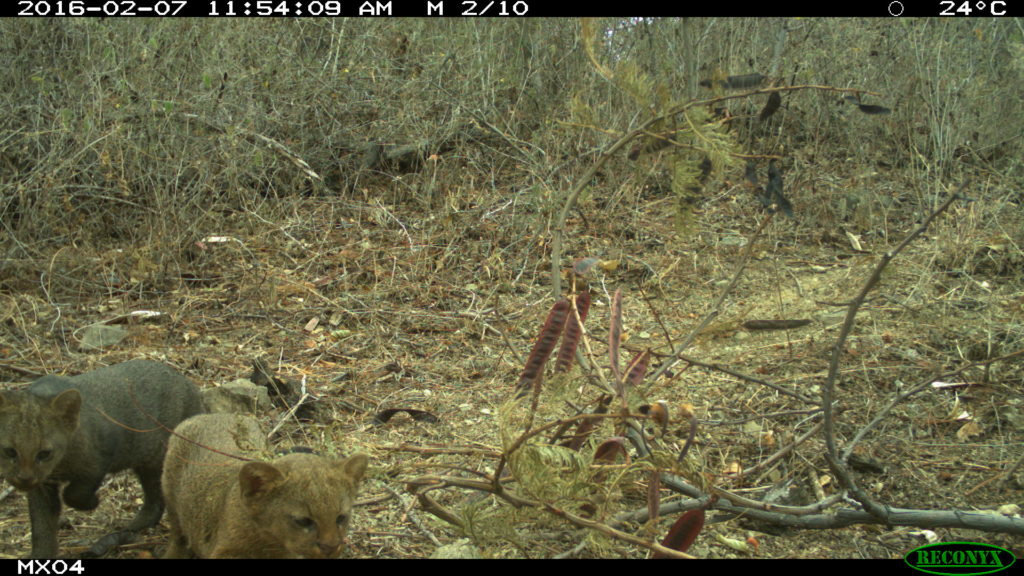 Like other cats, jaguarundis are predators. They largely feed on smaller mammals. On our camera traps, we only saw them hunt the ring-tailed ground squirrel This is an endemic species, which means it is only found in this specific area of Guadalajara. But don't worry, they are not endangered or threatened, so the jaguarundi can eat as many as it wants.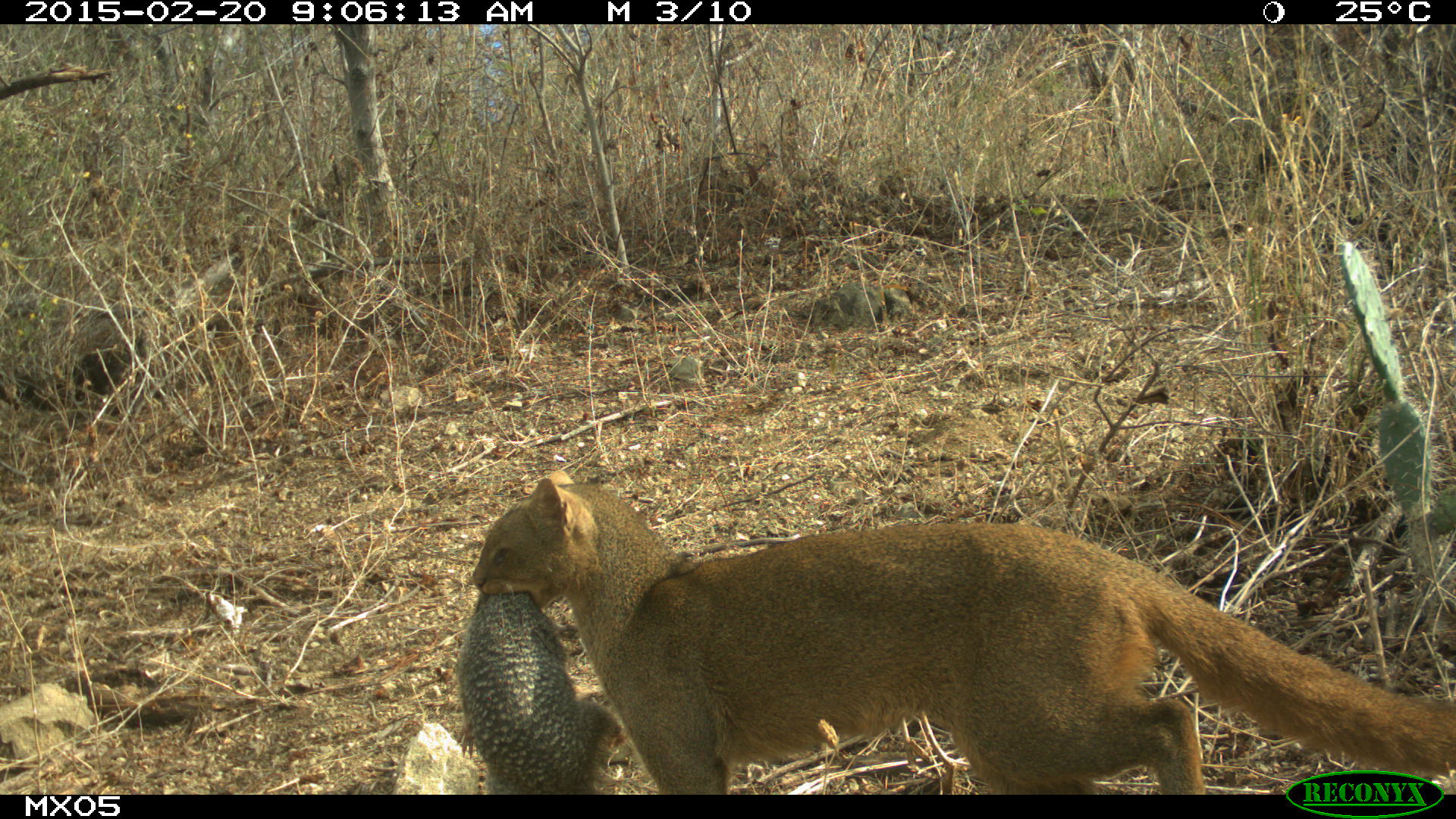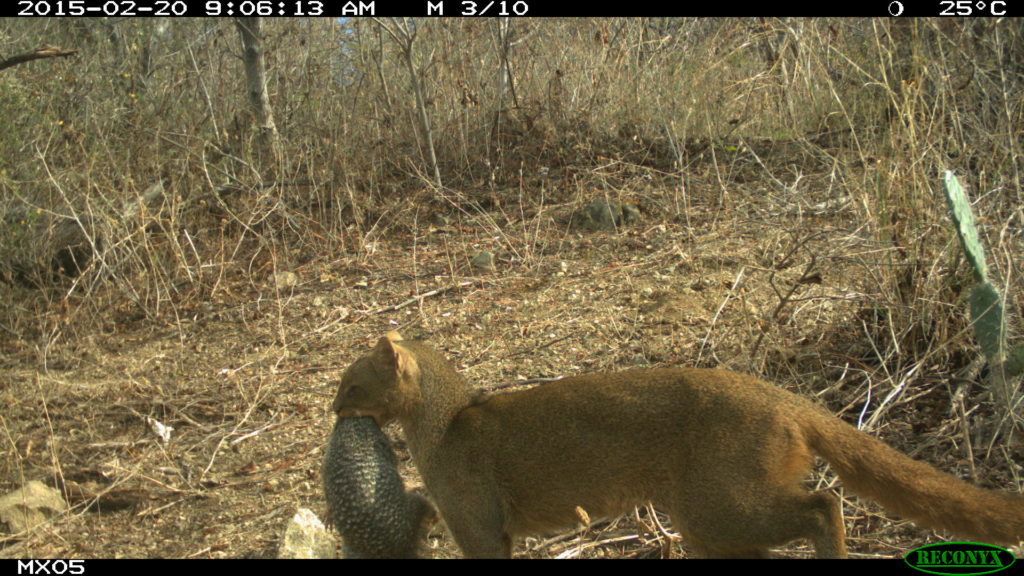 Scientist actually know very little about jaguarundis in the wild because they are so secretive and hard to study. Here's a review that summarizes pretty much everything we know about the jaguarundi.
Jaguarundis are a protected species in Mexico and every camera trap photo we capture of them provides valuable information for science, especially given how difficult it is to study them in the wild.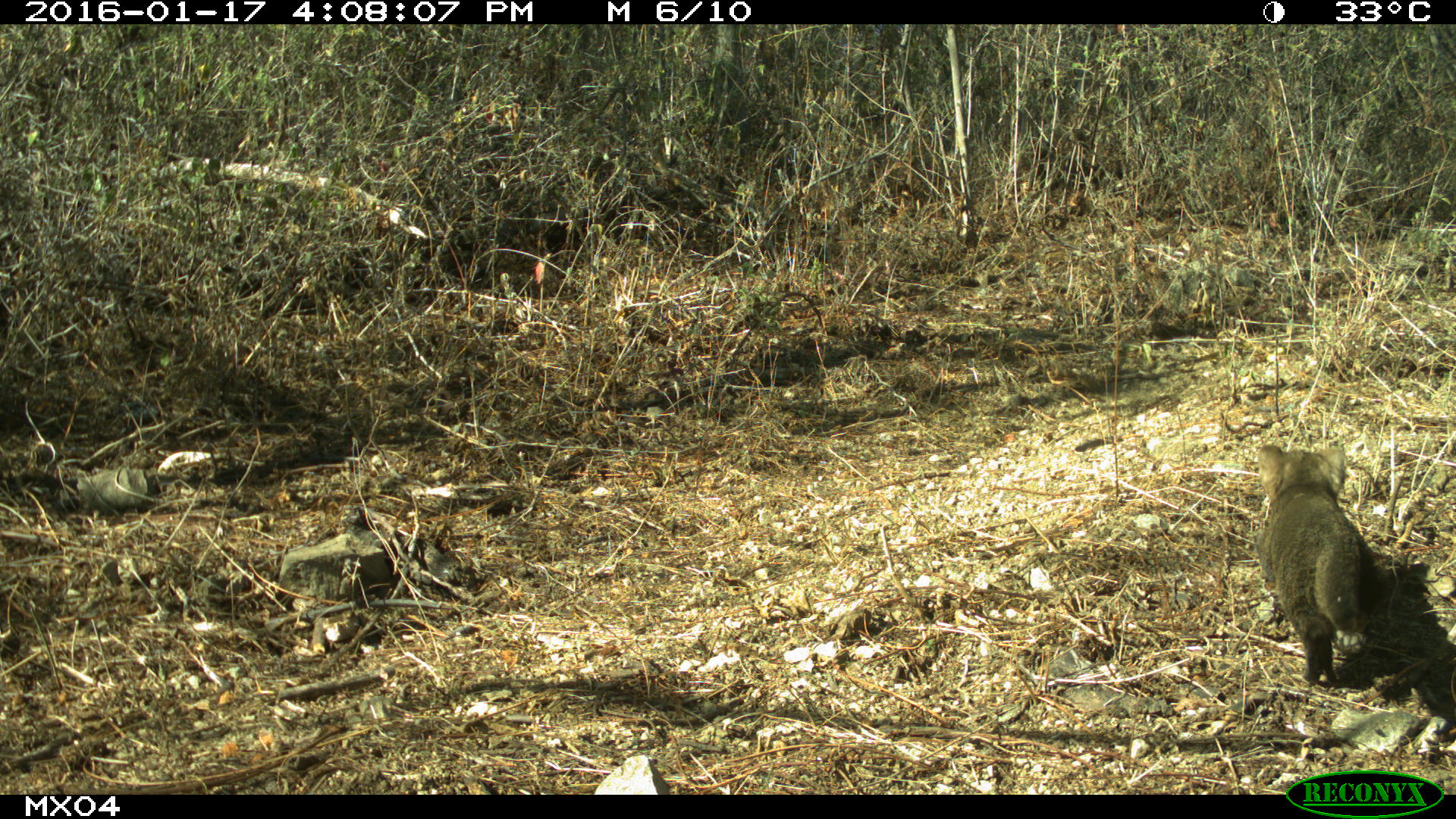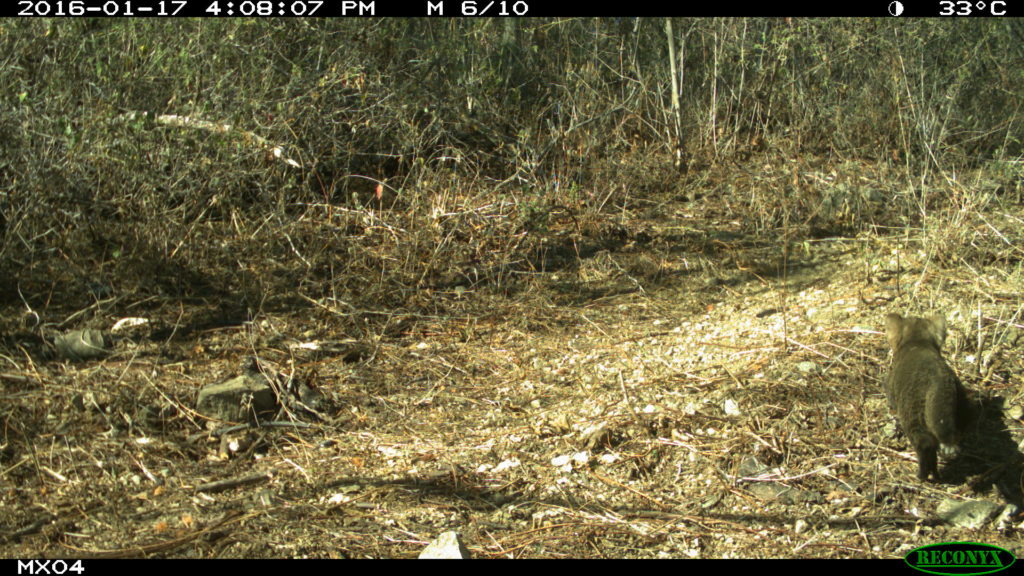 To see photos of other amazing animals captured on camera traps by kids in Mexico, read "11 Amazing Camera Trap Photos from Mexico Taken By Kids."
Stephanie Schuttler is a wildlife biologist with 17 years of experience in mammal ecology and conservation, education, and outreach. Read her inspirational story, "My Unexpected Journey Into Science" to find out how she went from the daughter of a jeweler to a Ph.D. in wildlife biology. Feel free to contact Stephanie here.