I was invited to present at the International Congress for Conservation Biology in Kuala Lumpur and Batu Caves was the one thing I really wanted to do while visiting. With its gigantic statue of Murugan greeting you and colorful temples, Batu Caves was calling my name. In this post, I share with you my photos and what it was like to visit the caves.
What to Wear to Batu Caves
Before you visit, make sure you are dressed right! Because it is a place of worship, you need to make sure to cover your legs (at least to your knees) and your shoulders. If you don't follow these rules you will have to borrow garments there.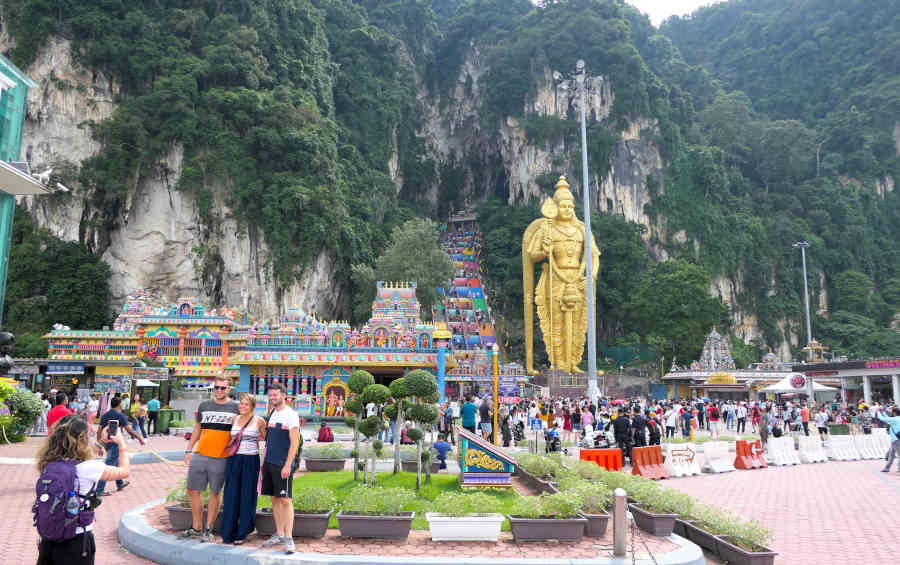 What It's Like to Visit Batu Caves
The impressive statue that greets you (that reminds me of the Titan of Braavos statue in Game of Thrones) is the world's largest of Murugan, the Hindu god of war, at 140 ft high. The Tamils (people who use Batu Caves for worship) are mostly Hindu. At first, I imagined people praying to this statue for centuries, but it turns out it was erected pretty recently (in 2006).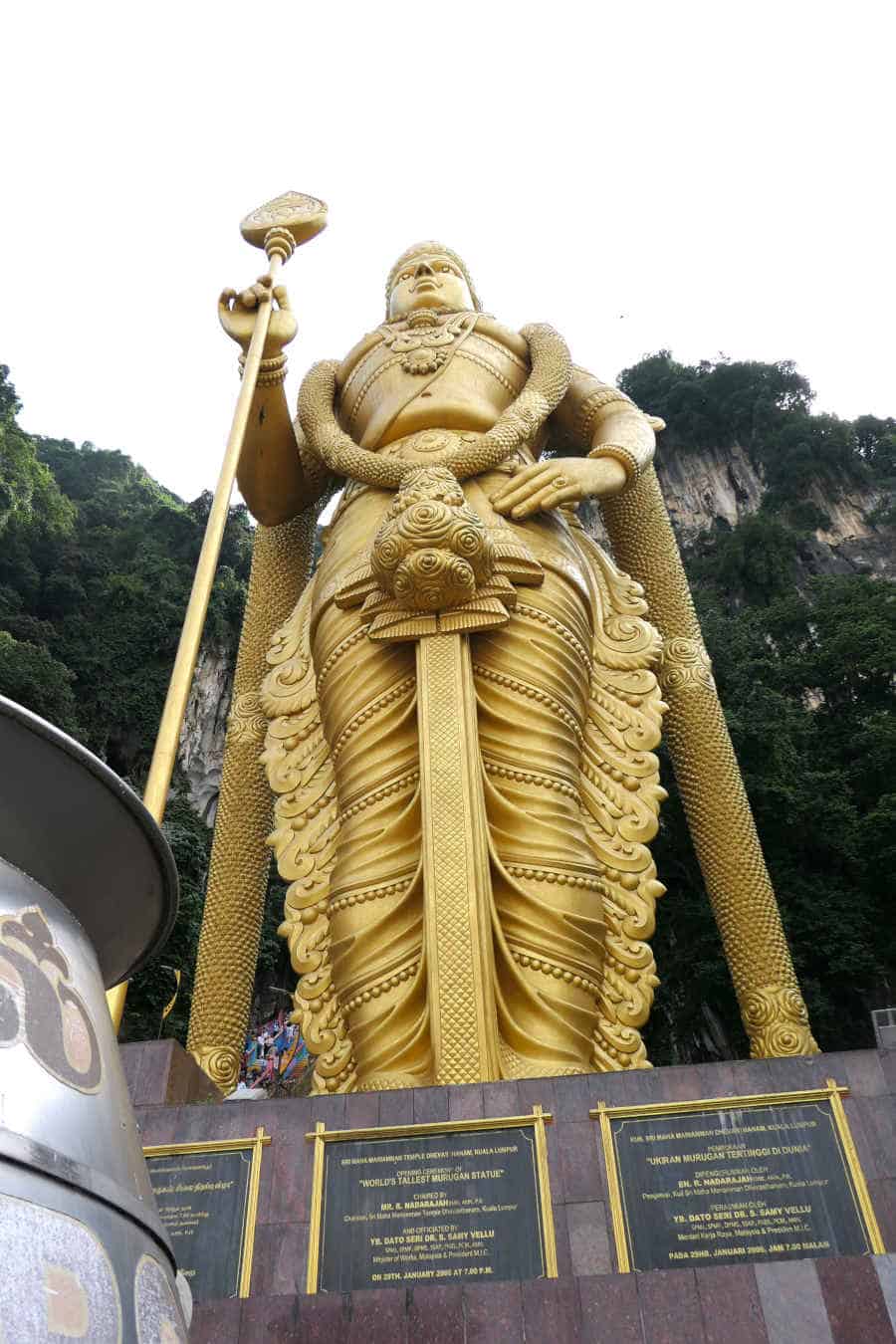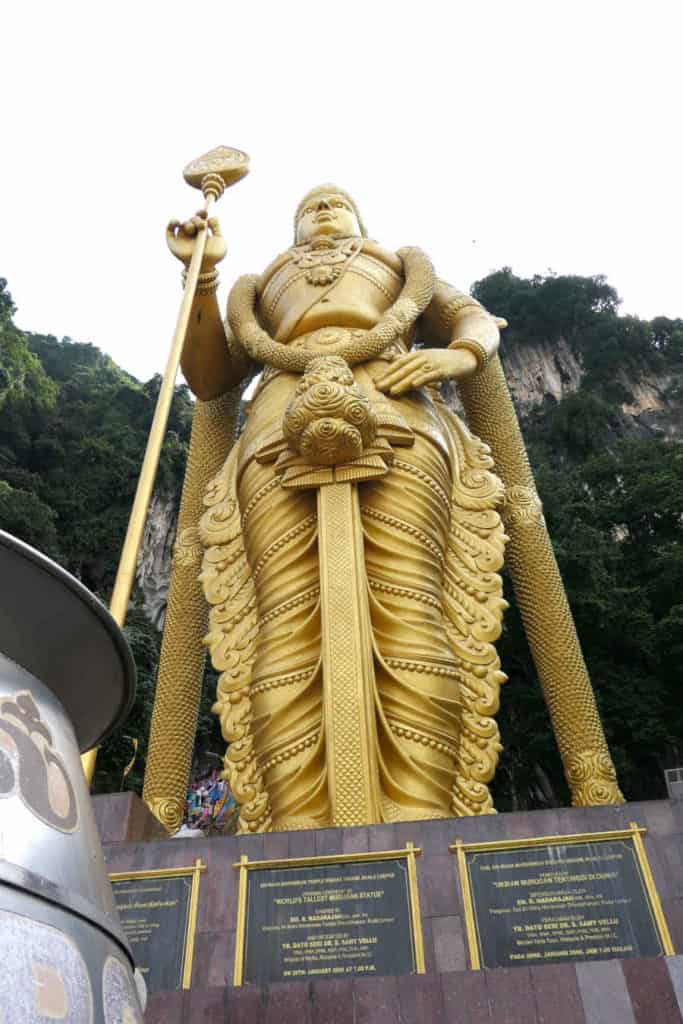 You will also see temples at the base of the caves as well as a small shop.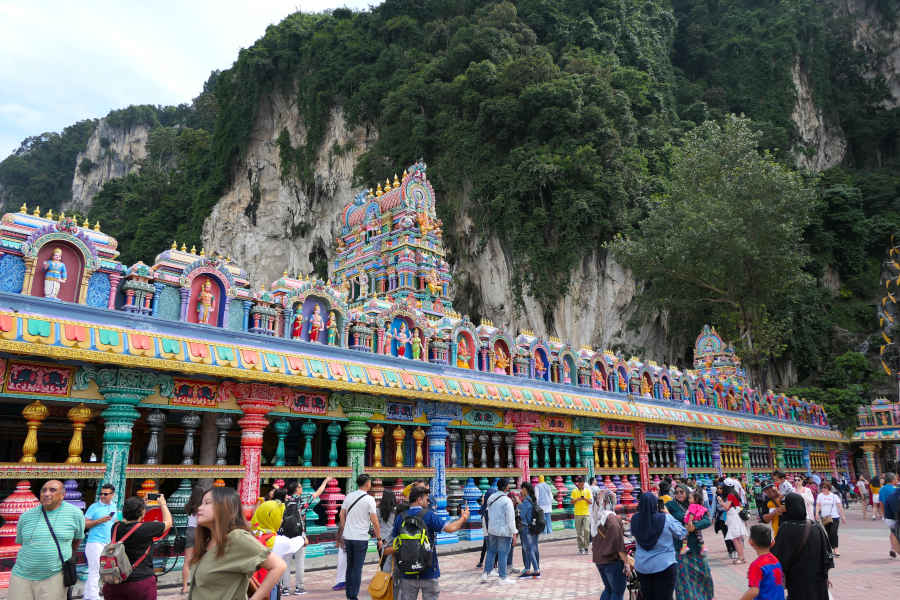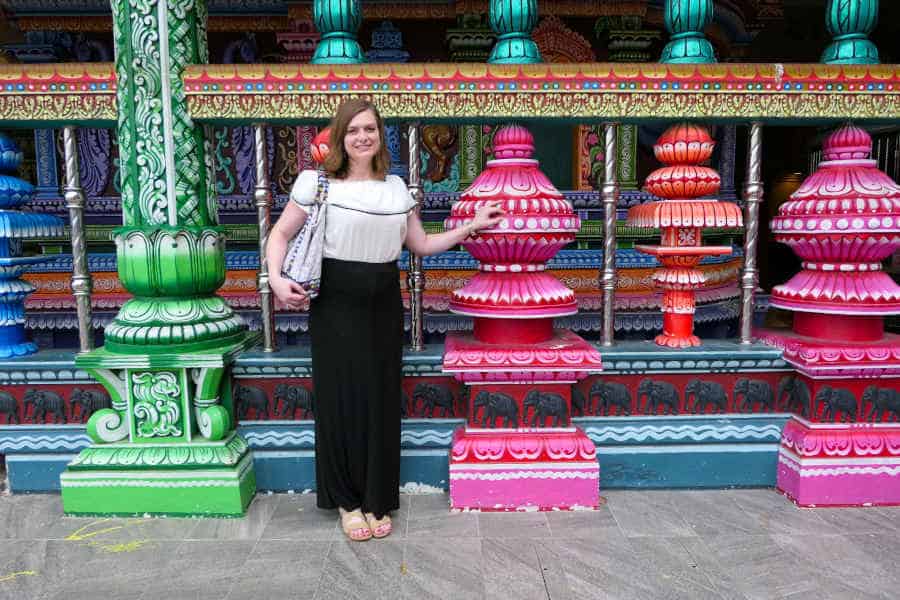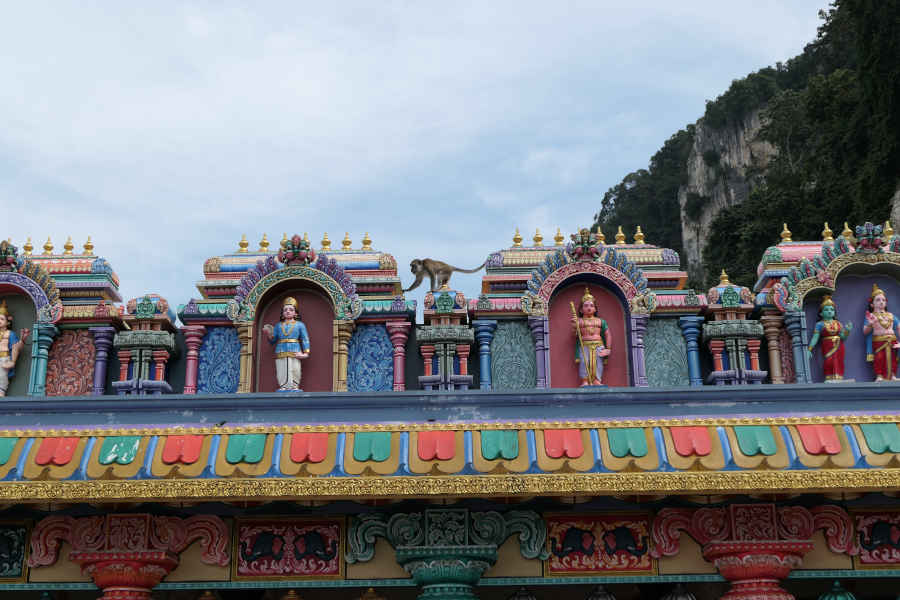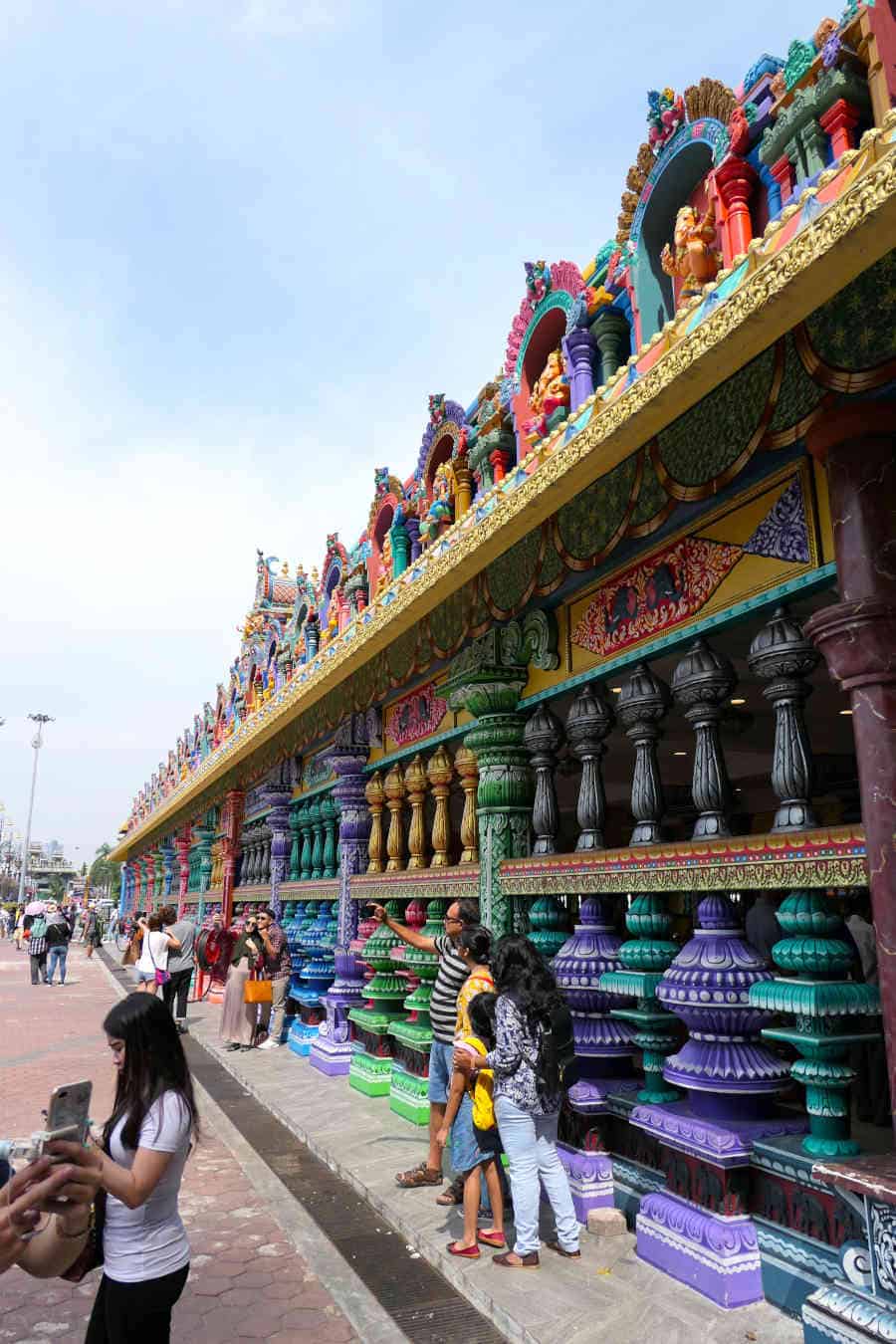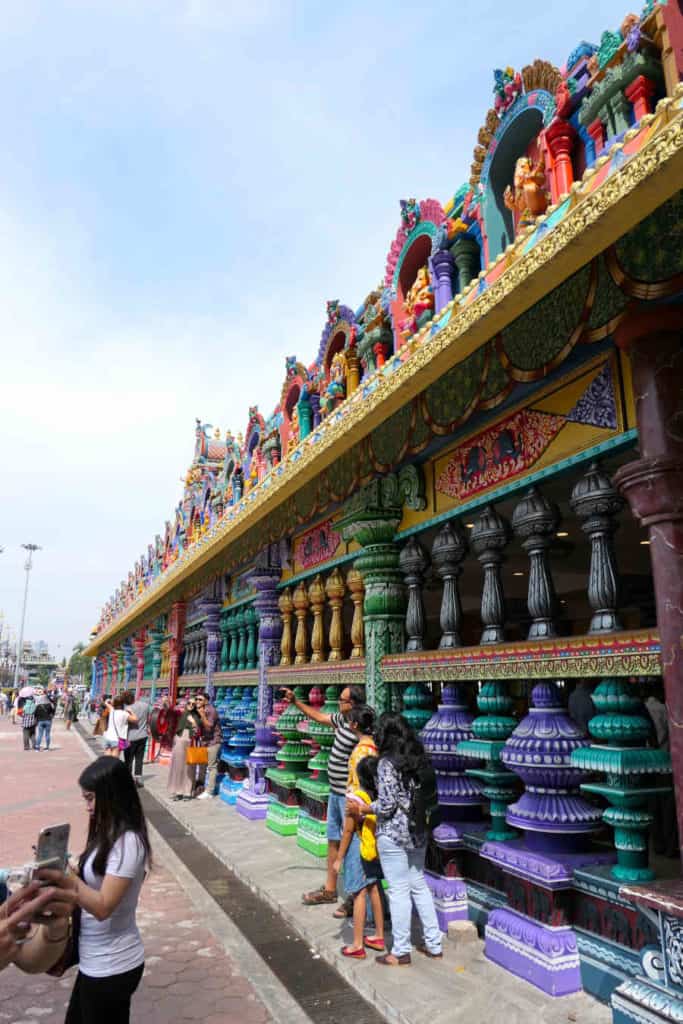 After Murugan, you start to walk up to the caves. In 1920, wooden steps were built, but they were eventually replaced by concrete ones that are there today. We climbed 272 steps to the top. The stairs are panted bright colors last year, which I loved, but apparently this violated code. They were supposed to get authorization first for altering a historical sites within Malaysia.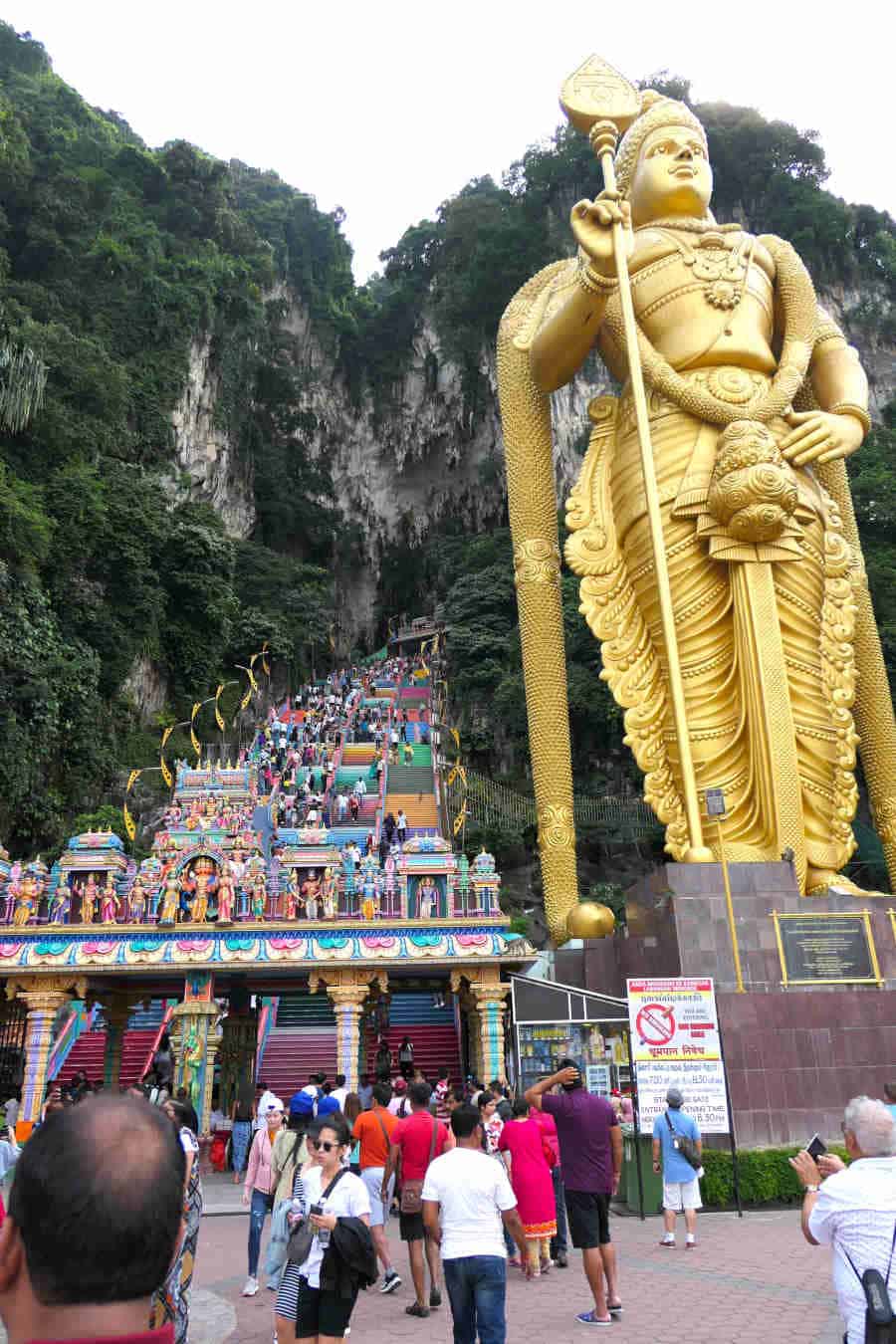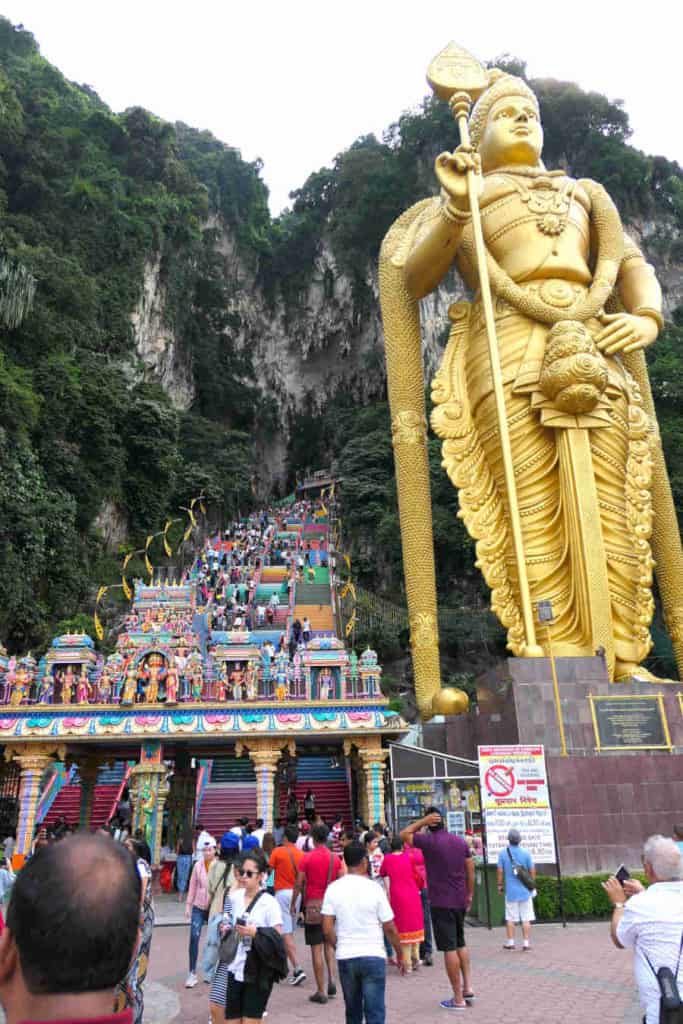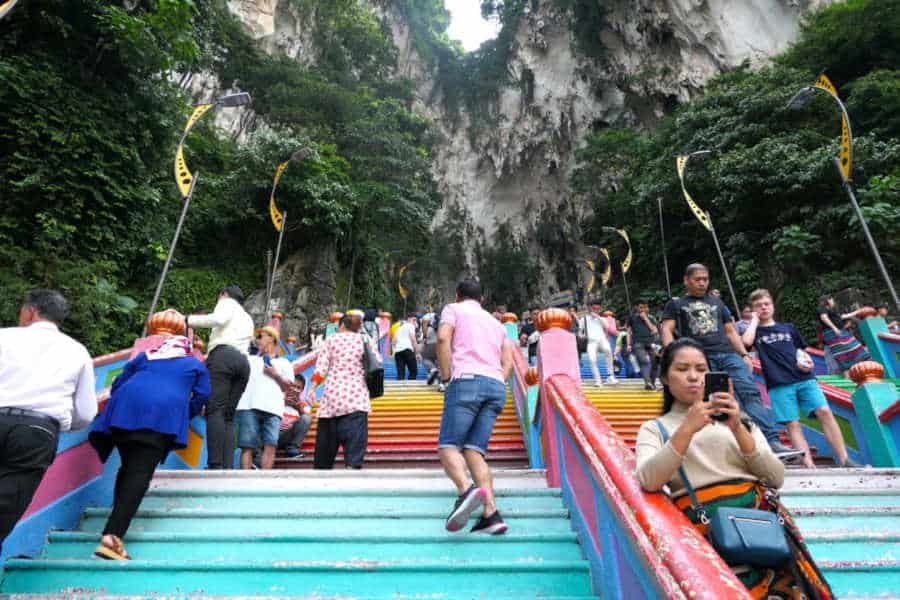 After 272 steps, you will start to enter the caves (note: expect to be really sweaty at the top). The spacious limestone caves that make up Batu Caves are approximately 400 million years old and were used as sources of shelter for indigenous people (for probably millennia?). In the late 1800s started to be used as a site of worship for the Tamil people.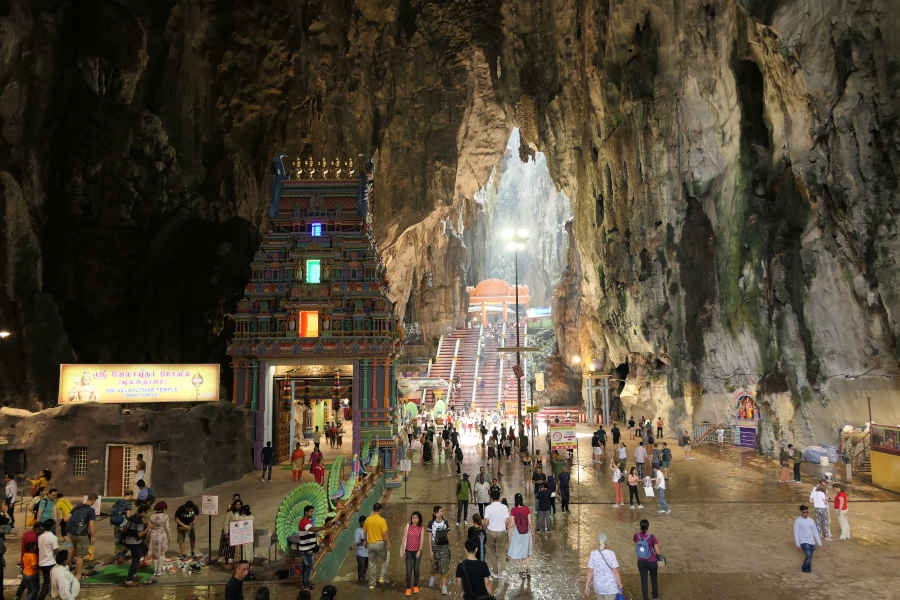 Inside you will find a series of smaller, color temples within the caves where you can take your shoes off and pray. Murugan is often shown near peacocks and you'll find plenty of peacock statues within the cave. I found the caves to be beautiful and awe-inspiring, even without the temples. They are very spacious, and once inside the caves, it is a bit cooler and even wet. We stopped for a bit to admire the caves, but I also caught a nice breeze to dry my sweat.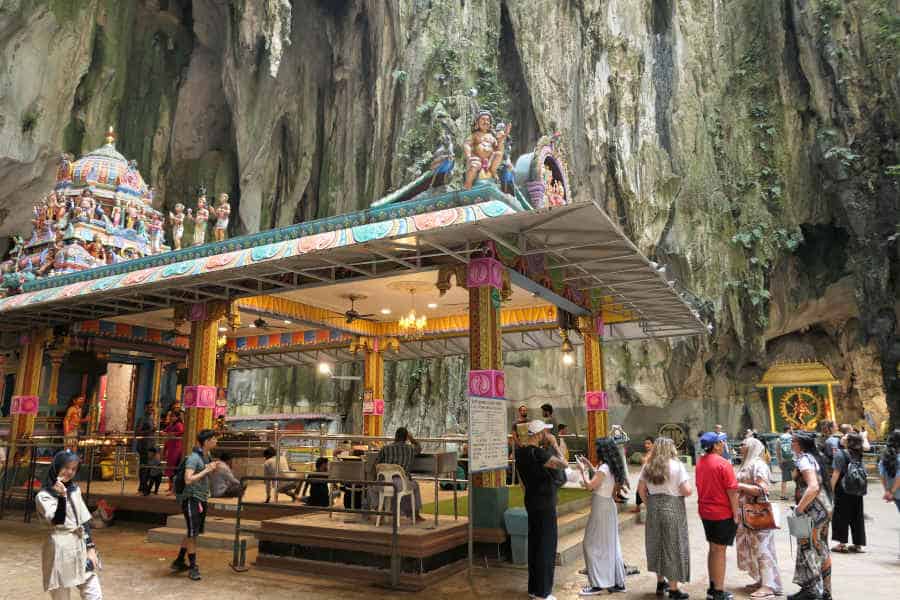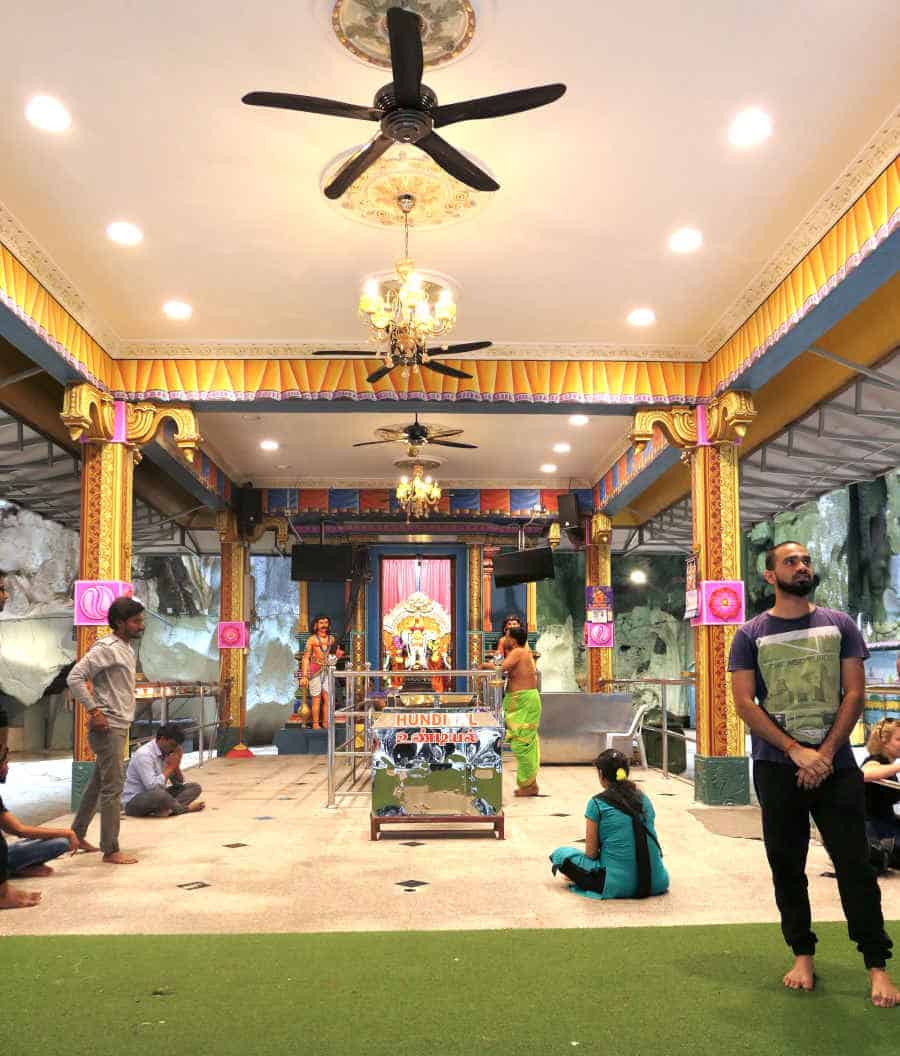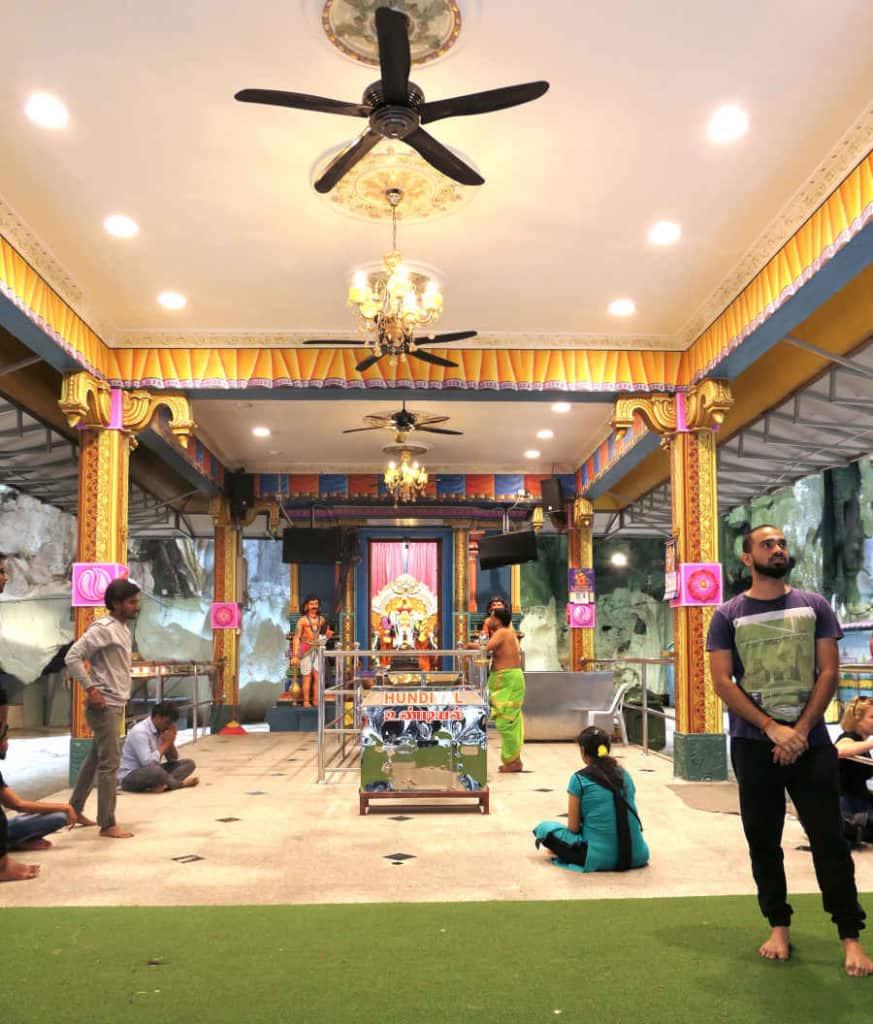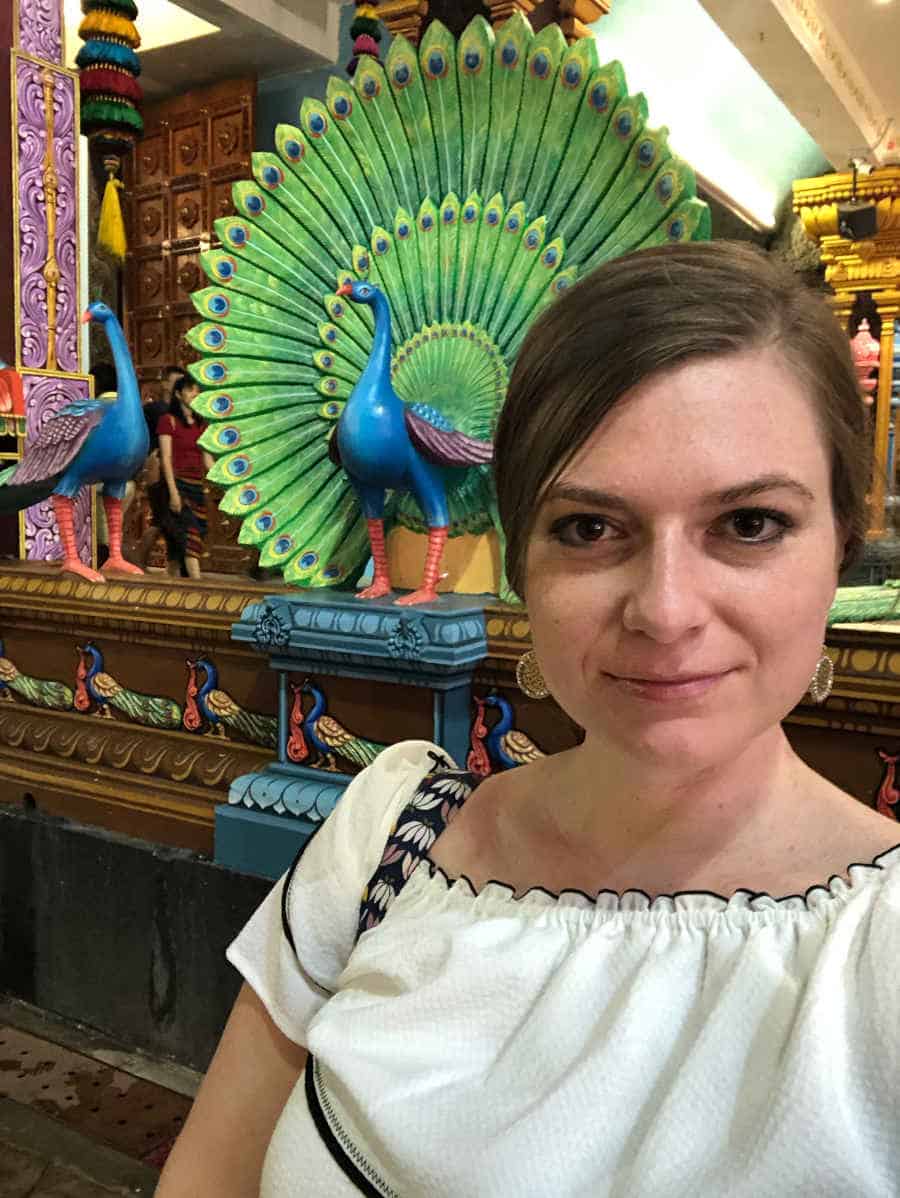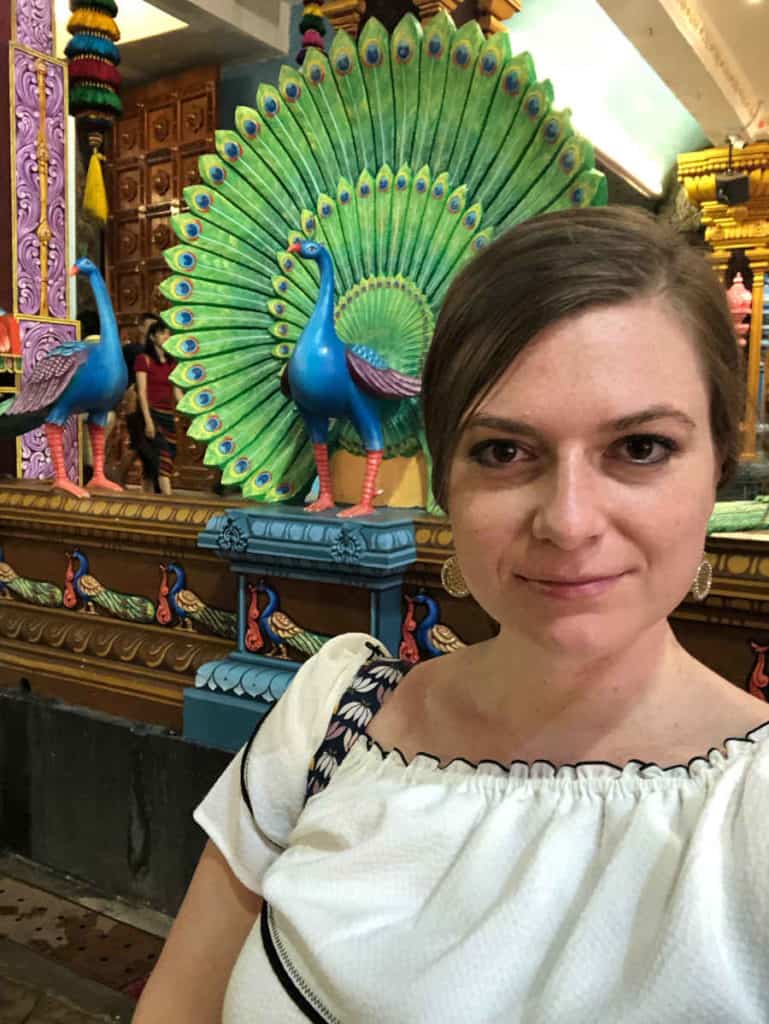 After about a half hour, we made our way down the hundreds of stairs. Stopping at the top gives you a nice view with Murugan in the foreground.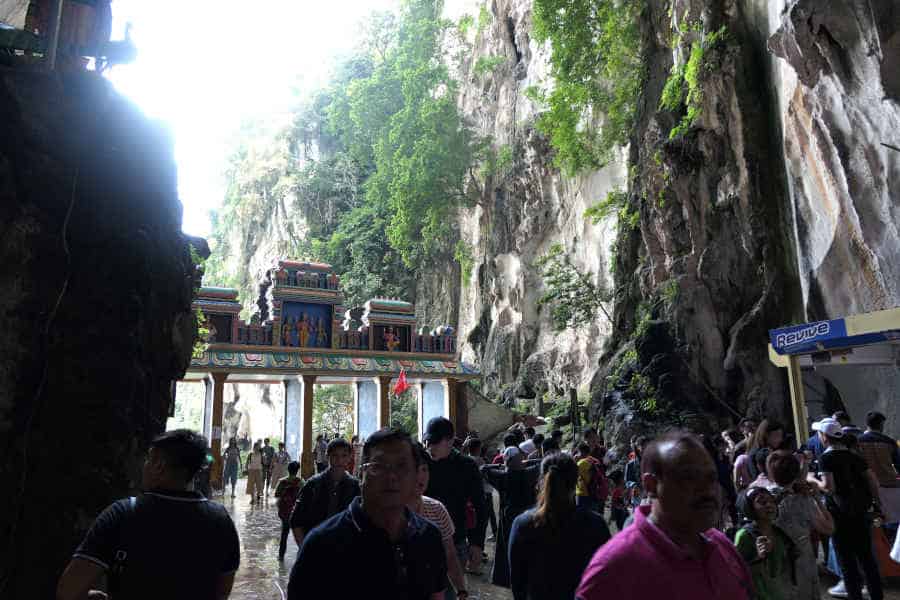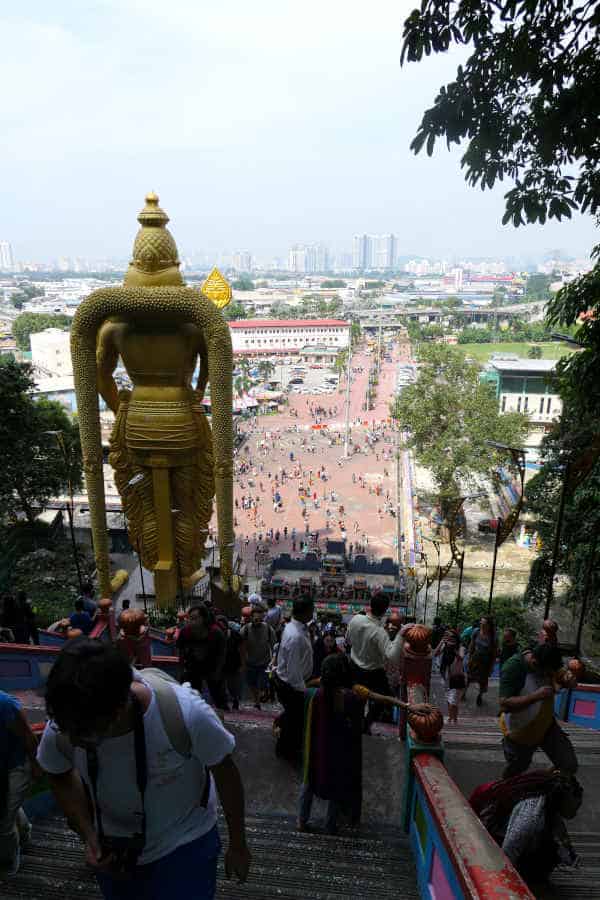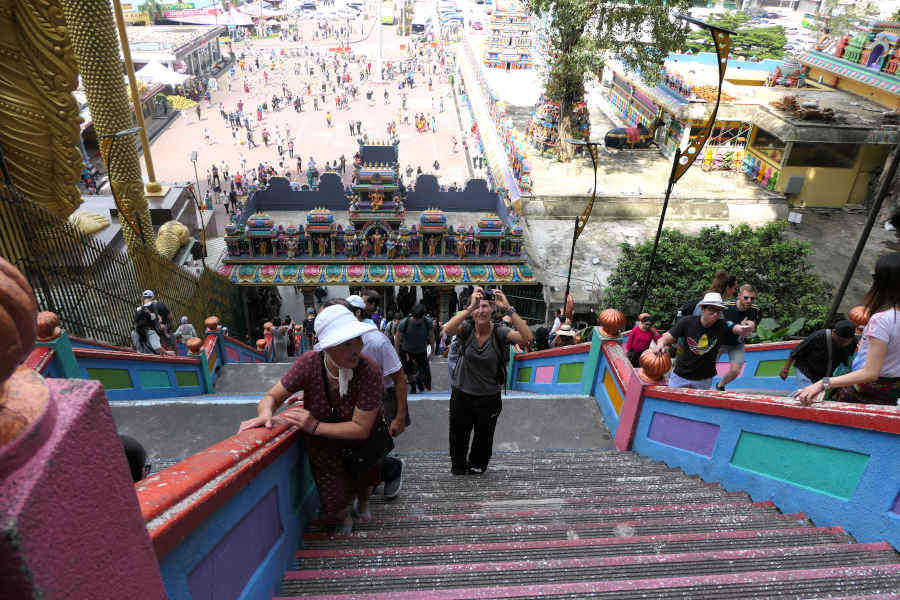 Another highlight (but also low point) was seeing the long-tailed macaques (monkeys) around Batu Caves. I love wildlife, so this was why it was a highlight for me, but I didn't love that people fed the monkeys and that some people even sold food to people to feed the monkeys. This is why I called it a low point as well.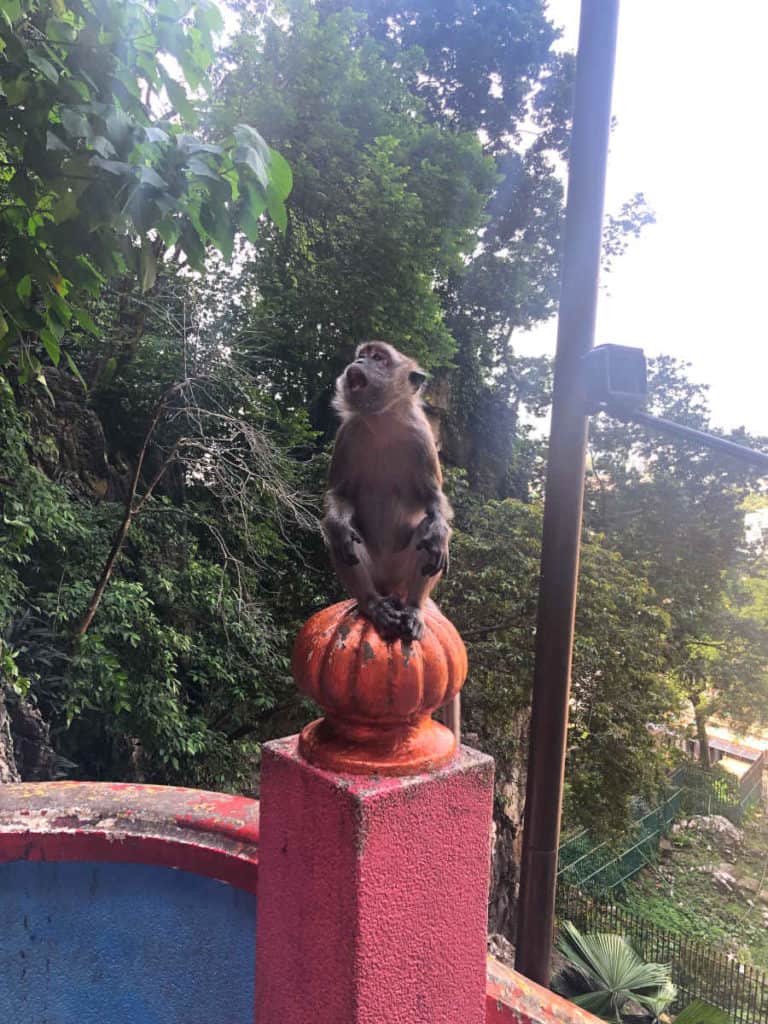 People were feeding the macaques anything and everything. I saw one drink soda out of a bottle. Not only is this bad for the monkey's health, but it is also dangerous for tourists as it increases aggression in the monkeys and tourists' chances of being bit by one. I saw someone pet a monkey and people let their babies (yes babies – like a year old) walk right up to the monkeys! When animals bite people, usually the animal is put down.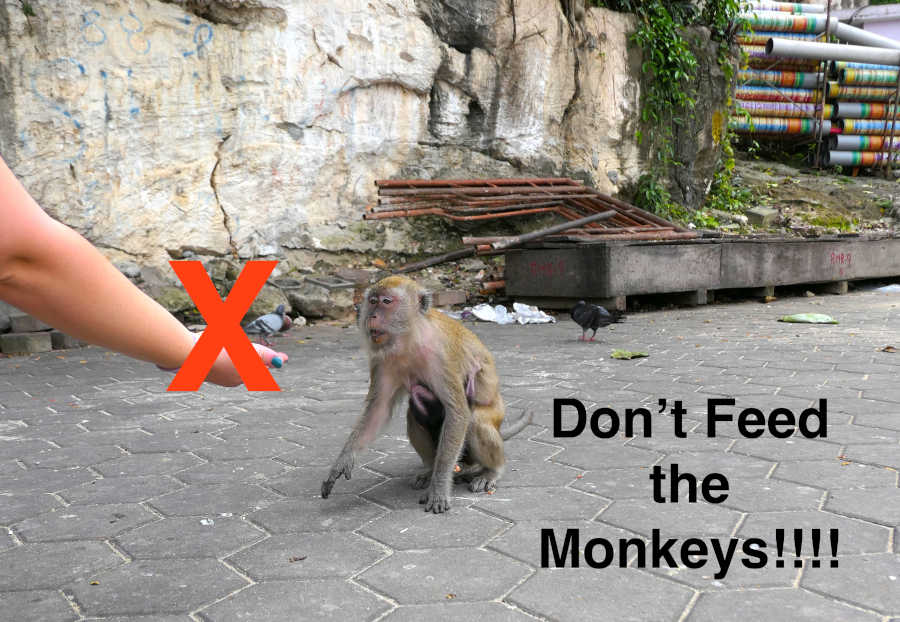 Finally, feeding the monkeys produces a lot of waste. The sides of the caves were littered with plastic and trash that the monkeys stole or were given as sources of food. For the sake of us and the monkeys, please do not feed them.
If you are looking for the wildest natural areas around Kuala Lumpur, check out Sungai Congkak Forest.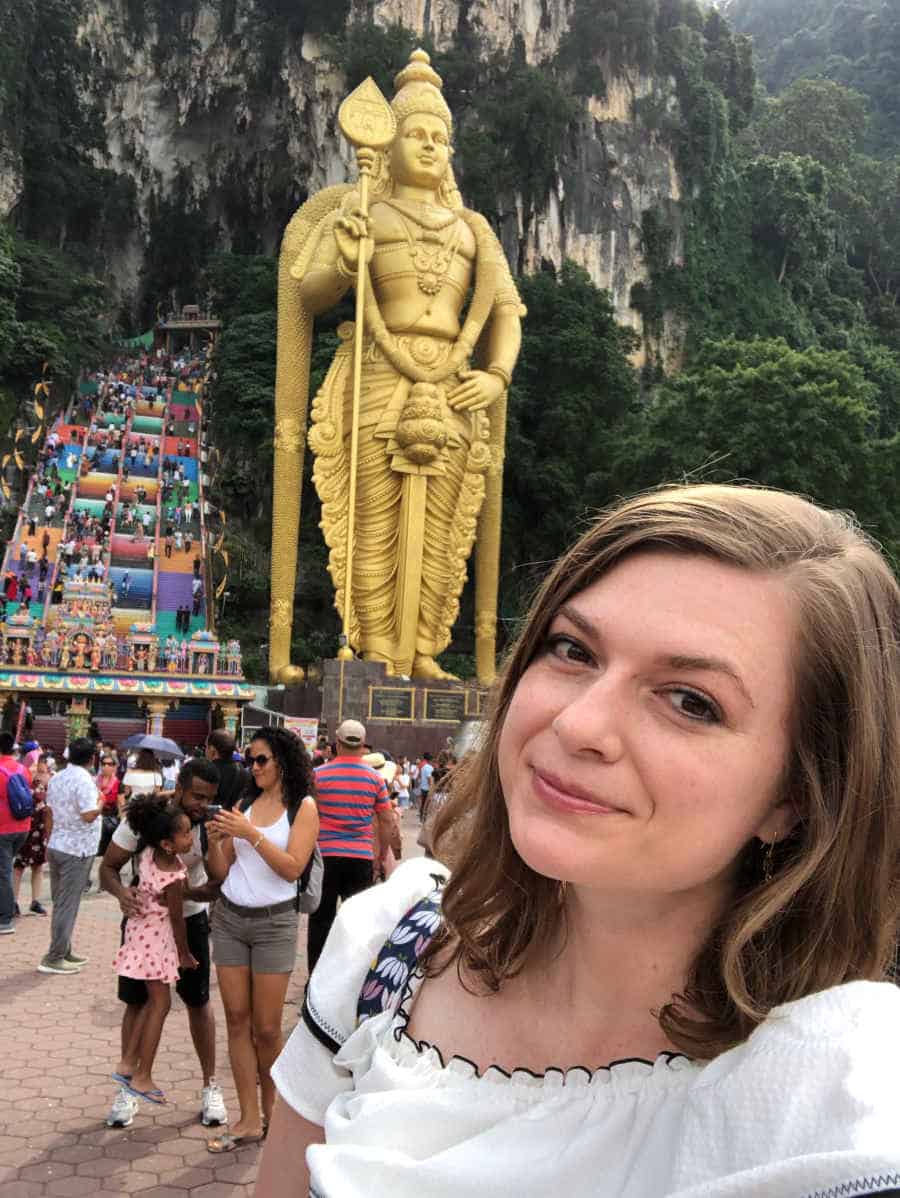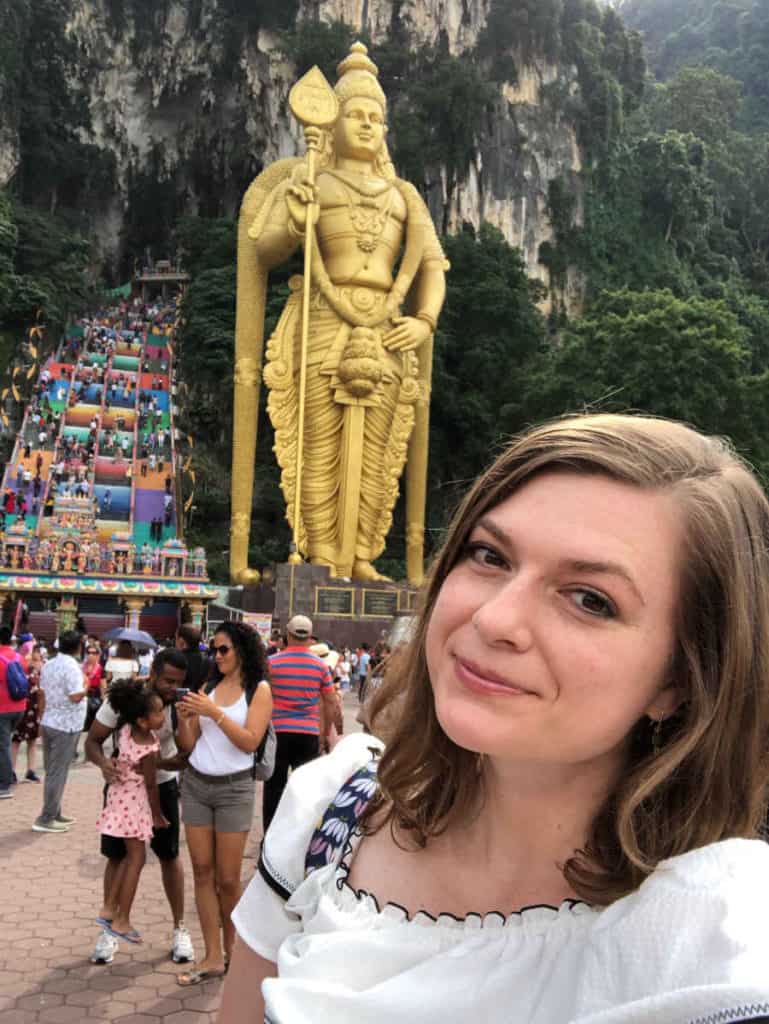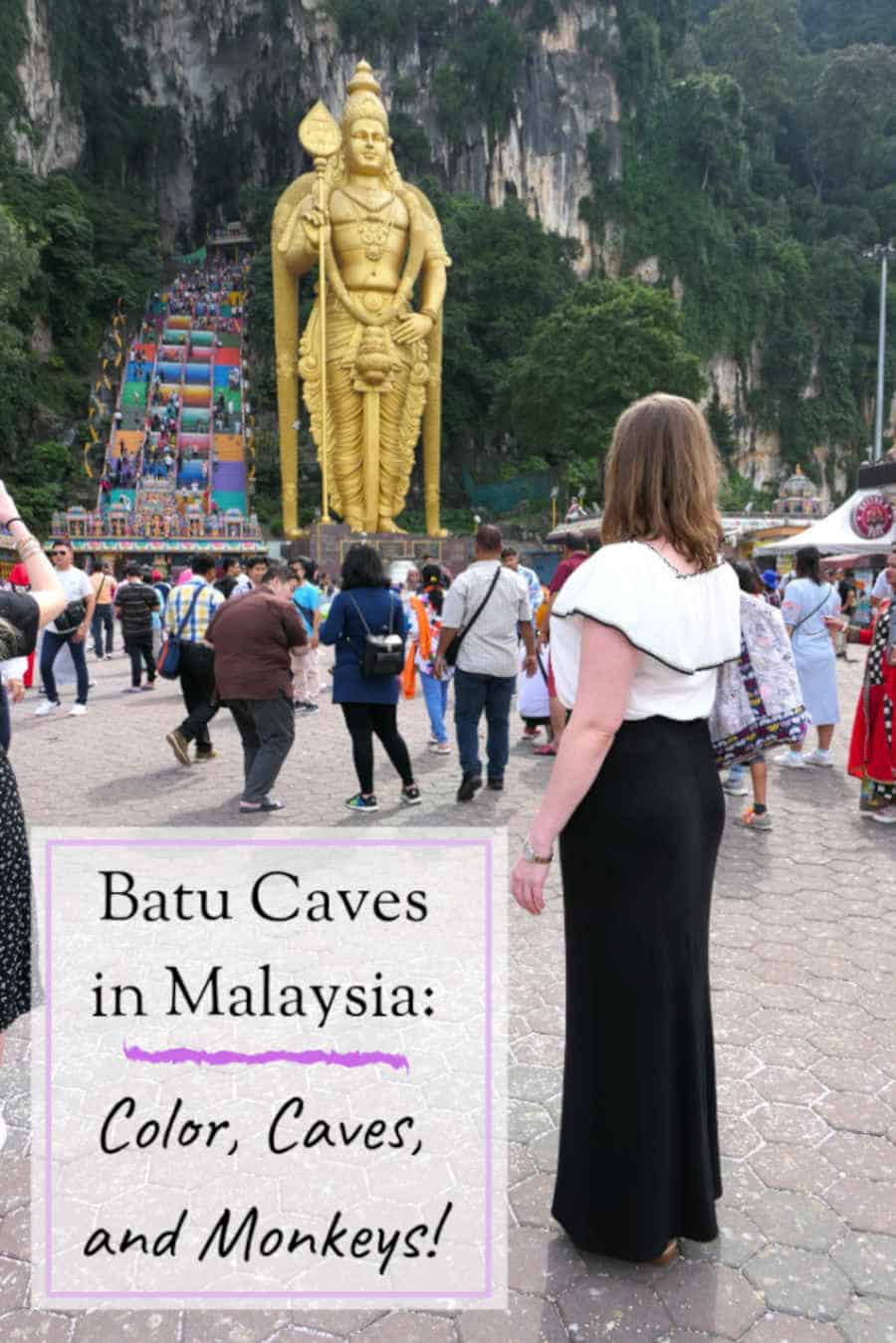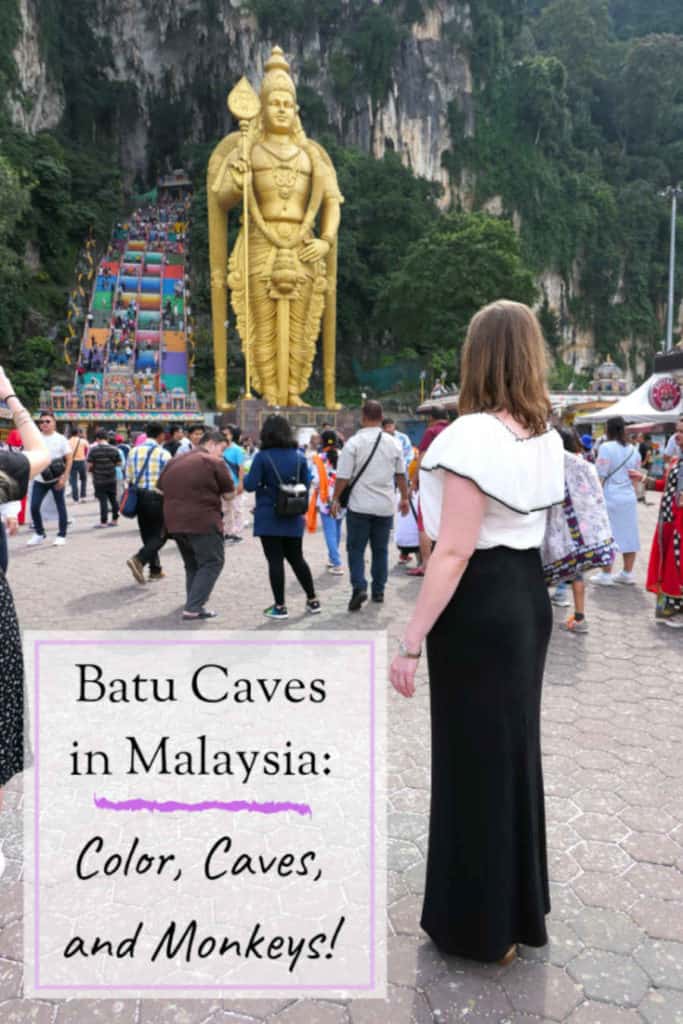 Stephanie Schuttler is a wildlife biologist with 17 years of experience in mammal ecology and conservation, education, and outreach. Read her inspirational story, "My Unexpected Journey Into Science" to find out how she went from the daughter of a jeweler to a Ph.D. in wildlife biology. Feel free to contact Stephanie here.