*This post contains affiliate links. As an Amazon Associate, I earn from qualifying purchases.
The bushbuck (Tragelaphus scriptus) is a pretty amazing antelope. They are one of the most abundant antelope species in Africa, and can be found from the hot, dry savannas to high on mountains. They are in the bovidae family, which is the same family that cows belong to. When we set camera traps from the bottom to the top of the mountain for our Expedition on Mount Kenya, we found bushbuck pretty much throughout, except for the very highest elevation areas.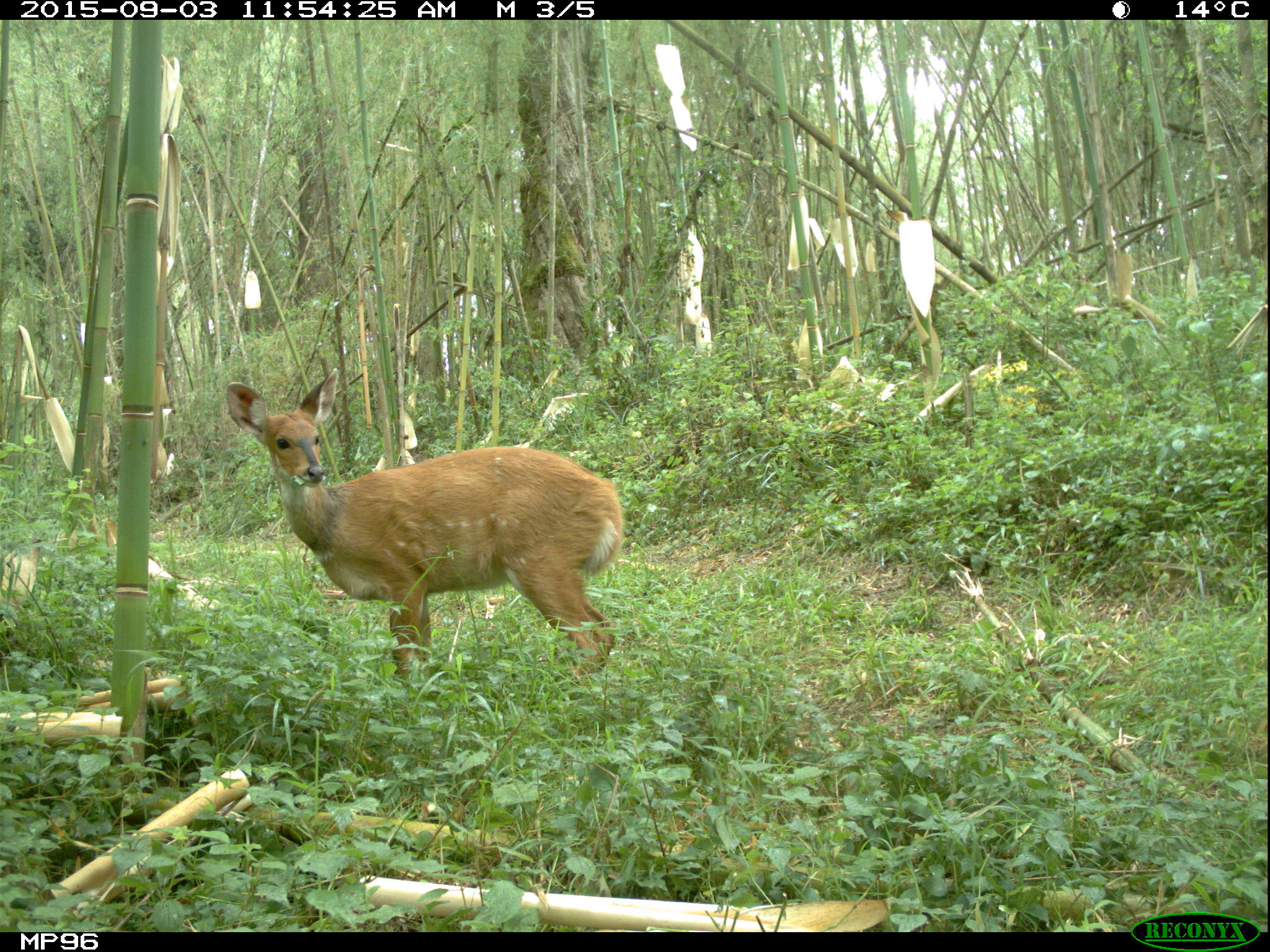 Bushbuck are more beautiful than people give them credit for, and there is a lot of variation in coat color and spotting (especially in the males). Some are very dark, some are more red, while others are a light tan. Some have striking white stripes and spots, while others barely have any at all. Some studies using mitochondrial DNA have found two divergent lineages, and it's possible that these might represent different species (Plumptre and Wronski 2013). However, the International Union for Conservation of Nature and Natural Resources treats them as a single species until there is further genetic analyses conducted with nuclear DNA data. Could this be an explanation for variation in coat color? It's unlikely, considering the photos of the bushbuck observed here were all seen on the same mountain.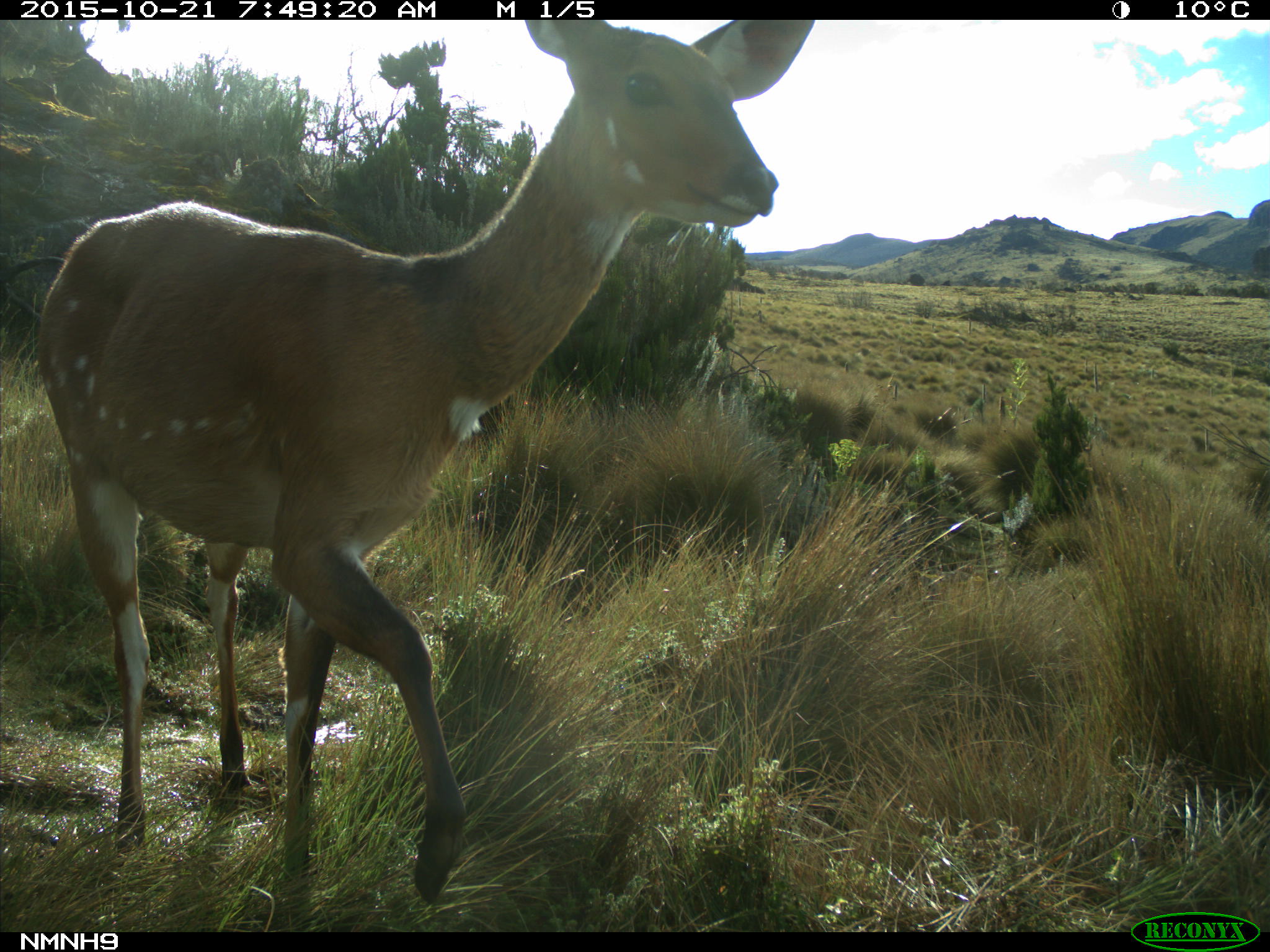 Bushbuck are described as solitary, but when scientists looked deeper into females' home ranges and the relatedness levels between individuals, they found that there was extensive home range overlap with kin. Females have more amicable interactions with kin, so keeping them close by can reduce potentially agonistic interactions. Males can also be social when they are younger and form bachelor herds, but they are territorial when they are adults and will mark their territories with an oily secretion stemming from the bases of their horns and cheeks.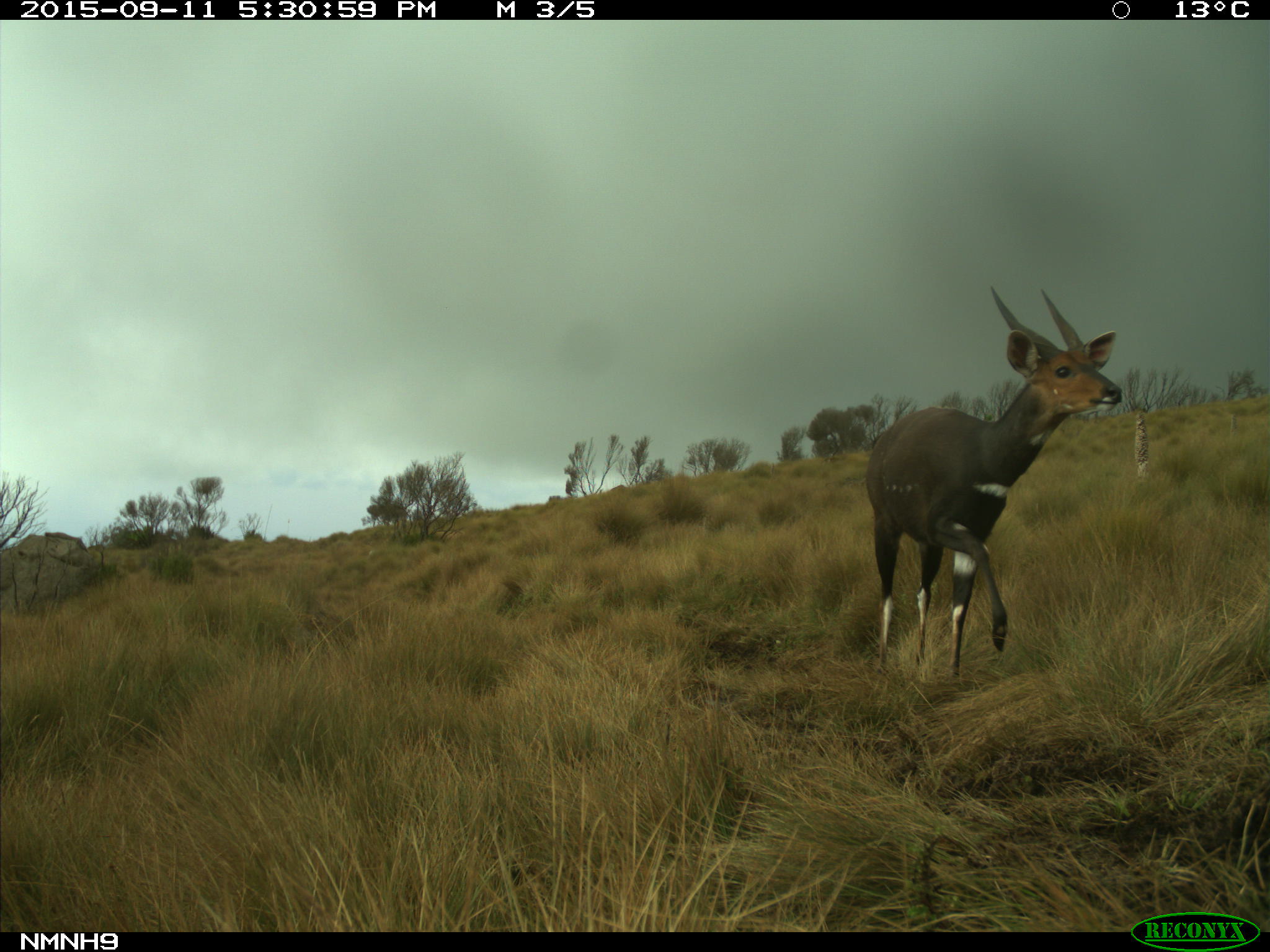 All photos can be found on the eMammal website. If you love African mammals or are going on safari, I highly recommend The Kingdon Field Guide to African Mammals.
Stephanie Schuttler is a wildlife biologist with 17 years of experience in mammal ecology and conservation, education, and outreach. Read her inspirational story, "My Unexpected Journey Into Science" to find out how she went from the daughter of a jeweler to a Ph.D. in wildlife biology. Feel free to contact Stephanie here.