After recently moving to the Chicago area, I have been captivated by the urban wildlife, particularly the coyotes. Seeing them in broad daylight, not just at dusk or from afar, has been a remarkable experience! (I've only seen a coyote once in my life, and it was in Yellowstone National Park before) I wanted to learn more about the work being done to understand and appreciate urban species like these coyotes.
In today's Fancy Scientist podcast episode, I had the pleasure of speaking with Dr. Seth Magle, whose work at the Lincoln Park Zoo focuses on studying urban wildlife. As he shares insights from his research and experiences, we explore the unique challenges and opportunities that come with studying urban wildlife. Despite being some of the most common species we encounter, our understanding of their behavior and ecology remains remarkably limited!
Throughout the conversation, we dive into the specifics of urban wildlife research in the Chicago area. From the abundance of common coyotes and red foxes to the largest colony of endangered Black Crown Night herons in the state, we explore Dr. Seth's research, and gain valuable insights into zoo careers. He provides a glimpse into his role at the Lincoln Park Zoo and offers a broader understanding of zoo jobs as a whole in the field.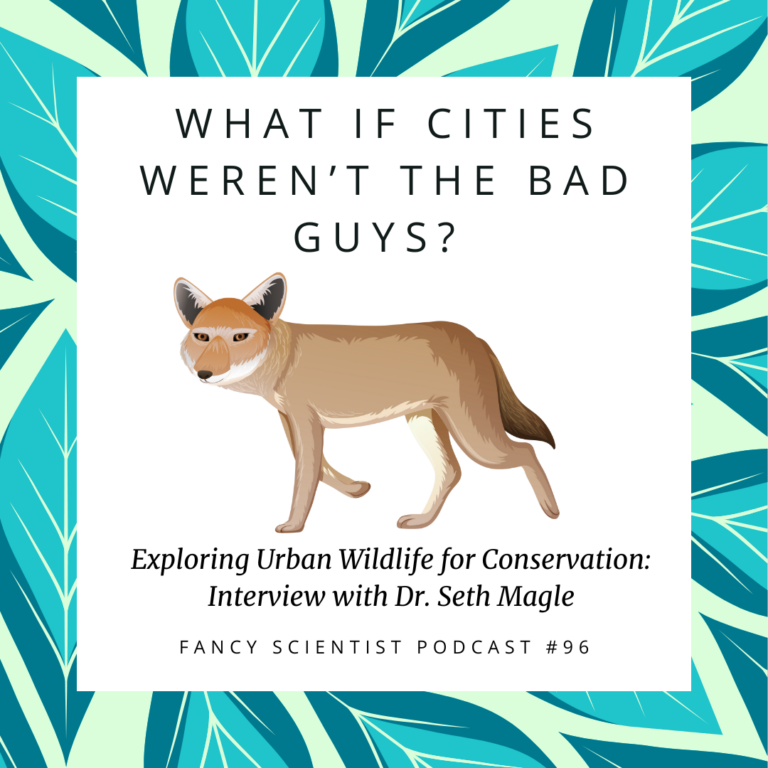 In this conversation, networking emerges as a crucial aspect of building a successful career in wildlife, and Seth shares practical advice to help both introverts and extroverts navigate this process. We discuss the importance of networking and provide tips to overcome any fears or hesitations you may have. Remember, networking opens doors and presents exciting opportunities for career growth!
Whether you have an interest in wildlife careers or want to learn about the incredible wildlife that has adapted to and is thriving in urban areas, this interview is a must-listen. Join me as I chat with Dr. Seth Magle, and prepare to be inspired by the wonders of urban wildlife and the possibilities they hold for research and conservation.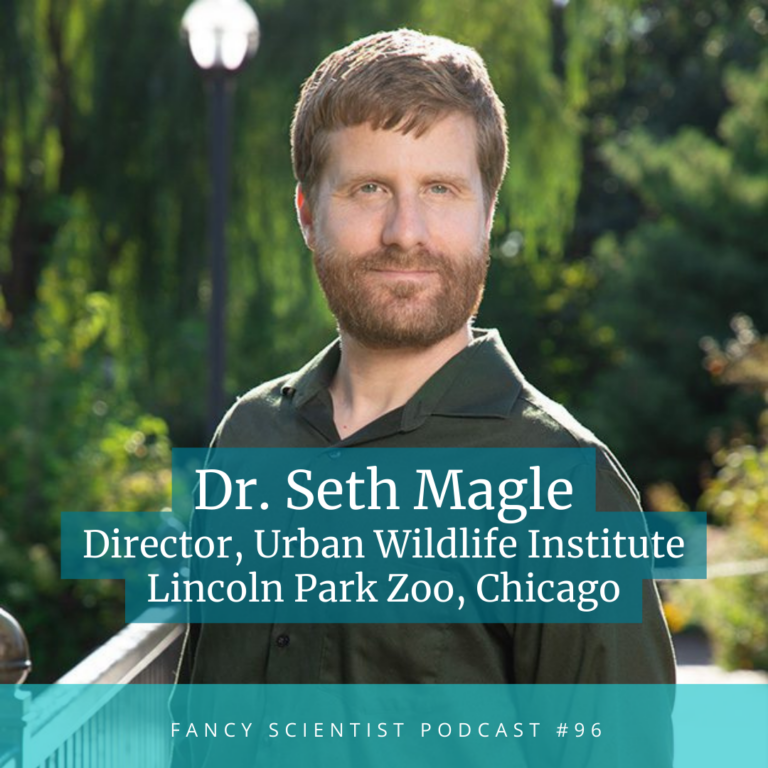 Stay tuned until the end, where Seth shares valuable advice that compliments my own insights.
Specifically, we discussed:
The significance of studying urban wildlife and its link to conservation

The limitations of our knowledge, why there is a lack of information about urban wildlifes, and the need for further research

The diverse opportunities available within zoo settings

The power of networking in wildlife careers

What zoo jobs are like and how to get started in them

And MORE
Resources and Sources in What if Cities Weren't the Bad Guys?