Today's episode was inspired by two different events. In my last podcast, I talked about money mindset and a wildlife biologist posted this on my Instagram: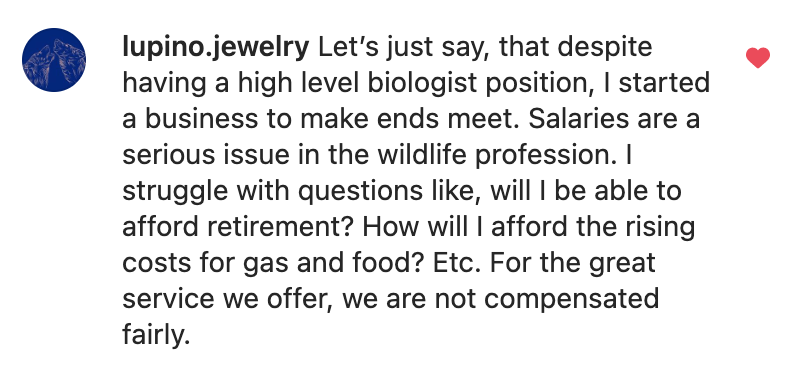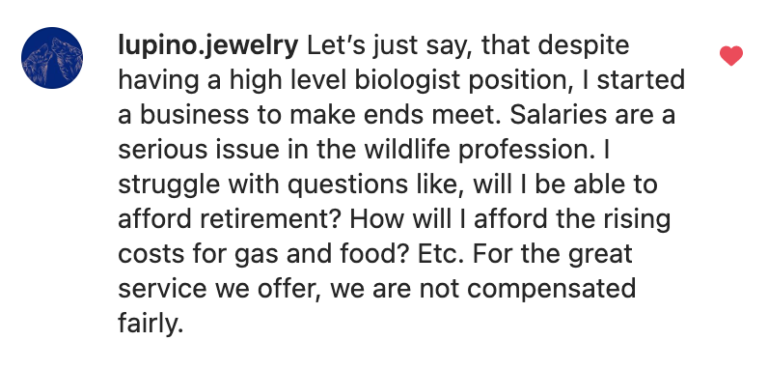 At around the same time, I was having some struggles in my business – specifically how to talk about my program to potential student.
I was thinking about purchasing a new course to help me with this problem and I was asking my mastermind group members what they thought.
It was a big chunk of change: $2,000. Normally we encourage each other to invest in ourselves, but one of my members felt like I already had the training I needed – and that it was more of my mindset I needed help with. 
She also suggested I could receive free training if I sign up to be an affiliate for a program I enrolled in two years ago. I didn't think I could do it because I didn't think the program would be fit for my audience, but she pushed me anyway to get me to learn more about the process.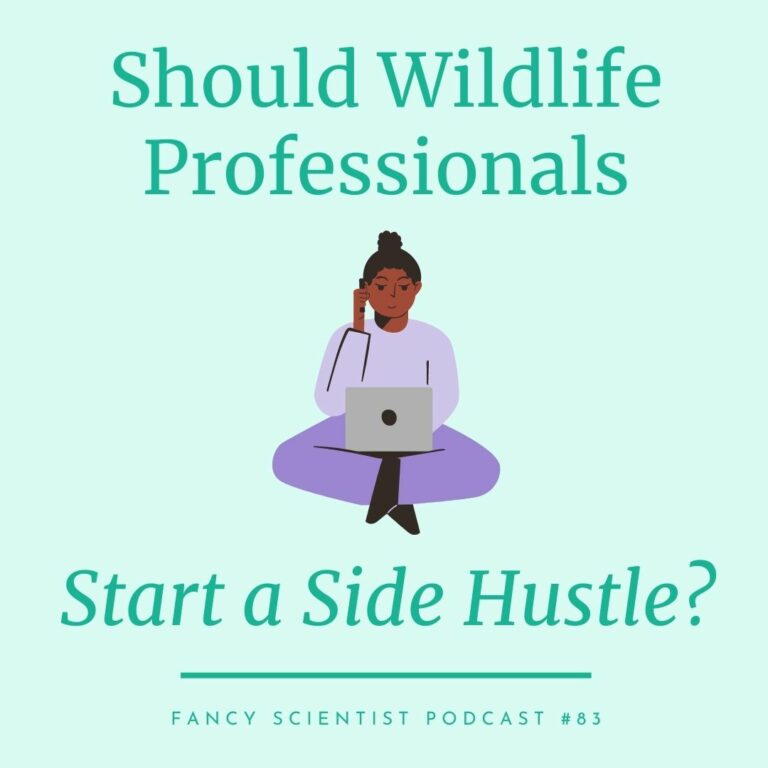 Shortly after I signed up, the wildlife biologist above made that comment. I also thought about another wildlife biologist with a big following on Instagram who sells products and then I thought, maybe there is something to this? Maybe this is something my audience would be interested in. 
I am blown away by the opportunity that is out there nowadays and I invite you to join me to entertain the thought of starting your own digital side hustle. 
Resources and Sources in Should Wildlife Professionals Start a Side Hustle?
Stephanie Schuttler is a wildlife biologist with 17 years of experience in mammal ecology and conservation, education, and outreach. Read her inspirational story, "My Unexpected Journey Into Science" to find out how she went from the daughter of a jeweler to a Ph.D. in wildlife biology. Feel free to contact Stephanie here.