To recap, a couple of months ago, I put up a post on social media asking for people in wildlife biology, ecology, or zoology careers to help me out with some research.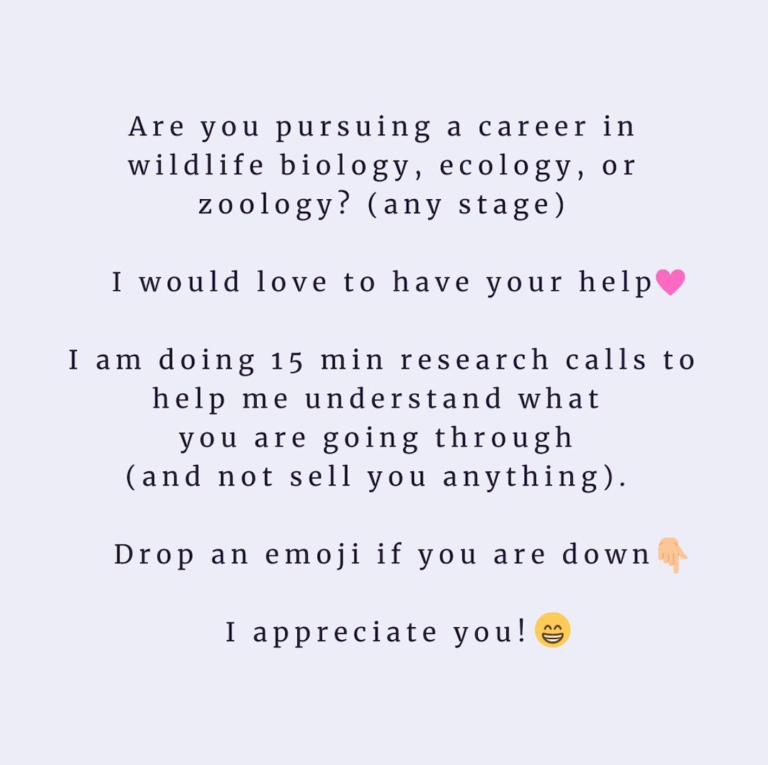 The main question I asked to the people I interviewed was: "What is the problem you are struggling with most in regard to this career?"
In this episode, I cover the remaining answers given by people. The responses cover a large spectrum of issues that need to be addressed in our field such as facing potential discrimination against age or  chronic health issues, salaries, and getting into or finding schools.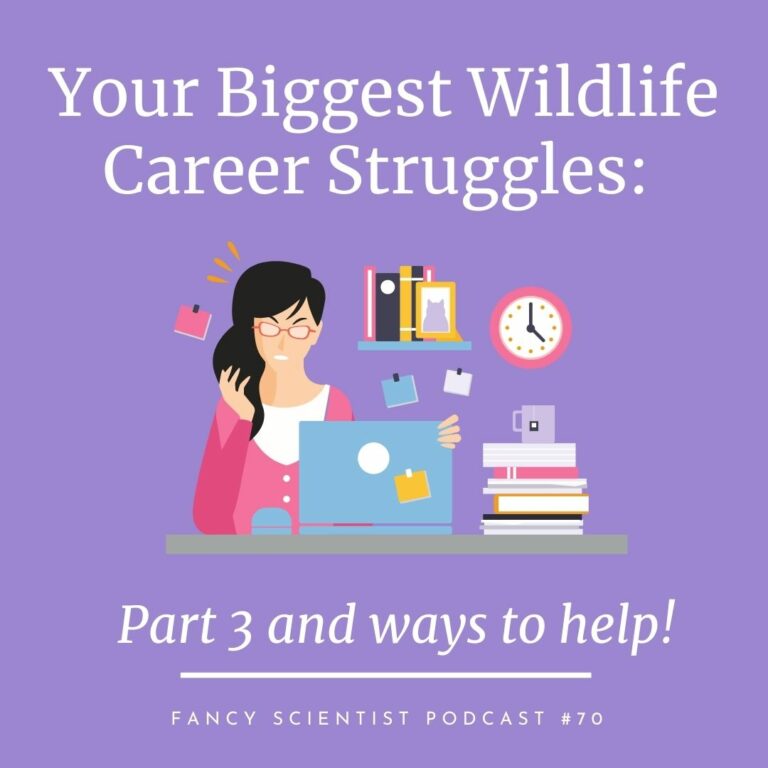 As always, I offer my tips to help you get through these issues!
Resources and Sources in Your Biggest Struggle Part 3
Stephanie Schuttler is a wildlife biologist with 17 years of experience in mammal ecology and conservation, education, and outreach. Read her inspirational story, "My Unexpected Journey Into Science" to find out how she went from the daughter of a jeweler to a Ph.D. in wildlife biology. Feel free to contact Stephanie here.