Through my 17 years in research, one of the biggest lessons I learned is that science alone cannot solve the biodiversity crisis. We need people to care and to change their behaviors. 
People tend to view corporations as the enemy of conservation – and with good reason, they pollute, cause deforestation, and destroy habitats. But the truth is, we need to work with them if we want to solve this problem due to their large impact. 
Therefore, when Lavaniya Das reached out to me to discuss how corporations view climate change and what they are doing about it, I was eager to speak to her.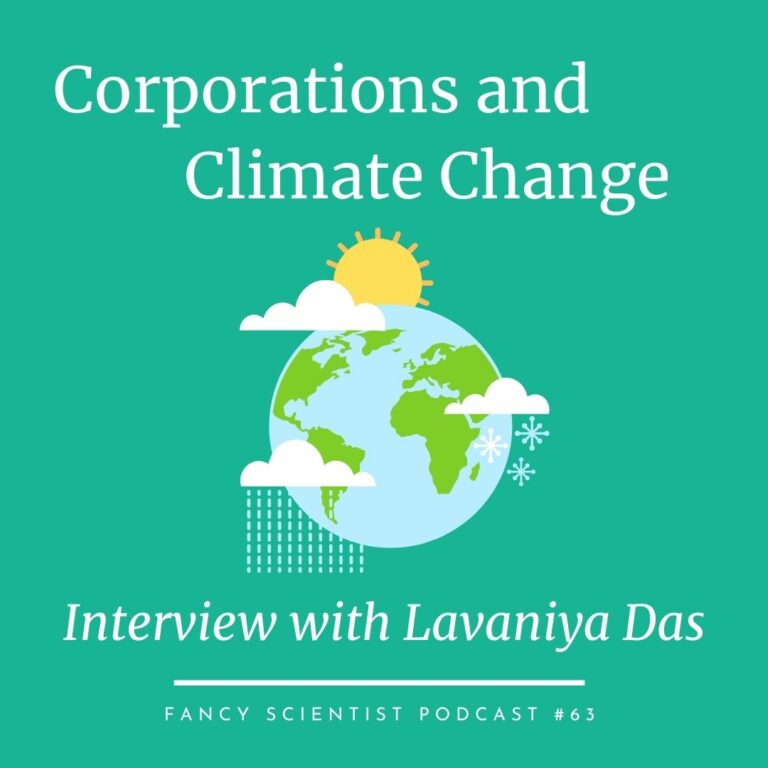 Lavaniya is a marketing professional with ten years of experience across Entertainment, eSports, SaaS, Telecommunications, B2B and B2C marketing, and now Renewable Energy and Venture Capital. She has in-depth knowledge and a solid understanding of the digital side of content creation and how it can be used in marketing from direct marketing to social media to building sales pipeline.
We talk about much more than just corporations and climate change – from the future of plastics to marketing conservation and urban London foxes. Enjoy this wide-ranging conversation where the world of science merges with marketing and corporations. 
Resources and Sources in Corporations and Climate Change
Stephanie Schuttler is a wildlife biologist with 17 years of experience in mammal ecology and conservation, education, and outreach. Read her inspirational story, "My Unexpected Journey Into Science" to find out how she went from the daughter of a jeweler to a Ph.D. in wildlife biology. Feel free to contact Stephanie here.