In this episode of the Fancy Scientist podcast, I interviewed a student of mine for my first ever group program! In July of 2020, I launched Confusion to Clarity, a program I designed for students to figure out their career paths in wildlife biology. 
Throughout my journey, I've found that there are careers tangential to wildlife biology and that they require different skills and experiences. There are so many different directions to go in – even within research itself. That's why I designed this program. 
Listen to me chat with Master's student Hannah Som on her journey to becoming a student and what she learned as a student in the first round of my Confusion to Clarity program. We talk about how she transformed and the value of getting super clear on what you want in your wildlife biology career.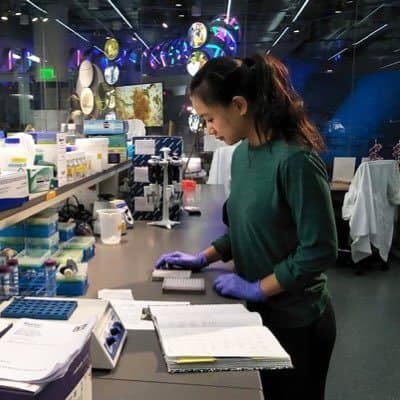 Specifically, we talk about:
Hannah's background and how she found science as a careers, specifically herpetology
How she got started as a scientist
What she learned from the Confusion to Clarity Program
What she found most valuable from the program
Resources and Sources Mentioned in Why You Need to Clarify Your Career NOW
Stephanie Schuttler is a wildlife biologist with 17 years of experience in mammal ecology and conservation, education, and outreach. Read her inspirational story, "My Unexpected Journey Into Science" to find out how she went from the daughter of a jeweler to a Ph.D. in wildlife biology. Feel free to contact Stephanie here.