We're still pretty new into the new year so it's the perfect time to talk about vision. I've been talking about the importance of having a vision for the longest time, but I haven't talked about what it is or really how to do it. 
You see, I always had goals, but they were either pretty obvious or pretty short term. I didn't have an overall vision. So when it came to graduating from my Ph.D. and then looking for a job, I quite honestly felt lost. And I know I am not alone. I've talked to a lot of graduates and so many of them feel lost today. 
With vision, we're going much deeper than just goal setting – we are really getting down to who you are as a person. 
On this podcast, talk about what it means to have a vision for your career or personal life, how I created my vision, and some questions that I use to help me define my vision. 
I also share how important vision has been for me for getting things done, enjoying my life, feeling accomplished, and productive, and really working on the things that matter to me and my career.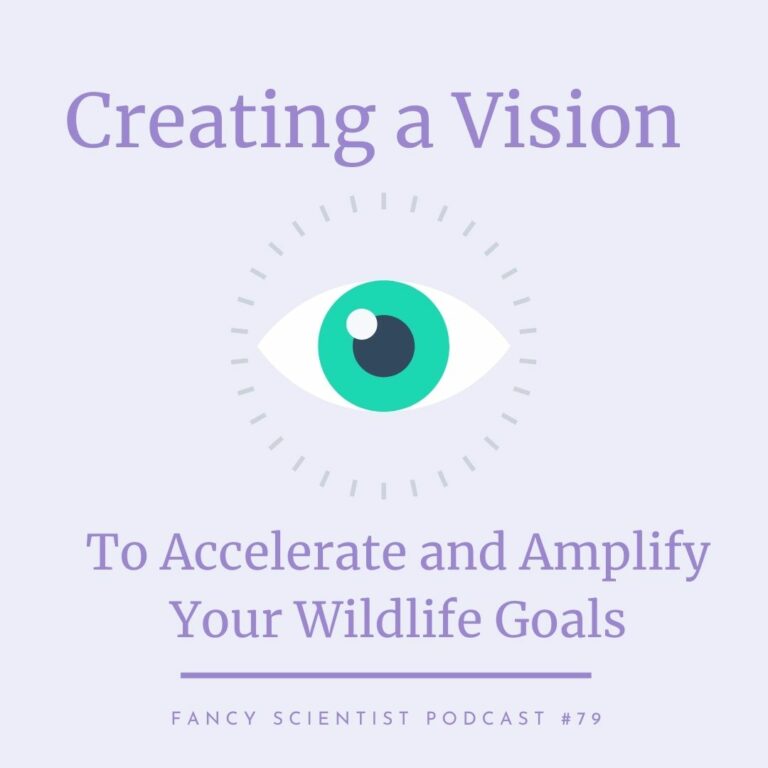 So let's not hesitate anymore. No matter where you are, get started today. You don't need to wait until January rolls around again. Let's talk about how to create a vision for yourself today!
Resources and Sources in Creating a Vision
Stephanie Schuttler is a wildlife biologist with 17 years of experience in mammal ecology and conservation, education, and outreach. Read her inspirational story, "My Unexpected Journey Into Science" to find out how she went from the daughter of a jeweler to a Ph.D. in wildlife biology. Feel free to contact Stephanie here.