Another new species to our Indian camera traps – welcome the sloth bear! This fuzzy bear is only found on the Indian subcontinent with 90% of its range in India. Sloth bears have white v-shaped blazes on their chest and have longer hair giving them a shaggy look.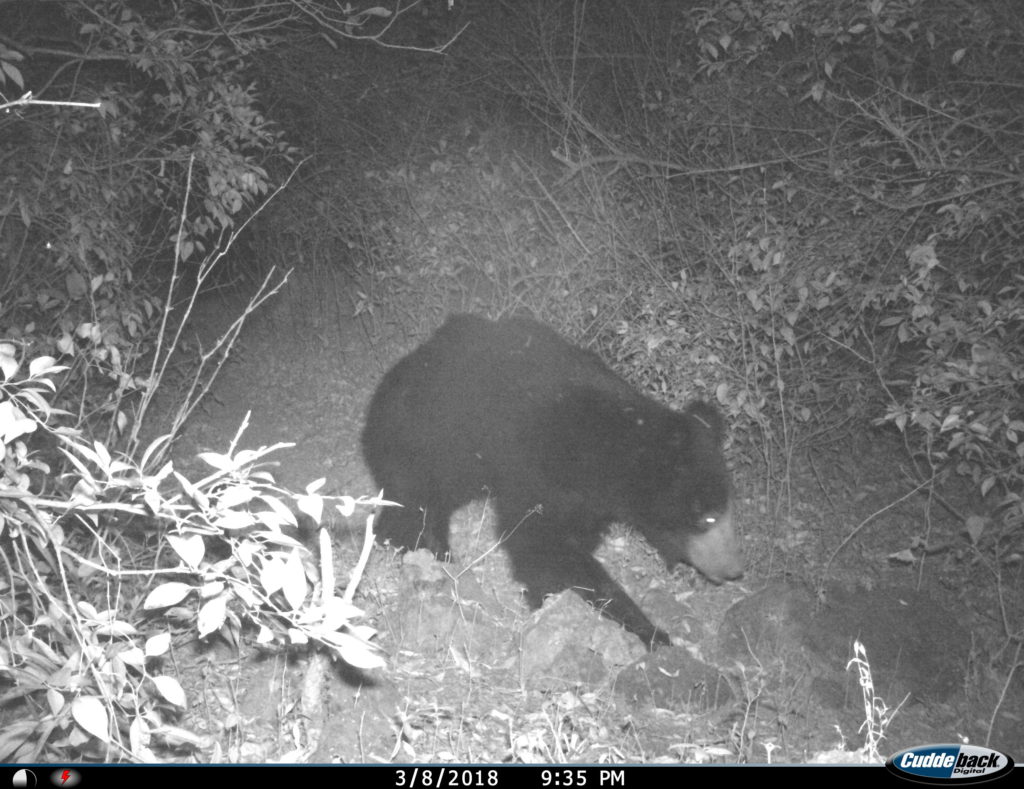 Fun fact – sloth bears' lips are so flexible and long that they can be stretched over their nostrils. Why would they want to do this? It can help protect them against insects or dust. But also this, along with missing front incisors, helps them eat insects like termites. They can suck them up from the mounds more easily.
Like a lot of other bears, even though sloth bears are in the order Carnivora, they mostly "hunt" fruits and insects, but will eat carrion when they find it. By eating fruit, they are seed dispersers because when they poop, the seeds come out. One study found that six species of plants grow better when they are passed by a sloth bear.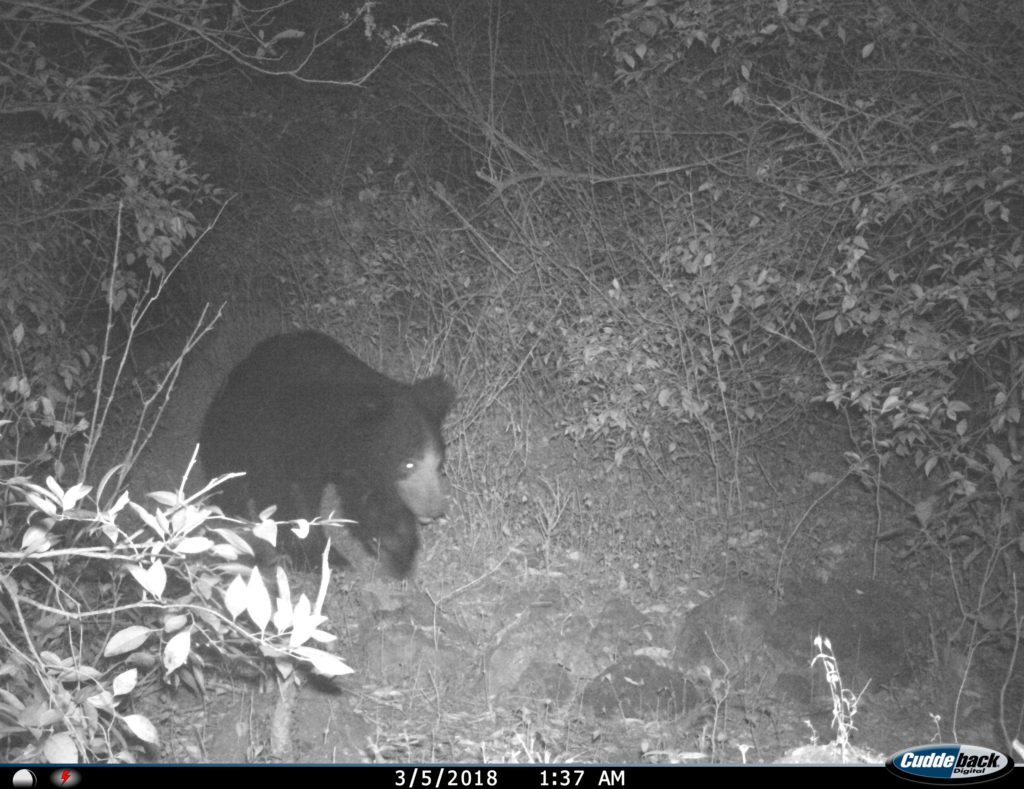 Sloth bears are vulnerable and in decline, and more research is needed on their numbers. There are few good estimates of sloth bear populations, which is why getting them on camera traps is important! However, getting reliable estimates will have to come from meta-analyses of studies as camera trap surveys often report low detections, which makes it harder to estimate abundance. This is why we need Wildlife Insights (and why I am proud to be a part of it), an open source camera trapping database which will aggregate studies and make important data like these available.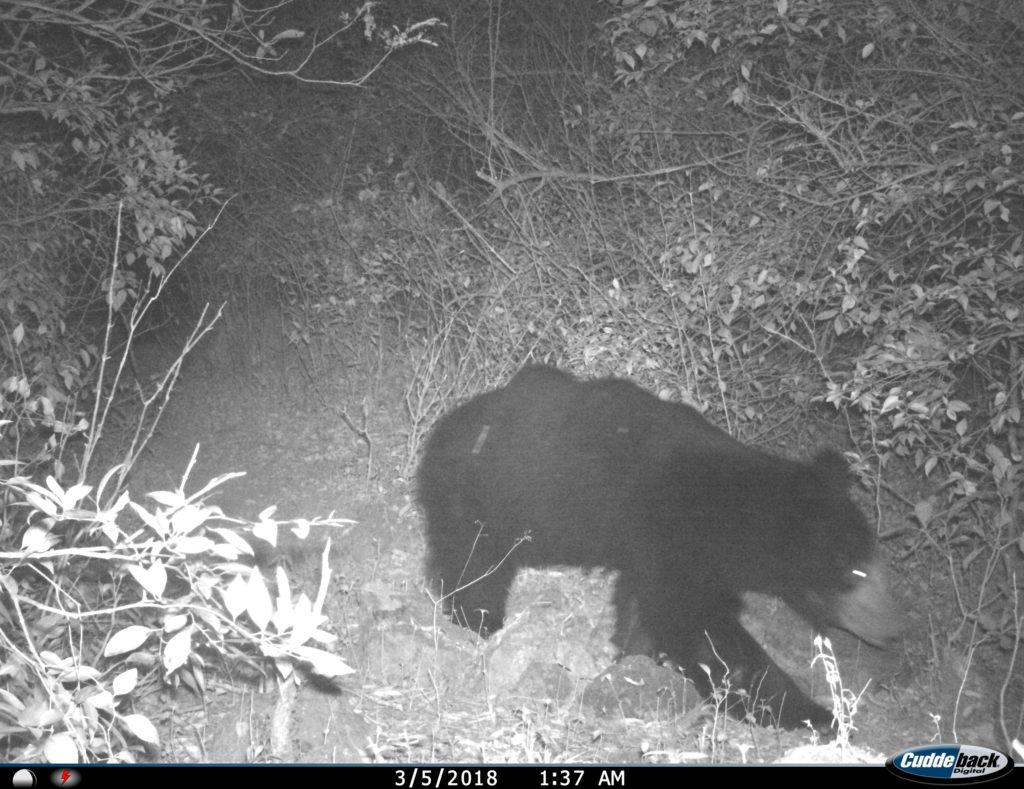 I was surprised to find out that sloth bears sometimes attack humans because they seem like such a small bear. One study found that this happened most frequently when people were defecating in the forest. What a terrible way to be attacked! Finally, sloth bears have been commonly used as performing bears (dancing bears) in the streets of India, which is definitely not good for the bears. Thankfully, this was banned in 1972, however it still continues today, mostly in rural areas. For tips on responsible wildlife tourism, check out my blog on ethical wildlife tourism.
Stephanie Schuttler is a wildlife biologist with 17 years of experience in mammal ecology and conservation, education, and outreach. Read her inspirational story, "My Unexpected Journey Into Science" to find out how she went from the daughter of a jeweler to a Ph.D. in wildlife biology. Feel free to contact Stephanie here.