*This post contains affiliate links. As an Amazon Associate, I earn from qualifying purchases. This means when you make a purchase, I get a commission at no cost to you! Read more about my affiliates on my Affiliate Links Disclaimer.
Three species make up the rabbits of North Carolina. They include: the Eastern cottontail, Appalachian cottontail, and the marsh rabbit.
Rabbits are not rodents, they are in the order the order lagomorpha along with pikas. All of the rabbits of North Carolina are cottontails. Cottontails have smaller ears than hares and jackrabbits.
Now let's meet the rabbits of North Carolina! All photos are from the eMammal.
Eastern Cottontail
If you see a rabbit in North Carolina, it is HIGHLY likely it is an Eastern cottontail (Sylvilagus floridannus). You can find Eastern cottontails all over the state. They are highly adaptable. In our study looking at mammals across a wild to urban gradient in Raleigh, NC and Washington DC, we found Eastern cottontails equally in the more wild and developed areas.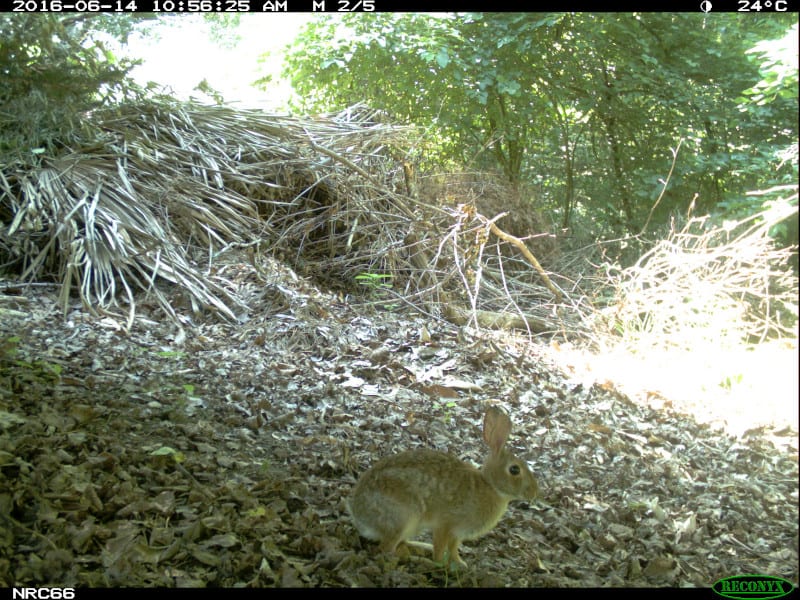 Eastern cottontails tend to like more open areas like fields or your lawn. We rarely find them in the forest on our eMammal camera traps because they eat a lot of vegetation low to the ground (they are short) like grasses, but also seeds, flowers, fruit, and twigs.
All lagomorphs are adapted to process large volumes of vegetation. They even reingest their fecal matter (poop)! They do this to increase the nutritional value of the foods that they eat. Gross, but it works for them.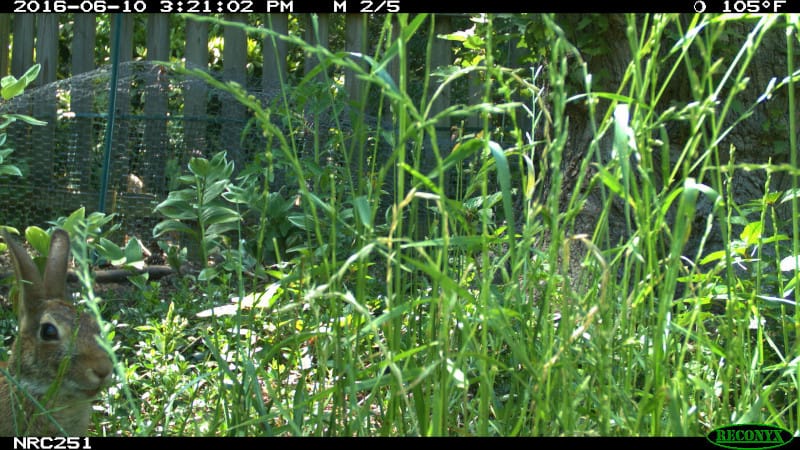 Fun fact: Did you know that baby rabbits are called kittens?
The Eastern cottontail is the most fecund (the reproduce the most) of the rabbits of North Carolina and even the Sylvilagus genus! They can have up to 35 kittens in a year!
Not only can a rabbit produce a lot of kittens, but they also have induced ovulation. In induced ovulation, an egg is released in response to copulation (mating), meaning that females are able to conceive immediately after birth! In contrast, other mammals have to depend on their estrus cycle. For example, elephants are only receptive for several days every four years after they give birth.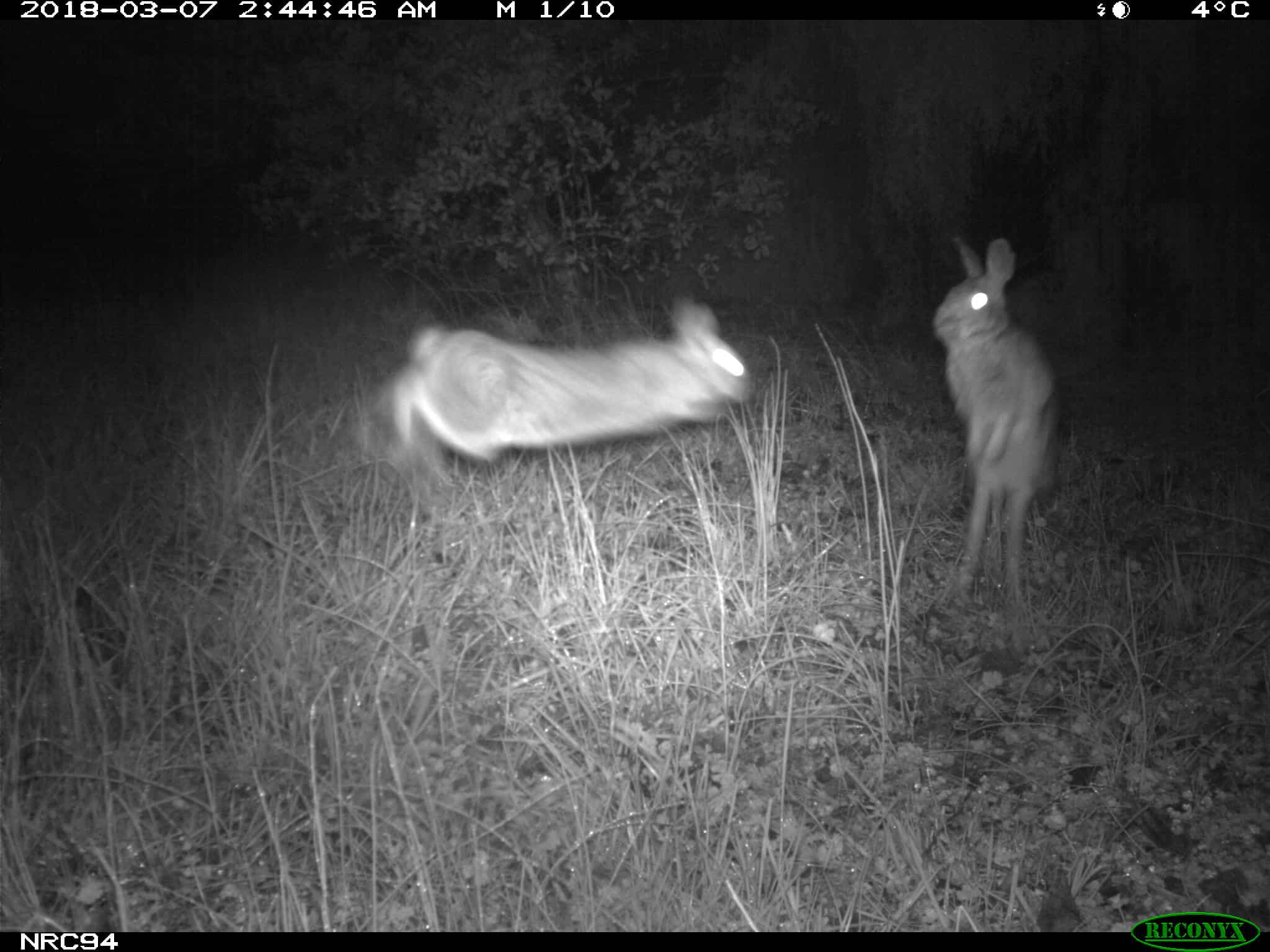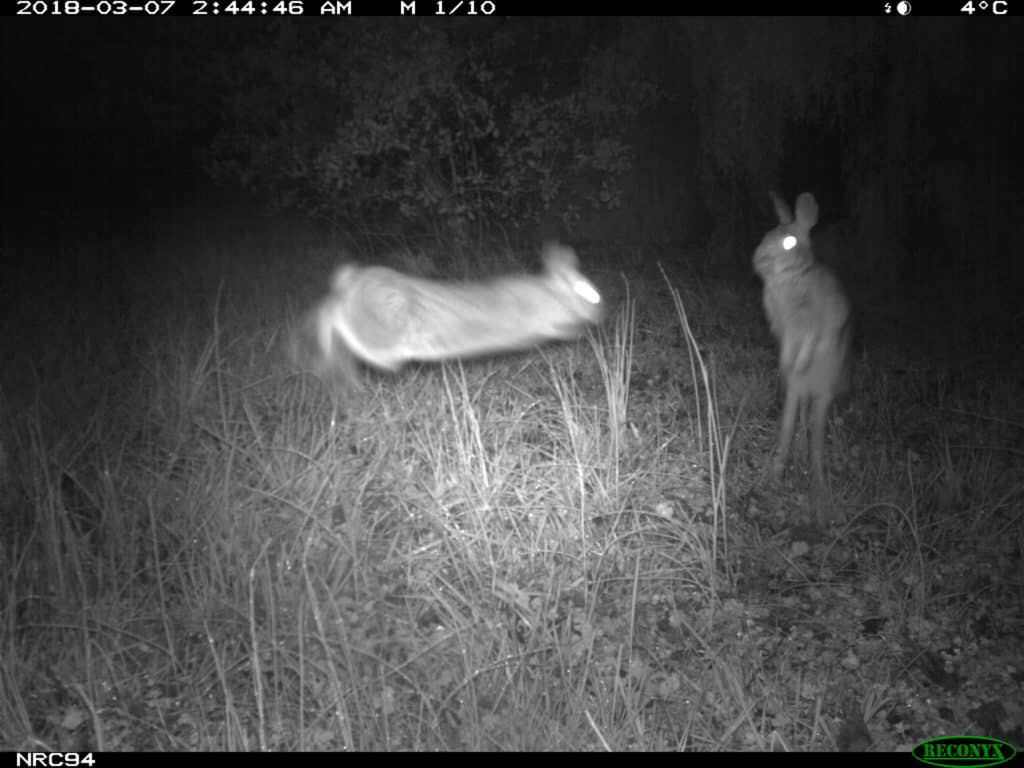 Appalachian Cottontail
Scientists originally thought the Appalachian cottontail (Sylvilagus obscura) was the New England cottontail, until a study in 1992 revealed genetic differences making it a separate species.
These cottontails are only found in western North Carolina and can only be confused with the Eastern cottontail.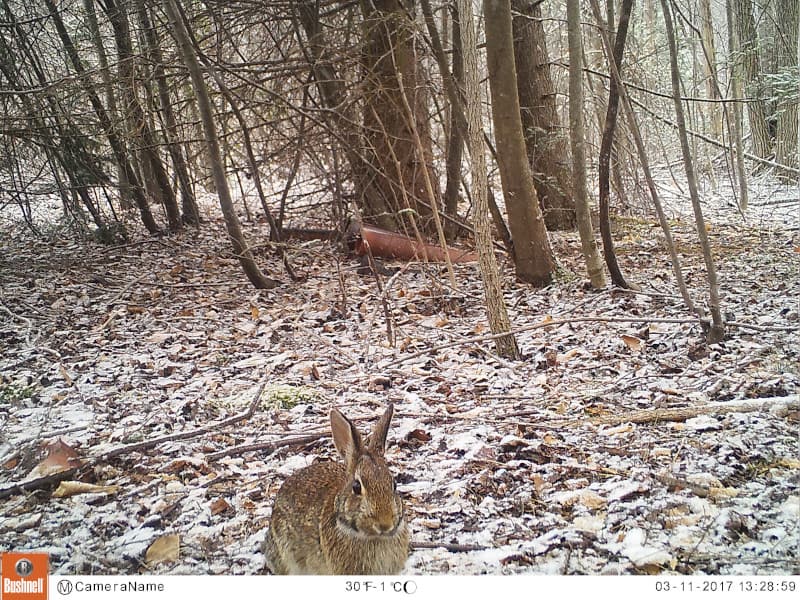 You can tell Appalachian cottontails apart from Eastern cottontails is by a black spot in between their ears, black edging along the front of their ears, and smaller ears compared to the Eastern cottontails. I am not going to lie – the rabbits of North Carolina are hard to tell apart visually, especially if you don't see the areas where they have the biggest differences. The more reliable method though is by looking at skull differences, but this would require for the cottontail to not be alive.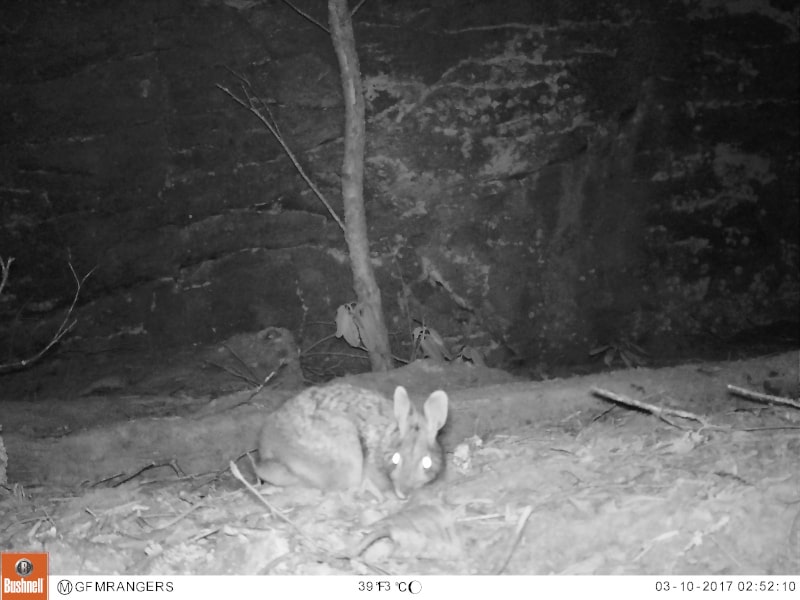 Appalachian cottontails are rare overall, making it difficult to study and understand population trends of this species. They are thought to be declining though. There are few studies in general on this species.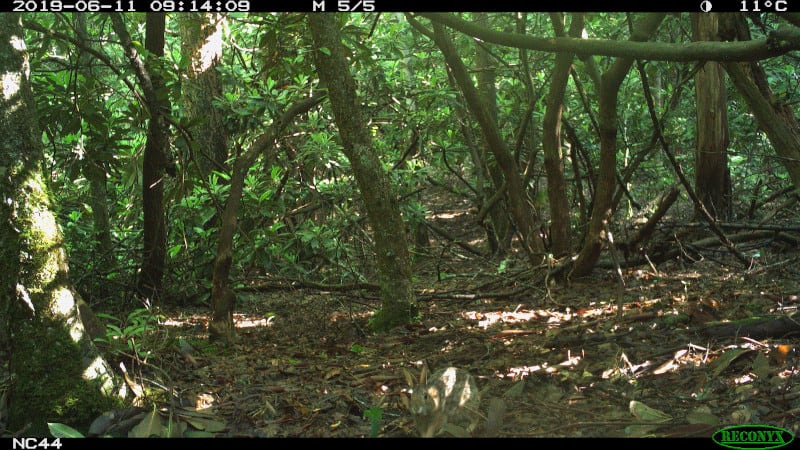 Marsh Rabbit
At first glance, the marsh rabbit (Sylvilagus palustris) looks like a regular ole Eastern cottontail, but did you know that it can SWIM?
The marsh rabbit is found on the Eastern side of North Carolina and can only be confused with the Eastern cottontail. These rabbits like low elevation areas with swamps, marshes, and lake borders.
You can identify marsh rabbits from the Eastern cottontail by their smaller ears and the dark, bluish-gray fur on its tail giving it the nickname "blue tail."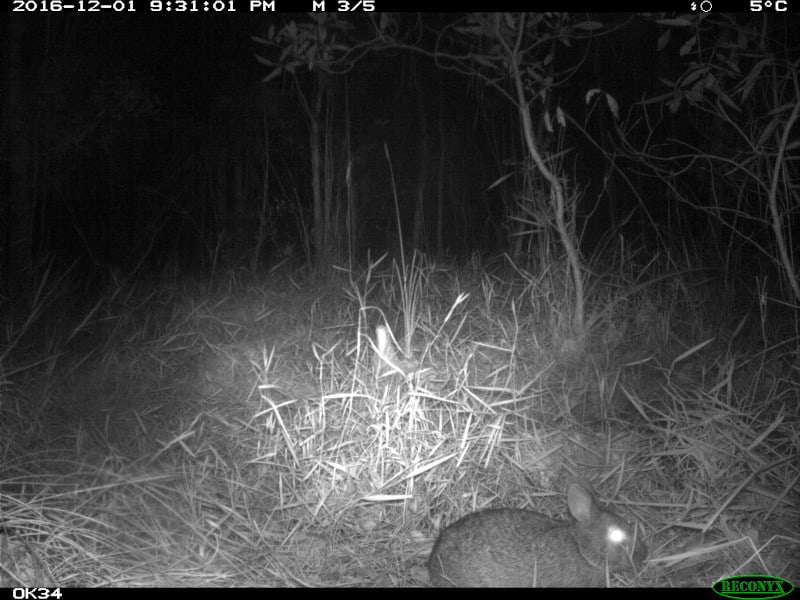 You would be very lucky to come across a marsh rabbit. They are very secretive and nocturnal.
Even though this rabbit lives in swamps, do not call it a swamp rabbit. A swamp rabbit is a different species that lives outside of North Carolina.
Want to make your yard a friendly place for the rabbits of North Carolina? Check out my tips here.
This blog was written with the help of the Mammals of North America (by my former boss!) and the Animal Diversity Web. Mammals of North America is the best NA field guide and you can buy it here along with other tools to help you explore and learn about the natural world.
Stephanie Schuttler is a wildlife biologist with 17 years of experience in mammal ecology and conservation, education, and outreach. Read her inspirational story, "My Unexpected Journey Into Science" to find out how she went from the daughter of a jeweler to a Ph.D. in wildlife biology. Feel free to contact Stephanie here.