GETTING A JOB IN WILDLIFE BIOLOGY:
What It's Like and What You Need to Know
Get your free chapter here:
WHAT IF YOU NEVER HAD TO:
Be confused about where to start in this career or the next step to take

Search blogs or Facebook groups for hours for tiny bits of advice

Stress about missing out on courses, degrees, or experiences that could affect your ability to get jobs

Wonder why you keep getting no responses on job applications
Worry that you will regret not trying to get a wildlife biology job
Getting a Job in Wildlife Biology will clear up your confusion about careers, alleviating your worries and anxiety. You'll learn what career options are available in wildlife biology and tangential fields, how to make yourself competitive for jobs, and the exact steps I took to become a wildlife biologist.
Aspiring Wildlife Biologists NEED THIS BOOK!
"If you are an aspiring wildlife biologist who is curious and want more tips and pointers on navigating this field, GET THIS BOOK! Follow Wildlife Biologist of 17 years Dr. Stephanie Schuttler as she talks about her personal journey and research as well as career opportunities, educational requirements, and how you can become competitive in this field."
"An easily digestible, yet packed, read with all the information and tips one would need to know about wildlife biology jobs. ...This book is written in a way that can been read by youth to early career professionals to someone further along in their career or even thinking about switching! 100% worth investing in purchasing!"
Is This You?
You want a career in wildlife biology, but are not sure what it's all about

You want to be a wildlife biologist, but have no idea how to do it

You are already on the path to becoming a wildlife biologist, but hear about how hard it is to get a job

You are in an wildlife biology degree program, but are not sure what all of the career options are

You want to transition to a wildlife biology career, but are worried it's too late or you are too old
What if there was something that made the path to wildlife biology careers clear?​
That's EXACTLY why I wrote Getting a Job in Wildlife Biology
All of my decisions in my wildlife biology career were based on asking others for help. I would ask any professional I could talk to for advice on my next step.
But before I started, I wish someone had just laid it out all for me. 
I do exactly that for you in Getting a Job in Wildlife Biology: What It's Like and What You Need to Know. You'll follow my journey to become a wildlife biologist studying animals all over the world. I lay out the six major job categories and the seven workplaces now so you understand what courses or experiences you need to get to be competitive for those jobs before you are deep into your career. 
You'll get almost two decades worth of knowledge in this field in just one book allowing you to avoid mistakes, save time and money, and make the decisions that are right for you.
Big picture career advice for multiple fields of biology
"This was a great foundational book for the world of biological research and study. I can attest to the accuracy of her opinions and facts as a marine biology college graduate. This is is a comprehensive text for readers of any age and career level."
Got your Bachelor's degree and wondering "What now?"
"This book is full of great info about the field of wildlife biology, but also just life itself. All the practicality of a textbook guide, but it reads like sitting down with a friend and hearing their story. I wish I had this book to reference when I was just starting out in college, but still so useful now!"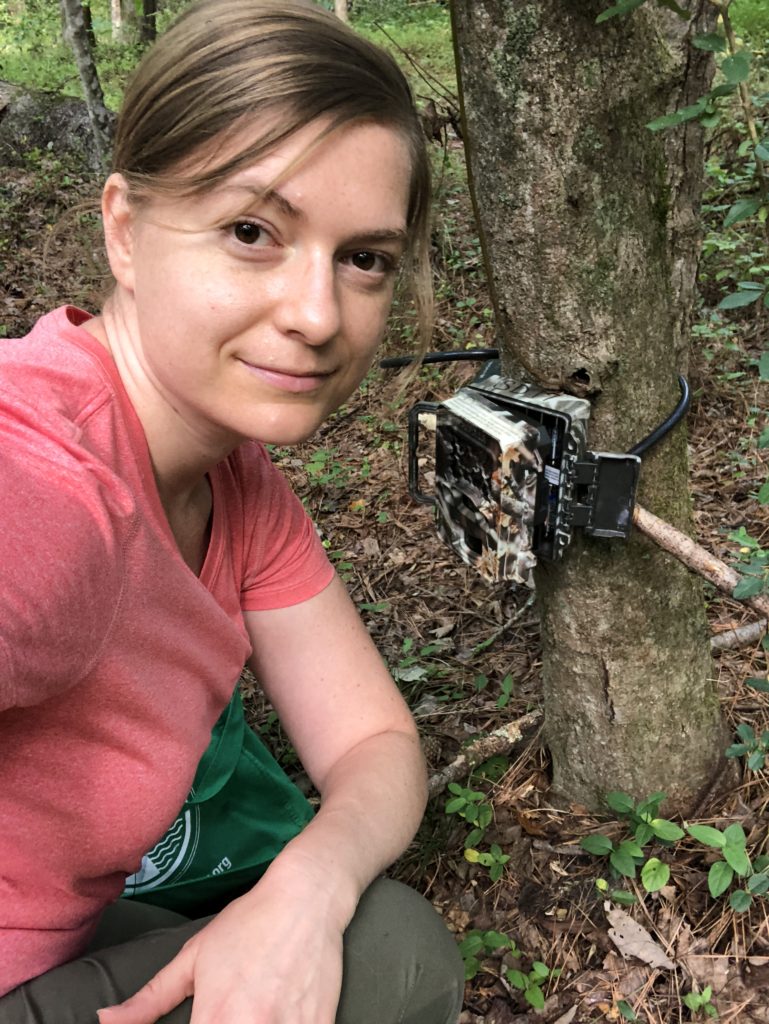 Hi, I'm Dr. Stephanie Schuttler (AKA the Fancy Scientist) and I've been working in the field of wildlife biology since 2003. I have a lot of experience:
BA in 2003, 3 internships, Ph.D. in 2012, 6 years of postdoc
20+ peer-reviewed scientific publications in top journals like Frontiers in Ecology and the Environment

,

Bioscience

, and

Methods in Ecology and Evolution

 

 

Publications in animal behavior, mammal communities, predator-prey relationships, non-invasive genetics, satellite telemetry, social science, and citizen science

 

Study species and systems across four continents

Work experience in the government, zoos, museums, academia, and alongside nonprofits

Researcher on large, collaborative open access projects like eMammal and Wildlife Insights
Great for Career Exploration
"This was a gift for a college student considering pursuing a career in the field. He was very happy with the book. He had done some research and seen other materials by the author and really appreciated her honest, real world advice to help him get a realistic idea of this career field and job prospects."
Great read and bonus content!
"This book is a helpful reality check for those wanting to pursue a career in wildlife biology but also other outdoor conservation careers - they are competitive but Stephanie's advice will give you an advantage. In addition, you will get access to her online course and her private facebook group which she frequently updates with information. Thanks for writing this, Stephanie aka Fancy Scientist!"