GETTING A JOB IN WILDLIFE BIOLOGY:
What It's Like and What You Need to Know
WHAT IF YOU NEVER HAD TO:
Be confused about where to start in this career or the next step to take

Search blogs or Facebook groups for hours for tiny bits of advice

Stress about missing out on courses, degrees, or experiences that could affect your ability to get jobs

Wonder why you keep getting no responses on job applications
Worry that you will regret not trying to get a wildlife biology job
Getting a Job in Wildlife Biology will clear up your confusion about careers, alleviating your worries and anxiety. You'll learn what career options are available in wildlife biology and tangential fields, how to make yourself competitive for jobs, and the exact steps I took to become a wildlife biologist.
Aspiring Wildlife Biologists NEED THIS BOOK!
"If you are an aspiring wildlife biologist who is curious and want more tips and pointers on navigating this field, GET THIS BOOK! Follow Wildlife Biologist of 17 years Dr. Stephanie Schuttler as she talks about her personal journey and research as well as career opportunities, educational requirements, and how you can become competitive in this field."
"An easily digestible, yet packed, read with all the information and tips one would need to know about wildlife biology jobs. ...This book is written in a way that can been read by youth to early career professionals to someone further along in their career or even thinking about switching! 100% worth investing in purchasing!"
"Real World" and Detailed Perspective of Wildlife Biology as a Career
Wow!!! This is an excellent resource book! The author...shares her valuable insights into this field. This was such an impressive "real world" introduction to the various aspects and layers of a career path in Wildlife Biology. She seamlessly blends her personal life experiences, objective analysis, and helpful informational resource lists. She's very open about the highs and lows that can occur while pursuing this degree and career. I really liked how she was blunt and didn't sugar-coat the academic, fieldwork, and job challenges to expect.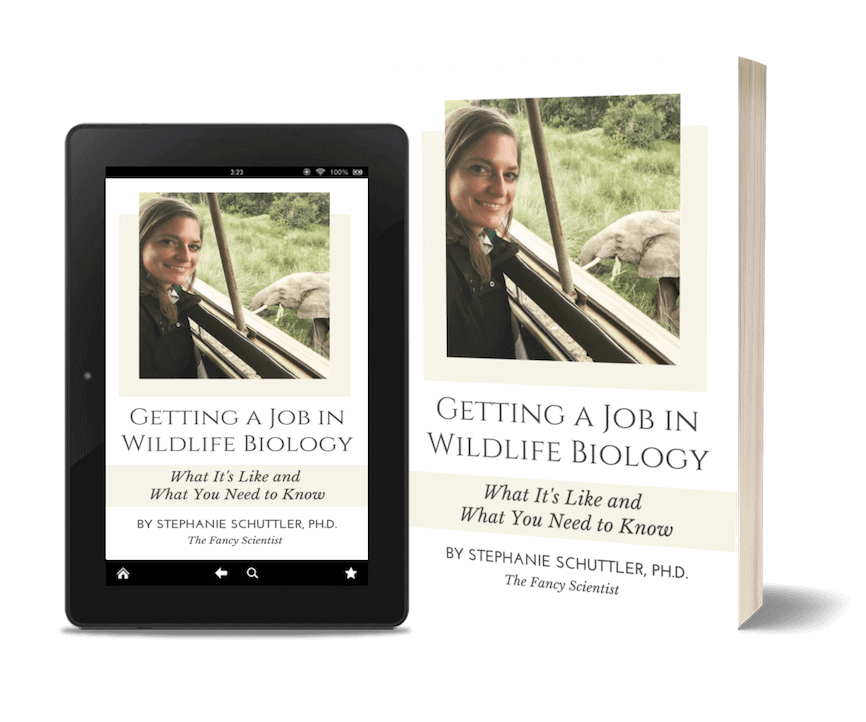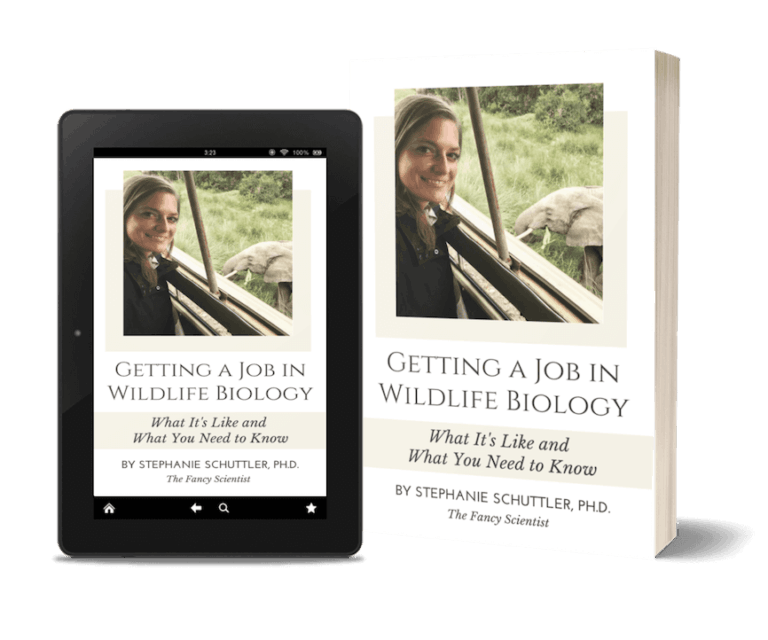 Is This You?
You want a career in wildlife biology, but are not sure what it's all about

You want to be a wildlife biologist, but have no idea how to do it

You are already on the path to becoming a wildlife biologist, but hear about how hard it is to get a job

You are in an wildlife biology degree program, but are not sure what all of the career options are

You want to transition to a wildlife biology career, but are worried it's too late or you are too old
What if there was something that made the path to wildlife biology careers clear?
That's EXACTLY why I wrote Getting a Job in Wildlife Biology
All of my decisions in my wildlife biology career were based on asking others for help. I would ask any professional I could talk to for advice on my next step.
But before I started, I wish someone had just laid it out all for me. 
I do exactly that for you in Getting a Job in Wildlife Biology: What It's Like and What You Need to Know. You'll follow my journey to become a wildlife biologist studying animals all over the world. I lay out the six major job categories and the seven workplaces now so you understand what courses or experiences you need to get to be competitive for those jobs before you are deep into your career. 
You'll get almost two decades worth of knowledge in this field in just one book allowing you to avoid mistakes, save time and money, and make the decisions that are right for you.
Start reading Getting a Job in Wildlife Biology to learn about the career options and the exact path I took to become a wildlife biologist.  
Big picture career advice for multiple fields of biology
"This was a great foundational book for the world of biological research and study. I can attest to the accuracy of her opinions and facts as a marine biology college graduate. This is is a comprehensive text for readers of any age and career level."
Got your Bachelor's degree and wondering "What now?"
"This book is full of great info about the field of wildlife biology, but also just life itself. All the practicality of a textbook guide, but it reads like sitting down with a friend and hearing their story. I wish I had this book to reference when I was just starting out in college, but still so useful now!"
3 chapters on my work experiences: highs and lows

1 chapter on my job interviews and outcomes

6 chapters of advice: job types, workplaces, degrees, and experiences
100+ links to relevant blog posts, videos, social media posts, job examples, and academic papers 

Email template to contact professors and scientists you want to work with for experience
Flowchart to help you determine the job category that is right for you
Lists of questions you can ask yourself for each job category to help you determine if it is right for you
Get support and learn from your peers 

(Join now!)

Post your questions about careers and get help

Interact directly with Stephanie
I'm going to be honest...
Finding GOOD information on wildlife biology careers is hard (trust me, I've looked). Information is buried in different corners of the Internet (if it exists at all) and a lot of it is out of date or not even written by wildlife biologists. Do you think career websites know what wildlife biologists do? (Spoiler alert: they don't).
You can do what I did and ask everyone you come across who works in wildlife biology for advice in this field. But it will take you years of your time to get solid answers (that may not be right for you). 
But you don't have years to spare. You don't even have months and finding extra hours is difficult enough. You've got school, work, and experiences to pursue to build your resume. 
Additionally, a lot of the advice that I received from working professionals was out of date. Professors who have spent years in academia have no idea how competitive the job market is right now. 
So why does it have to be so hard? 
It doesn't. 
What if you could get all of the steps up front so you had clarity about what path you needed to take? Think about all of the time and money you will save by not headed down dead end paths that take you in the wrong direction.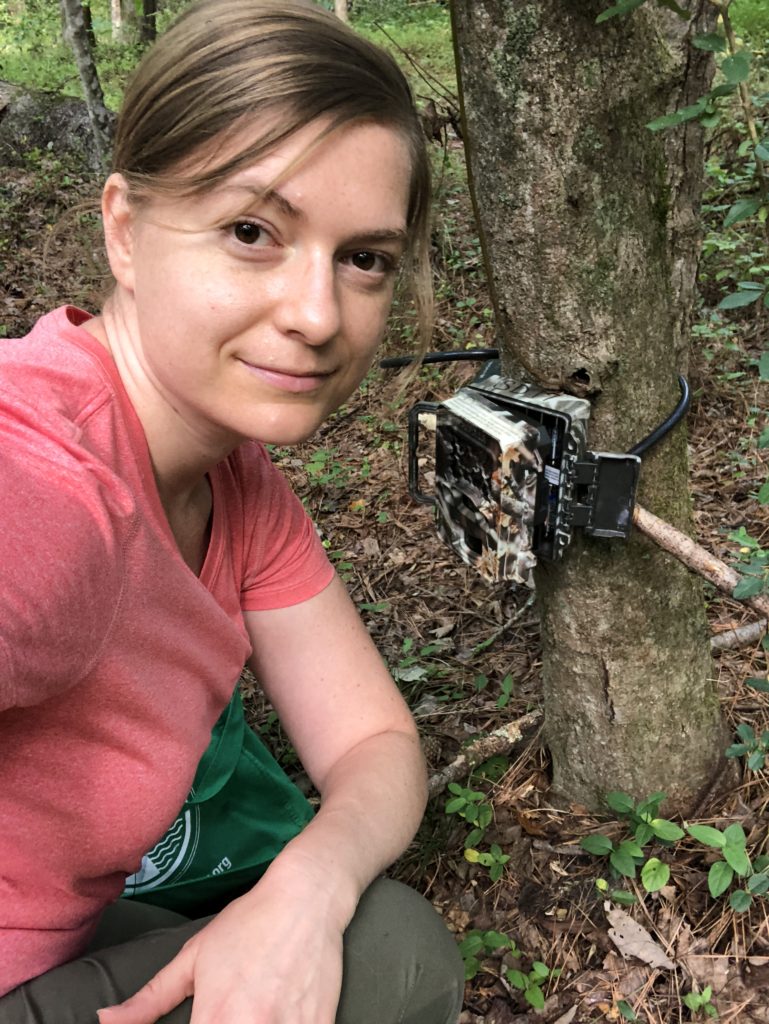 Hi, I'm Dr. Stephanie Schuttler (AKA the Fancy Scientist) and I've been working in the field of wildlife biology since 2003. I have a lot of experience:
BA in 2003, 3 internships, Ph.D. in 2012, 6 years of postdoc
20+ peer-reviewed scientific publications in top journals like Frontiers in Ecology and the Environment

,

Bioscience

, and

Methods in Ecology and Evolution

 

 

Publications in animal behavior, mammal communities, predator-prey relationships, non-invasive genetics, satellite telemetry, social science, and citizen science

 

Study species and systems across four continents

Work experience in the government, zoos, museums, academia, and alongside nonprofits

Researcher on large, collaborative open access projects like eMammal and Wildlife Insights
Great for Career Exploration
"This was a gift for a college student considering pursuing a career in the field. He was very happy with the book. He had done some research and seen other materials by the author and really appreciated her honest, real world advice to help him get a realistic idea of this career field and job prospects."
Great read and bonus content!
"This book is a helpful reality check for those wanting to pursue a career in wildlife biology but also other outdoor conservation careers - they are competitive but Stephanie's advice will give you an advantage. In addition, you will get access to her online course and her private facebook group which she frequently updates with information. Thanks for writing this, Stephanie aka Fancy Scientist!"
Fantastic resource that I highly recommend
She explains in detail her academic path, internships, job search experiences, and financial considerations...She clearly lays out the spectrum of job categories with descriptions and probable duties, the various workplaces, and education requirements for each. This helps you organize how to approach them no matter what stage of the career path you're in. She supplies countless key tips to prepare and improve your abilities in this field. I also liked that her suggestions and experiences are very modern and from a recent perspective. Overall, this book is very informative, practical, and written in an easy flowing manner.
But the truth is, I wrote this book because I was frustrated...
Even with this amount of experience and level of expertise, I was shocked at how difficult it was for me to get a permanent job in this field in the city I was living in. But it's not because I'm not good enough or don't have enough publications, it's because I didn't get the right experience for the jobs I wanted. 
In my ten years of training, no one told me that the job market would be so competitive. Even though I had a Ph.D., I was still lacking experience for jobs. 
I found out, I couldn't rely on my degree alone and that I was pigeon-holed by my research experiences.
I decided that I needed to get the word out.
Although I LOVED my Ph.D. research, I was frustrated that I spent so much time training for a job that didn't really exist as I thought it did in my mind. I know so many people are interested in studying charismatic animals like the elephants that I studied.
I don't want this to happen to you. Plain and simple. 
My personal journey and all of the steps I took to become a wildlife biologist

A detailed description of what research is, what it's like, and how it's changed

Tips for being competitive for jobs

An overview of the 6 major career types

An overview of the 7 major career workplaces

The differences between the different educational degrees

How to get experience and how early can you start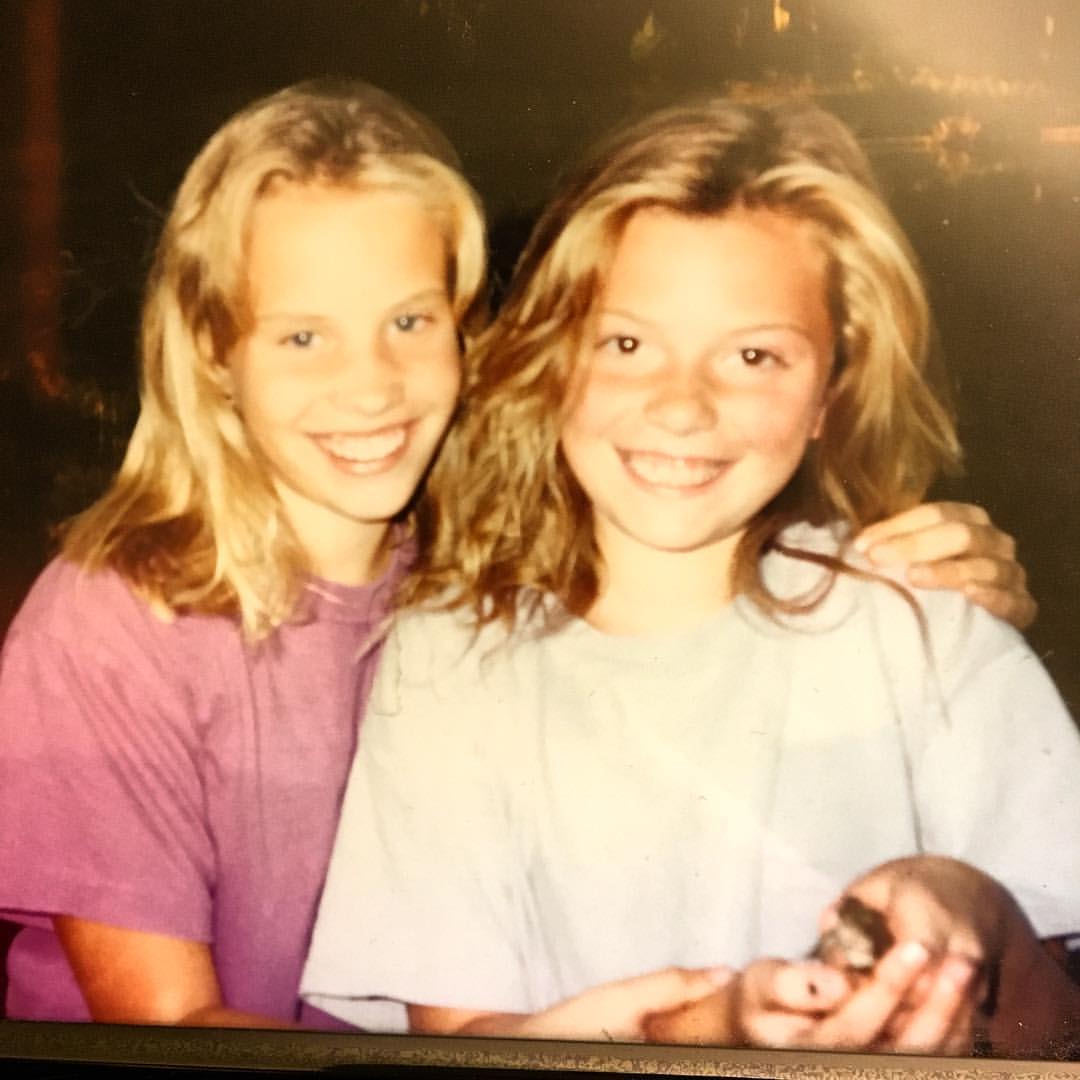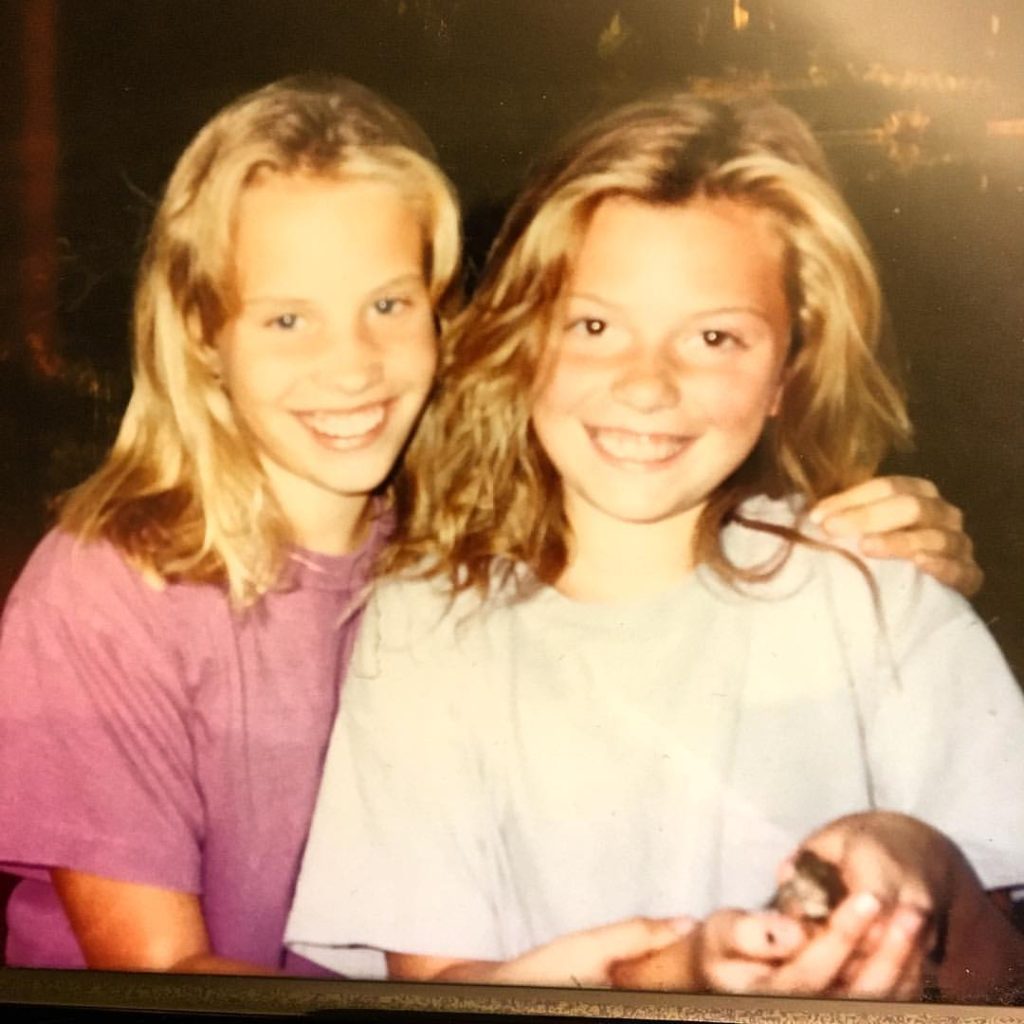 How in the world did I even decide to become a wildlife biologist? I didn't even know there was such a job! I am a first generation college student and daughter of a small family business. I had no real idea of what I wanted to do with my life with no guidance from my counselors or teachers. My family loved animals, but was not outdoorsy – we didn't even camp. Becoming a wildlife biologist was a really unexpected career for a girl like me. By reading, you'll get the inside scoop on how I pivoted in college to this unlikely career.
Once I made the decision to become a wildlife biologist, I needed experience. I took off three years before going to graduate school to intern at a reproductive biology lab at Animal Kingdom in Disney World, the Bureau of Land Management north of the Grand Canyon, and a study abroad program in Kenya. I tell you exactly what it was like – not only what I did, but what the experiences themselves were like: how I felt, what was fun, and what was hard. I keep it real and share with you the challenges most people don't talk about.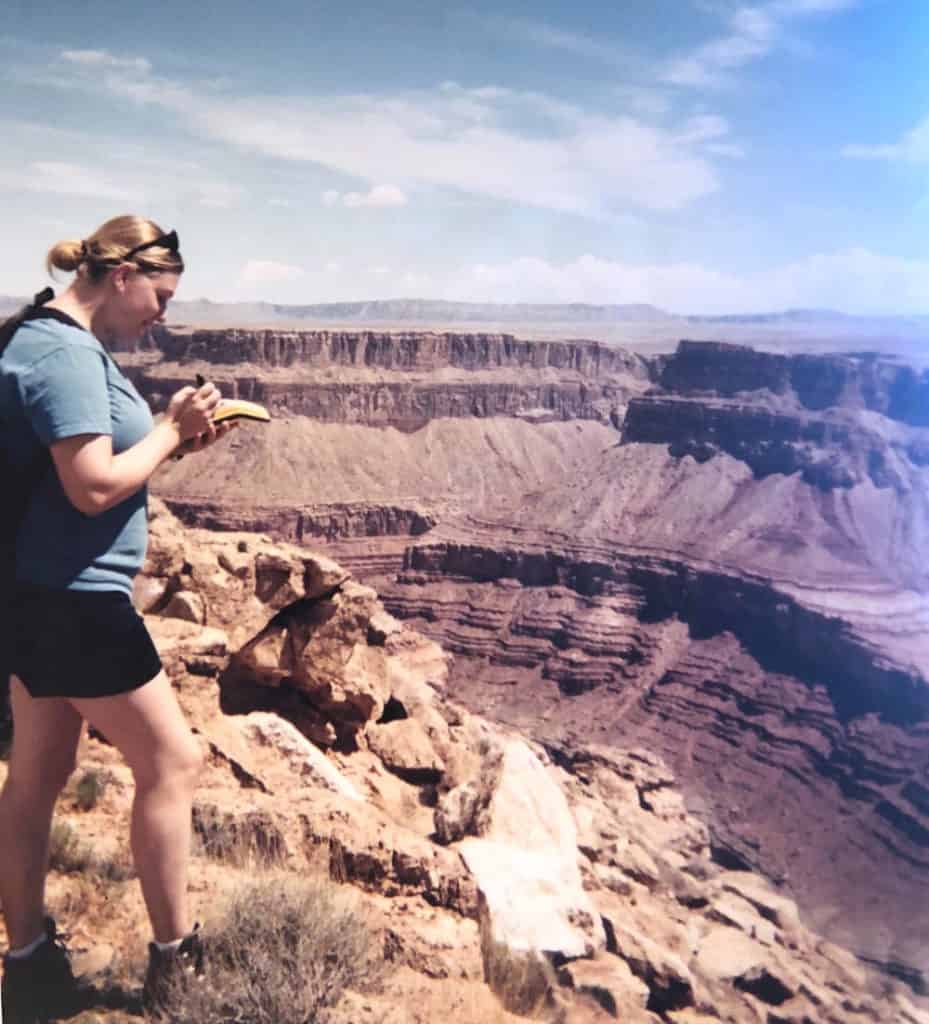 After my internships in research, I was ready to get a Ph.D. Chapter 3 is all about how I got into graduate school, which one I decided to go with, and how I decided what I was going to study. I ended up choosing African forest elephants in Gabon and take you through the ups and downs of field work and struggling to write a dissertation. You'll also learn how actual research was nothing like how I expected it to be – even with my years of experience.
There is nothing out there like the information I share in chapter 4! I open up and share with you ALL of the jobs that I applied for in the last eight years of my career, which ones I received interviews for (and didn't), and why I didn't get the ones that I interviewed for. You'll find out exactly how my experiences prepared me for the job market and how competitive I was for certain types of positions. All throughout my Ph.D. people told me I wouldn't be pigeon-holed by my research, but my successful applications told a different story.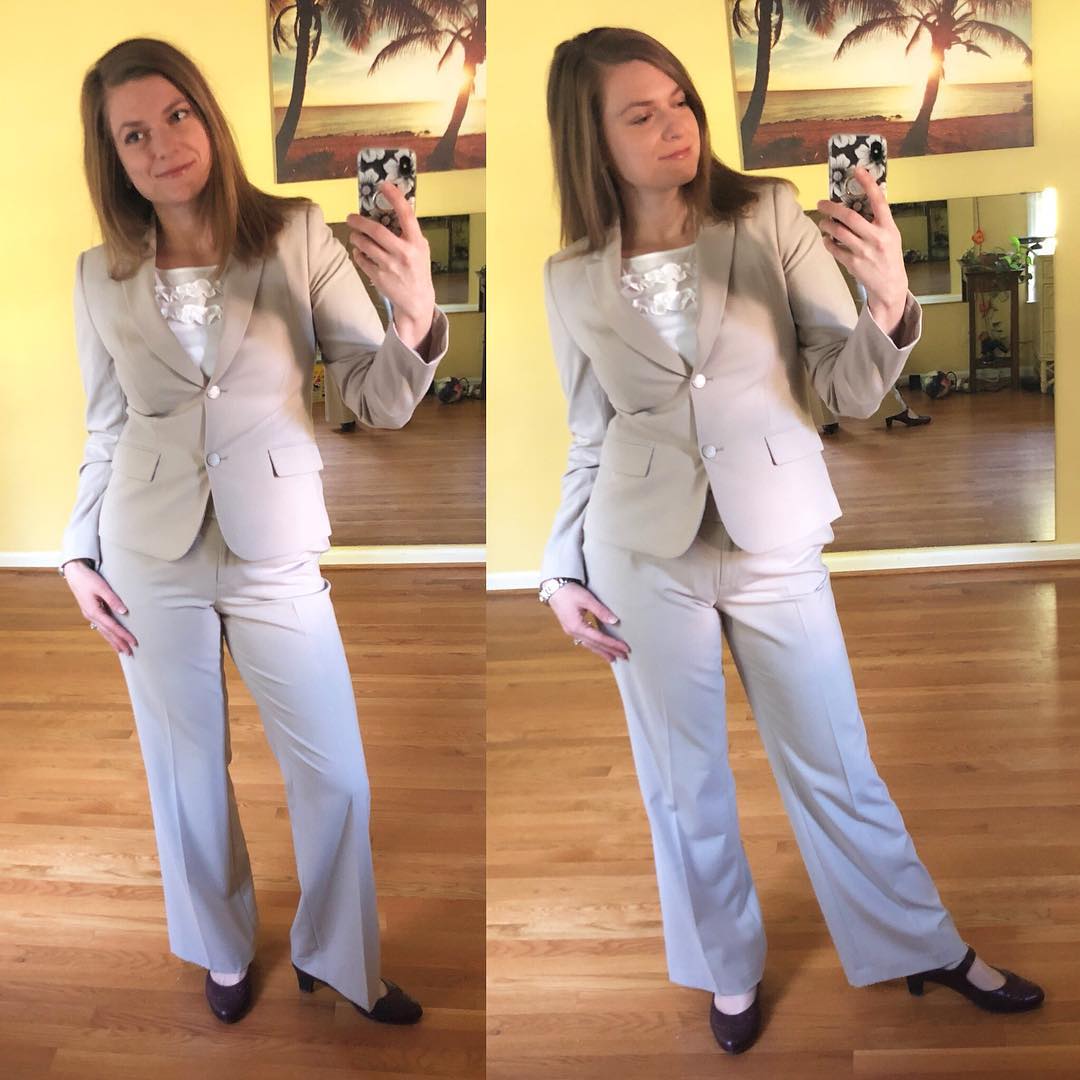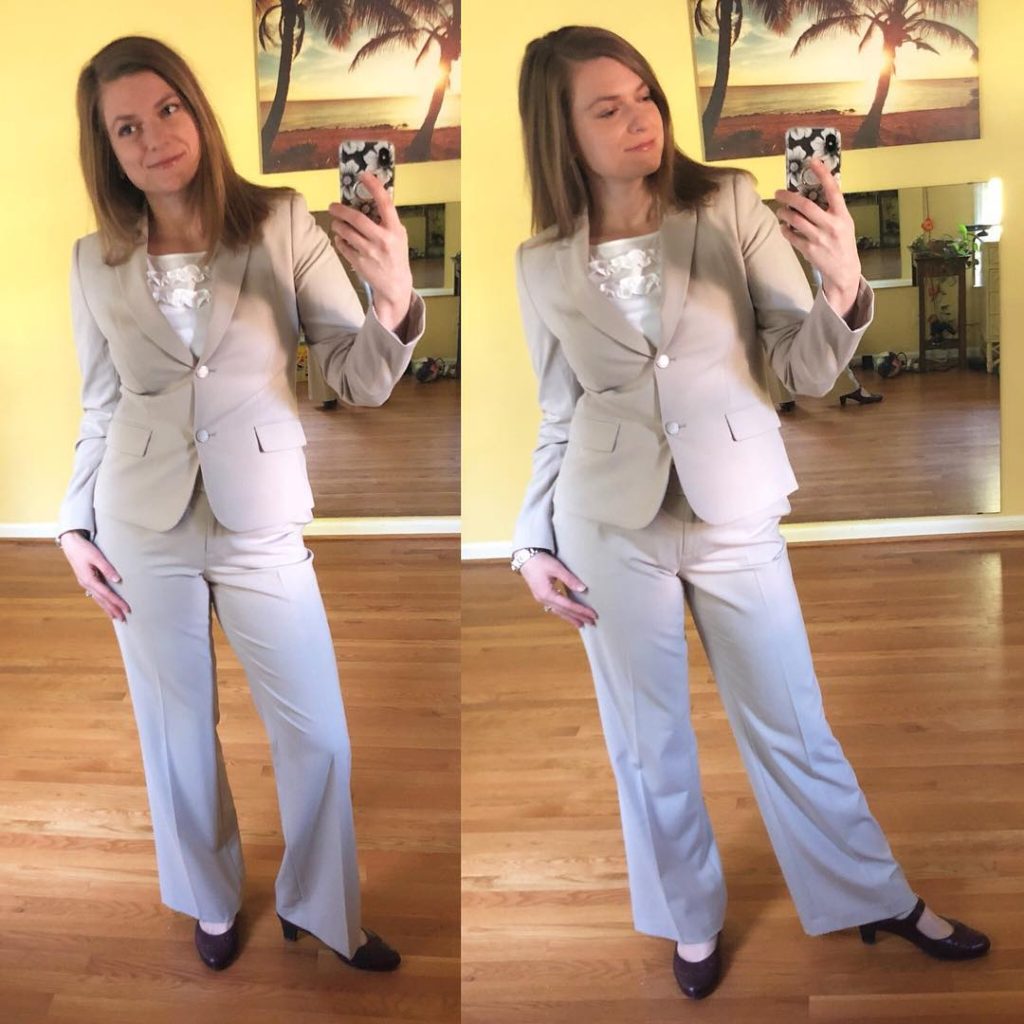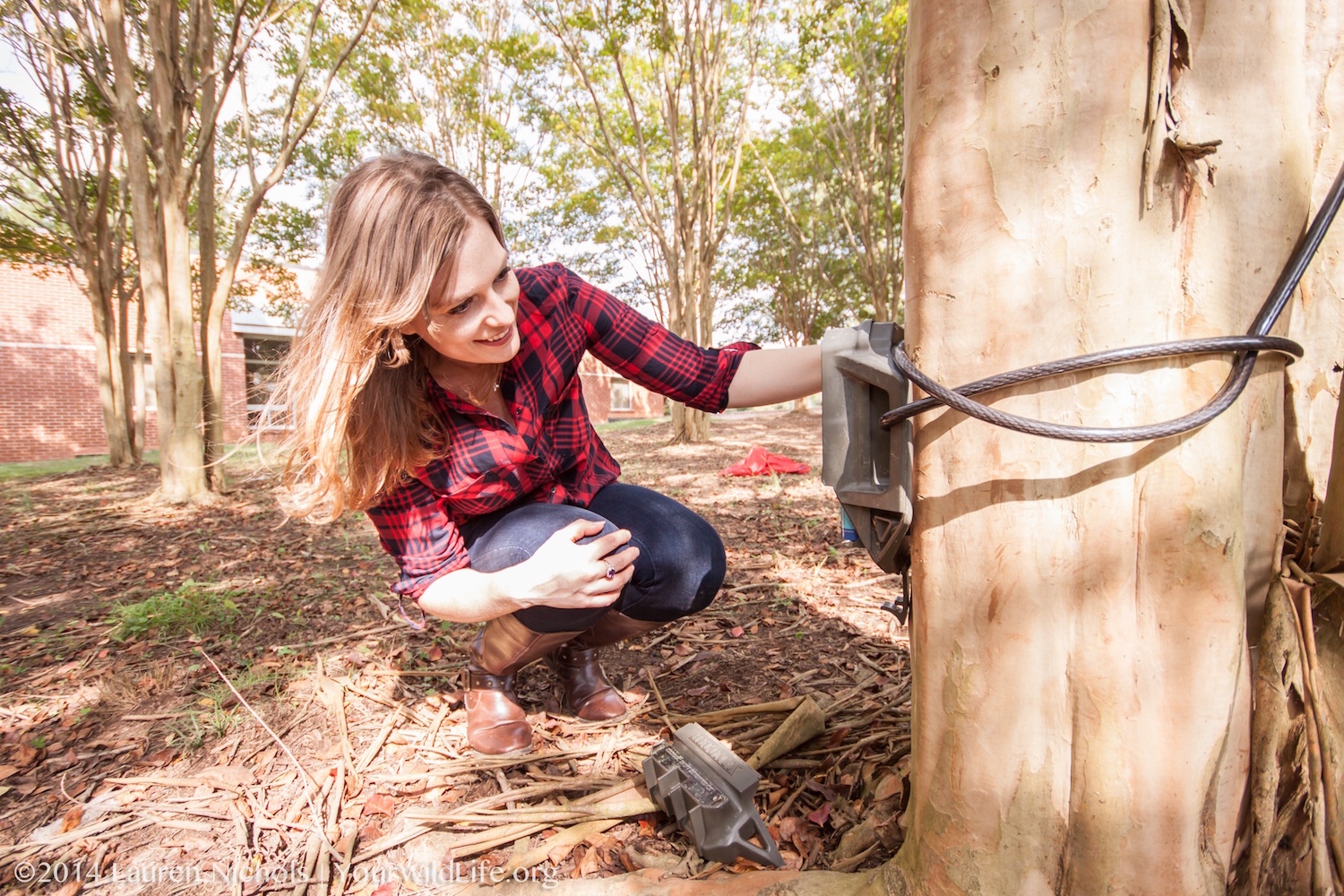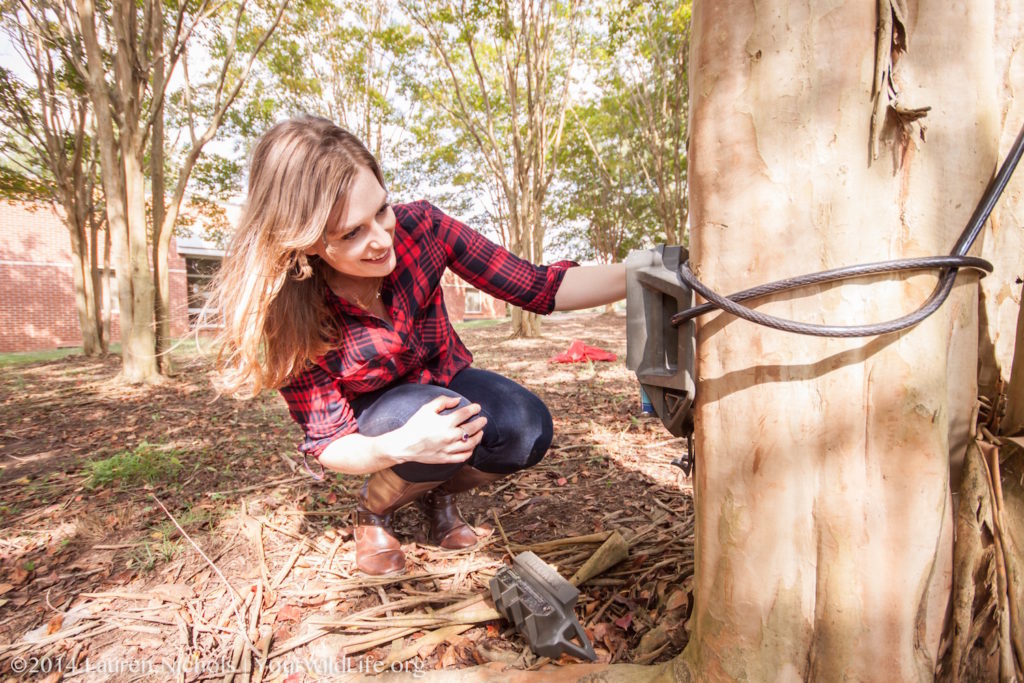 Chapter 5 is a deep dive into wildlife biology research. Before I became a scientist, my expectations of research didn't match up to reality. Most people think wildlife biologists spend a lot of their time outdoors watching animals. But technology and the priorities of science has changed research A LOT over the past few decades and even since when I started my Ph.D. If you don't have a good understanding of what research is, you could end up wasting precious time and money preparing yourself for a career you don't really love. 
I lay out for you the six major job category types for careers in wildlife biology. I've learned that it is not so easy to pivot between them, so it's best to know which ones you are interested in before you start. Many of them have different qualifications and can even require different degrees. I explain what they are, where you can get hired, and questions to ask yourself to see if this career category is right for you.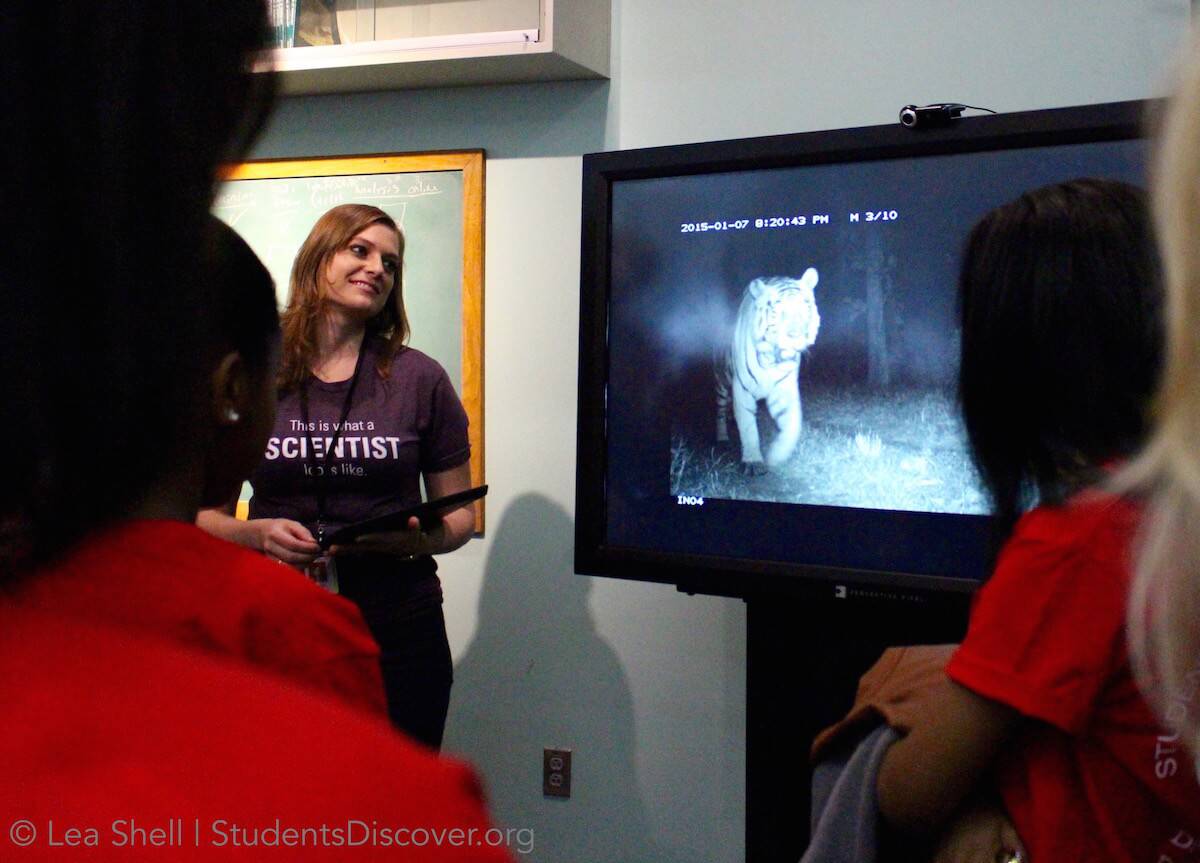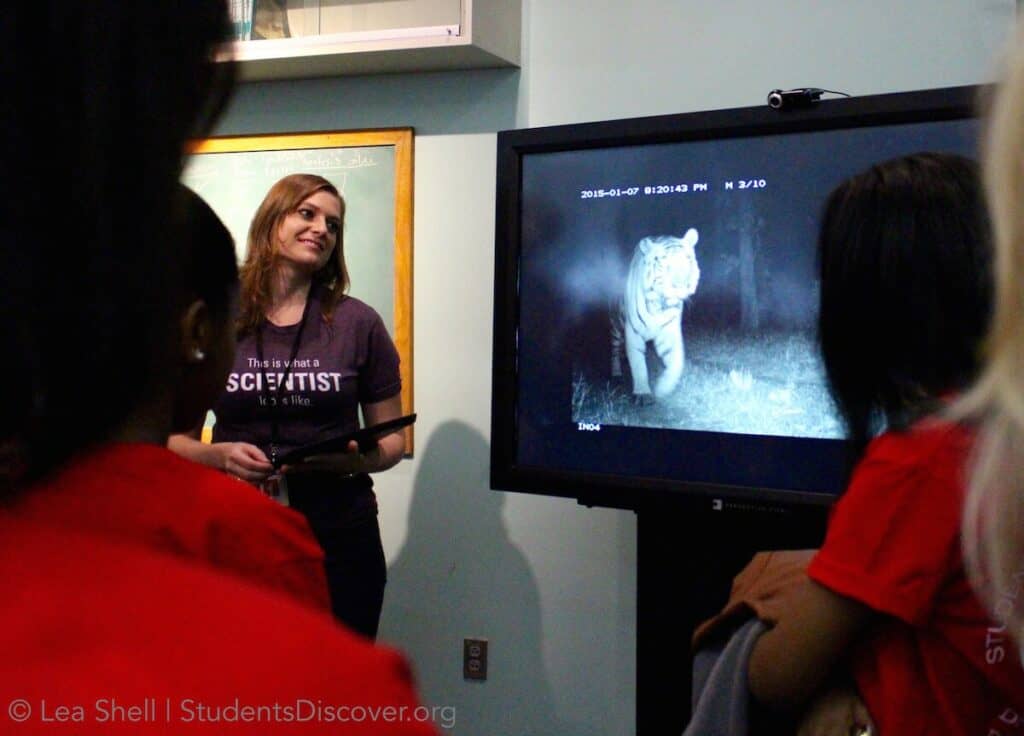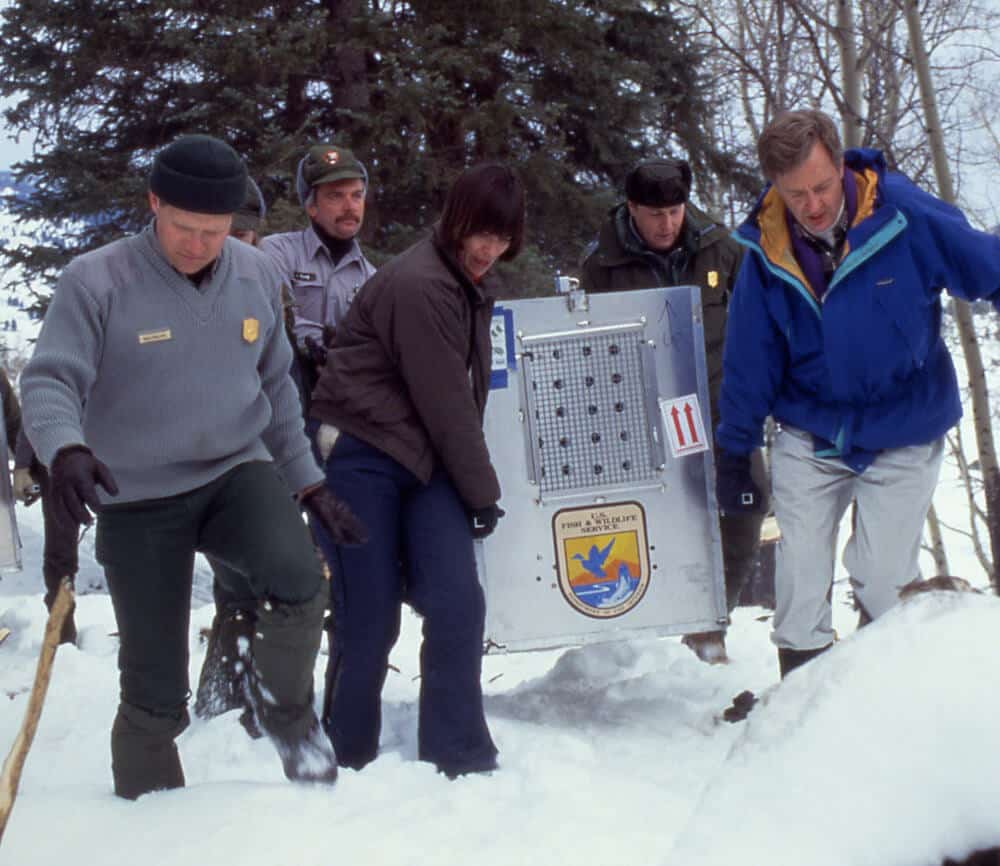 I've learned it's a big mistake to start your career without thinking about WHERE you ultimately want to work. The same kind of job can look different and have different qualifications and educational experiences just depending on the place of work. If you get higher degrees, you can even out-educate yourself for certain positions, making you overqualified and less hireable.  Chapter 7 is all about the seven major workplaces and the different cultures they have. 
Aspiring wildlife biologists often go for the next degree simply because that's what they think they should do – or they can't find work with their current degree. But doing this could over-qualify you for a job you really want or take you down the wrong path in your career, making it really hard for you to pivot later on. Chapter 8 includes an overview of bachelor's, master's, and Ph.D. degrees, the differences between them, and which one is likely best for the job you desire.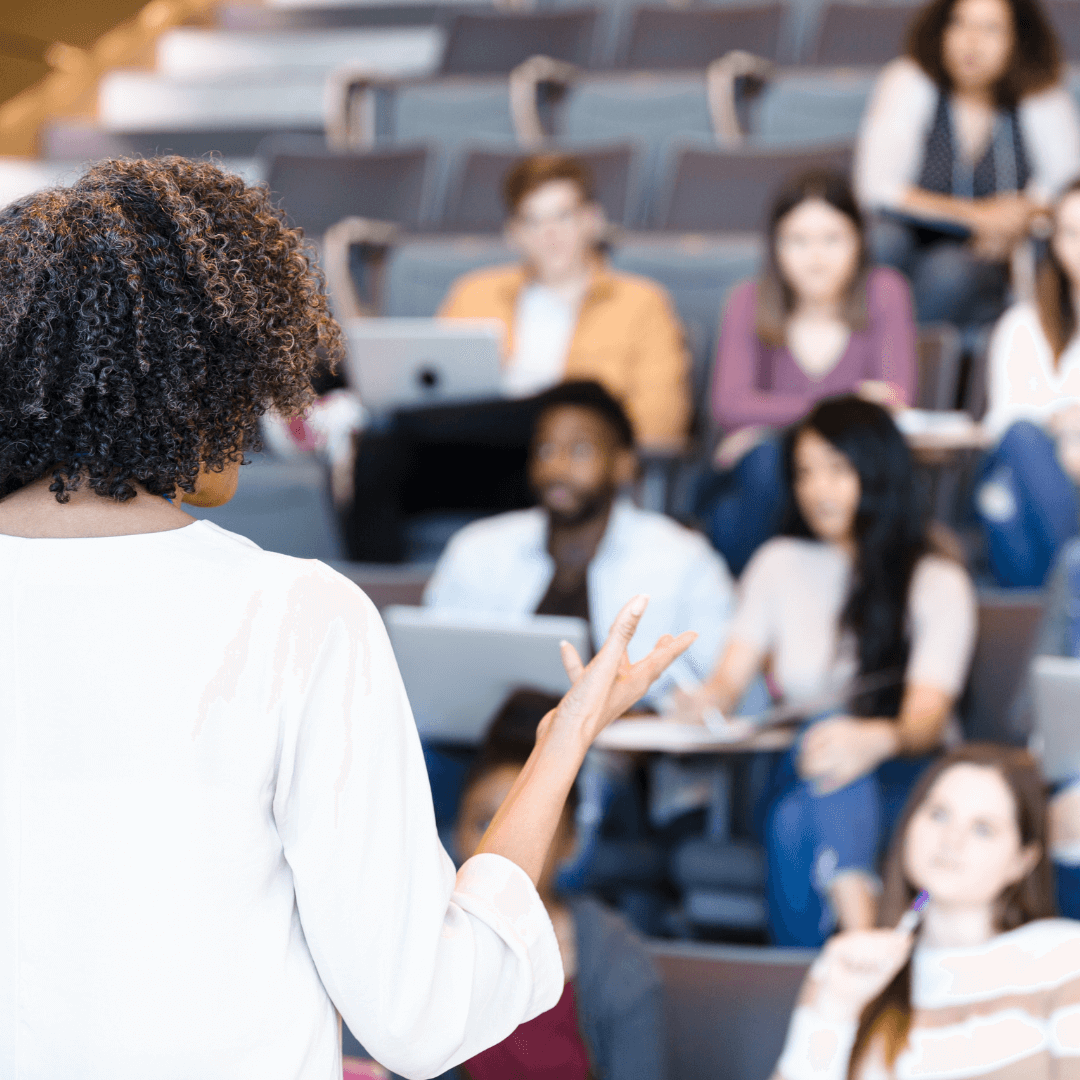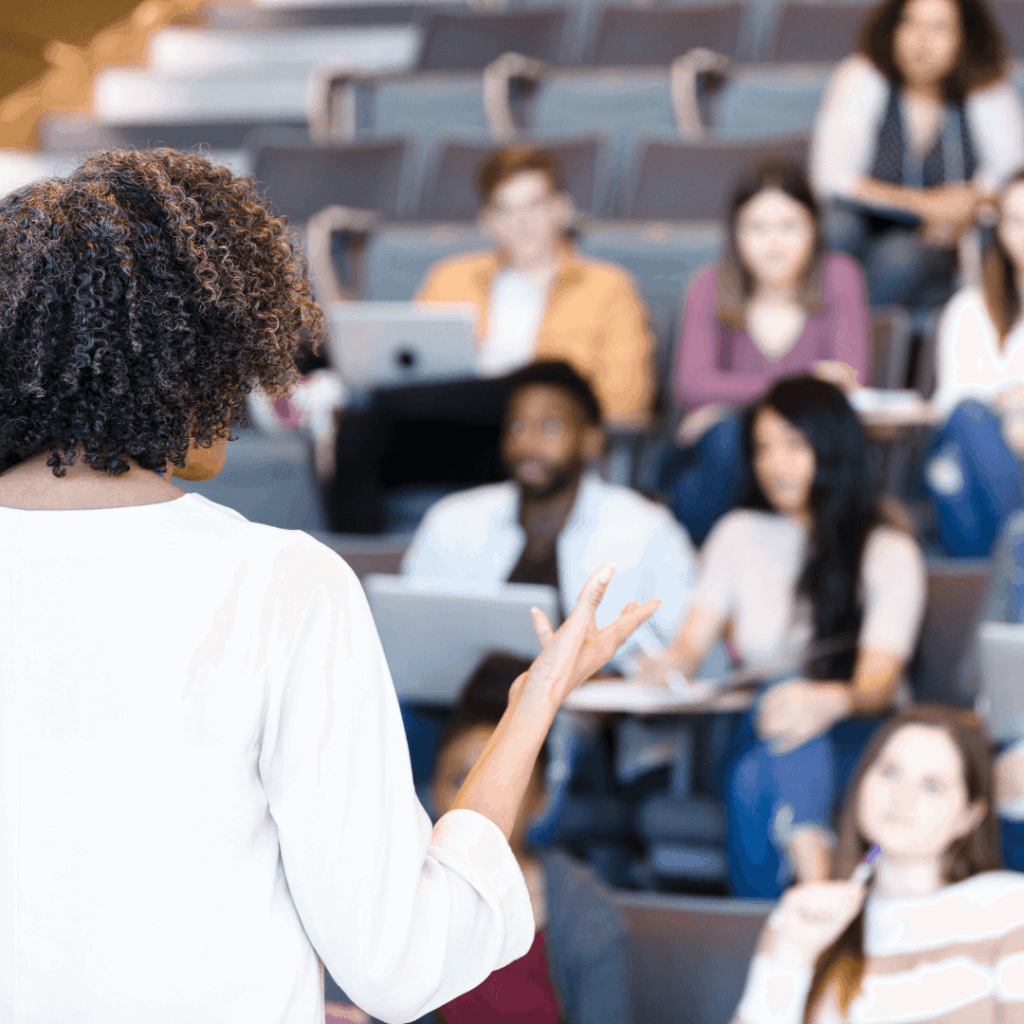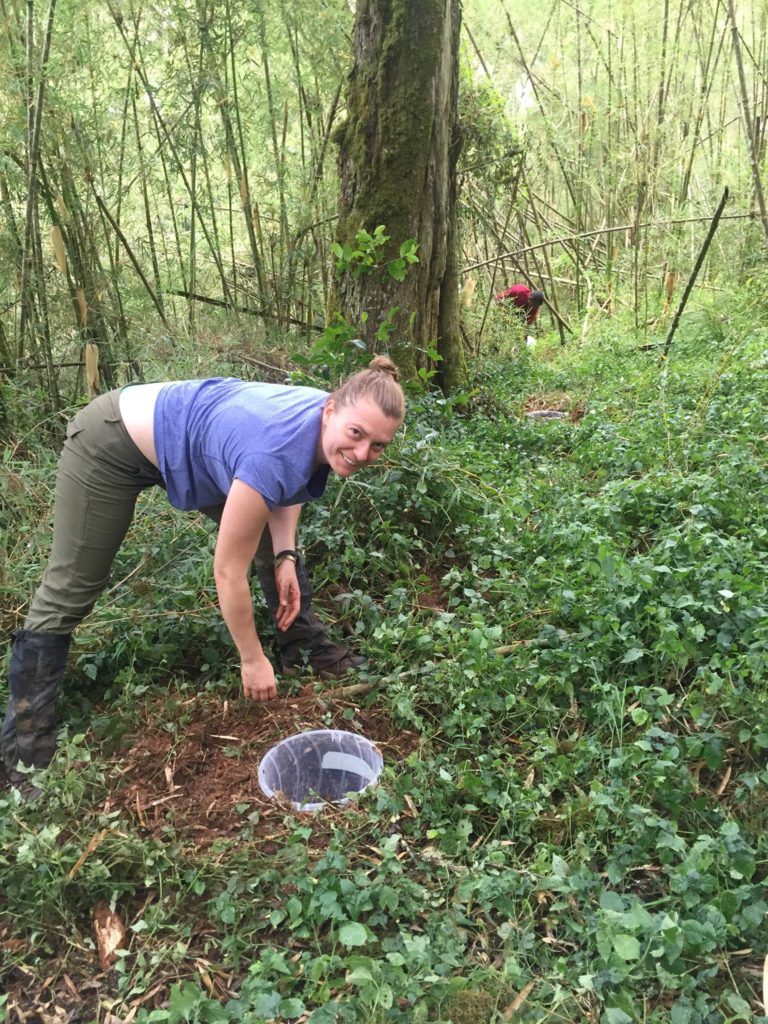 Experience is SO important in wildlife biology. Many professionals say that it's even more important than your grades and can make you competitive for jobs despite a less impressive GPA. But lots of people have no idea know where to start – or how to get experience if you can't get a job. In this chapter, I give you the inside scoop on how to get experience for all age levels – from kids still in K-12 schools to college graduates, and how to get experience if you aren't successful at getting jobs.
This chapter is all about how to get the feeling of being a wildlife biologist, and even contribute to meaningful research, without actually becoming a wildlife biologist. In this unconventional chapter, I talk about how some people may make more of a difference to science and conservation by working in other jobs and being a wildlife biologist "on the side."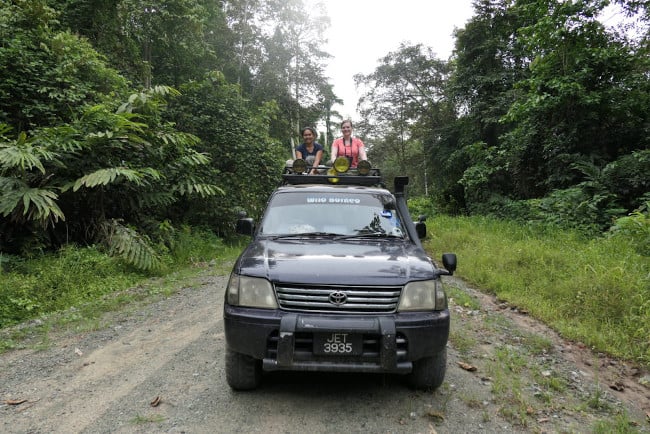 Free Online Course Packed with Exclusive Bonus Materials
In addition to all of the content and advice I offer from my 17 years of experience, I also included a bonus course packed with materials. It includes:
100+ helpful links to blog posts, videos, podcasts, social media posts, and scientific papers to further help you navigate this career 

Examples of the different job types and job workplaces

An email template to approach senior scientists about working in their lab
Free Facebook Group with to Connect with Stephanie and Aspiring Wildlife Biologists
You can join NOW! It's free
In this Facebook group you can:
Learn from Stephanie's weekly live videos (every Wednesday)

Post questions and get answers from Stephanie and the community

Read posts and other advice to help you in your wildlife biology career. 
FREQUENTLY ASKED QUESTIONS
I want to become a wildlife biologist, but I don't know where to start. Will this book help me?
YES! This book details my own experience, offers you tips to create yours, and concrete resources (e.g. email template to professors, links to helpful websites). This book will clarify the entire process for you.
I am currently in a different job. Can I change my career to wildlife biology? How can I get started?
Yes, you absolutely can! This book will help you clarify the shifts you need to take to get the type of job you want. But there are things you need to consider such as finances and what you think a wildlife biologist does compared to what they do in reality.
Am I too old to go into a career in wildlife biology?
The short answer is no – you are never too old. In fact, when I was in graduate school, many students were in their 30s and 40s. But there are things you need to consider. I have a special section in my book devoted to this question.
I'm worried that I will go into debt and have a hard time finding jobs in wildlife biology. Will this book help?
It's true that wildlife biology jobs are more competitive than they have ever been. Many people do go into debt to pay for experiences or degrees, and the jobs they get afterwards often don't have high salaries making it difficult to pay back loans. My book was written to present this information up front and to give you a strategy for making decisions about your career. You'll learn what degrees are really needed and for what types of jobs so you don't end up making costly financial decisions.
Who is Getting a Job in Wildlife Biology For?
Aspiring wildlife biologists of any age and background
If you have no knowledge of wildlife biology careers, this book is for you. Plain English. No scientific jargon. My 12-year old niece helped me proofread it!
College graduates and graduate students already in wildlife biology
If you have started your career, this book is still for you! There are tons of tips and advice for early career wildlife biologists that will help you prepare and be competitive for jobs.
Aspiring scientists in other natural sciences
Although wildlife biology is in the title, the information in here applies to many different natural sciences fields such as ecology, conservation biology, and zoology. My bachelor's and Ph.D. degrees were both in the Biological Sciences department. For my Ph.D., I was in the Evolution, Ecology, and Behavior division.
Parents of aspiring wildlife biologists
Parents of very young aspiring wildlife biologists often contact me and tell me that their child wants to be a wildlife biologist. Often they ask me what they can do to prepare and encourage them? This book offers great tips for parents who want to raise future wildlife biologists.
Imagine what it'd feel like to get AHEAD on your career. 
Imagine what it'd feel like to not be STRESSED about the uncertainties in this career.
Imagine what it'd feel like to not be second-guessing yourself constantly about career decisions. 
You don't need to spend hours on the Internet trying to find bits and pieces of advice.
You don't need to post in Facebook groups calling from the high heavens for someone to help.
You don't need to get an expensive degree to wonder what this career is really like.
You need "Getting a Job in Wildlife Biology" to lay it all out for you.