I love gerenuks! I think they are such pretty animals. The "stretch Armstrong" of the ungulate world, this elegant antelope is actually from the Bovidae (cow) family. Usually we think of bovids as large and stocky (like cows), which is in great contradiction to the slender, elongated body shape of the gerenuk. Bovidae also includes gazelles and the gerenuk's thin body, long necks and legs make them very easy to recognize from other ungulates in the savannas.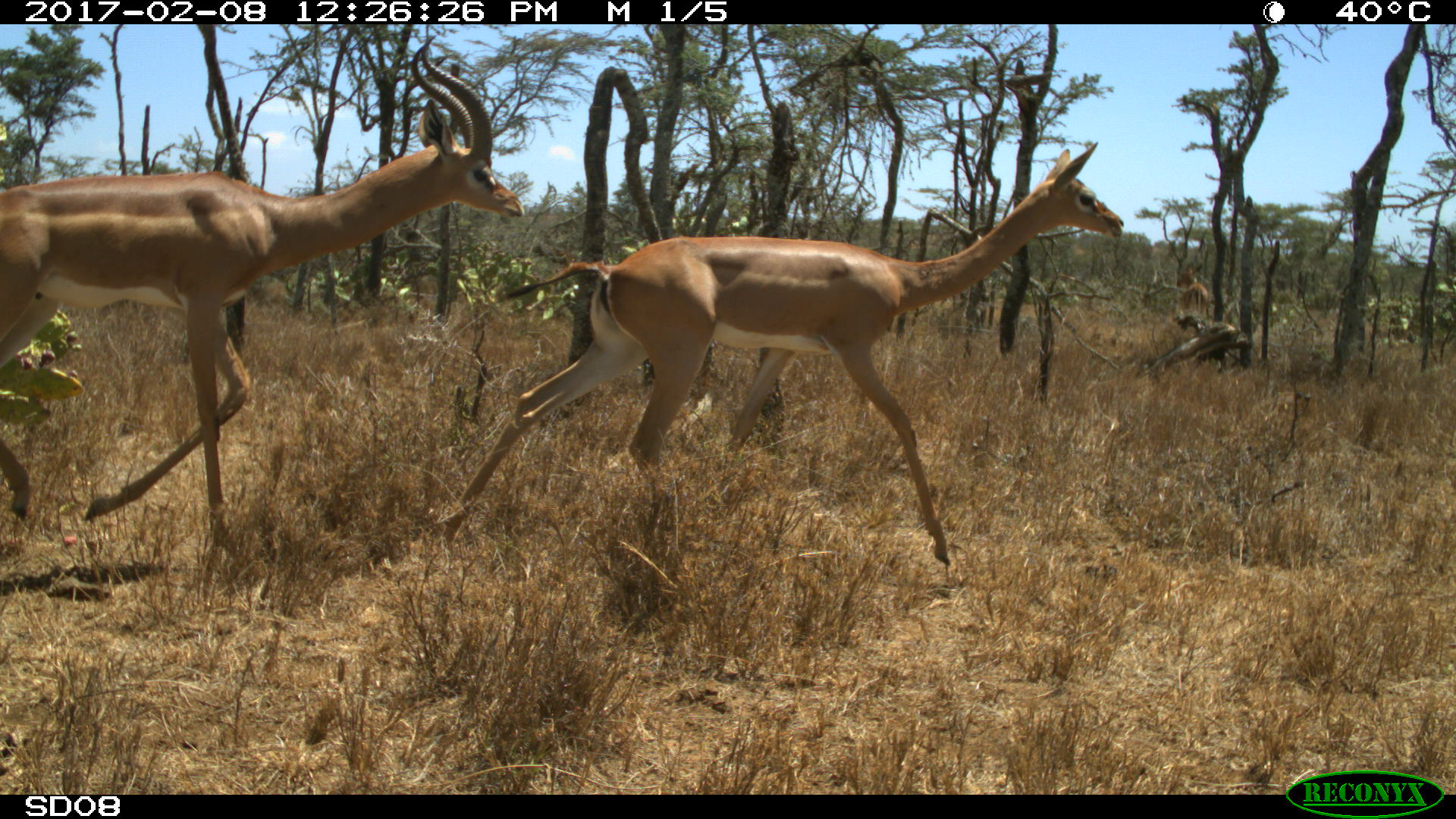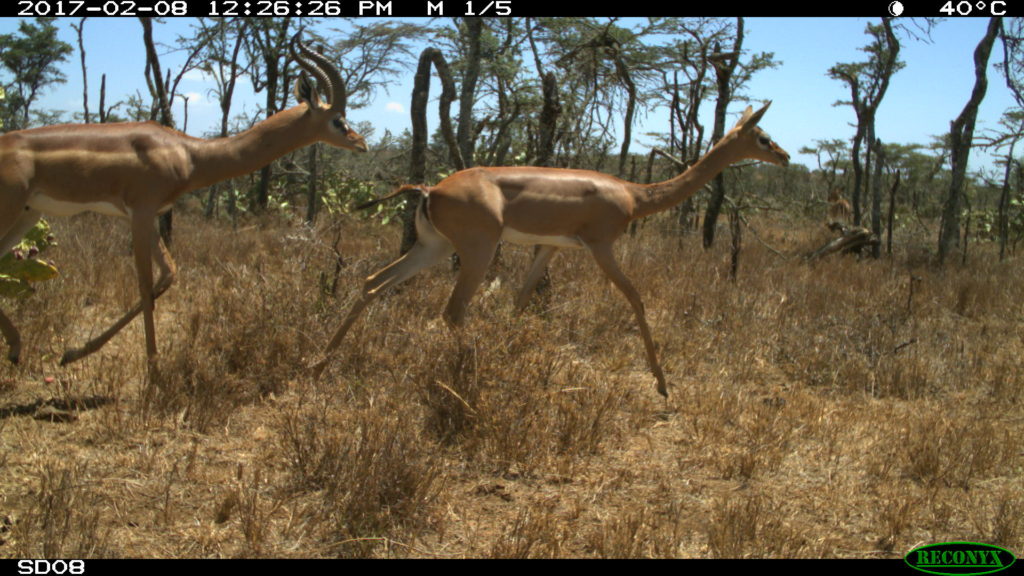 Unlike a lot of other African mammals, gerenuks are only found in East Africa (many other species are found both in East and South Africa). The gerenuk is an excellent example of adaptation. Its most remarkable feature is that it can stand straight up on its hind legs – this allows the gerenuk to occupy a unique niche. It eats tree foliage, so this standing extension allows it to eat leaves above other ungulate species. It still competes with giraffe though, as their long necks go above and beyond the gerenuk, but probably mostly with younger giraffe, as the adults can get reach much higher branches.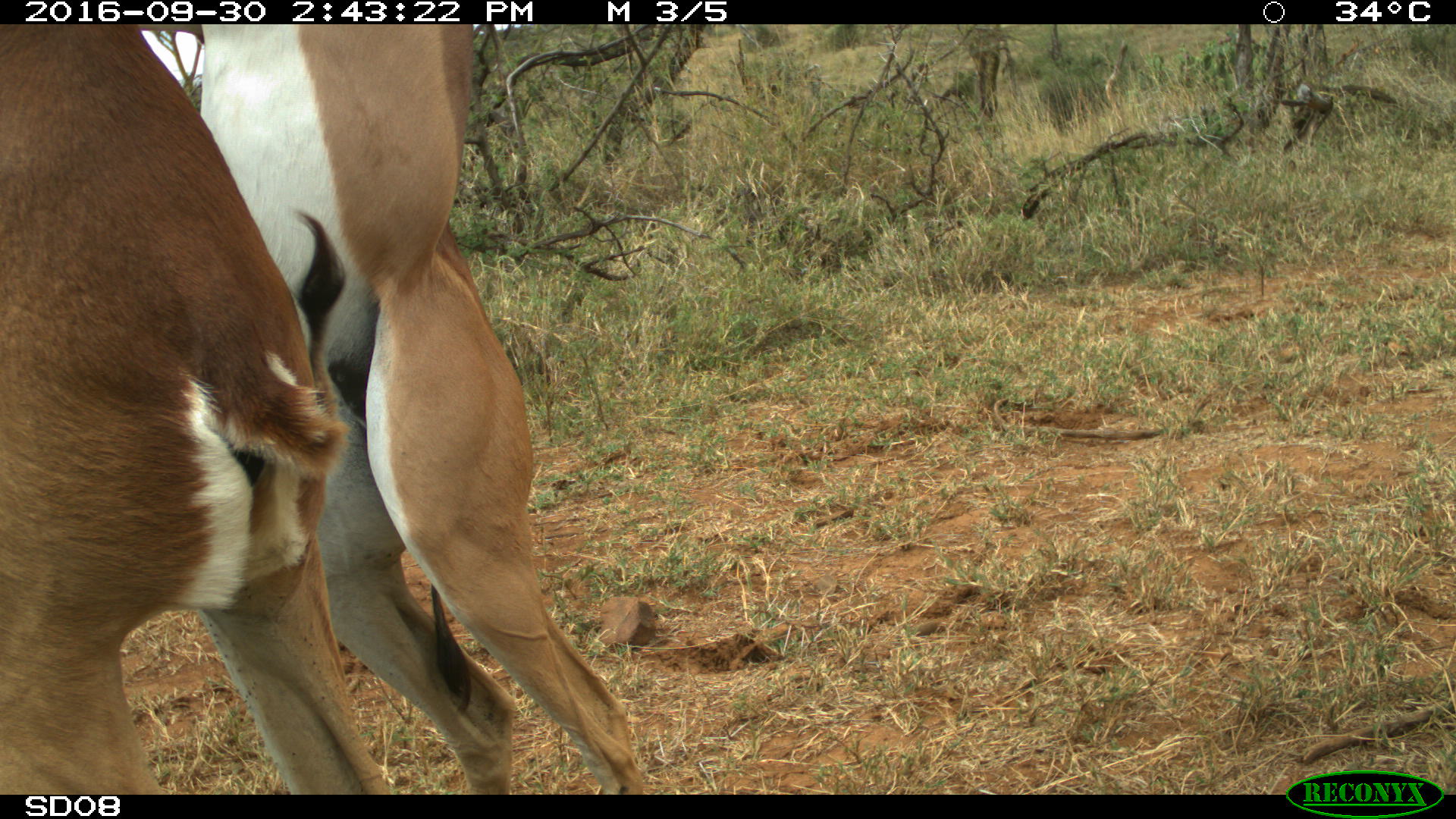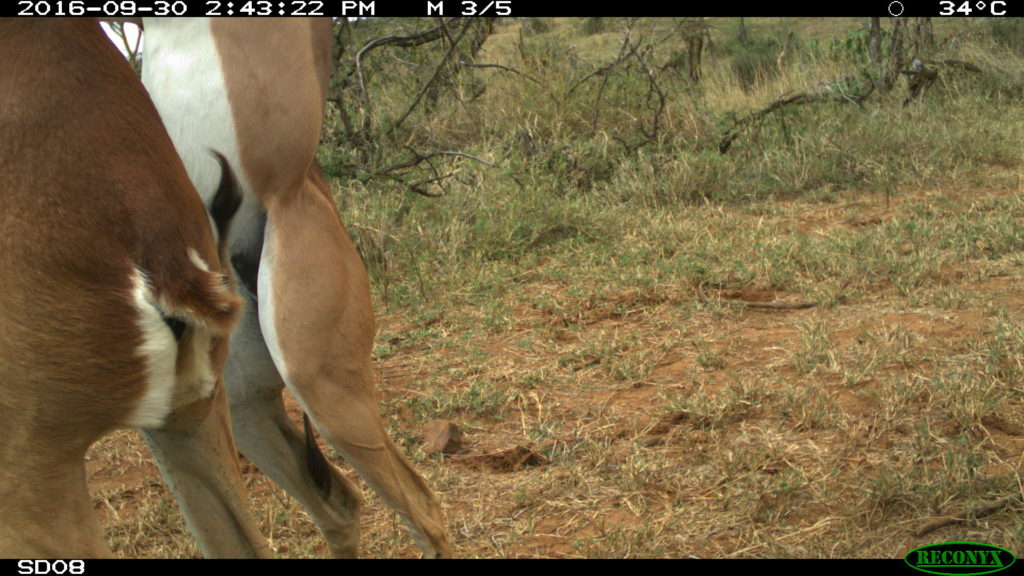 The gerenuk is also Internet famous – you know that GIF of the animal with the big ears chewing? That indeed is a gerenuk.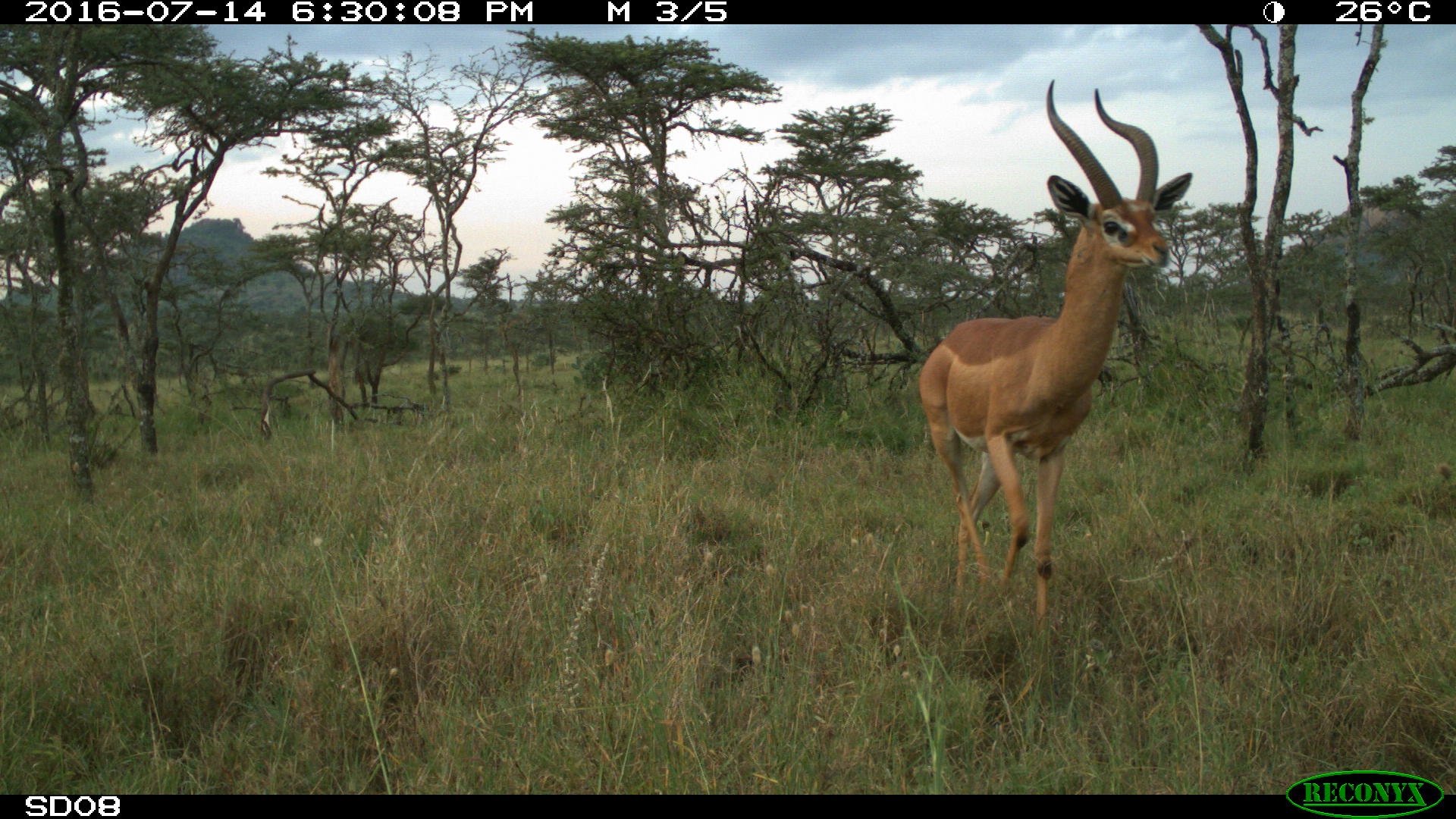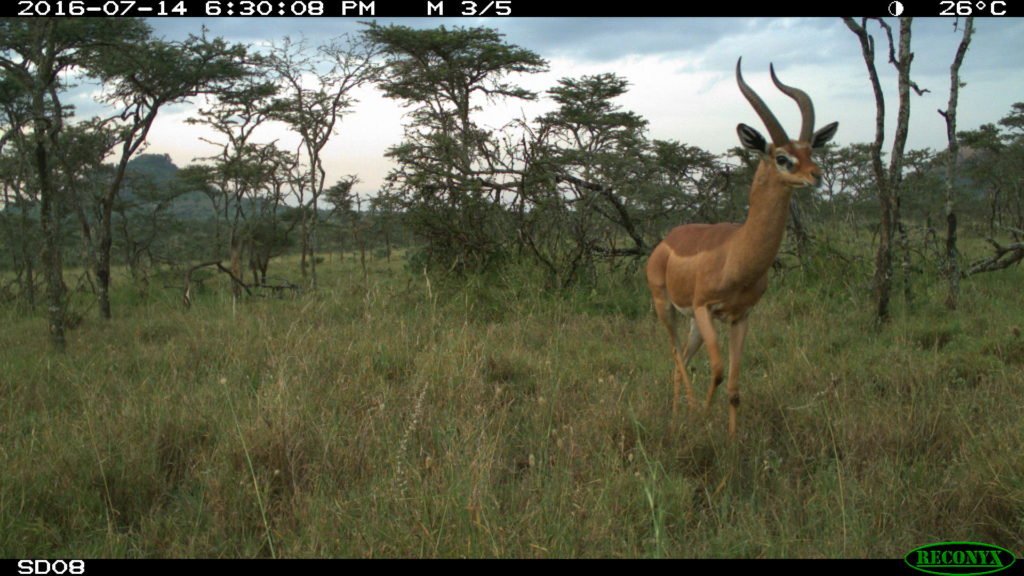 These photos were captured by elementary school students Kenya who are studying the animals that live near their school. For more photos of cool animals students found near their schools, check out "17 Amazing Camera Trap Photos from Kenya Taken By Kids."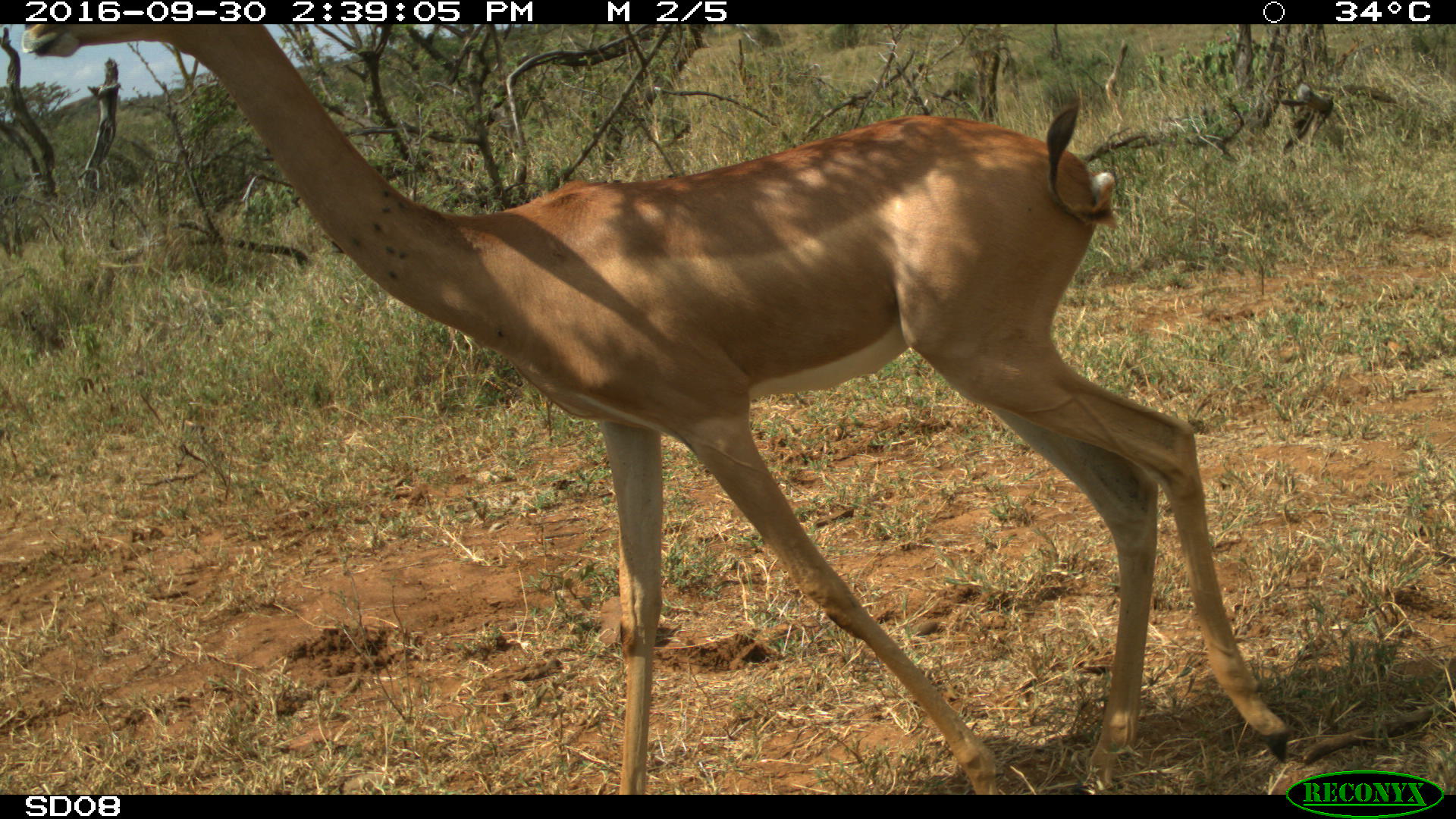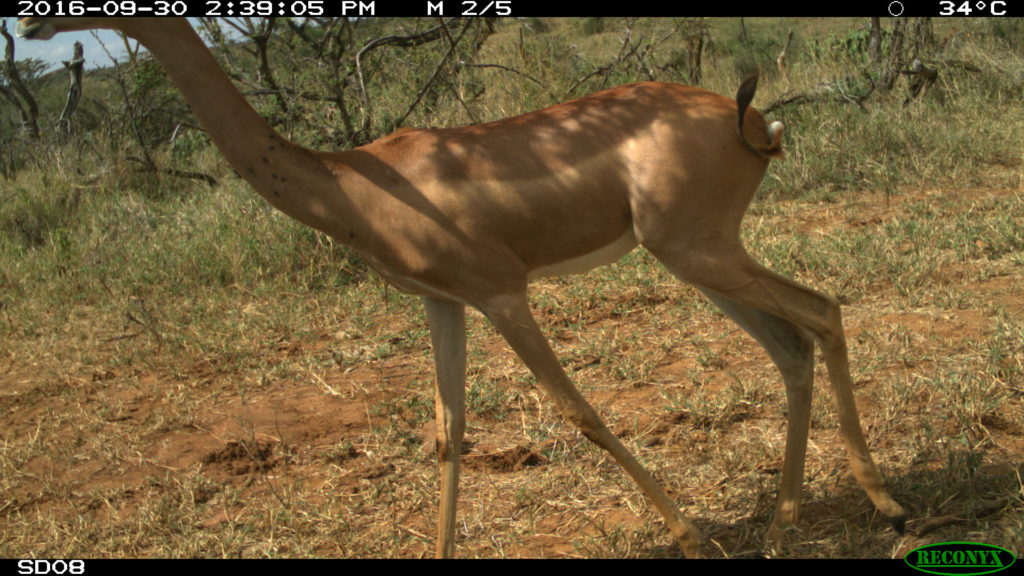 Stephanie Schuttler is a wildlife biologist with 17 years of experience in mammal ecology and conservation, education, and outreach. Read her inspirational story, "My Unexpected Journey Into Science" to find out how she went from the daughter of a jeweler to a Ph.D. in wildlife biology. Feel free to contact Stephanie here.