If you want to raise a future scientist or are interested in becoming a scientist yourself, one of the things you can do early on is get involved in STEM through clubs or camps. STEM stands for science, technology, engineering, and math.
Being a wildlife biologist myself, I cannot emphasize enough how much we use math, especially statistics. And quite often we work with engineers and use technology to help us study wildlife. For instance, I am a part of Wildlife Insights, where we partner with Google to create AI for automatically identifying species from camera trap photos.
Therefore getting experience in all parts of STEM is a good idea for future scientists. Here I've gathered a massive list of STEM opportunities across the United States. Let' just get into it!
Nation-wide STEM Clubs and Camps
These STEM clubs and camps are available in many locations throughout the United States. The Boys and Girls Club, Boy and Girl Scouts, and/or 4H are in every city.
Boys and Girls Club of America: The Boys and Girls Club provides a safe after school environment for children in need and gives them the resources to flourish so that they can become a responsible and educated citizen. The programs may vary in your area, but the Boys and Girls Club that I volunteered at in Raleigh, NC had both a robotics club and a nature club.
Boy and Girl Scouts of America: Both the Boy Scouts and the Girl Scouts have STEM programs. Fun fact: Boy Scouts now accepts females too.
4H: 4H has STEM labs, robotics programs, environmental science & alternative energy programs, and plant an animal science to name a few!
The National Audobon Society Camp: The mission of the Audobon society is to protect birds and their habitats. Their summer camps are the perfect place for a wildlife biologist -to-be.
Digital Media Academy: These camps focus on things like design, music, and digital storytelling, but also offer courses in computer science, AI, robotics, and engineering.
Kode with Klossy: Model Karlie Klossy offers a free (yes free!) two-week summer coding program for girls 13-18 years old.
National Inventors Hall of Fame: Programs for all different ages and focused on inventions.
Engineering for Kids: Obviously focused on engineering, but they also offer summer STEM camps.
Snapology: Snapology engages children in STEM learning by using LEGO® bricks and K'Nex.
Science & Engineering Apprenticeship Program: The program provides an opportunity for high school students to participate in research at a Department of Navy laboratory during the summer. The labs are located all over the United States.
Engineering Education Service Center's Engineering Summer Camps: A compilation of engineering summer camps offered across the nation.
iD Tech: Coding, robotics, and gaming camps in various locations across the United States.
Standout STEM Clubs and Camps in Specific Locations
National Flight Academy: Listen to this "Participants live for 6 days in a multi-story, 102,000 square foot facility experiencing theme-park style thrills surrounded by advanced technology, flight simulators, and virtual reality games that ignite imagination and encourage learning." How cool does that sound? They also have STEM programs specifically for girls.
Cosmosphere: A camp in Hutchinson, KS focused on space.
Destination Science: Programs on space, engineering, robots and more in California, Washington, New York, and Texas.
Science Explorers: After school science clubs and camps in various locations throughout Pennsylvania.
Vision Tech Camps: The mission of Vision Tech is to give every child access to explore technology, but they also offer STEM programs. Located in the Bay area of California.
Camp Euclid: A camp specifically focused on math in Athens, Georgia.
Laurel Clark Earth Camp: This camp looks amazing! You spend the summer outside in the Sonoran Desert in Arizona exploring what its like to be a ethnobotanist, myrmecologist, ecologist, geologist and elasmobranchologist.
Northern Illinois University: NIU not only offers STEM programs and camps, but STEAM ones: science, technology, engineering, ART, and math.
MIT Office of Engineering Outreach Programs: Outreach programs for underrepresented and underserved students interested in STEM. These programs are free too!
Game Camp Nation: Programming camps specifically for video games. Located in New York, Virginia, Massachusetts, and New Jersey.
University of Alaska Anchorage Summer Engineering Academies: How cool is it to go to Alaska to learn robotics, computer programming, structures, and other engineering fundamentals?
The Science House: Run by North Carolina State University, the Science House has programs and multiple satellite offices throughout the state.
Places to Look for STEM Clubs and Camps Locally
In addition to the specific organizations mentioned above, there will also be local programs specific to your area. Here are some great places to look:
Museums
Zoos
Nature Centers
Aquariums
Universities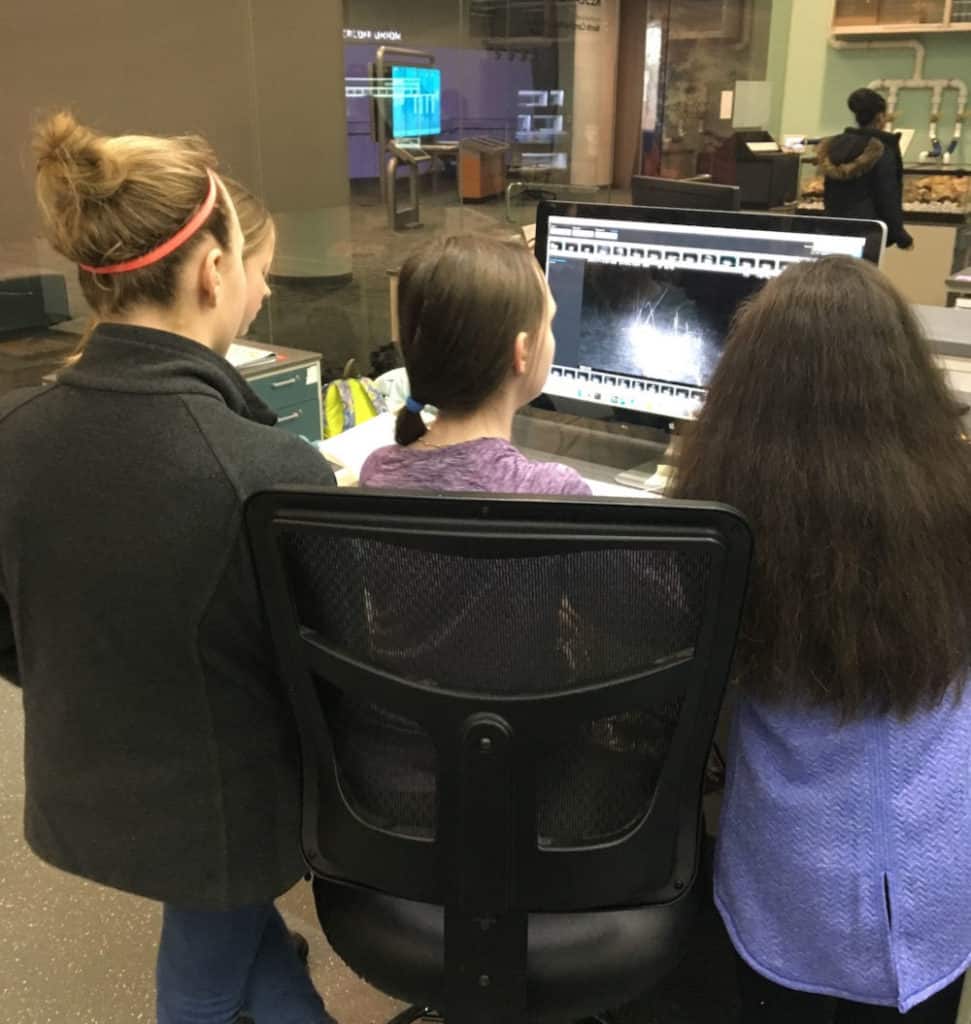 What did I miss? I am sure there are way more out there! If you know of any science, technology, engineering, or math clubs to add to the list, leave a comment below!
Stephanie Manka, Ph.D. is a wildlife biologist with 20 years of experience in mammal ecology and conservation, education, and outreach. Read her story to find out how she went from the daughter of a jeweler to a Ph.D. in wildlife biology.